The FollowMe Lamp: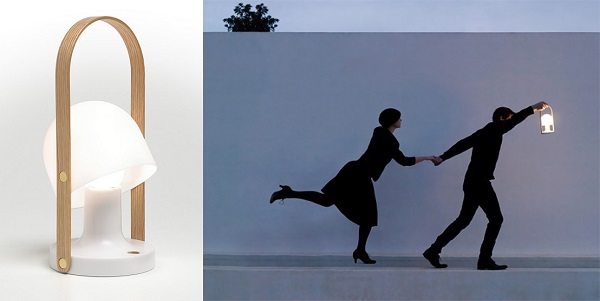 The FollowMe lamp a new release as of last year and has proved to be extremely popular since! The lamp's portability and whimsical design has attracted many people, its multifunctional uses have proved to be a strong attribute of the light. Many use this indoor and outdoor because of its durability, the FollowMe lamp is also completely wireless and rechargeable which makes it perfect to 'follow' you where ever you may need it. The FollowMe is rechargeable by USB for easy use, it was designed to replace candle light indoors, or outdoors to illuminate where wired lights cannot reach. The handle was made to stand out, the natural element of the oak wood stands out – tempting you to pick it up. FollowMe lamp is loved by many and we think you will too!
The Polo range: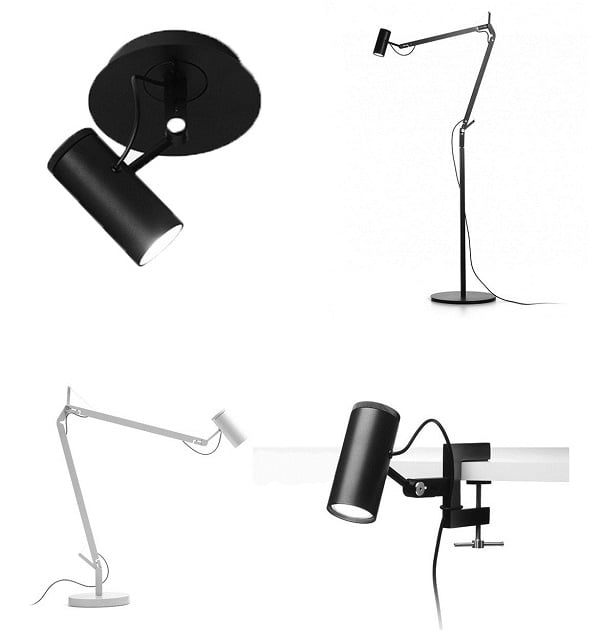 The Polo collection consists of a new ceiling spotlight, table lamp, floor lamp and spotlight with clamp which allows it to be either wall or table suitable. This collection of lights are of a spotlight style, giving concentrated and focused light which is adjustable to where it is needed. They contain an LED light source which is not too bright, making this range appropriate for home and commercial uses. The Polo range is already proving to be a popular set of lighting features, see for your self how adaptable these lights are.
The Ginger range: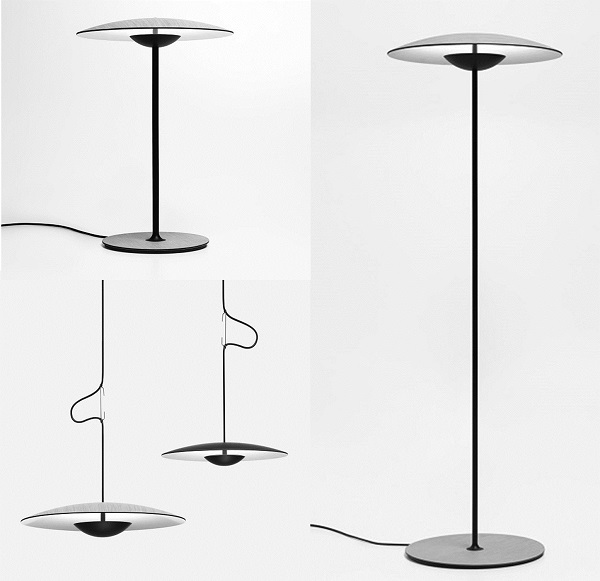 The Ginger collection features a table lamp, floor lamp, 32 suspension light (small) and 42 suspension light (large). The light weight disk is made up of layers of paper and wood pressurised to make this shade just 4 mm thick, painted white internally to reflect light and a wood finish on the outer. The collection comes in two shades of wood, Oak which is lighter in colour and Wenge which is a lot darker. This chic and minimal collection is sure to suite most interiors with its stylish and high quality aesthetic, with a user friendly design and effective functionality.
The Santorini Collection: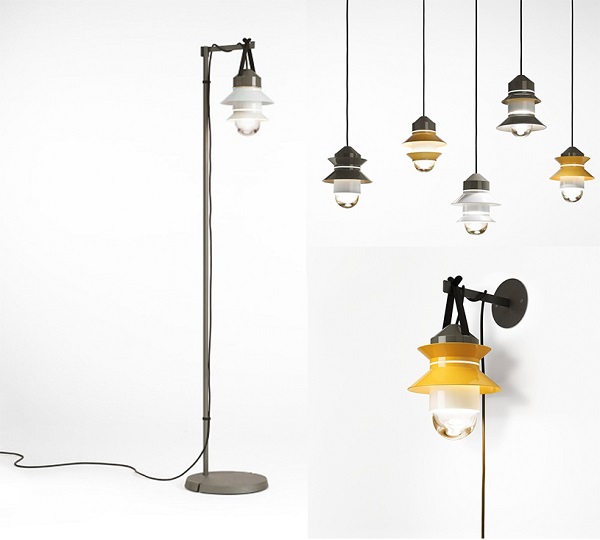 The Santorini collection is designed specifically for outdoor use with an IP rating of 65, polycarbonate structure and glass diffuser makes this range weather proof. This collection comprises of a floor lamp, suspension light and wall light, available in three colours – mustard, white and grey. These lamps were inspired by the colourful lanterns used on fishing boats. They are adjustable to allow direct or reflective light to illuminate an outdoor space, an element of delicacy and fun especially with the suspension lights as they can be displayed as cluster or as a garland with the correct accessories.
The Hazy Day Suspensions: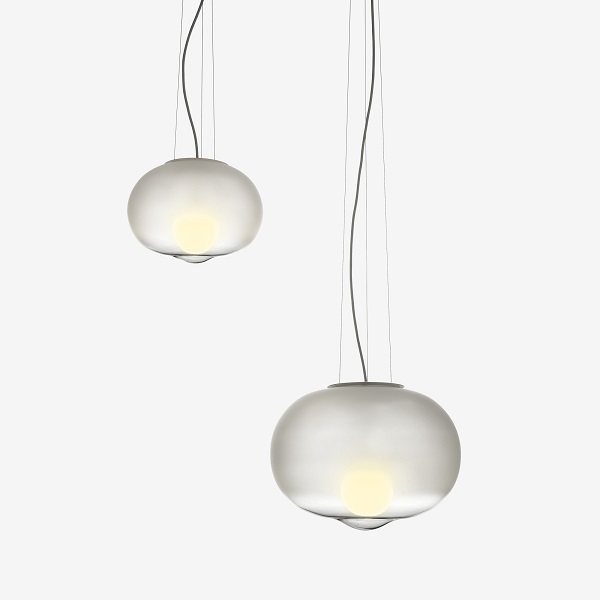 The Hazy Day suspension light comes in two sizes – 32 and 44, pertaining to the diameter of the glass shade which is the feature of this light. The lamp is formed from a blown glass globe which has a graduated pale colour of sand, this dissipates to transparent glass at the bottom where the bulb within is revealed slightly. The Hazy Day lamp creates a glow by sun light, when lit the pendant emits a warm diffused radiance which is almost dream like.