A true design icon is now sorely missed as we learn of the death of Artemide founder, Ernesto Gismandi, who passed away aged 89 on the 31st December 2020. Here, we pay tribute to his contributions to the design industry.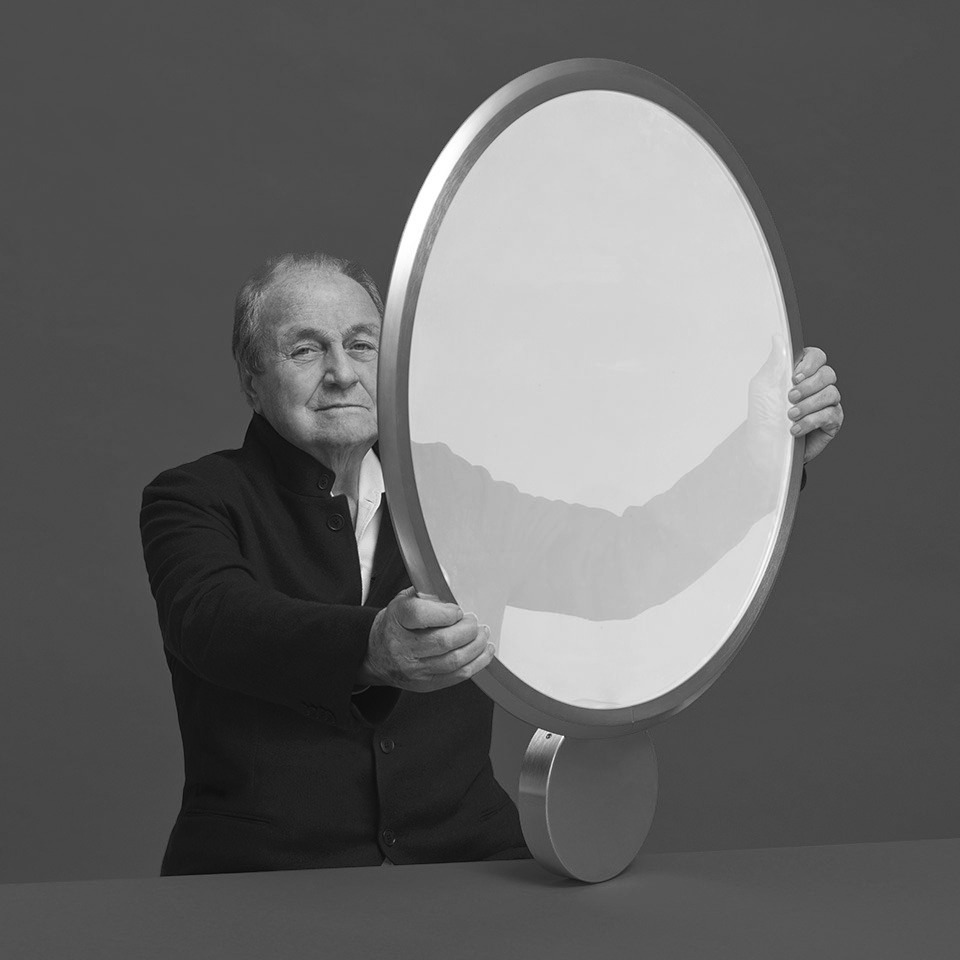 Gaining both a degree in Aeronautical Engineering and Missile Engineering, Gismondi went on to found Studio Artemide S.a.s, which later became the Artemide Group, with fellow designer Sergio Mazza in the early 1960s. Under the guidance of Gismondi's talent, the company grew to what it is today: an international designer lighting company that has created iconic and staple designs, renowned throughout the world.
Since 1981, we have worked closely with Artemide, so we were very saddened by the news of his passing.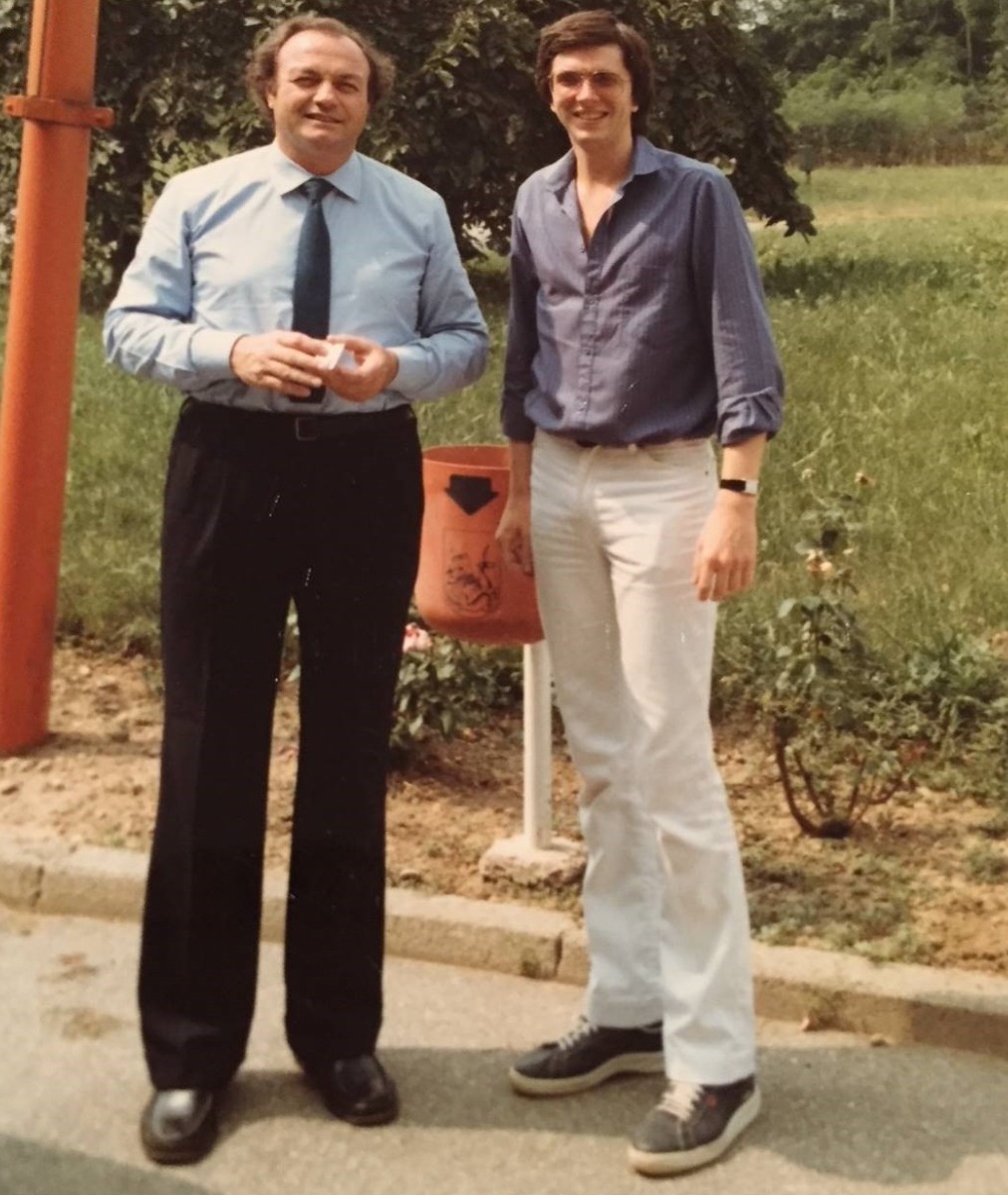 Ernesto Gismondi with David Village in 1987 outside the Artemide factory in Milan, Italy
In celebration of his life and work, we look at some of his most iconic designs from the Artemide brand…
An ingenious design, that shows the remarkable talents of Gismondi, the Discovery lights are characterised by their almost imperceptible, lightweight material that sits in a circular, aluminium rim. The material appears invisible when the light is switched off and then appears beautifully to produce an indirect and direct glow when switched on.
The Ilio floor lamp has a vibrant and simplistic design that strips things down to basics with a square base and tubular body. The floor light emits a warm glow that can fill any space and is controlled by the revolutionary Artemide app that allows you to control colour temperature and dimming level amongst many other settings.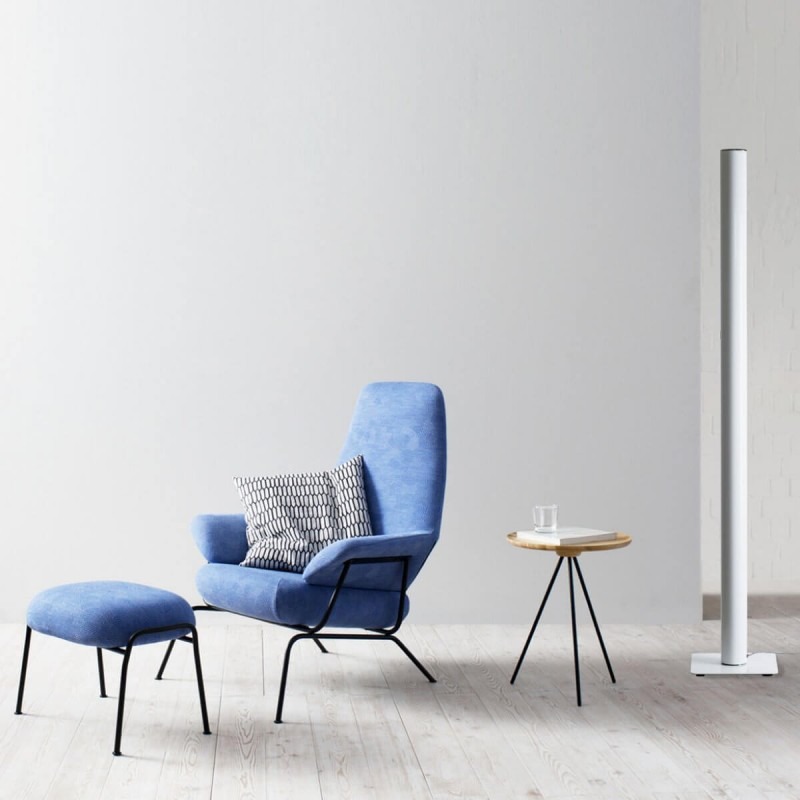 The Nur pendant light is a cross between modern lighting and traditional design, with a domed lightshade that is instantly recognisable and iconic. The pendant lamp adds a fun personality to any space and is available in various sizes, the Nur Mini, Nur and Nur 1618, in an LED or retrofit version and in multiple finishes.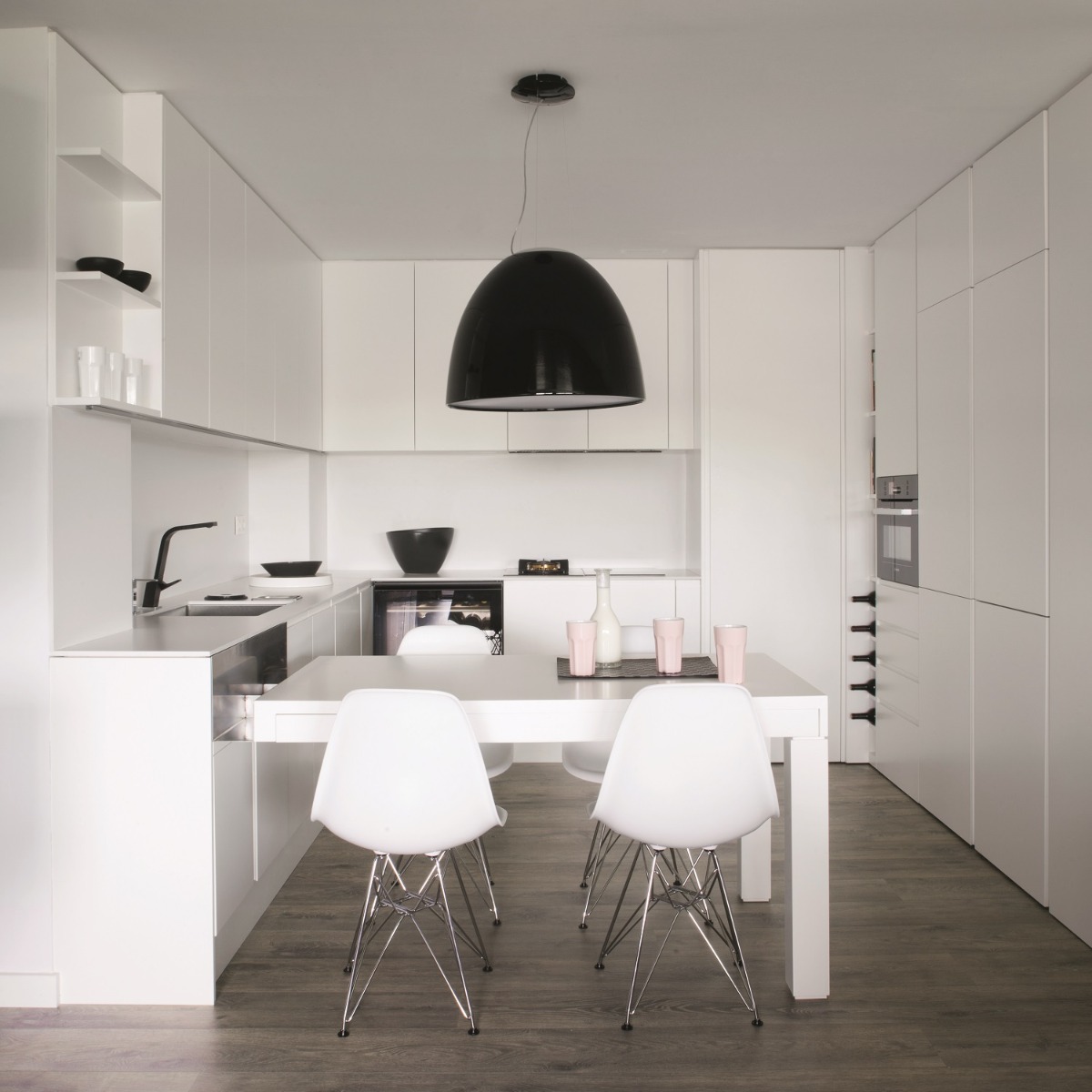 The Miconos lights combine the ideals of both traditional and modern ideals with a gorgeous blown shade and polished metal structure in a brass or chrome finish. An example of high technological knowhow, this range truly showcases the brilliance of Gismondi as he created an artistic and functional design that is sure to draw the eye in any setting.
Gismondi's talent, contributions and innovative work were acknowledged many times by his peers as he won the Compasso d'Oro Award for Career achievements in 1994, the European Design Prize in 1997, the Ernst & Young Prize "Entrepreneur of the Year" for innovation category in 2008 and was even acknowledged by the President of the Italian Republic as he was awarded the prestigious Order of Merit for Labour.

In 2018, Gismondi won the Compasso D'Oro for Lifetime Achievement with the jury stating the following:
"Aerospace engineer, university lecturer and entrepreneur, in short: man of multifaceted talent. Founder of Artemide, he immediately uses design processes as a distinctive factor and in this long process encourages and enhances collaborations with the world of national and international design. A coherent example of how design can be a concrete strategic lever for cultural and economic growth, it has always worked so that Italian design can be a virtuous example at an international level".
It is with a heavy heart that we say goodbye to this incredible innovator whose designs and collaboration we have enjoyed for 40 years.