Two design icons celebrate their 50th Anniversary.
This year, Danish designer lighting and furniture brand, Verpan celebrate the 50th anniversary of two iconic lighting designs: the VP Globe and Spiral collections. Verner Panton is the creative mind behind both collections. Originally designed in 1969, these two collections have become synonymous with the brand and are iconic across Scandinavia.
We hugely admire the creative genius that was the designer Verner Panton. The Danish designer was a world-renowned lighting and furniture visionary whom had a special sense for colours, shape and space which set him apart from the other Scandinavian contemporary designers.
Verner Panton's two most recognisable and popular lighting designs now turn 50, here we discuss the ins and outs of the designs and why we still admire these collections today.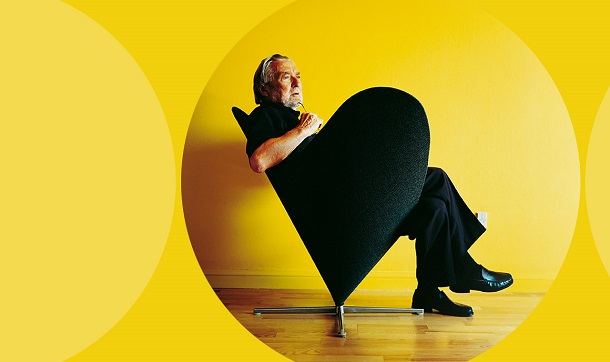 Designer Verner Panton.
Verpan's VP Globe: an officially certificated Danish design icon.
A sculptural piece of design, not just a lighting feature, the VP Globe demonstrates Verner Panton's experimentation with shape and material, creating a futuristic, almost Sci-Fi aesthetic the 1960s was known for. The VP Globe is one of the most recognisable of Panton's lighting creations, originally comprising of a transparent acrylic sphere with hand polished aluminium central reflectors. Two aluminium half domes in red and blue frame the reflectors to create a unique pop of colour.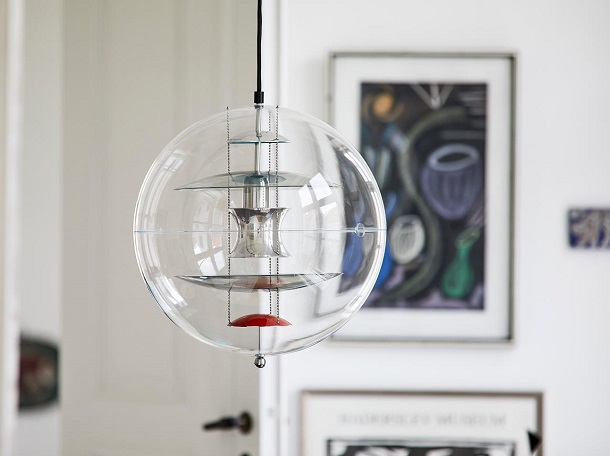 Verpan VP Globe by Verner Panton
Since the VP Globe's creation in 1969, there have been further variations which have expanded the collection to suit a range of interiors. As an alternative to aluminium, there is also a brass version, as well as multiple sizes and a complete glass model. Even though the design is celebrating 50 years in production, it is just as desired and admired as when it was first released.
VP Globe is a very versatile piece, the orb form and striking geometry lends itself to being the central focus in living and dining areas.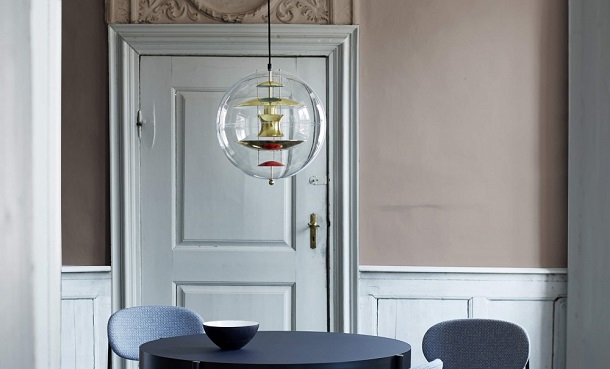 Verpan VP Globe: Anniversary brass edition.
Spiral designed by Verner Panton and exclusively produced by Verpan.
A growing collection even now, Spiral is a completely unique sculptural feature, a lighting design like no other. The Spiral collection is a perfect example of how experimental Verner Panton was; he could not be more different from his Scandinavian peers within the design industry. Spiral is a play on shape and colour as well as a study on how objects interact with their surroundings. Breeze and movement allows the acrylic spirals to turn, spin and knock together. The metallic finishes create almost an optical illusion when the spirals move, the play on light together with movement has an enchanting effect.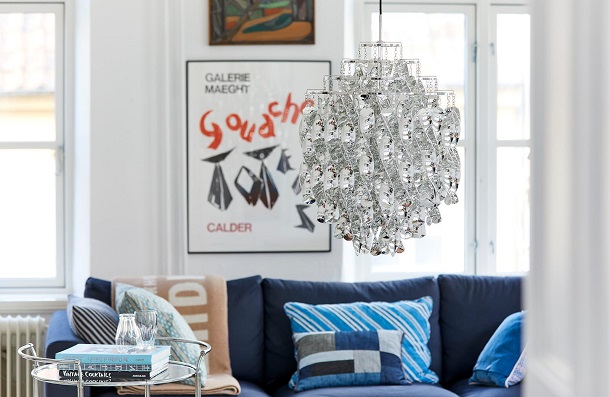 Verpan Spiral pendant in polished silver effect
The Spiral collection has now expanded to a wide range of sizes with single, double and triple tiers, with two metallic finishes and a multicoloured version. The large scale models can work perfectly on staircases and atriums, whereas smaller version can look beautiful in living rooms or bedrooms. Verpan as a brand are extremely good at making versatile designs, suitable for a wide range of interiors both domestic and commercial.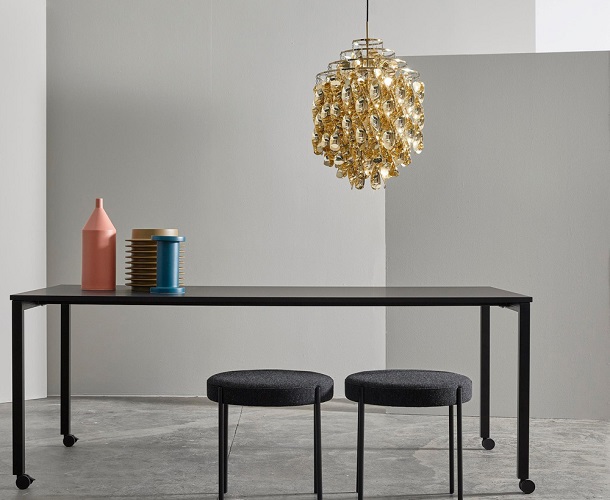 Verpan Spiral pendant in Gold finish.
The designer also has a few lighting creations with two other Scandinavia brands, &Tradition Flowerpot collection and Louis Poulsen Panthella collection, both brands now own the rights to these timeless designs.
Take a look at Verpan's inspiring lighting and furniture collections by the talented Verner Panton, creating stylish and atmospheric everyday living.

Visit us on our social sites to keep up to date on new products and what's on trend! You can find us on Facebook, Twitter, Instagram and Pinterest.