BROKISGLASS Products: An update
Back in May 2019, we were given a preview of Czech brand Brokis' eco-friendly new project - BROKISGLASS. BROKISGLASS has been years in the making, the aim being to create a beautiful material as a bi-product from all the waste glass the company inevitably produces –something which we greatly admire.
BROKISGLASS was designed with ethical production in mind, the result is both stunning and gratifying.
We have been really looking forward to seeing what Brokis were able to create with this material bi-product they produced...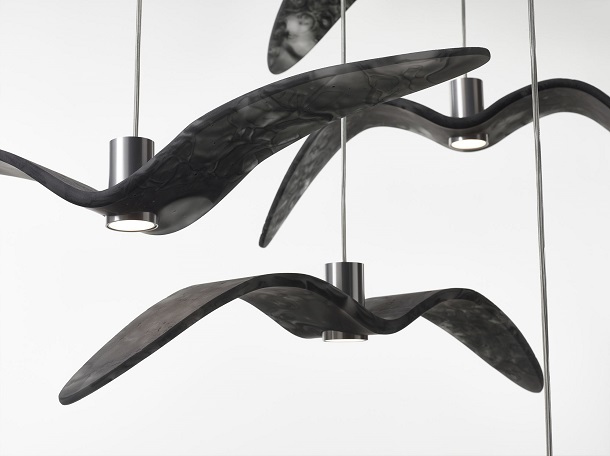 Firstly, Brokis applied the material to their existing collections, as seen above, the Night Birds look fantastic made from the BROKISGLASS rather than the uniform finish of standard glass. The BROKISGLASS is made from crushed left over glass melted together to create a stunning marbled effect. This material works beautifully with Night Birds, adding an edgy look to the multi tonal glass.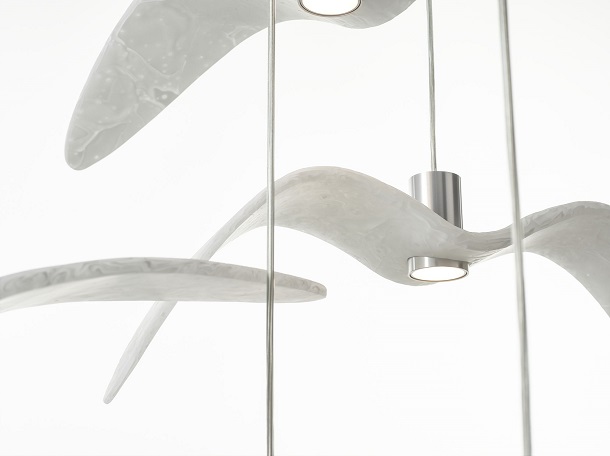 New geometric style extenuates the BROKISGLASS which is undoubtedly the star of the collection.
Brokis have also produced a collection of new products specifically designed with the BROKISGLASS in mind, to accentuate the unique qualities the material has. The range includes wall lights which are backlit and pendants which have a light source shining through the glass, these designs focus on demonstrating how the colours interact to create a truly unique finish.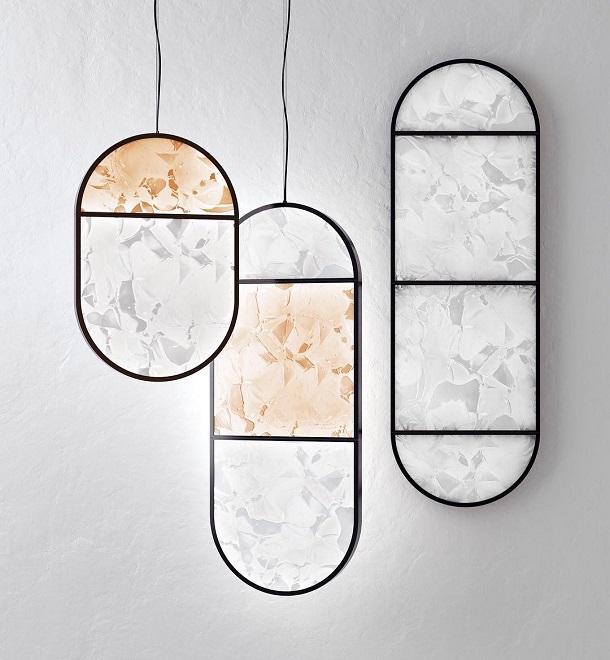 Part of the new Geometric collection by Boris Klimek & Lenka Damová for Brokis, featuring rounded wall and pendant lights, as well as square/hexagonal shapes.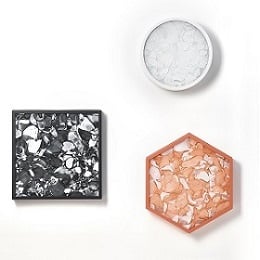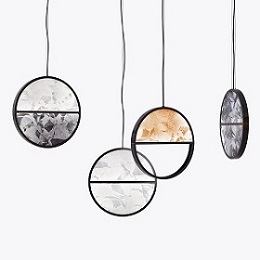 The collection was first previewed at Euroluce 2019 where Brokis showcased their experiments with the material; these are now confirmed collections coming soon!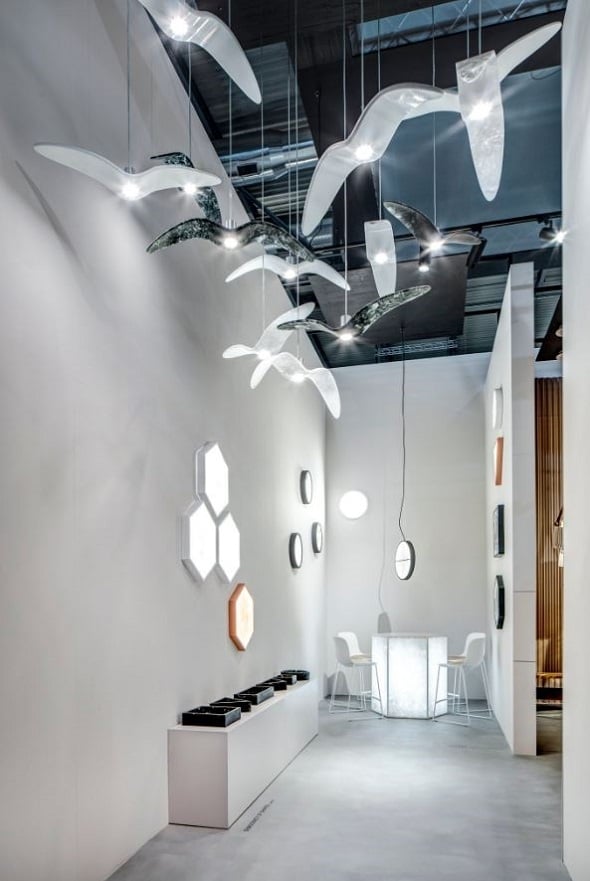 We cannot wait to see these BROKISGLASS designs for real, how the play of light and varying opacity of glass can create a finish sure to be desired!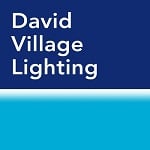 Visit us on our social sites to keep up to date on new products and what's on trend! You can find us on Facebook, Twitter, Instagram and Pinterest.