Four new lights from Moooi: Meshmatics Small, Plant Chandelier, Iconic Eyes and The Party
We have been stockists of Moooi lighting for over 10 years and we love the Dutch designer brand's truly one of a kind aesthetic and creative ways of making everyday items extraordinary.
Moooi are known for their bold and completely unique lighting and furniture creations. With creative director Marcel Wanders at the helm, Moooi's collections range from the weird and wonderful, to chic re-imagined traditional styles.
Their ability to make such varied styles, which are unmistakably Moooi's aesthetic, is very impressive; the designs appeal to both retail and commercial customers. Moooi's products allow residential customers to enjoy their exuberant designs, plus larger format items are perfect for the commercial market to create huge impact in larger spaces.
Each year we look forward to seeing the imaginative new lighting designs Moooi have to offer.
Four new lights are now available to order from our website.

Meshmatics Chandelier Small: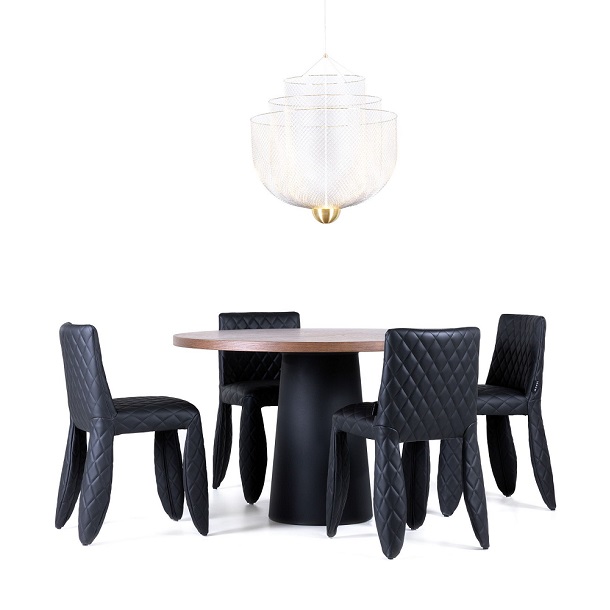 The original Meshmatics chandelier was designed in 2017 by Rick Tegelaar; he was inspired by humble everyday materials such as wire netting, creating the three layered beauty that is Meshmatics. This new scaled down version is a welcome addition which is ideal for smaller spaces. The small Meshmatics is a more inclusive design; a compact form that allows more of us to enjoy its raw but elegant form.

Plant Chandelier: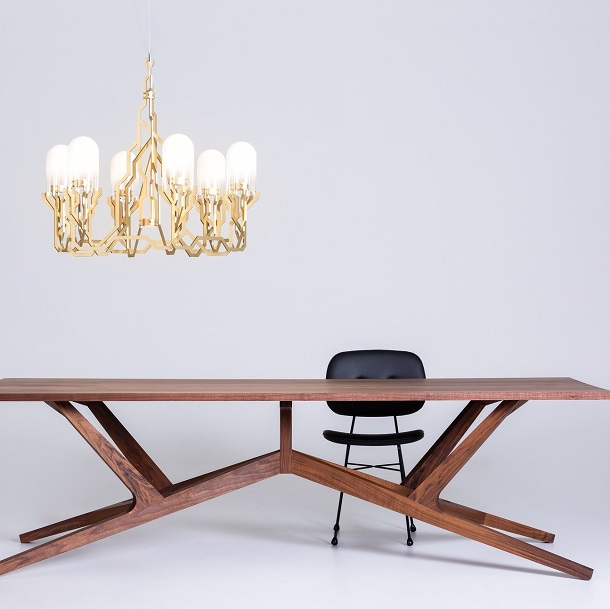 Plant Chandelier captivates the architectural uniformity of nature's creations, imitating roots and branches which grow and intertwine. This unique pendant light has an organic aesthetic but with a luxury feel with its gold finish, representing nature's divine beauty. Plant Chandelier was designed by Kranen / Gille, a bold design duo from the Netherlands whom were commissioned to create organic interior features for the NoordBrabants Museum. The designers were inspired by the plant photography of Karl Blossfeldt who created striking images of flora which focused on pattern and form.
Iconic Eyes: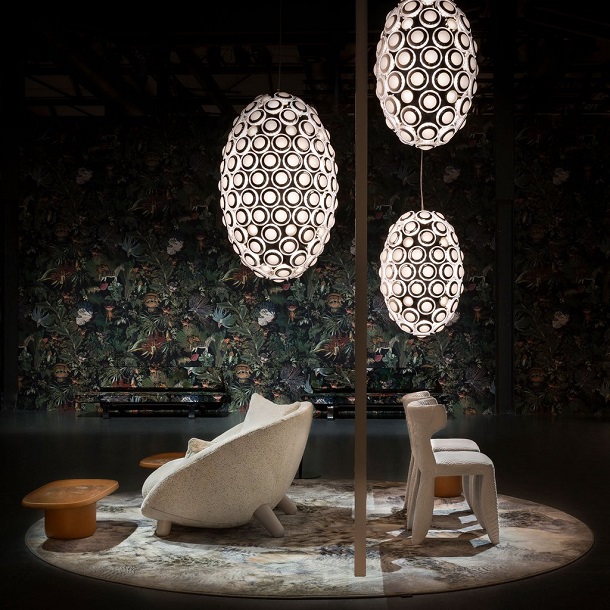 When creating Moooi's Iconic Eyes pendants, designer Bernhard Dessecker was inspired by the sparkle of iconic automotive headlights. Designed originally for the foyer of the Bavarian National Museum, these retro headlights have been modified into a dazzling pendant light. Iconic Eyes pendants have a touch of classic style with the oval form and timeless BMW headlamps, but the overall appearance is contemporary and completely breathtaking!
The Party: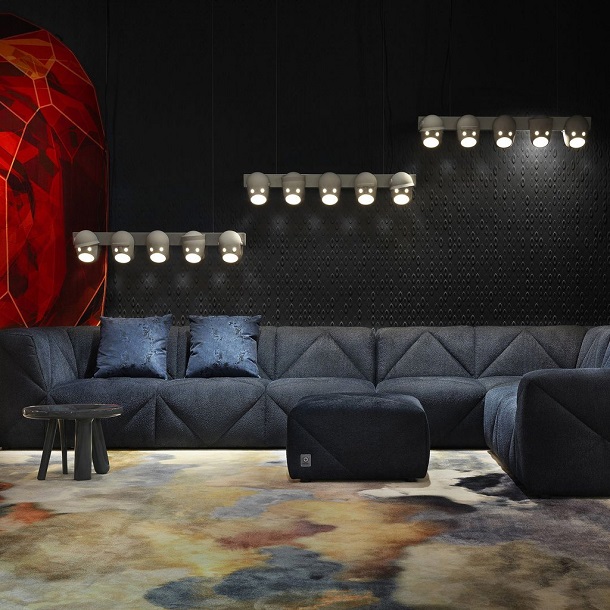 The Party pendant is an extension to the unique and playful 'Party' collection (originally a set of 5 characters as wall lights with expressive personalities). Created by returning designers Kranen & Gille, these casted ceramic faces bring intrigue and a humorous family dynamic to any interior design. The new linear formation is perfect over areas such as dinning tables or kitchen islands, becoming a unique talking point whilst entertaining!
The creative design process is just as important as the product itself, and is one of the many reasons we admire Moooi. Take a look at the new and existing Moooi lighting collections for a welcome dose of inspiration.

Visit us on our social sites to keep up to date on new products and what's on trend! You can find us on Facebook, Twitter, Instagram and Pinterest.