Prepare for autumn: Our favourite lights & furnishings for the cooler season.
The leaves are starting to fall; the days are getting shorter and darker, which can only mean one thing: Autumn. As we welcome a new season, our sights turn to making our homes light, cosy and warm. Take a look at our stylish edit of inspiration for soft furnishings, accessories and lighting to make your home more enjoyable this season.
Table lamps are versatile, stylish and make a huge impact.
A simple way of adding extra light and ambience to your space is to introduce a table lamp. Lamps can be added to any room without the need for wiring, you can move them around your space or your home effortlessly. Quite often lamps come complete with a dimmer, allowing you to control the amount of light needed in your space at any given time. With the range of designs always expanding, it has never been easier to choose a style which suits you and your interiors perfectly.
Here is a selection of our current favourites:
Sit comfortably and take it all in with our luxury soft furnishings.
Sofas, arm chairs, loungers and poufs: we have a wide selection of seating solutions to suit every taste. With the turning of the season, changes in designs can be seen in fabrics such as jewel toned velvet and luxury leather. With this time of year getting cooler, it makes us want to nest, get cosy and comfortable. These changes are reflected in the new furnishings released for Autumn/Winter.
Take a peek through our selection of cosy seating:
Accessories: finishing touches that make all the difference.
Home accessories are important details throughout the year to add personality and depth to an interior design. For Autumn/Winter we recommend items which add comfort, style and functionality to your everyday life, objects that are a joy to use and be around. Cushions, throws and rugs are an obvious choice but not to be over looked, they will add personal comfort as well as finish off a living space perfectly. Through textiles you can inject personality and flare in to your interiors, this is perfect for plain or neutral décor. Candles are a guaranteed way of bringing a cosy feel to a room, as well as the decorative vessel being a perfect finishing touch. Get inspiration from our selection below:
Autumn is here and winter will not be far behind, take some inspiration from our guide to make your home into a welcoming and cosy haven.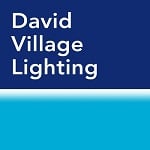 Visit us on our social sites to keep up to date on new products and what's on trend! You can find us on Facebook, Twitter, Instagram and Pinterest.