David Village Lighting's collection of the month: Melting Pot by Axo Light
During the month, we have been adding lots of new and exciting products onto our website. And one collection we are particularly excited about is the Melting Pot collection from Axo Light. With an eye-catching, sophisticated pattern design (in both dark and light shades) on the exterior, and with gold and chrome interiors available, this elegant collection will add refined, tasteful effect to any contemporary space. And with a variety of sizes and styles to choose from, we are sure there will be something for everyone.
So, here at David Village Lighting, we thought we would spotlight some of our favourite pieces for you. This is one not to miss!
This impressive floor lamp takes on different appearances when viewed from different angles due to its stylish decorative lampshade pattern.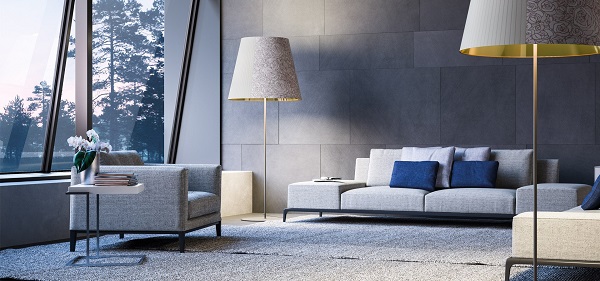 Check out this stunning floor lamp, available in 2 sizes. This distinguished piece will be a welcome addition to any interior space, especially in living rooms and areas of required comfort. This piece will surely add an eye-catching effect to the room, while also complimenting existing interior design.
Oozing elegance and style, this highly unique canopy pendant piece incorporates a traditional conical design with a contemporary twist to create a glorious effect.
This gorgeous large melting pot canopy pendant is for those who want to make a lasting impression. Graceful in appearance and manner, this stunning piece is undoubtedly a show-stopper, updating a traditional conical shape by incorporating various patterns. The unique design and shape of the canopy light changes when you view it from different directions, making this retro, yet modern piece, ideal for illuminating tables and rooms with high ceiling due to its size.
Combining 4 different aesthetically pleasing lampshades to create an astounding illusion, the Melting pot XL pendant is truly inspirational piece of interior lighting.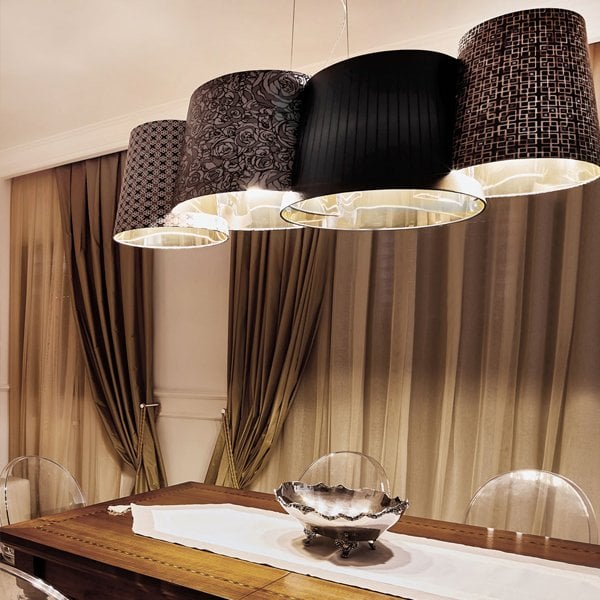 Taking a modern twist on previous designs that have clustered together pendant lights, the Melting Pot XL pendant is a marvellous piece from Axo Light. 4 different design patterns have been merged to create a single piece, giving the viewer a different perspective of the light depending on where they are standing. Due to its length, this piece would make a fantastic addition to a long dining table or on top of a kitchen counter, yet would equally suit commercial settings, such as hotels and restaurants. Wherever it is placed, the light will surely be a hot talking point!
Subscribe to our monthly newsletter or follow us on social media - for a daily dose of noteworthy design.
David Village Lighting Pinterest: @davidvillage
David Village Lighting Twitter: @DVlighting
David Village Lighting Instagram: @davidvillagelighting
David Village Lighting Facebook: @davidvillagelighting