Scandinavian design is a movement and aesthetic that is currently dominating the world of lighting design. Emerging in the 1930s, the style is mainly characterised by simplistic, minimalist and functional ideals with products being made to last long with sustainability at the forefront. Whilst each Nordic country has its particular own design identity, the overall concept of Scandinavian design is that of calm and uncluttered living.
When it comes to lighting, Scandinavian designers and brands prioritise warm and multiple light sources in interiors, as the autumn and winter months have darker and shorter days in that part of the world. Light is given priority and is seen as a positive and essential aspect of everyday living for a happy, healthy and content mindset. This concept has proved to be very popular across the globe and is becoming the mainstream aesthetic of many lighting brands.
We also believe that lighting is fundamental in any living space to bring joy and happiness to people and their interiors. Scandinavian design is a huge part of our business with Nordic brands such as Muuto, HAY and Fritz Hansen being showcased in our showroom and working closely with many Scandinavian companies to provide stylish designer lighting for our customers.
With this in mind, we have decided to celebrate our Scandinavian products to show you how you can transform your space with a Nordic look....
Living Spaces
We pride ourselves on creating the ideal lighting and atmosphere for every space in the home, whether it be a small reading nook or a giant family sofa. For a serene, relaxing space, we suggest lounges have comforting and cosy lighting to make you feel calm and replenished as the sun goes down and the night draws in. To achieve a Scandinavian style, you can use pendants as a central light paired with table lamps, portable lamps and floor lamps to create gorgeous pockets of light around the room which can be tailored to your specific needs. Round lampshades can be used to create a soft aesthetic and the mix of materials and subtle colours that are indicative of Nordic design can be utilised to the maximum for a modern and minimalist look.


Study rooms and workspaces need desk lights and ambient ceiling/wall lights to create a comfortable working environment. We stock a wide range of functional, directional lamps that embody the Scandinavian ethos of elegance, efficiency and long-lasting design. This can be achieved by choosing one of our table and desk lamps that use metal finishes and subtle, warm colours such as the Gubi Cobra table lamp and the Fritz Hansen Kaiser Idell desk light. Alternatively, you could use a more natural wall light for a more rustic Nordic feel like the Le Klint Shibui wall light which is made from folded paper.



Dining Spaces
We understand that dining rooms are a communal space that should encourage merriment and happiness, as loved ones and welcomed guests come together to chat, eat and drink. To achieve a Nordic look, we suggest that customers use bigger and more statement pendant lights from our Scandinavian brands, such as &tradition, Le Klint, Normann Copenhagen, hung over a table to provide an ambient, diffused and efficient glow. The famous PH5 pendant, which was developed by the iconic Danish designer Poul Henningsen in 1958, beautifully embodies the Scandanavian aesthetic whilst also producing an illumination that is anti-glare which is perfect for hanging over a dining room table. You can again create more ambient corners of light with table lamps placed high and low on side tables, shelves and sideboards or with a floor lamp shining in the corner of the room.
We believe that kitchens thrive with a combination of bright, effective lighting and more intimate, accented lighting for when you're both cooking up a feast or entertaining dinner guests at your kitchen island. Pendants such as the HAY Pao steel pendant and the

Secto

Octo 4240 pendant

can be used to overhang on surfaces in clusters or lines creating a friendly and welcoming atmosphere and the wall lights such as the sleek Louis Poulsen AJ wall lamp by Arne Jacobsen can be used for an overall illumination with a metal finish that looks gorgeous in any kitchen.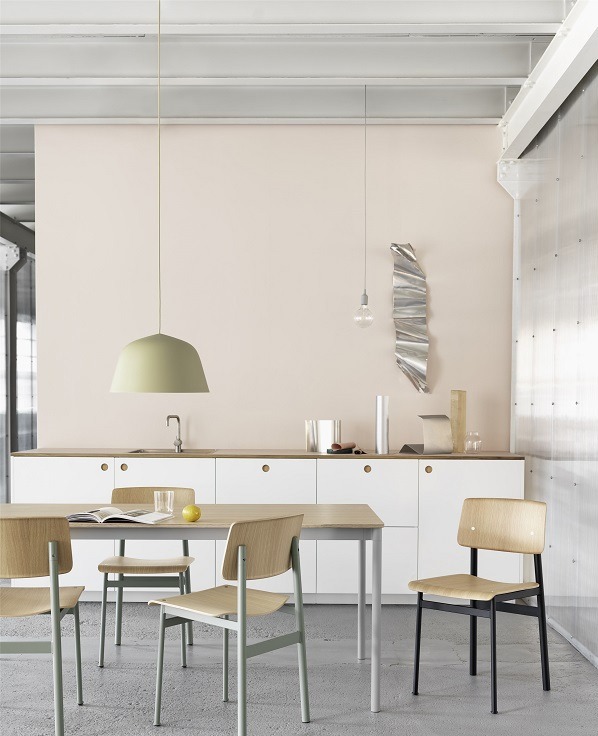 Muuto Ambit Pendant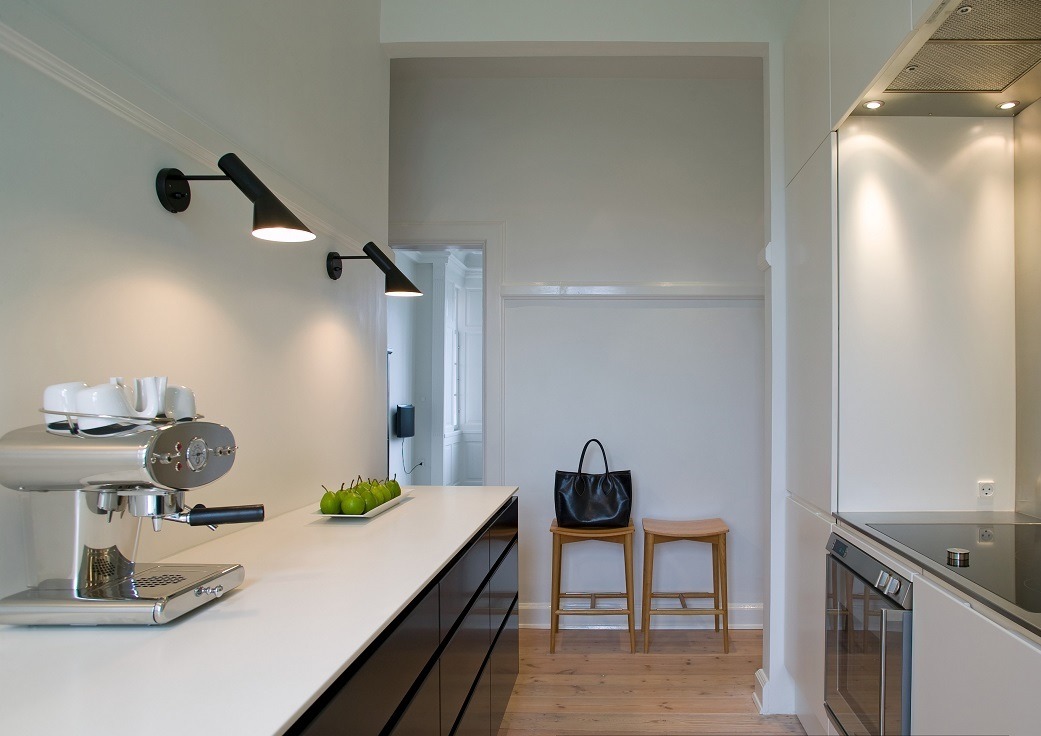 Louis Poulsen AJ Wall Light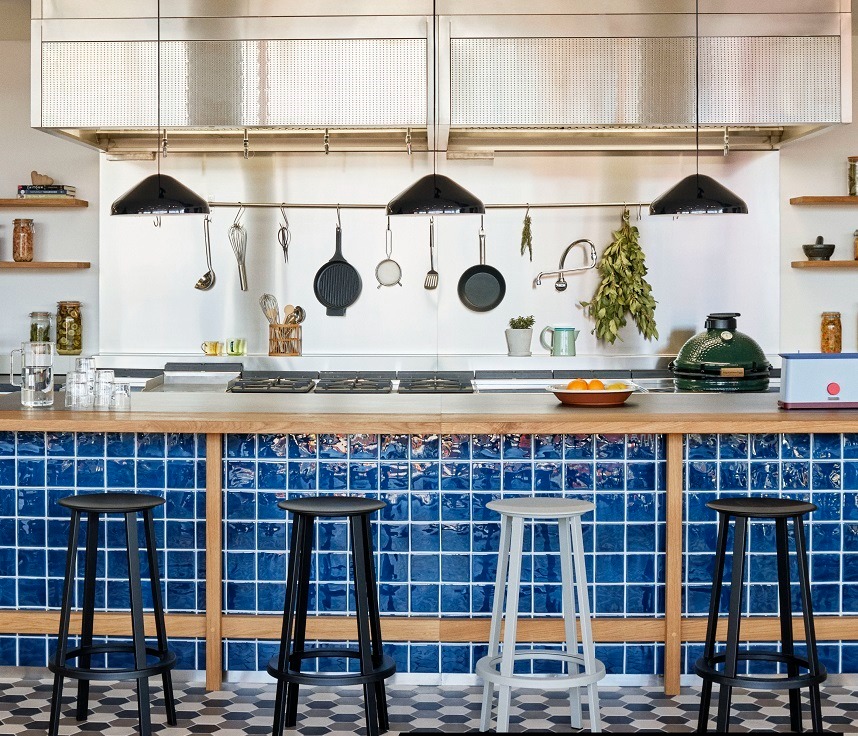 HAY Pao Steel Pendant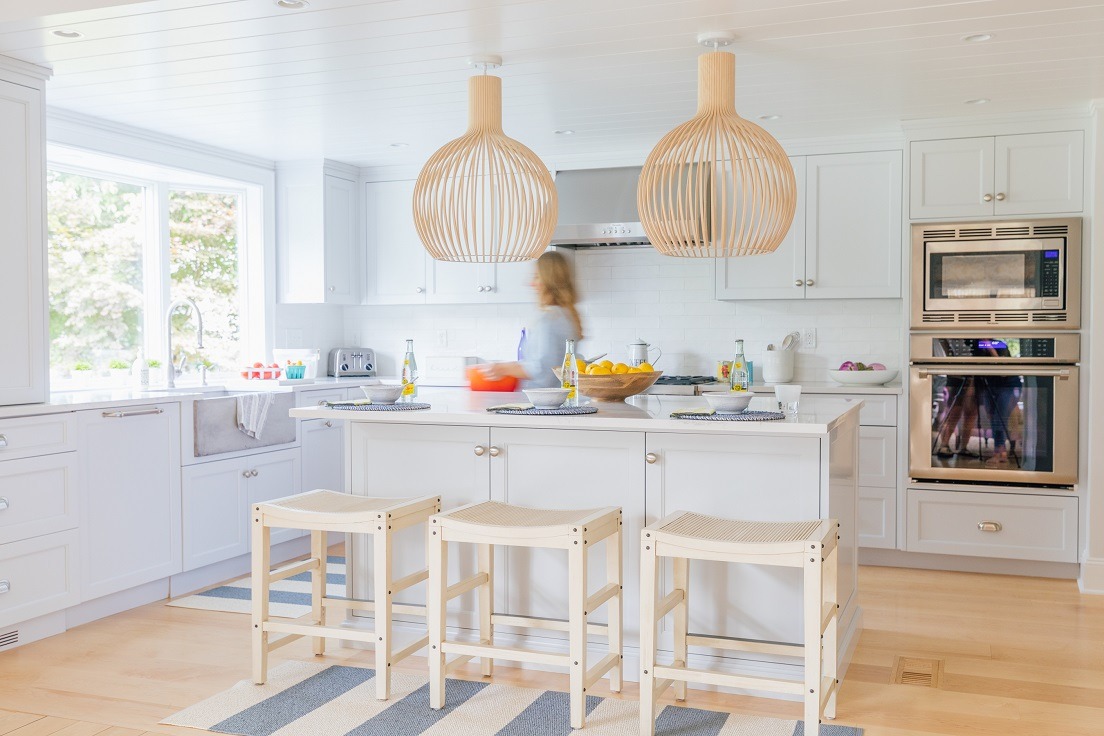 Secto Octo 4240 Pendant


Bedrooms
The bedroom is arguably the most important room in the house that needs excellent lighting design as you want maximum and ultimate comfort to wind down at the end of the day and wake up fresh to start a new one! The perfect way of achieving a truly Nordic look in your bedroom is by using one of our Scandinavian wall lights as a handy bedtime reading light or as an atmospheric light. Pendants hanging low are also a common trait in Scandinavian interior design, adding a fresh and contemporary look to any space. Lights by Scandi brands such as Muuto, Louis Poulsen or Normann Copenhagen are sure to make an impression and give authentic style.
Get inspired and choose from our wide range of Scandinavian brands and products to achieve a modern and stylish aesthetic in your interior!