Our 10 best outdoor lights for summer 2019
As the warmer weather finally comes around, we begin to focus more on our outside spaces for summer. Lighting is an important part of styling your exterior, whether it's for functional uses, socialising or relaxation. From decorative floor lights to useful bollards, take a look at our selection of 10 most desirable exterior lighting designs.
Bover Cornet Collection: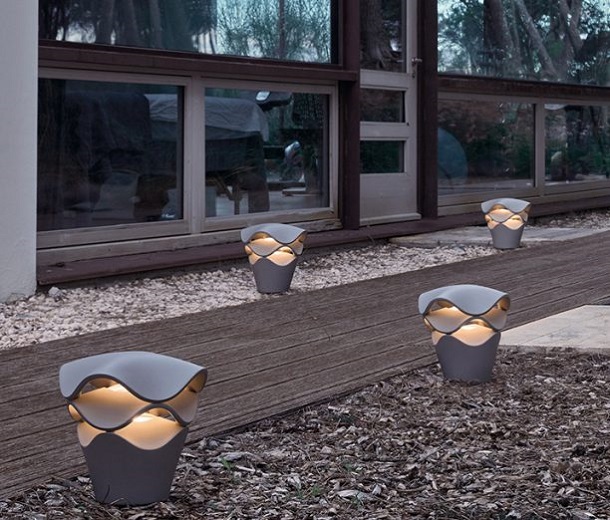 A harmonious and organic form which blends perfectly into nature where there are no straight lines! Designed by Alex Fernandez Camps for Bover Barcelona, he wanted to create an accent light which adds ambience through its layers and is natural and never dominant. The Cornet collection is perfect to boarder an area and for making a feature of your outdoor spaces. Cornet comprises of three sized bollards and a wall light, made from hardy weather resistant polyurethane.
Bover Garota Hang: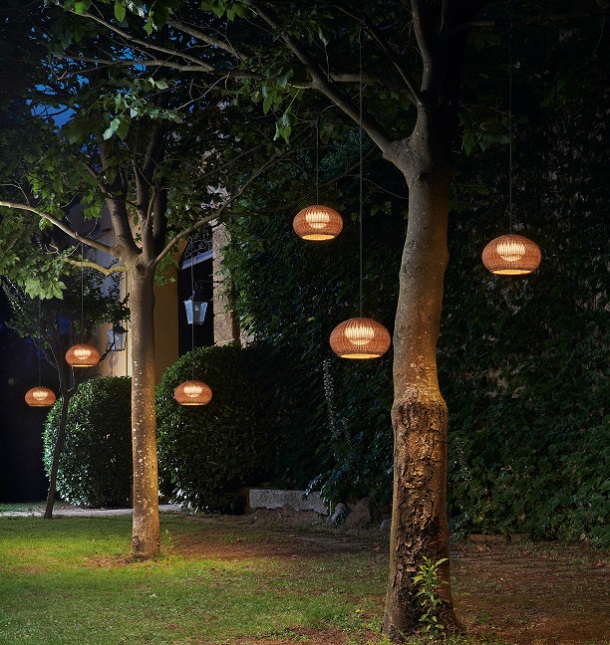 A well loved and continuously growing collection by Bover, Garota is inspired by a sea urchin's shell. Designed by Alex Fernandez Camps and Gonzalo Mila, they take reference from the natural world around us to create a stunning organic form which accompanies us indoors and out. The Garota Hang in particular is a playful looking design which allows the user to hang the woven pendant from a surface such as a tree, adding a whimsical effect. The woven effect shades are made from polyethylene and are treated to be resistant from UVrays to prevent damage and ware.
DCW Editions Lampe Gras No 213: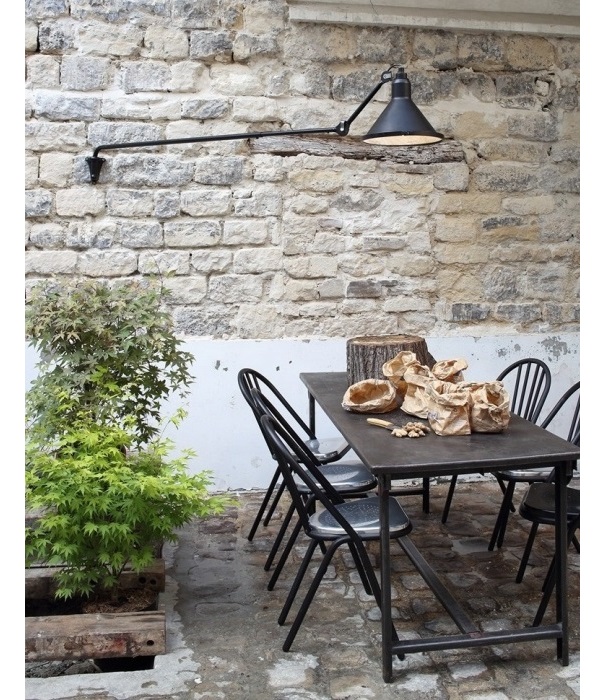 The Outdoor Seaside range is growing in size as well as popularity! This robust collection is made in 316 stainless steel to create a durable and long lasting design for everyday living. Lampe Gras created the Outside Seaside range as a natural extension to their interior products, bringing their raw, utilitarian lighting designs outdoors. The Outside Seaside collection has been scaled up to match the vastness of the outside space; they blend into the surroundings in daylight and come into their own when the sun sets.
Foscarini Gregg: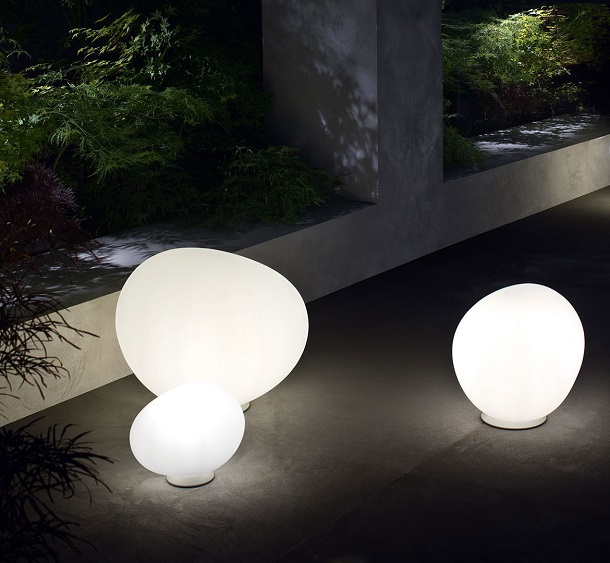 Reminiscent of a pebble, polished by water, Foscarini's Gregg is a minimal and stylish design by Ludovica & Roberto Palomba. Made of polyethylene, the Gregg is light weight, shock resistant and weatherproof making this design perfect for patios and extending the indoor living space outside. The Foscarini Gregg is a large collection which includes an indoor range made from glass, also available in a range of sizes and applications.
Foscarini Ut: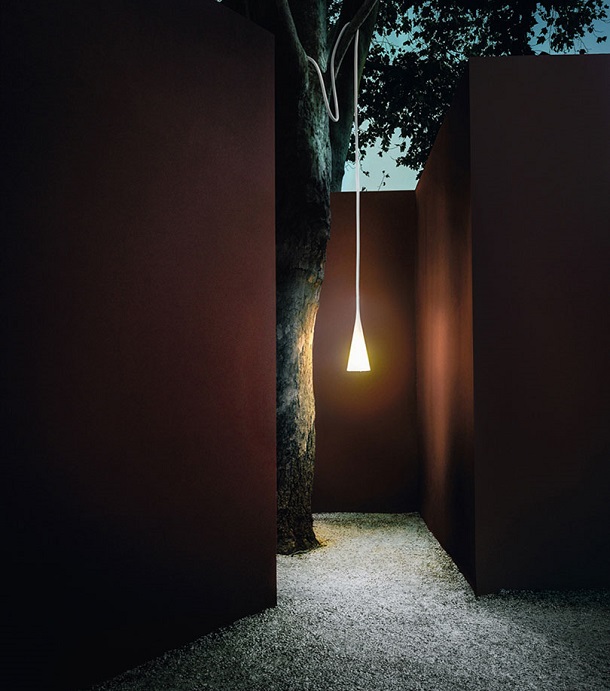 Playful, unique and transforms to your meet your needs. This versatile design can be used as a table lamp, floor lamp or pendant light to suit your every requirement. Uto is a durable piece of design made form Thermoplastic elastomer and polycarbonate; this allows Uto to be soft and flexible creating a welcoming glow. A reassuring familiar appearance, but with a twist of innovative design to bring modernity to your outdoor space.
Kartell Kabuki: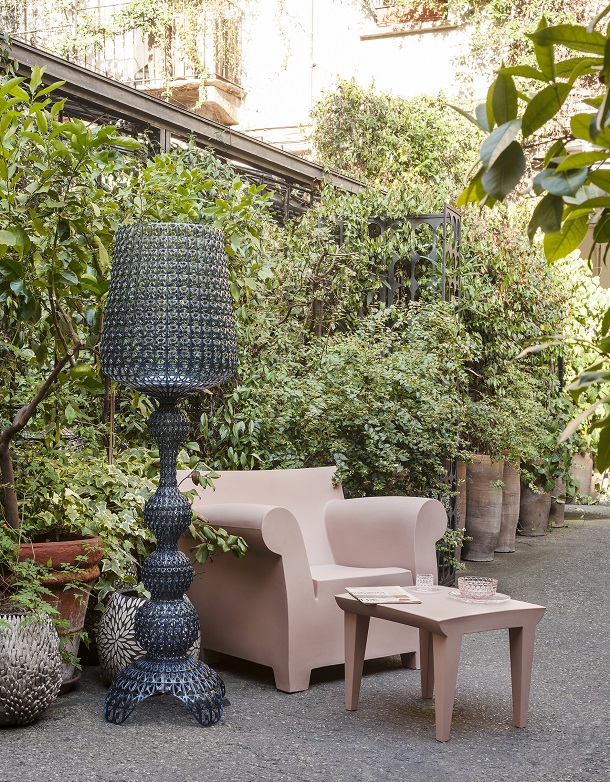 Made using clever injection moulding technology, Kartell were able to create the unique woven/perforated structure of the Kabuki from a high performing thermoplastic technopolymer. Kabuki has a lace like effect to give an elegant look despite its oversized appearance and diffuses light beautifully. Kartell's Kabuki light was designed by Ferruccio Laviani, the collection has seen much success and has grown to pendant light and table lamps for indoor use.
Kundalini Atomium: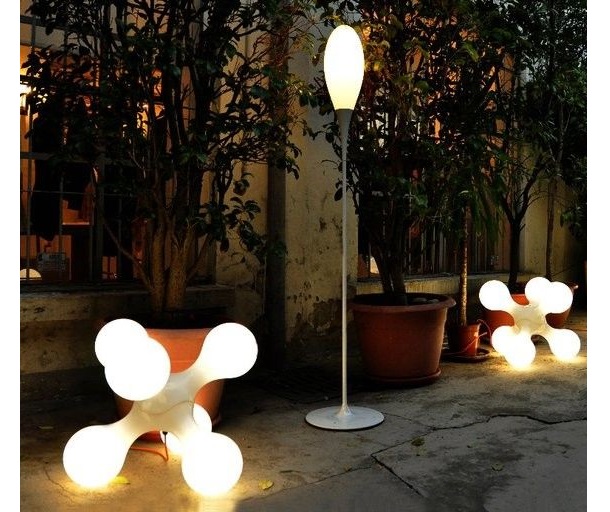 Atomium was designed by Hopf & Wortmann who were inspired by science fiction imagery, resulting in a dynamic design that provides multidirectional ambient lighting. The atom themed light has been a huge success for Kundalini and comprises of a pendant and indoor version. The light is made from durable polyethylene, perfect for outdoor or indoor use!
Louis Poulsen AJ50: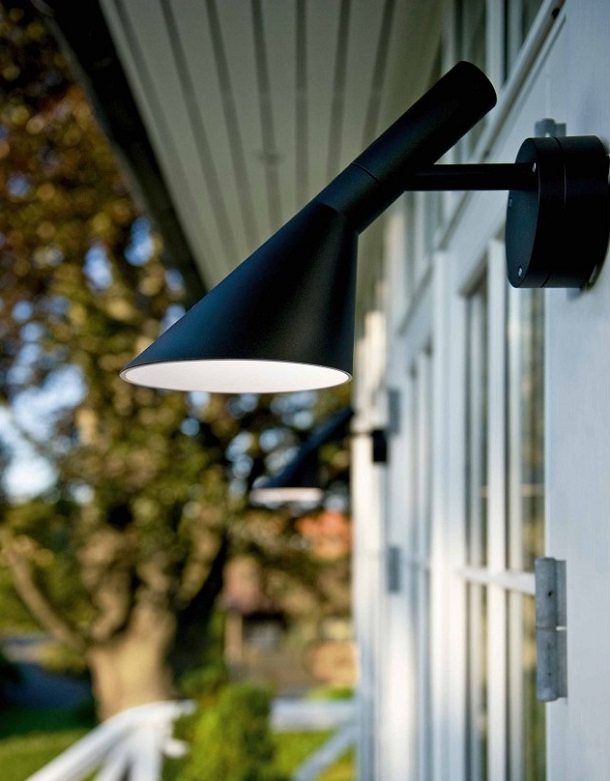 Based on the original design for the 1960's commission by Arne Jacobsen for the Radisson Blu hotel in Copenhagen, the AJ has since expanded due to its popularity. Louis Poulsen have developed an outdoor version of the iconic wall light to bring effortless style to your outdoor living space, whether it's for general light or ambience.
Marset Jaima: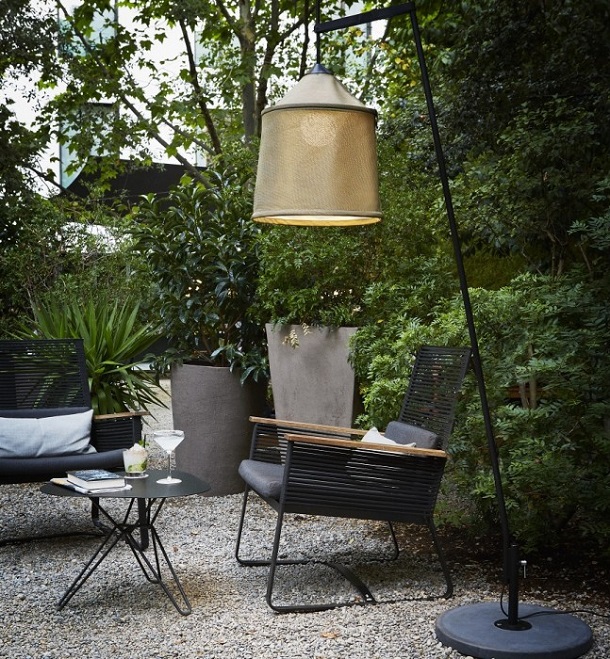 One of Marset's newest outdoor collections, Jaima was designed by Joan Gasper and focuses on the language of materials. The stunning material shades are the main feature, textures, colours and fluidity of movement are all important to Gasper's emotive design. Jaima was created to give a welcoming ambience to an outdoor living space with oversized, diffused shades on floor lamps and pendant lights.
Marset Santorini: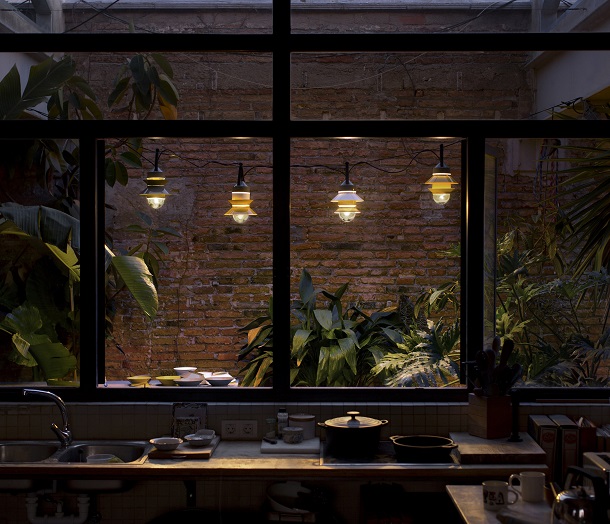 Inspired by the lanterns found on fishing boats, this playful design allows the user to create their own customisable display. The layered shades on the Santorini lights create a unique interplay of directional and reflected light, perfect for setting the mood and for general illumination. Santorini is made from blown glass and polycarbonate; it can be used as a garland or pendant, or with a metal structure can be made into a wall light or floor standing light,
With our top ten picks of outdoor lighting, we hope you can find something you will love and be inspired to make your own outdoor space into a living area you want to spend time in!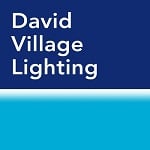 Visit us on our social sites to keep up to date on new products and what's on trend! You can find us on Facebook, Twitter, Instagram and Pinterest.