Inspired by Flora: The Bouquet by Le Klint
Fast becoming one of the office favourites at David Village Lighting HQ is the new pendant collection by Le Klint: The Bouquet. The design's playful and organic form has really piqued our interest. So much so, we'll soon be displaying the Bouquet 5 Chandelier in our Sheffield showroom. This beautiful light will make a stunning addition to our display.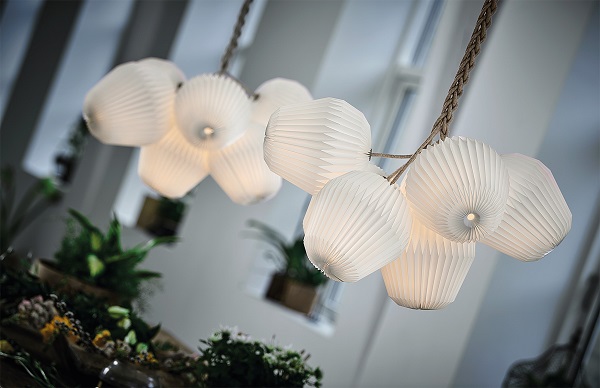 Le Klint's The Bouquet cluster of 5 chandelier
The Bouquet: made in Demark and inspired by Italian florists.
This new collection was first designed by Sinja Svarrer Damkjaer in 2007 when she was on a study trip to Italy; she was inspired by the flower handler's delicate work at a local market. Damkjaer watched as the florists intricately wove and tied together bunches of Tulips, their large blossoming heads curve downwards to create an elegant, feminine form. Le Klint worked with Damkjaer on her striking design to create the brand's first LED energy saving light combined with their signature cross-pleating aesthetic.
The designer expressed: "To me, LE KLINT is quite unique with the strong focus on craftsmanship and the high attention to detail, and it has been fantastic to work on fusing these elements with an organic and soft expression."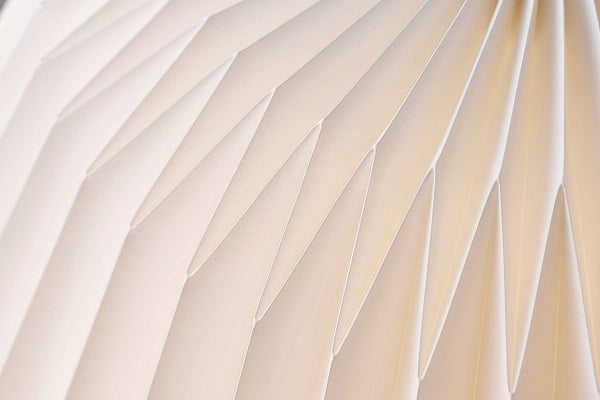 The Bouquet's cross-pleated shade is intricately hand-folded by highly skilled Le Klint technicians.
The modern chandelier: Le Klint reimagines the traditional feature light.
With designer Sinja Svarrer Damkjaer, Le Klint create an organic looking pendant light, the shade takes on the expression of unfolding flower petals in springtime for a voluminous effect. Originally, The Bouquet was designed as a cluster of 7 pendants intertwined together. Le Klint liked the idea of making this collection more versatile by having singular pendants and smaller clusters available, but also with 3 shade sizes to choose from to create a bespoke design. Each pendant is suspended from a braided linen cord to enhance the organic feel of the design, cluster pendants have plaited cords to create a distinctive feature as well as grouping together delicate shades.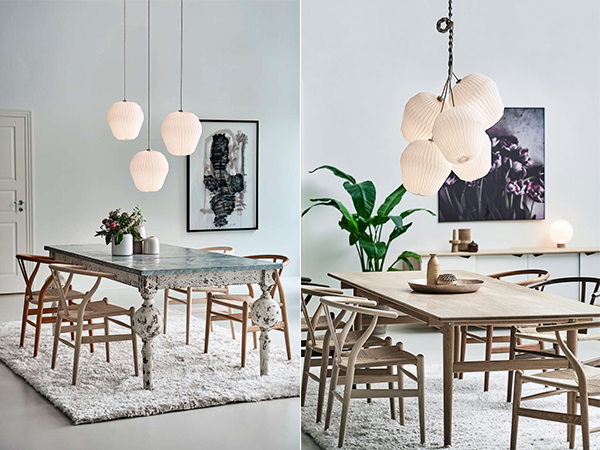 Le Klint The Bouquet displayed as a cluster and singularly.
The Bouquet collection is a very versatile feature light, the variation of sizes and configurations means the design will work just about anywhere. Larger cluster formations are ideal for dining spaces in-need of some impact, the singular pendant could work well in a bedroom or living room where you require some ambience.
Take a browse of the collection and see how Le Klint's Bouquet could work for you…

Visit us on our social sites to keep up to date on new products and what's on trend! You can find us on Facebook, Twitter, Instagram and Pinterest.