Like many people right now, the David Village Lighting Team have found ourselves working from home for the first time. When the government announced that we should all work from home where possible, we grabbed the essentials from our desks in the office and went home.

On my first day working from home, I cobbled together a rudimentary work space consisting simply of my laptop, dining table and dining chair, thinking 'this will do'. But after a few days, I'd quickly realised the need to create a more inspiring and comfortable working environment to boost productivity. I set up my PC monitor, added a wireless keyboard and mouse and accessorised my new work space with plants, a desk tidy and that all important desk lamp - my choice being Anglepoise's Original 1227 Desk Lamp.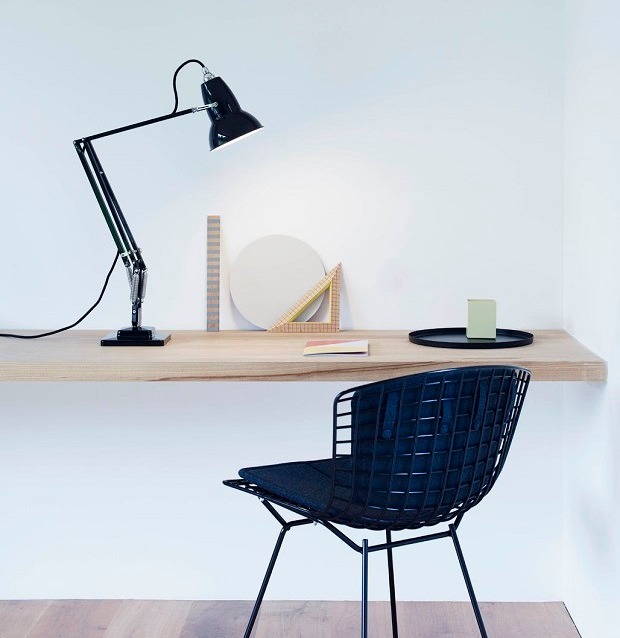 So here we bring you our 'Working From Home' edit of our 5 favourite desk lamps - peruse away for a dose of home office inspiration (oh, and they're all in stock and ready for delivery - accurate at time of posting).



Artemide Tolomeo Desk Lamp
Tolomeo's pared-back design concentrates on the user's needs as a perfect task light: its articulated arm creates an adjustable reach and height which is held perfectly stable in any position while its articulated head allows for light to be specifically directed where required. A further simple yet effective design detail is the small aperture on the diffuser head which allows a touch of ambient lighting to softly illuminate upwards.
The Tolomeo lamp has achieved iconic design status and can be found on the desks of many architects and designers and in offices and homes around the World. Our favourites from this collection include the Tolomeo LED, Tolomeo Mini LED, and the Tolomeo Micro which is now available in four fun limited edition colours.


Anglepoise + Margaret Howell Type 75 Desk Lamp
A popular choice in our office - ideal for adding a pop of colour to your desk! Anglepoise teamed up with designer Margaret Howell, to bring you the Type 75 Desk Lamp in 4 new colours: Sienna, Yellow Ochre, Saxon Blue and Seagrass; adding a fresh look to an already modernistic and chic lamp. The Seagrass finish has been discontinued but we still have some stock remaining; grab one while you still can.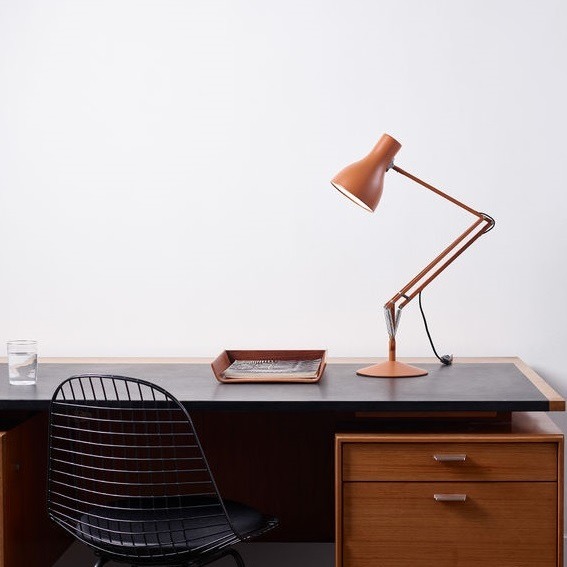 Anglepoise + Margaret Howell Type 75 Desk Lamp in Sienna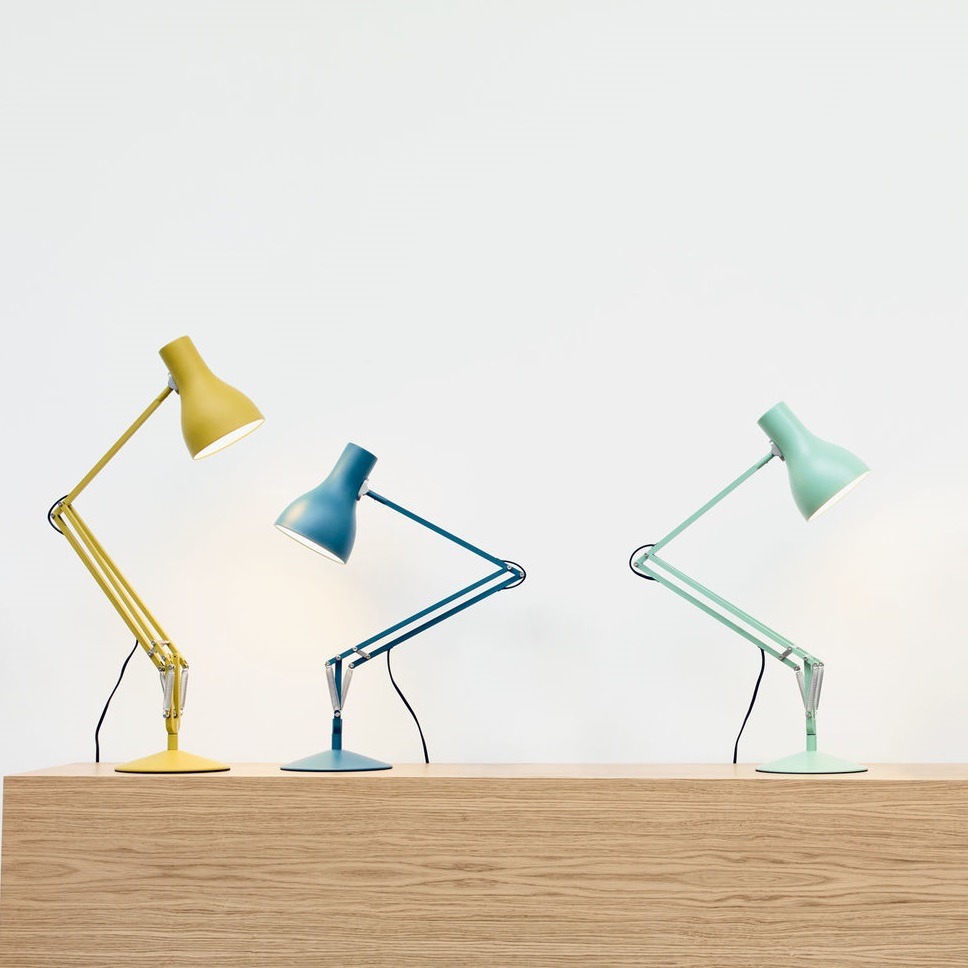 Yellow Ochre, Saxon Blue and Seagrass


Flos Kelvin LED Desk Lamp with 'Green Mode'
Another David Village Lighting firm favourite - a sleek and modern design with touch technology, the Flos Kelvin LED Desk Lamp is now available with two settings: 'Green Mode' and 'Personal Mode'. When in 'Green Mode', the lamp automatically adjusts the light intensity according to the levels of light already in the room; if the room is already bright, the lamp will switch off, then increase its light output as the room darkens. 'Personal Mode' allows the user to dim the light to suit their requirements. To select your preferred mode, simply touch the head of the lamp. Available in white, black, anthracite and chrome.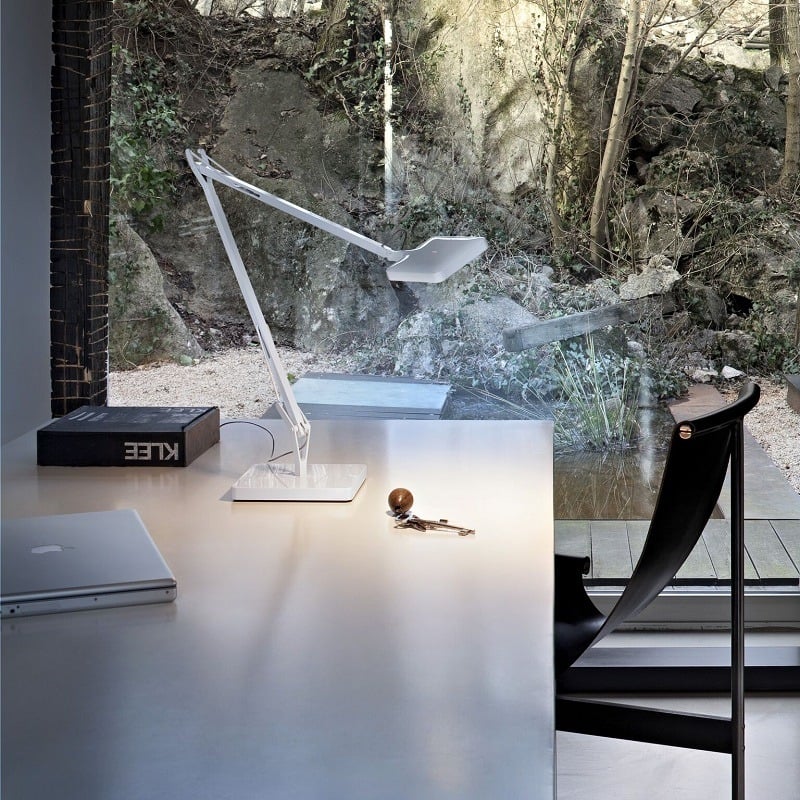 Flos Kelvin LED Desk Lamp with Green Mode


Muuto Leaf Table Lamp
Muuto's Leaf Table Lamp doubles up nicely as a compact desk lamp - a perfect task lamp for drawing, design work or crafts. Its head can be angled to direct light where required and the light can be dimmed using a discrete button on the lamp's head. Available in a choice of 5 colours, this energy efficient LED lamp is ideal for smaller spaces - it also makes a perfect bedside lamp and reading light.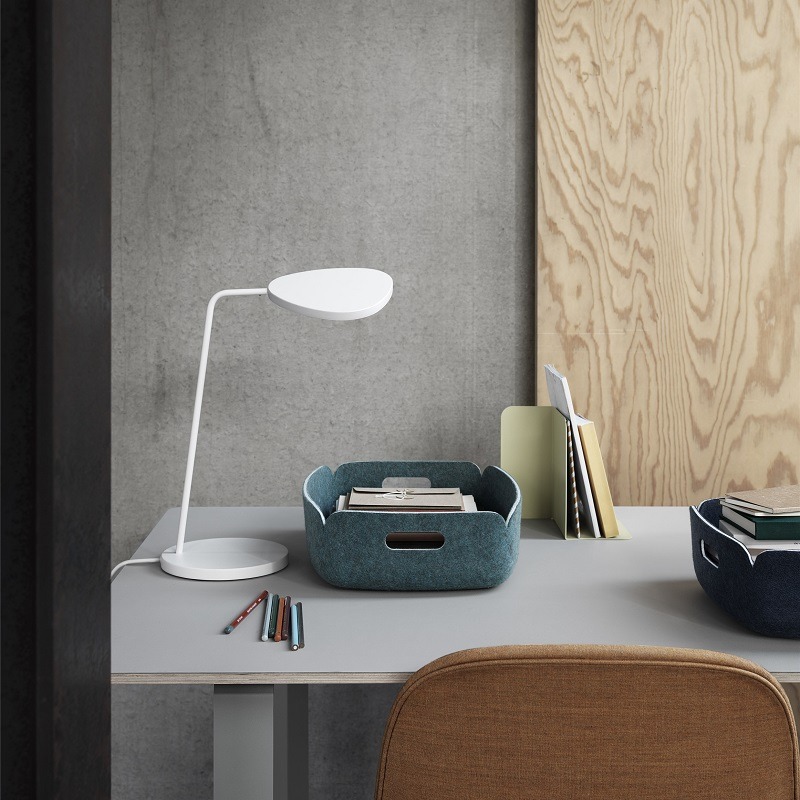 Muuto Leaf Table Lamp in white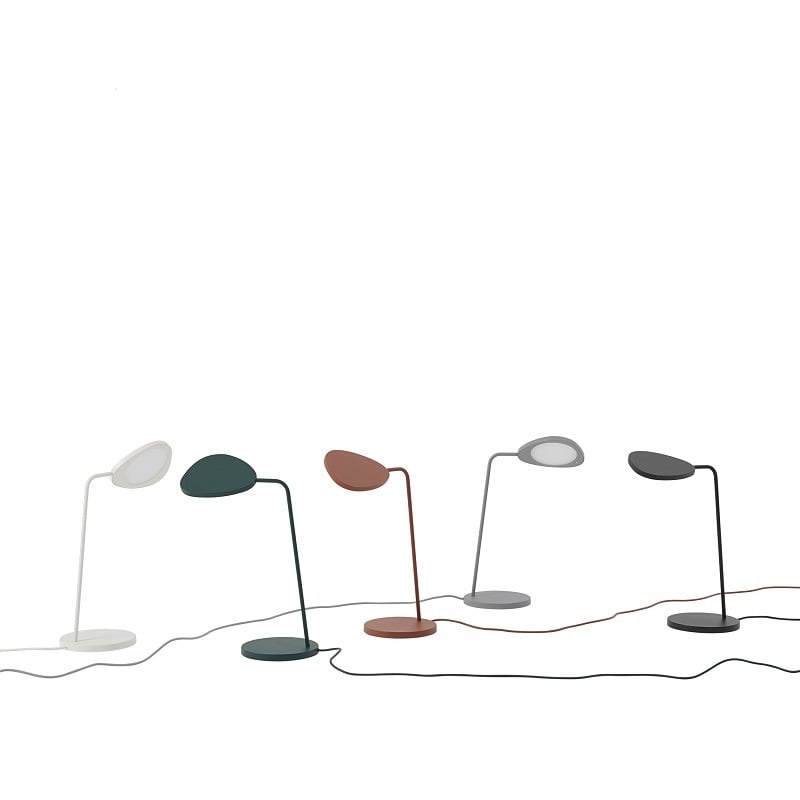 Muuto Leaf Table Lamp in white, dark green, copper brown, grey and black


Anglepoise 90 Mini Mini
Don't always work in the same space at home? This lightweight and compact LED desk lamp can be easily moved around the home. Anglepoise's 90 Mini Mini desk lamp can be angled and poised just like any original Anglepoise lamp but with the additional feature of being able to rotate 360° on its base. Our favourite thing about this desk lamp? 90 Mini Mini is USB chargeable so can be plugged into your laptop if a plug socket is unavailable and its integrated LED light source is dimmable via a button on the top of the lamp's head.

David Village Lighting