Tom Dixon: The bestsellers of 2018/19



Formed in 2002, the talented and untrained designer Tom Dixon created a brand under his own name to research and develop his industrial lighting & furniture designs. Some of Tom Dixon's bestselling items are his earlier and most iconic pieces.
The Beat light collection was released in 2006 and has been a firm favourite amongst interior designers, architects and enthusiasts ever since.

"I was involved in an initiative in Jaipur to create alternative possibilities for the rapidly vanishing craftsmen and their skills, and the Beat Light was born from that project" - Tom Dixon. Created and inspired by the traditional brass work of the Northern Indian craftsman of Moradabad, Tom Dixon introduced these skills into his own collection. The Beat lights feature elements such as spun, braised and beaten brass, all formed by hand to make each pendant unique.
Available in four shapes: stout, tall, fat and wide, as well as four colourways.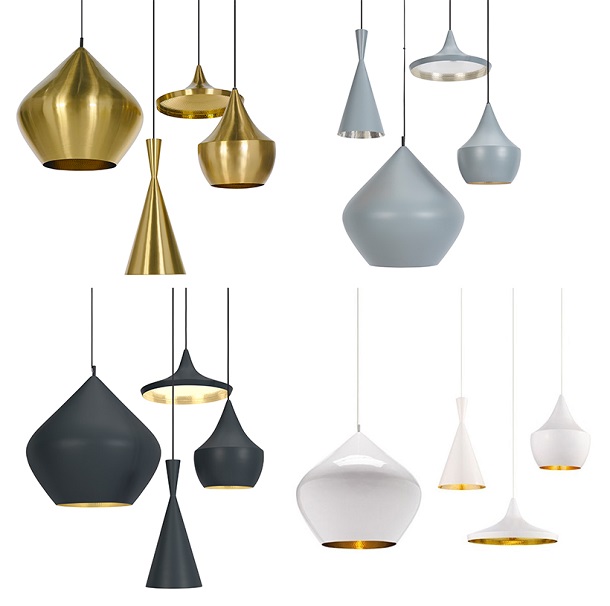 The Variety in size and colour makes for a dynamic and personal display of Beat lights, ideal in a linear formation over a dining table, or as a cluster over a kitchen island.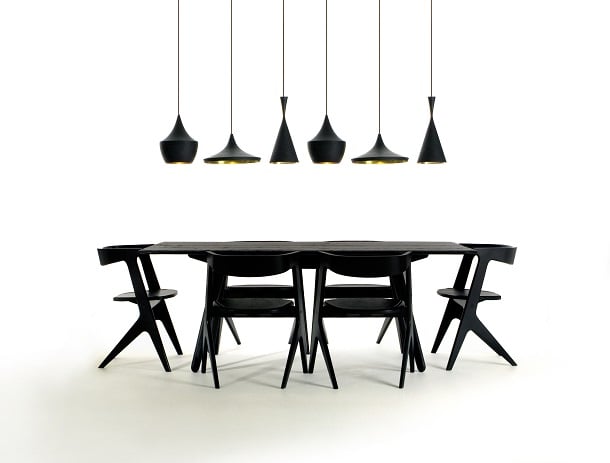 The Beat family has grown over the years due to its huge popularity, expanding to table, wall and floor lamps.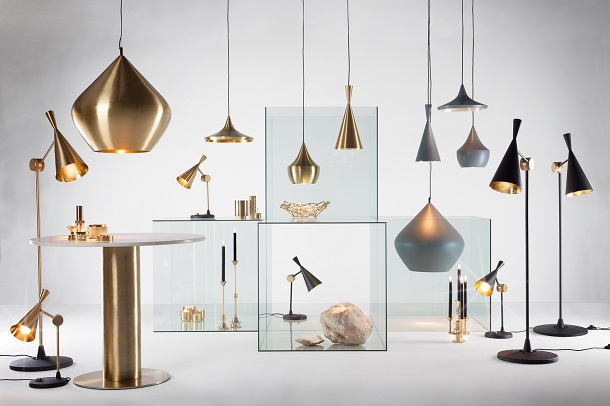 Making technological advancements into vacuum metallisation creates new possibilities, giving life to Tom Dixon's vastly popular Melt pendant.
In 2015, Milan's Salone del Mobile exhibition saw an exciting array of new and experimental lighting designs, Melt was the star! During the exhibition Tom Dixon even performed with his band under a glowing canopy of Melt pendants.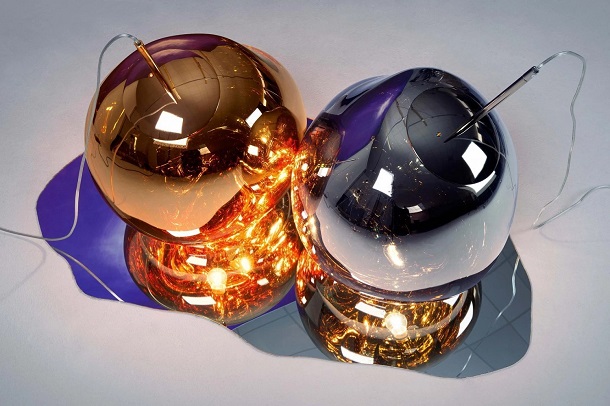 Melt resembles two pendants by Tom Dixon (Mirror ball & Copper round) which have been melted to produce this new unique design. The Melt pendants take on a warped effect in the vacuum process, a key feature being the opaque metal finish when not illuminated, then glowing transparency when lit.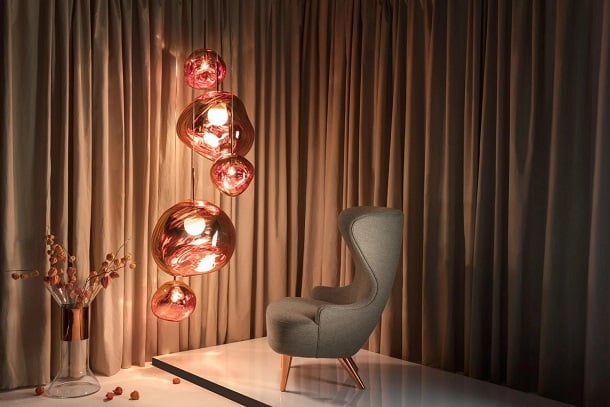 Tom Dixon's Melt light makes the perfect cluster feature due to its irregular shape, staggering the small and large size at varied heights has a very engaging effect.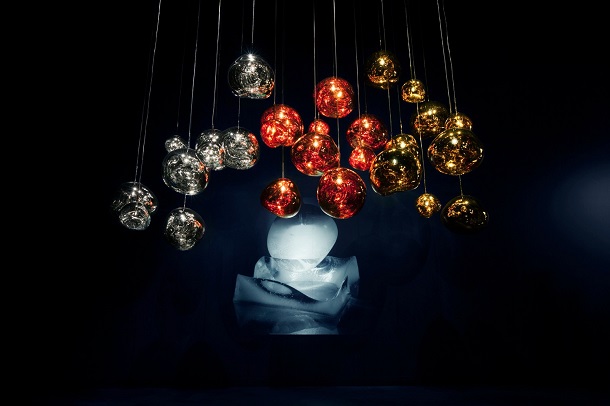 As we settle into 2019, we look forward to seeing the ever-changing trends and up-coming inventions from the creative mind of Tom Dixon. Shop Tom Dixon's best selling lighting and keep an eye out for more exciting releases on the David Village Lighting website.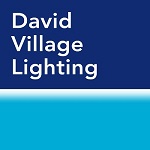 Visit us on our social sites to keep up to date on new products and what's on trend! You can find us on Facebook, Twitter, Instagram and Pinterest.