Now available at David Village Lighting – the newly released AI chair by Kartell. Through a collaboration with their long-time designer and icon Philippe Starck and the renowned software and engineering company Autodesk, Kartell have officially launched their newest venture this week in their flagship store in Cologne: the first chair ever to be made by artificial intelligence.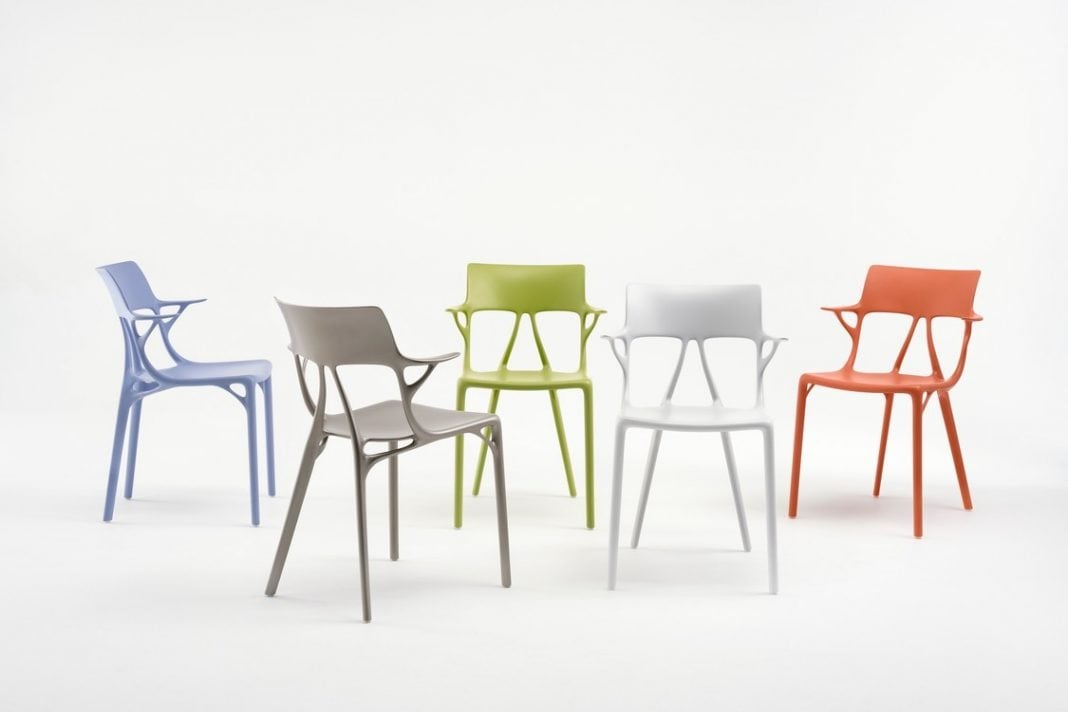 Groundbreaking and innovative, the AI chair shows a new shift in design by combining the latest technology with an established designer. Speaking at the launch of the AI chair, Philippe Starck talked of how the project first came about. Starck wanted to "make a new way" with his next product; he wanted to move away from his chair designs that are inevitably inspired by the same memories and ideas and wanted to find a new approach that will rejuvenate his process and the design world.
In this new age of technology, Starck's vision could be fulfilled at Autodesk, as they provided their artificial intelligence which is capable of designing a chair. The AI chair was then developed and designed solely by the intelligence system after Philippe Starck asked it questions and set it instructions to make the chair that he envisioned—a chair that can support the body with minimum energy and materials.
Developing a remarkable chair that is comfortable, sustainable and aesthetically pleasing, Philippe Starck together with the artificial intelligence system have managed to produce a chair that pushes the envelope and is completely functional and versatile.
Kartell Loves the Planet
Not only is the Kartell AI chair the first to be completely made by artificial intelligence, but it is also the first to be made from 100% recycled material – another reason why we're already a huge fan of this chair. Made only possible by the current advances in technology, the AI chair is made from recycled thermoplastic technopolymer, proving that furniture can now be long-lasting and environmentally friendly.
In line with the company's manifesto, Kartell Loves the Planet, the AI chair is the newest addition to their sustainable furniture that puts the planet and Kartell's customers at the top of their priority list. Using the method of injection moulding, which Kartell have used for decades, the AI chair is made with minimal waste and production whilst contributing to the ecological cycle by using recycled materials.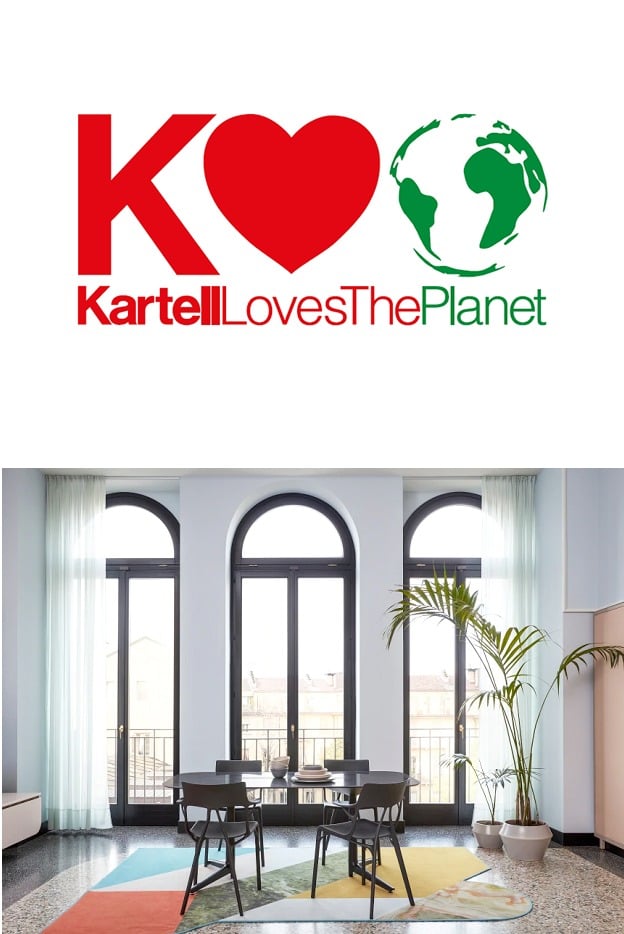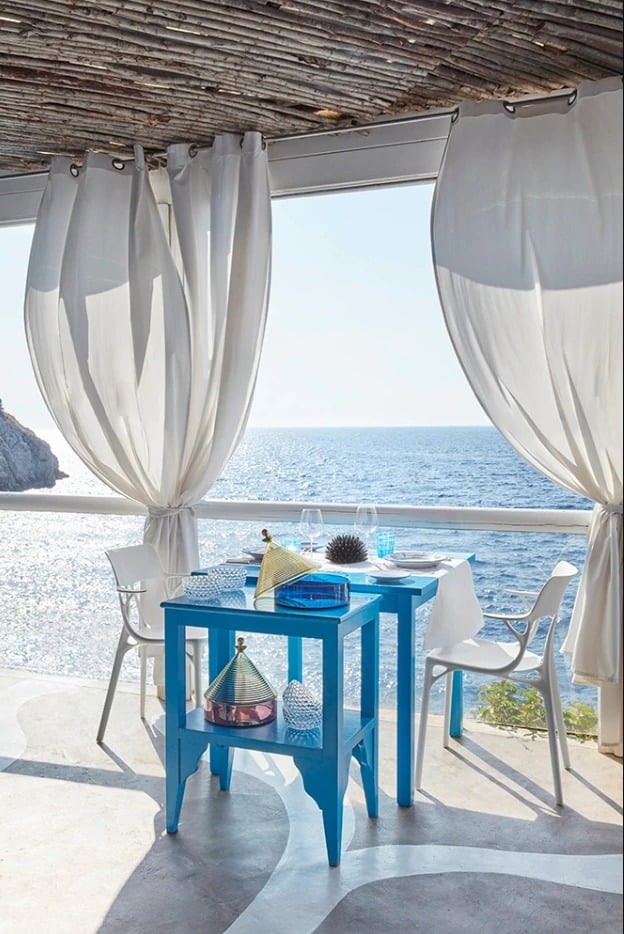 Innovation
If there is one thing that is apparent from the release of the AI chair, it is the importance of collaboration between designer and technology has in the advancement of furniture design. With the artistic conception and knowledge of Philippe Starck, the possibilities available through artificial intelligence provided by Autodesk and the resources and ethos of Kartell, a chair that is environmentally friendly, structurally sound, comfortable and visually stunning has managed to be produced.
Kartell are paving a new way in manufacturing and the AI chair is truly an instant icon, proving to be a chair for the new generation.