Here at David Village we don't only specialise in lighting, we love furniture and accessorise too! So we introduce to you the new Muuto Framed Mirror collection designed by Anderssen & Voll.
The Framed collection is a series of mirrors with coloured glass in two sizes and three colour options; Taupe, Rose and Grey. The coloured glass challenges the way a classic mirror is placed within an interior and adds dimension to the room. The mirrors can be hung on their own or in group, creating an art-like installation on a wall.
The mirror's formation begins when a steel plate is worked through three rounds to create the desired shape, the surface is then powder lacquered using a highly durable lacquer. Lastly the mirror glass is gently placed creating the little gap between the mirror's frame and the glass.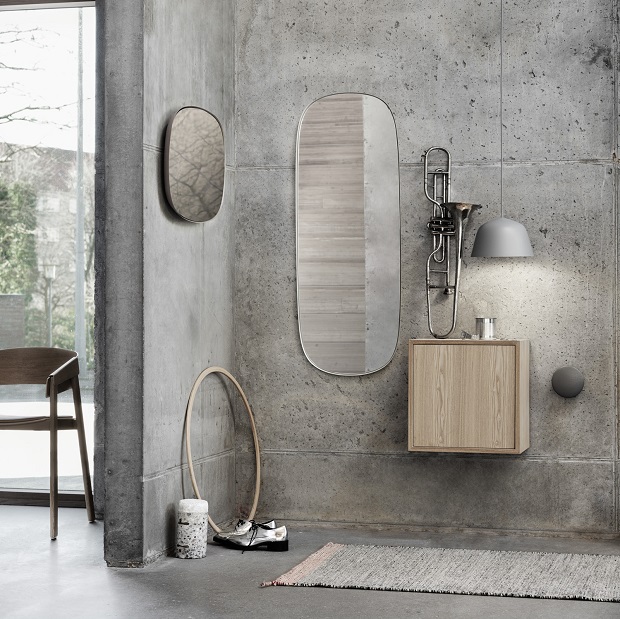 The designers of the Framed Mirror series, Anderssen & Voll expressed "We wanted to create a mirror that was more than merely a reflective surface. FRAMED is a new perspective to the classic framed mirror; it is a decorative design piece that leads your thoughts to installation art. It adds not only the functionality of a mirror to your home, but with its depth, organic shape and tone-in-tone colour, it is almost perceived as an art object on the wall. The FRAMED mirror can hang beautifully on your walls alone or combined with other sizes and colours." 
To view the Framed Mirror collection click here!
Visit us on our social sites to keep up to date on new products and what's on trend! You can find us on Facebook, Twitter, Instagram, Pinterest and now Polyvore!