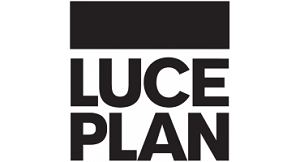 Product Focus – Luceplan Hope
Released in 2009 the Luceplan Hope is a collection designed by Fancisco Gomez Paz and Paolo Rizzatto. The collection includes a ceiling, suspension, floor and wall version each with an incredibly light and easy to assemble structure.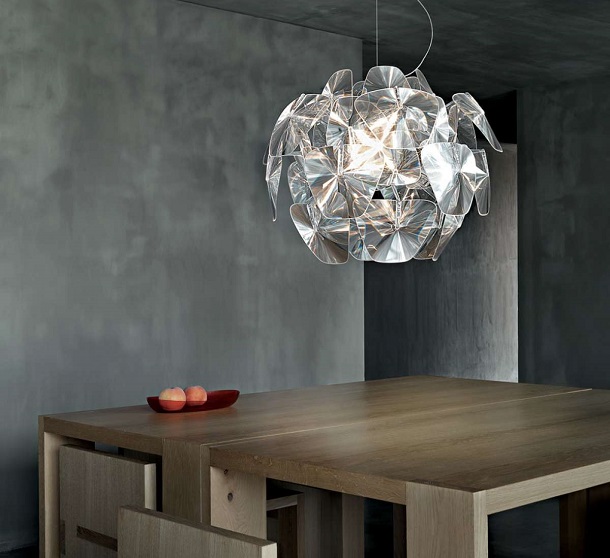 The structure is polished stainless steel with transparent polocarbonate arms and thin polycarbonate Fresnel lenses which multiply the light, creating a pleasant, sparkling atmosphere.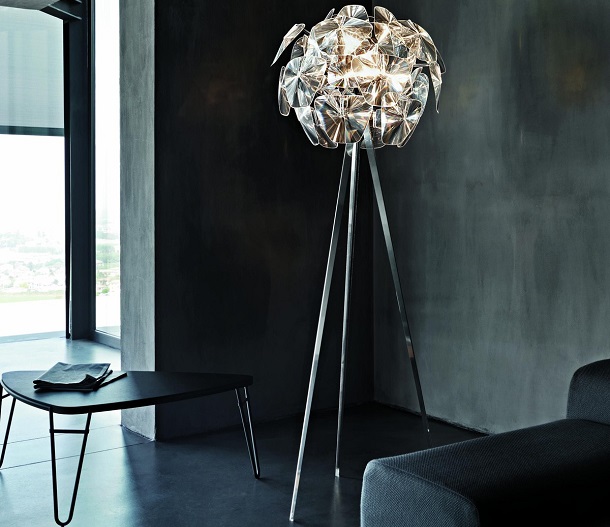 The Suspension is a reinterpretation of a traditional chandelier with sophisticated modern technologies and contemporary materials. The other designs in the collection also have the same contemporary feel with the same reflective flat Fresnel lenses, a result of a brilliant design and manufacturing process.
Click here to view the Luceplan Hope collection!
Visit us on our social sites to keep up to date on new products and what's on trend! You can find us on Facebook, Twitter, Instagram, Pinterest and now Polyvore!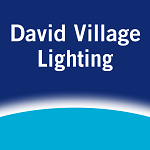 The Hope pendant is one of Luceplan's most popular and recognisable designs. A series of thin polycarbonate Fresnel lenses multiply the light from the light source, recreating a pleasant, glittery and party-like atmosphere, sprinkled with thousands of shards of light like the diamond which inspired the name: Hope. The Hope pendant's elegant yet unobtrusive design makes it ideal for use in both domestic and commercial spaces.