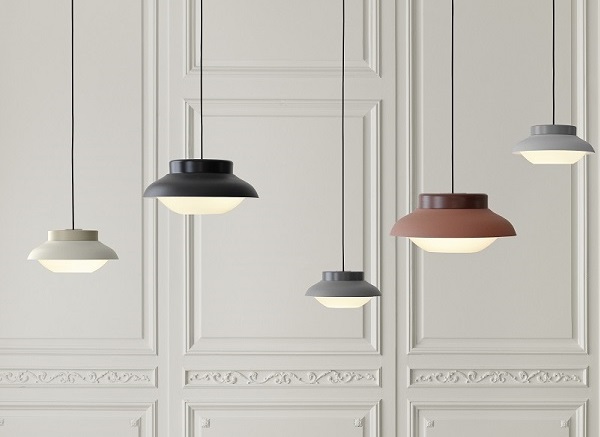 The highly anticipated new design by Sebastian Herkner for Danish interior company Gubi, is now available! This pendant light was first showcased at the IMM Cologne 2015 in January, and then featured at such events as Clerkenwell Design Week in May which created further interest.
The Collar suspension light is the first collaborative product between Gubi and the celebrated German designer. The Collar lamp comprises of two sizes of suspension light, formed from mouth blown glass and a steel 'collar' as a reflector. This already iconic design was created using traditional techniques which gives each fitting a unique look, its distinctive appearance has strong character. Five neutral colours: black, grey, taube, terracotta and sand allows for a personal/playful style to be created by mixing sizes and colours. Hanging them as a single pendant can add a statement feature with their interesting design to draw attention.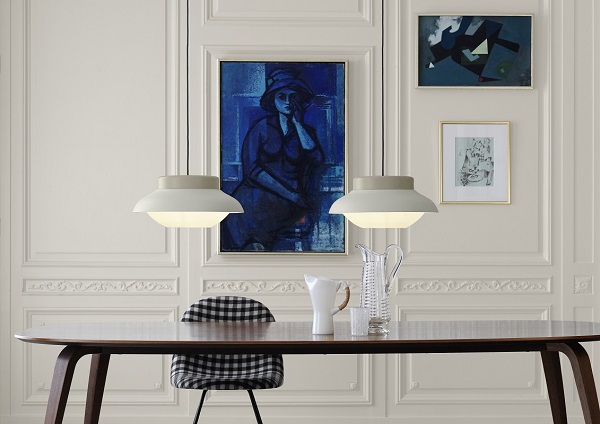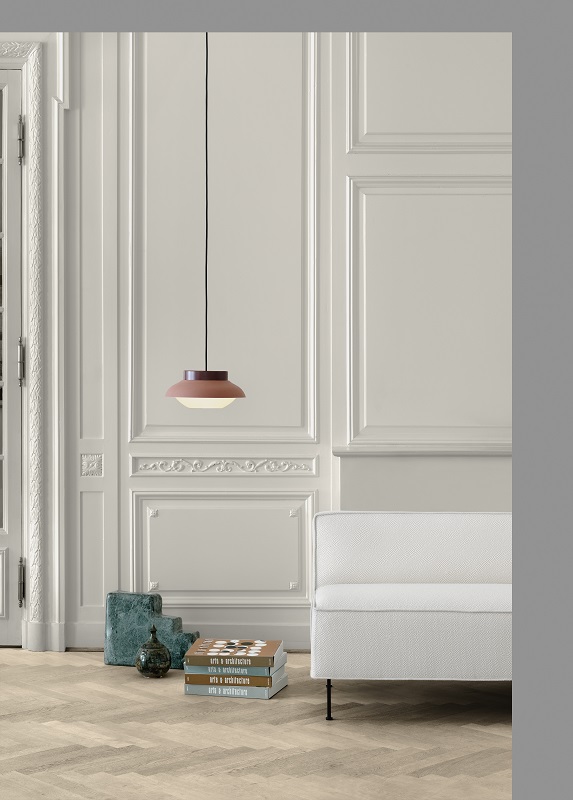 Visit us on our social sites to keep up to date on new products and what's on trend! You can find us on Facebook, Twitter, Instagram, Pinterest and now Polyvore!