New in from Kartell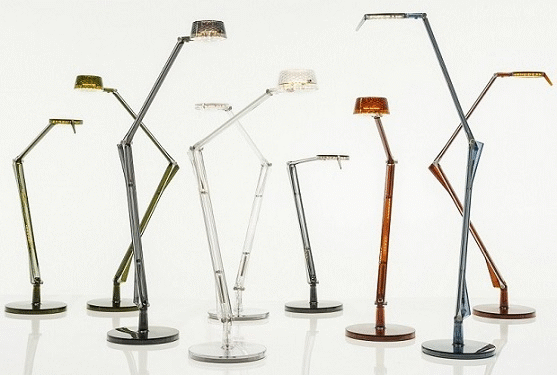 Aledin Table
The new Aledin Table lamp by Kartell is available in two different styles, Tec and Dec with the distinct difference the diffuser shape. The Aledin Tec has a flat head which gives out an adjustable direct light thanks to the movement of the diffuser head, perfect for the office. The Aledin Dec is a more decorative shape with a cone shape diffuser. The light which Dec gives out is wider and more atmospheric, perfect for the home. The two polycarbonate arms create the structure and are available in a range of fun colours.
Click here to view the Aledin collection!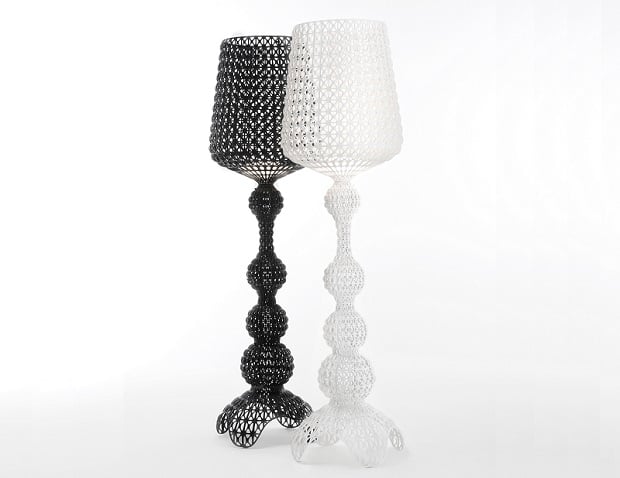 Kabuki Outdoor Floor
The new Kartell Kabuki outdoor floor is IP44 rated, perfect for those long summer nights out in the garden. The floor lamp is made using sophisticated injection technology making it possible to create a woven structure with a unique perforated surface to diffuse the light out. The Kabuki outdoor floor is available in transparent, white or black.
Click here to view the Kabuki Outdoor Floor!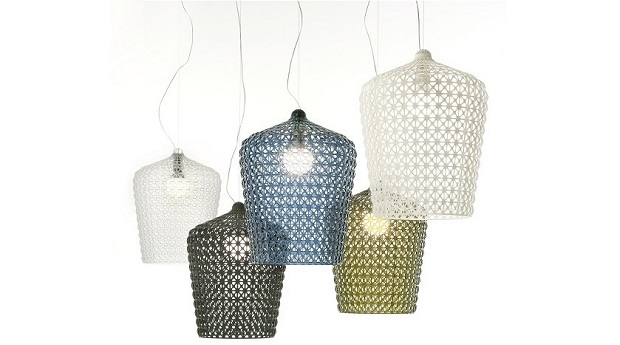 Kabuki Suspension
Similar to the rest of its Kabuki family the suspension is a beautiful lamp which is injected moulded. The suspension allows for a diffused glow to pass through and create a friendly atmosphere. The Kabuki suspension is available in white, black, transparent, green and light blue.
Click here to view the Kabuki Suspension!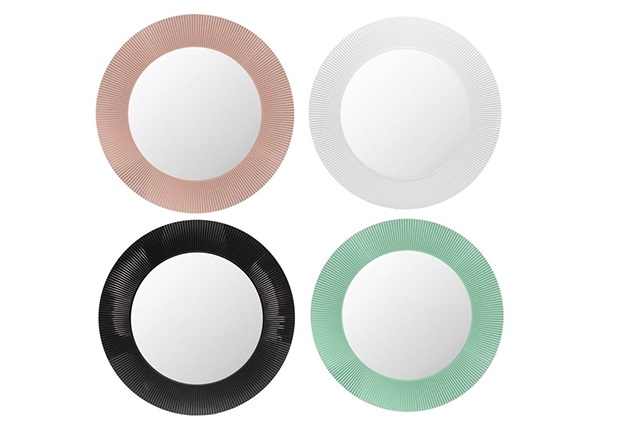 All Saints Mirror
The All Saints mirror is available as either a standard mirror or with an integrated LED light and available in white, black, nude pink or aquamarine green with a unique pleated effect. The design is extremely versatile and is suitable for use in a contemporary and minimalist, or eccentric and anticonformist space.
Click here to view the All Saints Mirror!
Click here to view the whole Kartell collection!
Visit us on our social sites to keep up to date on new products and what's on trend! You can find us on Facebook, Twitter, Instagram, Pinterest and now Polyvore!