19 December 2018
David Village Lighting: Spotlighting Original BTC's bestselling collections.
When you create a popular design, the natural step would be to design a collection to suit every need, from table lamp to pendant. And there is no company that formulates better collections than Original BTC. Collections are ideal for aiding the search in finding the perfect piece for your modern space. Here at David Village Lighting, we have decided to take a look at Original BTC's best selling collections. All designs are available in various sizes, style and colours, so there really is something for everyone.
The Fin collection showcases an eye-catching design, adding a warm enhancing glow to any interior space

.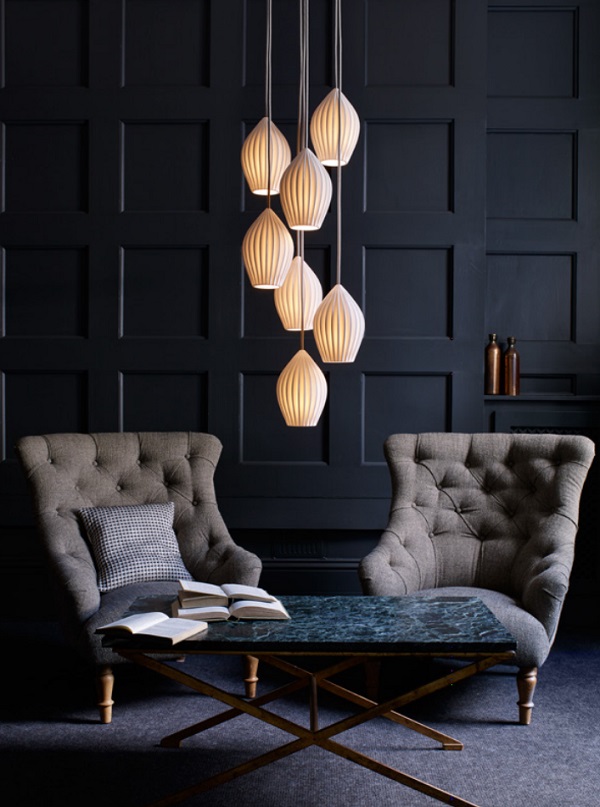 Made using bone china, the Fin collection holds equal elegance, combining a traditional design with a modern twist, creating a beautifully organic form that produces a stunning effect when lit. Due to it's popularity and timeless design, the Fin has grown to a collection with over 10 different styles and varieties. And it's clear to see why!
The Hatton is an entirely graceful collection using geometric shape in order to create a highly unique effect, even when not lit.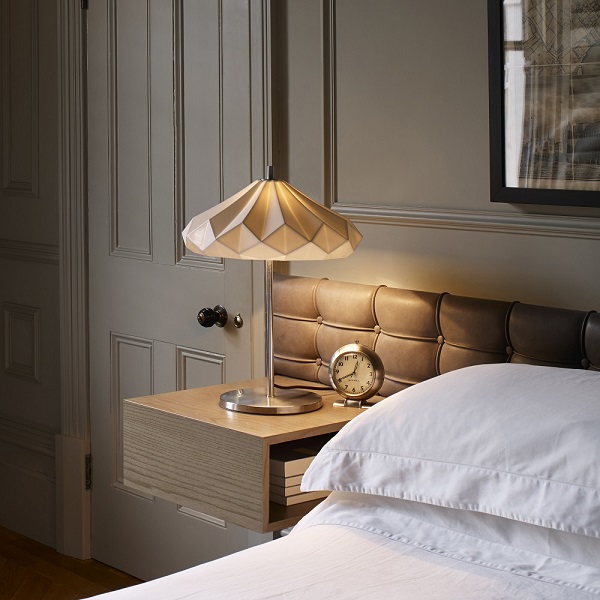 Using highly skilled and labour intensive processes, the Hatton collection transforms bone china into a multifaceted, gem-like form. Lovingly crafted, this collection has expanded to over 10 varieties and style, still maintaining it iconic look. When lit, the Hatton collection provides a warm, ambient glow and when switched off, the light has an angular sculptural beauty to it, making it a key feature to any room.
The Hector dome is a classic, sophisticated collection that has expanded its design, highlighting its undoubted popularity.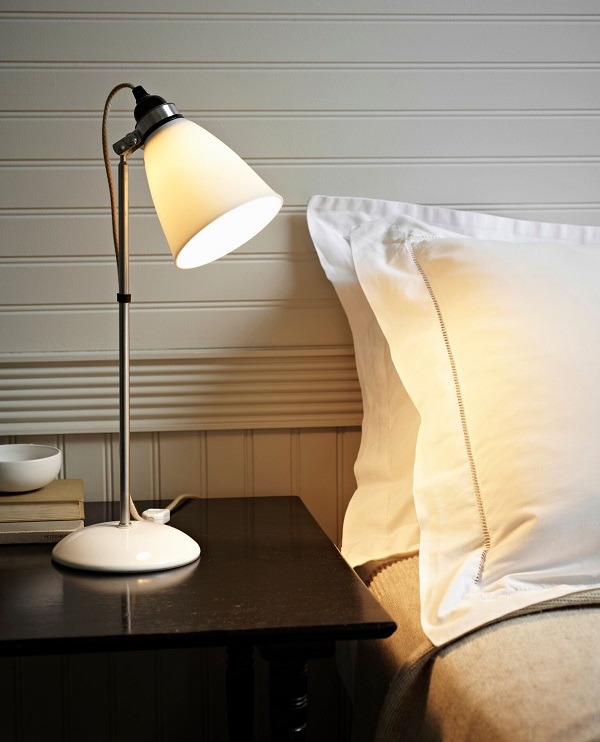 Transfiguring an iconic and influential British design, the Hector Dome marries style and function. Due to its shade material, the light is modified to create a warm, ambient glow. With 4 varieties available include table and wall lights and a complimentary collection called Hector Pleat putting a further twist on this design, the Hector is one that is here to stay!
Subscribe to our monthly newsletter or follow us on social media - for a daily dose of noteworthy design.
David Village Lighting Pinterest: @davidvillage
David Village Lighting Twitter: @DVlighting
David Village Lighting Instagram: @davidvillagelighting
David Village Lighting Facebook: @davidvillagelighting
| | |
| --- | --- |
| Tags: | Collections, Fin, Hatton, Interior design, Lighting, Original BTC, Popular design, Premium Lighting, Style, The Fin, The Hatton |
15 June 2018


Quality, tradition and innovation, like Panzeri we at David Village Lighting share these same core values and boast a wealth of experience. We are dedicated to finding the most suitable lighting solutions for our customers, tailored to their needs, style and budget for almost anywhere in the world.
Panzeri dedicates a lot of attention to the finer details, resulting in high quality products formed from raw materials and traditional processes.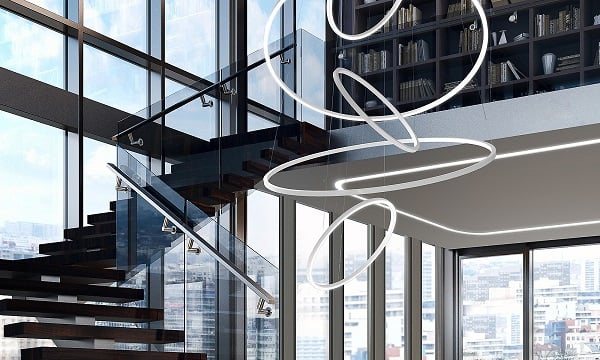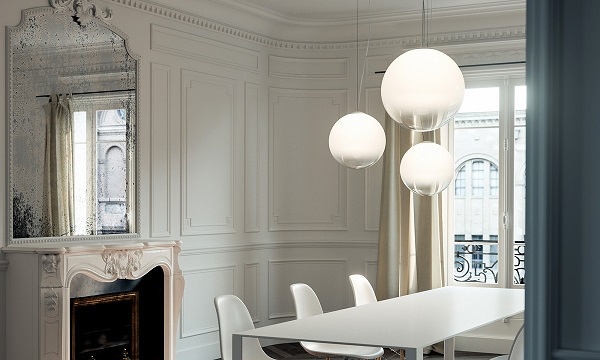 Panzeri is named after the founder, Carlo Panzeri who started out in the lighting sector in 1945 by opening a mechanical workshop. From there the company began designing and manufacturing quality lighting components for other brands, then later on complete lighting fixtures under their name Panzeri Carlo srl.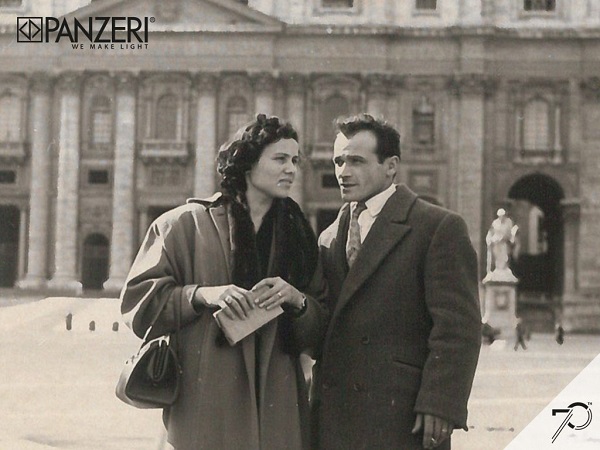 In 2011 after many years of developing their techniques and sourcing quality materials, Panzeri created a focused department dedicated to LED technology.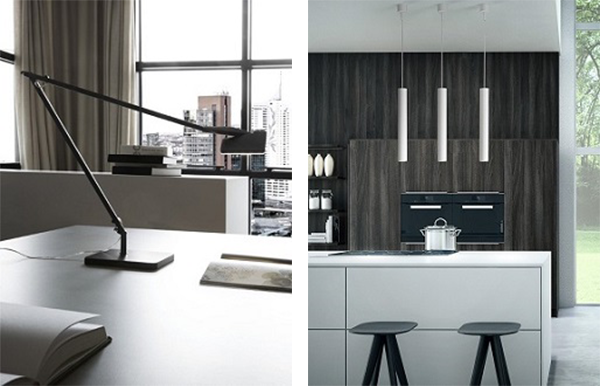 Now, Panzeri celebrates their 70th anniversary and boast a wide variety of stunning contemporary lighting, popular with interior designers, architects and homeowners. We welcome Panzeri to our collection of reputable lighting and furniture brands, we think our customers will fall in love with the Italian craftsmanship and unique designs.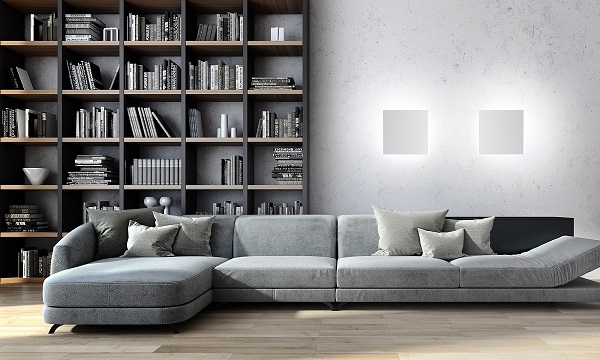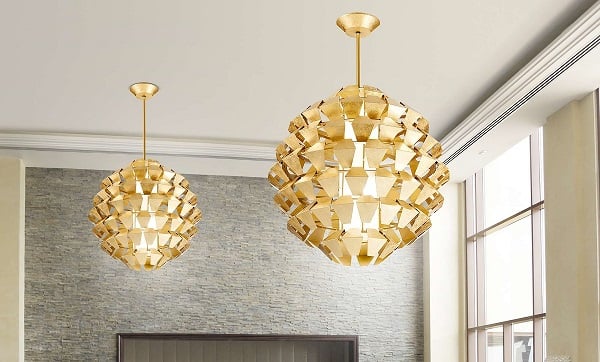 Browse Panzeri's best selling collections…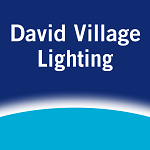 Visit us on our social sites to keep up to date on new products and what's on trend! You can find us on Facebook, Twitter, Instagram, Pinterest and now Polyvore!

22 September 2017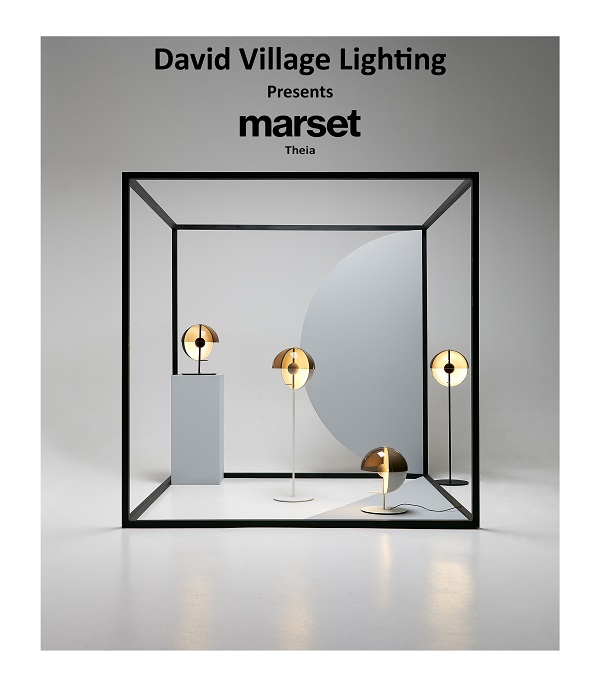 Click here to view the Marset range!
Visit us on our social sites to keep up to date on new products and what's on trend! You can find us on Facebook, Twitter, Instagram, Pinterest and now Polyvore!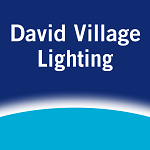 27 September 2016
How to: Scandinavian Chic with Muuto
A trend that has taken the interior design scene by storm: Scandinavian living. Minimal designs, uncomplicated aesthetics and completely functional, there is no wonder why the world has fallen in love with the ways of the far north.
One brand offering the complete Nordic lifestyle is Muuto, comprising of lighting, furniture and accessories. Here is how to incorporate Scandinavian chic into your own home:
Create a cosy corner.
Soft fabrics, comfy pillows, side tables and functional lighting. These components make up the ideal space to recharge your batteries and indulge in a moment to one's self.
Social dining.
A large part of the Scandinavian lifestyle is to live socially, whether that is sharing a meal or memories over drinks. Open spaces for kitchen and dining areas are popular to allow everyone to partake in the experience. Generous tables, plentiful chairs and dining accessories all help to make each gathering a social event to remember.
Personalised storage.
Unique storage systems designed by you, to fit your own requirements and tailored to your needs. Personalised storage helps tidy your space stylishly, displaying items that express your personality and add interest to your home. Muuto provide alternatives to standard storage solutions, giving homeowners and interior designers the chance to create a display worthy of being the main feature.
Check out Muuto for the ultimate selection in Scandinavian living.
Visit us on our social sites to keep up to date on new products and what's on trend! You can find us on Facebook, Twitter, Instagram, Pinterest and now Polyvore!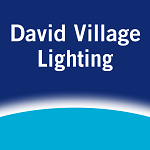 Three Iconic Pendants by Moooi
24 March 2016
Nobody quite does statement lighting like Moooi. Known for their truly unique and creative designs, Moooi have a wide range of exuberant and contemporary lighting to bring huge impact to your space. Pendant lights such as Raimond or Random have the ability to completely transform the feel and style of an interior design.
Raimond collection:
This best selling collection comprises of three sizes and a newly released floor lamp. Raimond is sure to dazzle with a minimum of 92 LED lights to create a stunning twinkling effect. Intricate spheres create a contemporary yet geometric design, its warm white lighting creates a mood setting ambience. For this reason the Raimond works brilliantly in the home as a statement piece, or as a cluster in a commercial installation.
Random Collection:
Available in three sizes, the Moooi Random is sure to suit a multitude of interiors styles and spaces. Random gets its name from the process of which it's made, resin drained yarn 'randomly' coiled around an inflatable mould. This creates a very unique 3D fabric which is partially transparent. The Random is a lighter way to add impact to a space without it being overbearing. Its simplistic appearance never fails to impress as a highlight to an interior design.
Heracleum:
This intricate and highly decorative light comes in two sizes, also in a ring formation and a new endless installation. Designed by Bertjan Pot and inspired by beautiful flower clusters of the Heracleum plant. The leafy shapes of the LED light source stem from a central main branch; this creates a technical yet natural appearance. The organic form of the Heracleum range adds a dazzling presence to living or dinning areas.
Browse the comeplete Moooi collection online now...
Visit us on our social sites to keep up to date on new products and what's on trend! You can find us on Facebook, Twitter, Instagram, Pinterest and now Polyvore!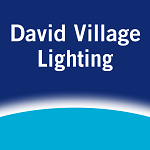 Bronze addition from Axo!
13 April 2015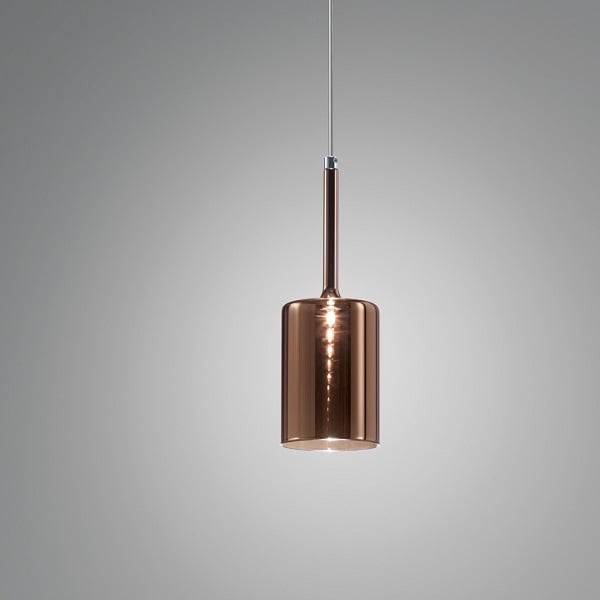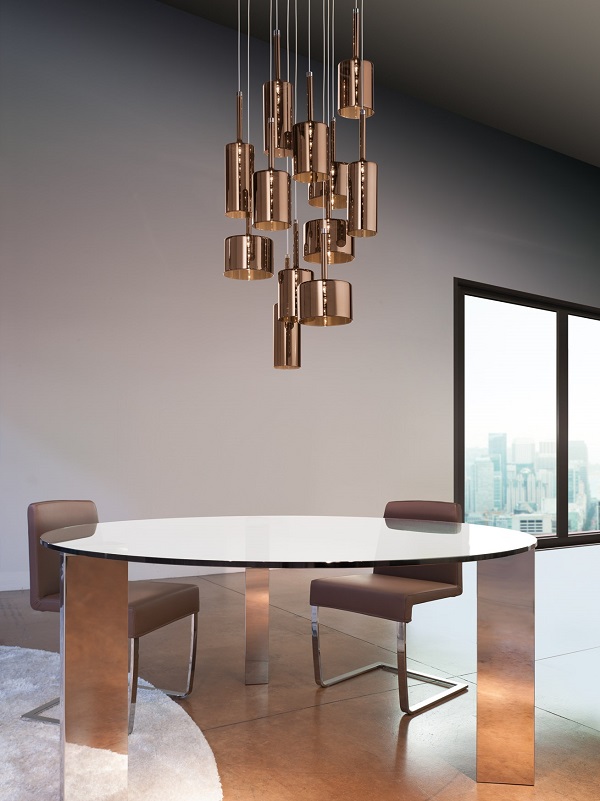 The new additions to the Axo Spillray collection are the bronze effect glass in single and cluster pendants. With the metallic theme being increasingly influential, Axo has made this stunning addition to the ever popular Spillray family. The elegant bronze glass is available only in their pendants, from single drop to the 12 cluster installation. The single drop pendants are suitable for residential and commercial spaces, they can be subtle in their minimal appearance and thin suspension cable yet elegant with their eye catching new bronze exterior. The clusters come in sets of 3, 6, 10 and 12 which work perfectly in large spaces or above furniture such as tables, this makes the collection versatile to what environments suit it. The cluster pendants have quite a unique look to them because of the different sized shades used, also the varying drop lengths to create a bold lighting installation.
Visit us on our social sites to keep up to date on the Euroluce exhibition and what's on trend! You can find us on Facebook, Twitter, Instagram, Pinterest and now Polyvore!