12 April 2018


We know it can be hard to add colour into your interior but we have three easy ways to add the Pantone colour of the year, Ultra Violet, into your home. During our three decades of trading a brand that we have always loved for their use of colour is Kartell. Below we show you some of our favourite ultra violet pieces from the Italian brand.
Furniture
An easy way to add a pop of colour to your interior is with furniture. Chairs are a great way to set the tone of a room. The Kartell La Marie chair is a versatile piece suiting dinning areas, dressing rooms and home or office desks.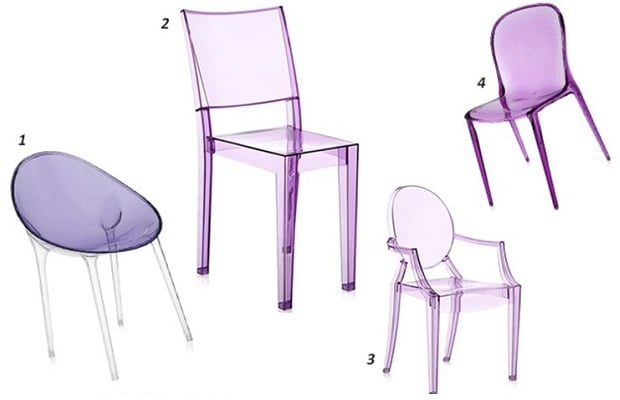 1. Mr impossible 2. La Marie 3. Lou Lou Ghost 4. Thalya
Lighting
Another great way to add Violet into your interior is through the lighting and in particular by using a focus pendant. Using a coloured pendant in a room brightens the space and instantly makes the room feel more inviting. The Kartell Bloom suspension in lavender is perfect for adding a colourful hue to any room and also adds a little sparkle.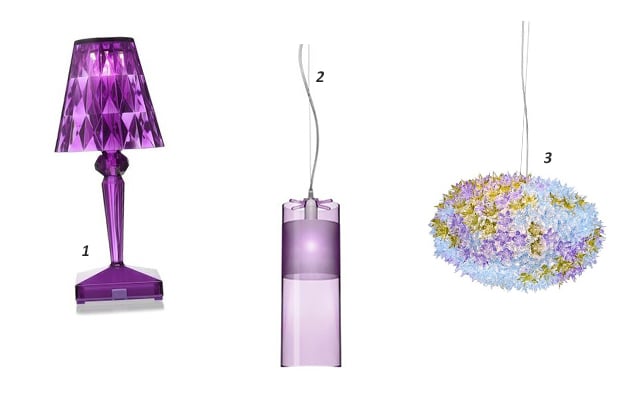 Accessories
Last but not least are accessories, a quick and easy way to instantly brighten up your space. The Kartell François Ghost mirror is great for any room where just a little colour is needed, making a simple accessory a statement piece.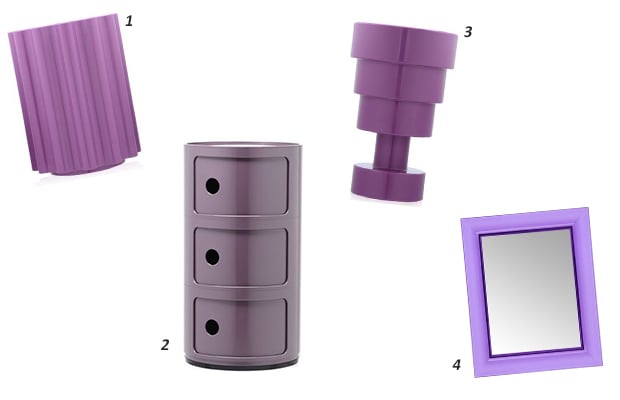 1. Sottsass Colonna 2. Componibili 3. Sottsass Calice 4. François Ghost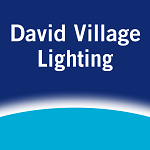 Visit us on our social sites to keep up to date on new products and what's on trend! You can find us on Facebook, Twitter, Instagram, Pinterest and now Polyvore!

12 January 2018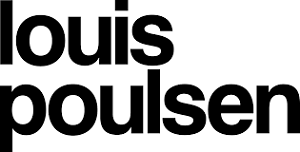 The latest releases from Louis Poulsen
PH5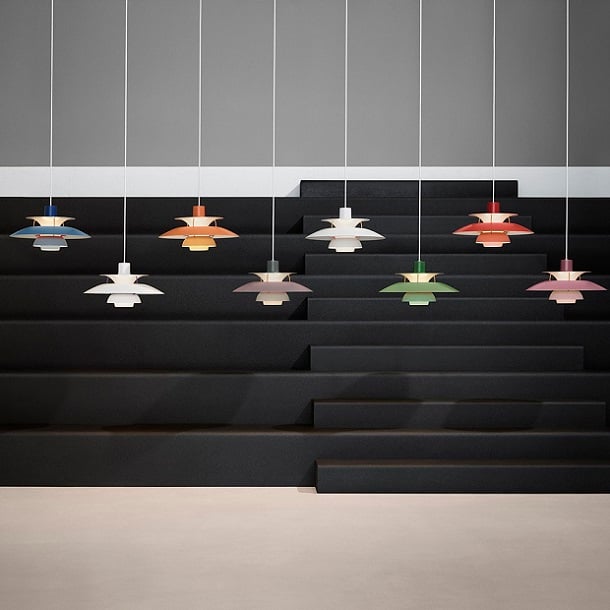 To celebrate the PH5 pendant's sixtieth anniversary Louis Poulsen are releasing it in eight new finishes.
The PH5 was designed in 1958 by Poul Henningsen and six decades later still remains the best selling design in Louis Poulsen's portfolio.
Poul Henningsen designed the PH5 as a follow-up to his celebrated three-shade system, which was launched in 1926 and put Louis Poulsen on the map as the leading manufacturer of innovative lighting. Henningsen's original design had been inspired by his mother's wish for more flattering, softer light.
The new finishes include; Classic White, Modern White, and six vibrant new colour combinations: Hues of Orange, Hues of Rose, Hues of Red, Hues of Green, Hues of Blue and Hues of Grey.
The different hues on each lamp's five iconic shades create a dynamic gradient effect, enhancing the pendants' visual impact.
"Every interior – whether classic or modern – can benefit from the exceptional lighting and aesthetic qualities of Poul Henningsen's most popular design. We wanted to celebrate the six-decade legacy by expanding the PH 5 family to complement any space, and open it up for new, modern and personal expression. The lamps can be subtly incorporated with existing décor – or bring a bold pop of colour. We look forward to seeing how people interpret the new options to create their ideal ambience."
Rasmus Markholt - Idea & Design Director at Louis Poulsen.
Click here to view the new PH5!
Cirque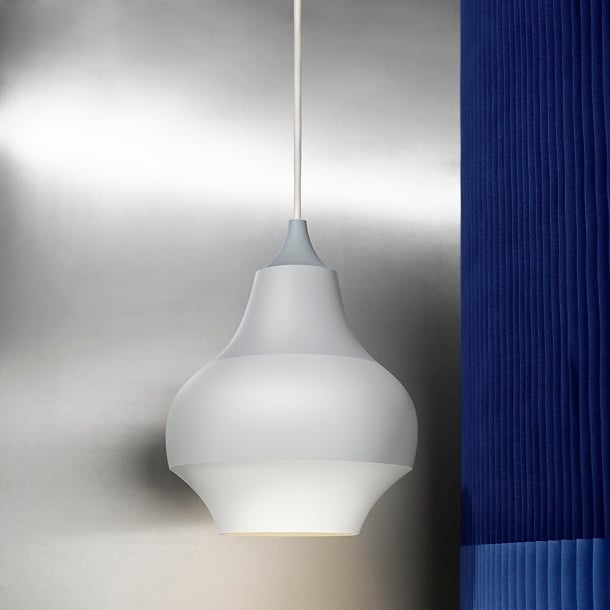 The original Cirque pendant was introduced in 2016 by designer Clara von Zweigbergk. The original pendant features three bold colour combinations in three sizes. Now the Swedish designer has explored a new territory of hues releasing the Cirque in a Scandinavian palette of soft grey tones. 
Cirque provides beautiful, soft and atmospheric lighting. Its unique form and matt white interior ensures direct, downwards light.
This style of light, paired with the sense that the pendant could be spinning mid-air, alludes to von Zweigbergk's original theme park inspiration.
While its matt painted finish creates a soft look and feel, the pendant is in fact made of aluminium. Sturdy and easy to maintain, the design is ideal for kitchens (particularly above tables, bars or islands), children's bedrooms, entryways, and living and dining areas. The pendant can be hung individually or suspended in rows or clusters.
"In the grey version, the pendant becomes more about the shape."
Clara von Zweigbergk
"While the grey tones give Cirque a subtler expression, the visual impact of the sculptural form is enhanced, highlighting each contour. The simple Scandinavian aesthetic also gives it a different kind of presence: both more introspective and very inviting."
Rasmus Markholt, Idea & Design Director at Louis Poulsen
Click here to view the Cirque!
Tolbod 120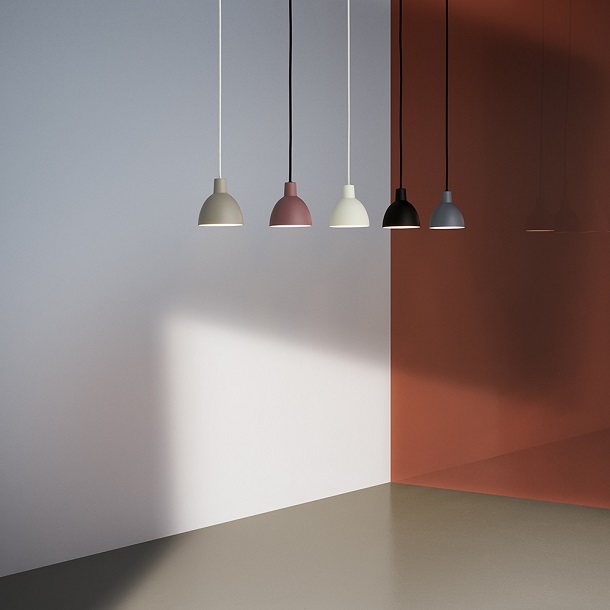 Louis Poulsen original Toldbod 120 lamp was based on the philosophy that the simpler the design, the greater its flexibility.
The new Toldbod 120 design colour variants draw from a subtle, elegant palette of Black, White, Dark Rose, Light Grey and Blue-Grey all with a white interior.
The new hues give the familiar design a fresh, modern look and feel. The classic pendant looks great both on its own and in multiples: both in a single hue or a mixed palette; in a row or in scattered, multi-height arrangements.
The pendant's soft yet precise form makes it a natural fit for a variety of architectural styles and environments, from kitchens, dining and living rooms to hallways, offices and bedrooms.
"We developed the Toldbod with the vision of a very classic shape whose simple form would allow us to experiment almost infinitely with size and finish," "The new colour range offers new opportunities to get creative – and reimagine the impact that lighting can have on a room. We wanted to offer our customers every opportunity to create a very individual layout, grouping various colour arrangements to really play up the desired atmosphere. A straight row of Toldbods is serious and structured. A multi-level, scattered arrangement becomes artistic and even more personal. The idea behind the design is to really make room for individual vision and self-expression in a given space."
Rasmus Markholt, Idea & Design Director at Louis Poulsen.
Click here to view the new Tolbod 120!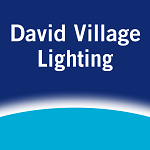 Visit us on our social sites to keep up to date on new products and what's on trend! You can find us on Facebook, Twitter, Instagram, Pinterest and now Polyvore!
| | |
| --- | --- |
| Tags: | Cirque, Clara von Zweigbergk, David Village Lighting, Designer Lighting, Interior Design, Louis Poulsen, New, PH5, Poul Henningsen, Rasmus Markholt, Tolbod |
30 November 2017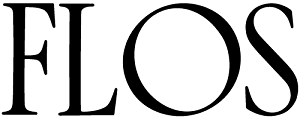 Flos – New Smithfield LED
We are excited to announce the release of the new Flos Smithfield LED. The collection is now available with an integrated high efficiency LED light source.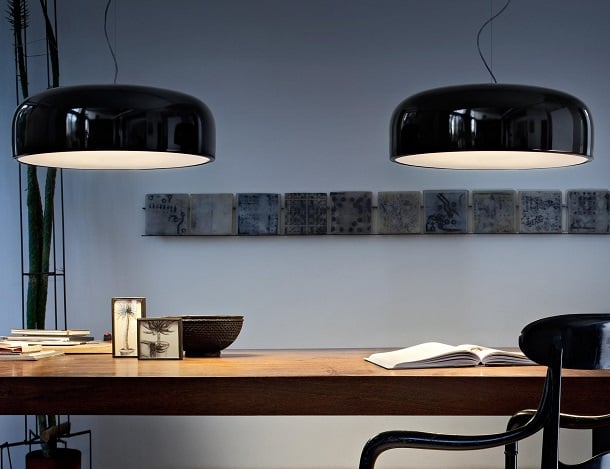 Flos have taken great care to ensure that the Smithfield's light and style attributes aren't at all altered by the introduction of the latest technology.
The Flos Smithfield remains to have its smooth shape and diffused light. The collection is available in either a suspension or ceiling and in Gloss Black, White or Mud.
Click here to view the Smithfield LED!
Visit us on our social sites to keep up to date on new products and what's on trend! You can find us on Facebook, Twitter, Instagram, Pinterest and now Polyvore!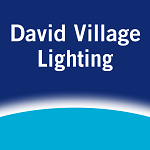 Louis Poulsen New In!
9 September 2016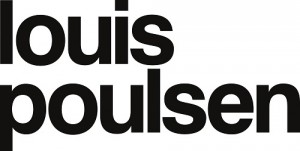 Louis Poulsen has released their newest collections for 2016 and we love them all.
The Mini Panthella Table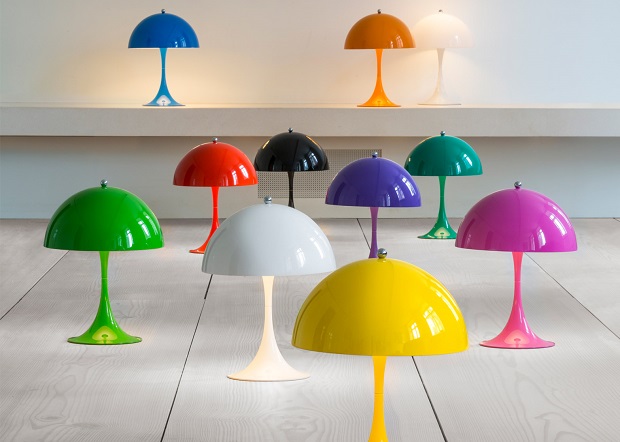 The Mini Panthella Table is a new smaller version of the iconic Panthella Table designed by Verner Panton in 1971. The new design has a diameter of 25cm, scaled down from the standard 40cm size.
Verner Panton (1926-1998) is famous for his colourful personality and his unique sense for colour, shape, light function and space rd 40cm size.
The colours of the table lamp are taken from the last exhibition he was working on before his death in 1998: 'Lyset og Farven' ('Light and Colour') hosted at Trapholt Museum of Modern Art in Denmark. The exhibition was eight rooms each with different colours where the furniture, light fittings and fabrics were all designed in the same shade.
The Mini Panthella Table features a painted metal shade and is available in eight eye-catching colours; Yellow, Orange, Violet, Red, Pink, Blue, two shades of Green as well as White, Opal Acrylic and Black. The Mini Panthella Table features three light intensities and the latest integrated LED technology. The metal shade directs the light directly downwards and creates a soft and comfortable illumination reflecting off the trumpet shaped stem.
NJP Wall & Floor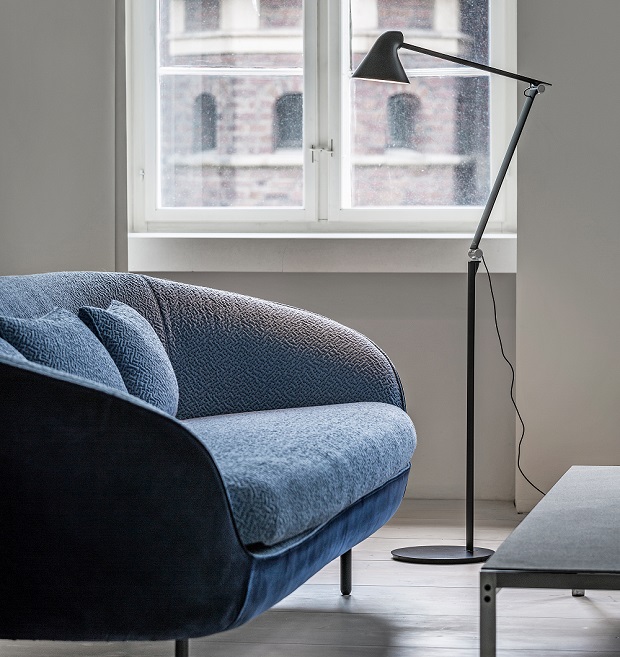 The NJP Table Lamp from Louis Poulsen quickly became a success when it was launched last year. This year they have followed in its success and added a new floor and two wall-mounted versions.
The NJP family is designed by Oki Sato and features two light intensities: one for directed work lighting and one for dimmed, ambient lighting suited for a lounge or bedroom.
The lamps are fitted with an LED light source which is positioned high as to avoid a dazzling light and should you forget to switch the light off, it switches off itself saving both money and energy.
The NJP collection was designed with the principle of keeping things simple and to resemble the classic Anglepoise lamp, yet boast new functions intended to make it easily adjustable for work or relaxation.
Rasmus Markholt, Design Manager at Louis Poulsen said "The world is changing every day, as is the way we lay out our assignments and our workstations today. This weighed heavily in the design of the lamp. I would say that we have succeeded spectacularly in creating a modern version of the anglepoise lamp thanks to Oki Sato's minimalist, elegant design, combined with the technological finesses and functions of the lamp itself,".
VL38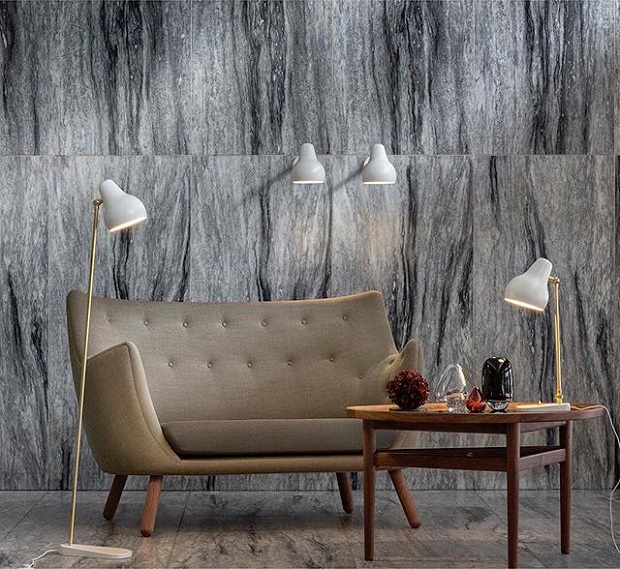 Louis Poulsen has re-launched the lamp which was originally designed for the Radiohuset building in Copenghagen. The new series of lamps under the name of VL38 features a table, wall and floor version. The VL38 family features a lamp head which is organically shaped and painted white with the arms of the light fittings made of brass, and fitted with an LED light source.
Rasmus Markholt, Design Manager at Louis Poulsen says "From the perspective of design, the VL38 family is related to the chandeliers Vilhelm Lauritzen created for Radiohuset. It is an extremely simple, function and elegant series of lights, and the combination of white and brass is both beautiful and timeless. The shape of the lamp head directs the light downwards, so it always provides pleasant, non-dazzling illumination. All the lamp models are typical examples of Vilhelm Lauritzen's approach to a modern and functional design idiom that also distinguishes his architecture".
Demand for the original lamp proves that Vilhelm Lauritzen's lamps never go out of fashion.
VL45
Louis Poulsen is re-launching another original design, the Radiohus Pendant from the 1940's. Again this light was originally designed for the Radiohuset building in Copenhagen. The Original Pendant was Louis Poulsen's best-selling lamp when it was first launched 80 years ago and has become a cherished design, one which is still in great demand. The lamp has been renamed the VL45 Radiohus Pendant and will be available with two different diameters; 25cm and 37cm. The VL45 Pendant consists of three layers of mouth-blown glass and accommodates modern advances in light technology, accommodating an LED light source.
"The historical ties between the Radiohus Pendant and the building for which it was created are clearly reflected in the design and the light-technology properties of the light itself. It was originally used for general illumination in many parts of the Radiohuset building. And with its powerful downwards light combined with gentler illumination via the opal glass – which generate softer tones in the room – it is simply ideal for illuminating both everyday objects and more decorative items" says Rasmus Markholt, Design Manager at Louis Poulsen.
Patera 45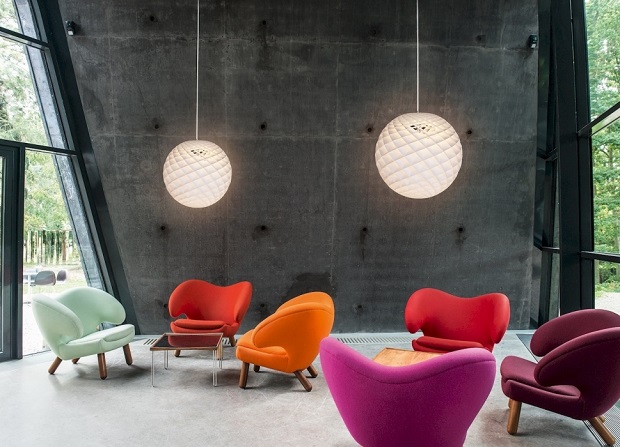 The Patera 45 Pendant is a new smaller version of the original design, a creative result of the relationship between Louis poulsen and Øivind Slaatto. The Original pendant was launched last year and became an instant success with is organic shape and beautiful structure. The Patera Pendant is now available in its standard 60cm size as well as the new smaller 45cm version which are both available in E27 and LED versions.
No matter what angle you view the patera, it is a attractive, decorative globe of light which streams out gently in all directions. Design Manager at Louis Poulsen, Rasmus Markholt highlights the ease of placing the light as one of the reasons to it popularity.
"At first glance, it appears to be nothing but a white, perforated ball, but closer inspection reveals its detailed design, which features a host of circles, angles and holes. Øivind Slaatto has created a pattern that is exciting and enchanting to look at, because it is mathematical, natural and poetic all at once," adds Rasmus Markholt.
It is intended to serve as a modern chandelier, a lamp that ties the space together making the room more welcoming and accommodating.
To view the whole Louis Poulsen range click here!
Visit us on our social sites to keep up to date on new products and what's on trend! You can find us on Facebook, Twitter, Instagram, Pinterest and now Polyvore!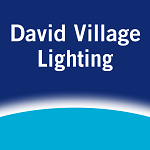 Fontana Arte – Collections to admire
29 July 2016

Fontana Arte has been busy collaborating with designers creating new iconic lamps including lights with the latest technology. Here we have some of Fontana Arte latest designs which are available to purchase from our website.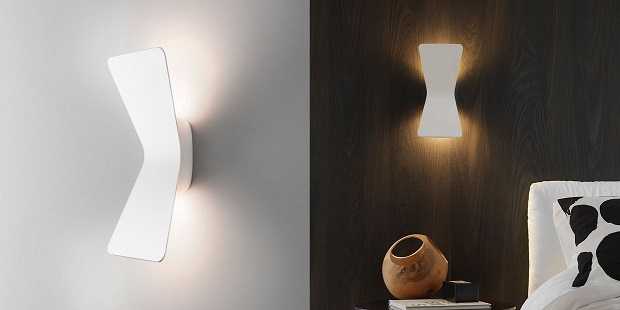 The Flex
Designed by Canadian-American industrial designerKarim Rashid, the flex light is an iconic minimal wall lamp. The lamp delivers its design by producing light both upwards and downwards through its die-cast aluminium body. The lamp can be painted matt in white, black, pink or blue.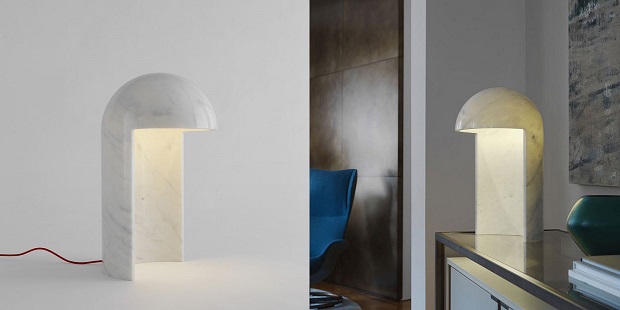 The Milano
Fontana Arte pays homage to Milan, the city of is origins through this exclusive table lamp. The Milano is designed by Carlo Colombo and is made from Carrara statue marble; the finest and most valuable marble, an all time favourite with designers for their creations. The lamp is fitted with an LED board which glows, enhancing the veins of the marble. The Milano is a limited edition design with just 100 piece available worldwide each with a certificate of authenticity.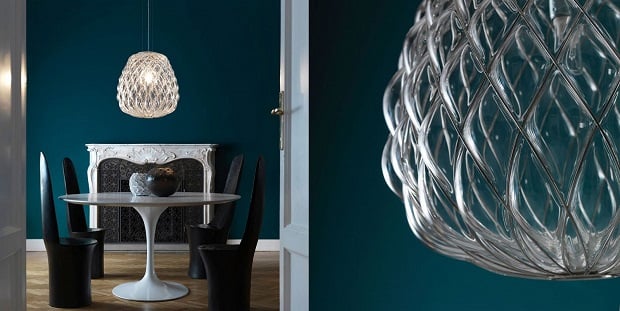 The Pinecone Collection
The Pinecone collection is designed by Paola Navone and includes a pendant and table lamp. The shade is a blown glass diffuser and is available in a glossy transparent or milky white acid-etched version. The diffuser is made using the ancient caged blown glass technique formed when the glass maker blows a molten glass blob into a metal cage. This technique contains the blobs natural expansion and generates the impression of tension as its struggles to free itself from the cage. The lighting fixture makes a striking impact either switched on or off.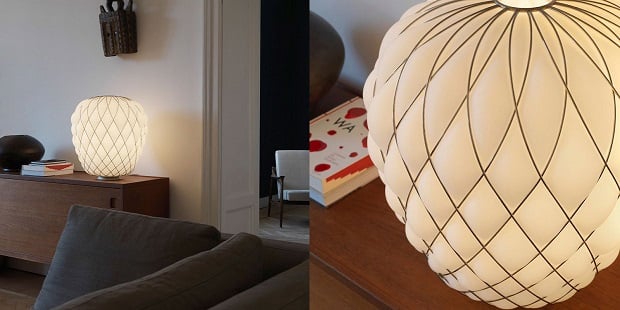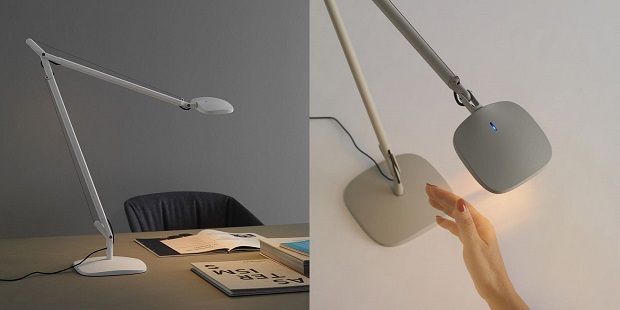 The Volée Collection
The Volée Collection is formed of a floor, table and wall light all created with the latest-generation LED technology. The light is operated by a simple swipe of the hand beneath the head which activates the senor that turns the light both on and off, requiring no physical contact. There is also a fitted touch sensor which is placed over the head of the lamp which allows four levels of light intensity to be controlled. The lamp is made from aluminium with die-cast aluminium joints and with a hidden spring the user can direct the light with one fluid motion. The table version can be fitted with a USB port for charging and the time out system means the lamp automatically turns off after 5hours of operation.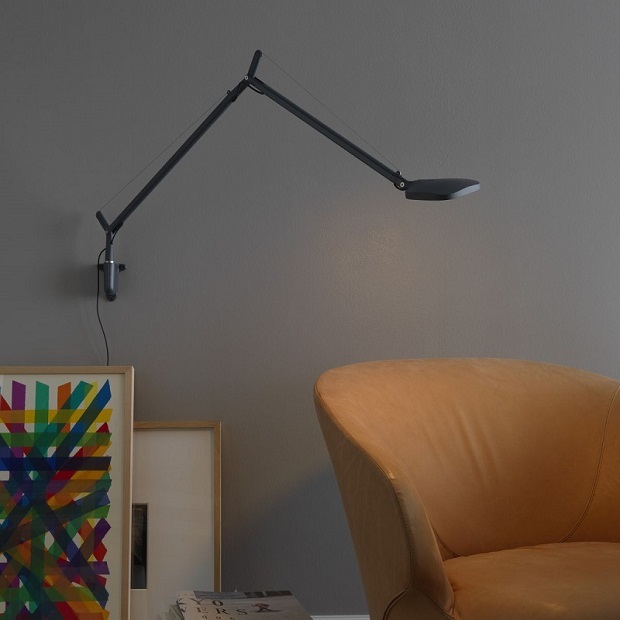 Visit us on our social sites to keep up to date on new products and what's on trend! You can find us on Facebook, Twitter, Instagram, Pinterest and now Polyvore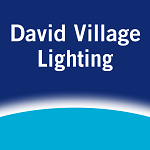 NEW BRAND - Catellani & Smith
1 September 2015
NEW BRAND – Catellani & Smith!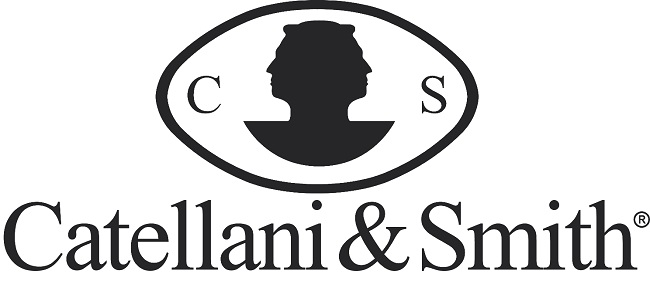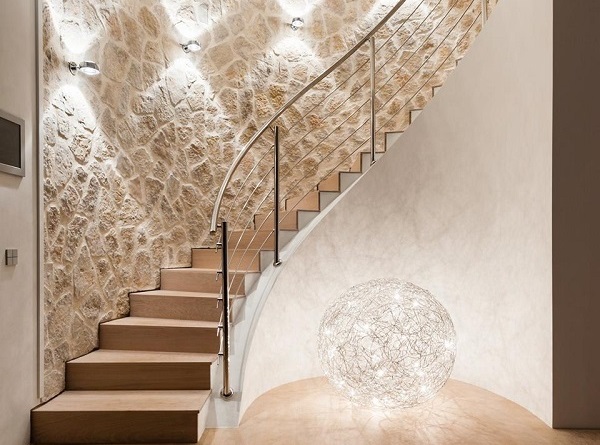 We are very pleased to announce that we are now official dealers of Catellani and Smith! After meeting them at Clerkenwell Design Week we were impressed with their original and innovative collection of lighting.

Catellani and Smith pride themselves on the value of crafmanship that was born from the story of a meeting between a Blacksmith and Logan Smith.

The brand has been evolving for 25 years and are always keeping abreast of the latest innovative technologies. This has allowed Catellani & Smith to strengthen and expand its presence on the lighting market worldwide.
Take a look at some of our favourite product families:

Catellani & Smith Lederam Family: These small discs with their soft, warm colour enclose a next-generation mains voltage LED module, so no transformer is required and they can be easily dimmed.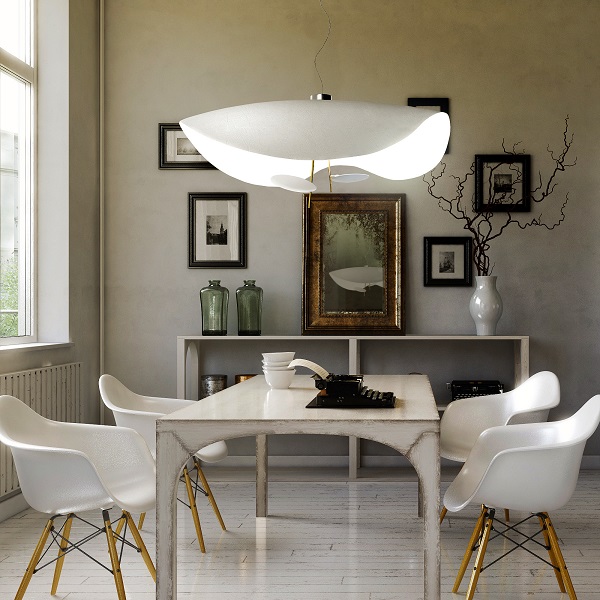 Catellani & Smith Fil de Fer Family: Pefectly sculpted and intertwined aluminium wire that is lit up from within by micro halogen bulbs.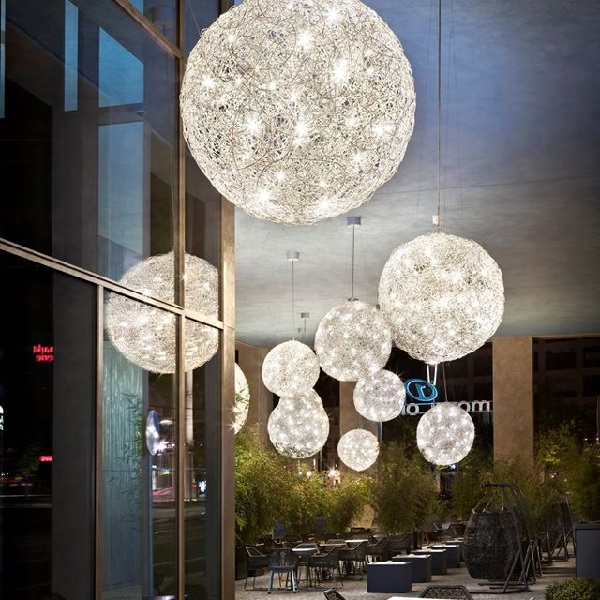 Catellani & Smith Lucenera Family: Lucenera is a technical light that stems from a simple concept - making the light, rather than the lamp, the star of the show.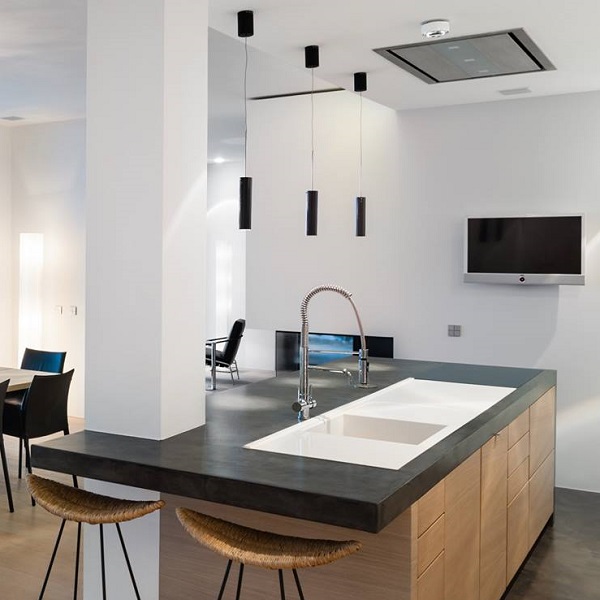 Catellani & Smith Stchu-Moon Family: Stchu-Moon separates the light source from the lamp, which takes on its own aesthetic value as a result.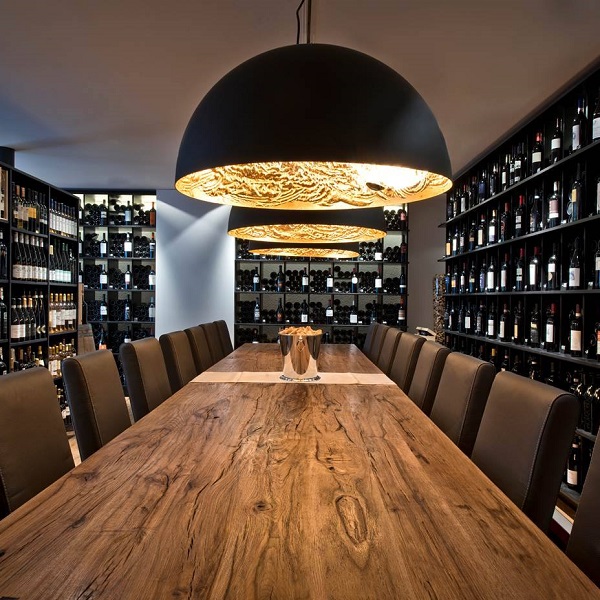 Catellani & Smith is now available for purchase here at David Village Lighting.
"When I create a lamp, I always start off with a prototype;
my laboratory is a workshop where I continually accumulate materials, components and objects of all different kinds;
and this is where everything was born... I assemble, weld, bend, shape... I need to feel the materials, to see how they play with light.
In this initial stage there is no real design, the idea must take shape immediately, becoming an object.
Only at this point do I move on to the traditional design phase: feasibility, technical characteristics and much more;
it's an idea of light, and the desire to tell about it, which guides me through the construction.
I believe that this process can be felt in products by Catellani & Smith.
A large part of my production is made up by pieces that require a great amount of craftsmanship:
it's the hand of the craftsman that builds them, his manual work that creates the imperfection, making a truly unique object."
Enzo Catellani 
Visit us on our social sites to keep up to date on new products and what's on trend! You can find us on Facebook, Twitter, Instagram, Pinterest and now Polyvore!