David Village Lighting Presents: New in from Vibia


Ending 2018 in style, David Village Lighting brings you a selection of brand new collections from Vibia. Winning multiple awards and created by internationally renowned designers, these stylish, contemporary pieces will be a hot talking point for any visitors throughout the upcoming year, while also easily fitting into any modern space.
Reducing well-known forms into their simplest expression, Tempo is an award-winning collection that uses initiative LED technology to create an elegant, sophisticated effect.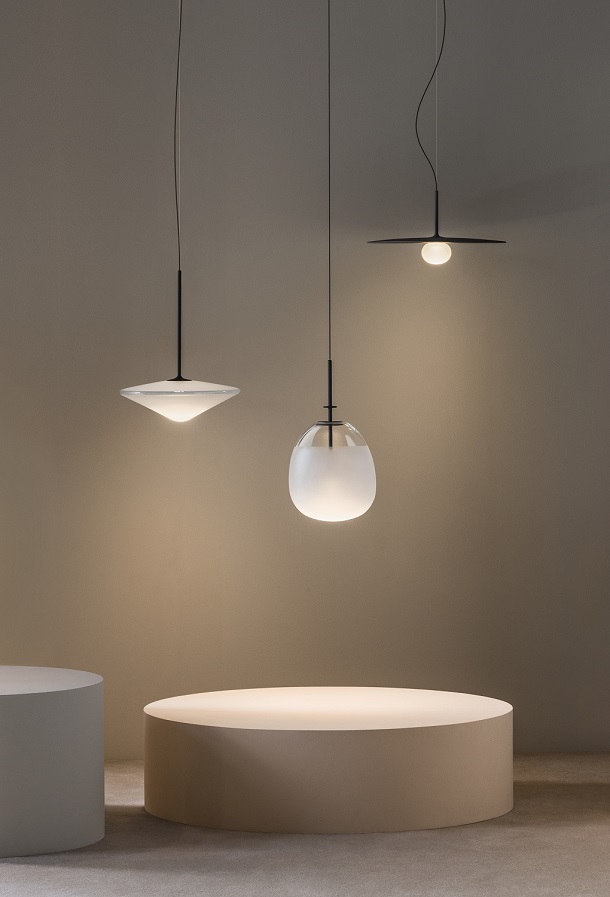 Selected as winner of the 2018 Archiproducts Design Awards (ADA) for outstanding design in lighting, Tempo was inspired by lighting archetypes seen throughout history. Designed by Barcelona-based studio Lievore Altherr, who was influenced by different culture and regions across the globe, Tempo is entirely simplistic, yet chic. Available in three designs in two sizes (all with their distinct look and feel), Vibia has created a collection entirely transferable to any modern day setting.
Duo is a versatile collection, combining a natural wood finish with a technological twist, to create a re-imagined design trend.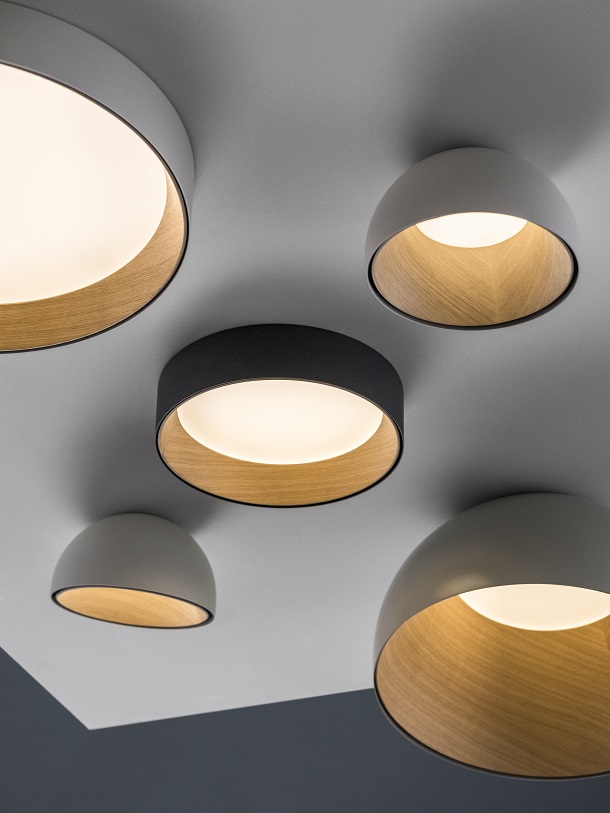 Duo is available in 5 different styles, as well as multiple colour options, making it ideal for a range of interior designs. Lovingly crafted by Ramos and Bassols, these dome shaped ceiling lights combines the organic warm appearance of wood with the technological refinement of metal. This results in a traditional – yet fashionable effect- and with so many options to choose from, Duo really can do it all!
Making a minimalistic statement, the Structural collection is an architectural eye-catching piece that is highly flexible to fit-in areas light would not normally occur.
Inspired by ancient primate architecture (such as caves), Arik Levy has created the Structural collection. Combining both indirect and direct LED light through cubic volumes that form sculptures integrated into the architecture of each space, this collection can be easily introduced into any space. And will be a hot talking point for guests as well. Encased in a spare aluminium box and paired with thin metal rods that both reinforce and divide the geometric forms, it creates the appearance of points of light linked in space.Available for either a ceiling or a wall – and with multiple design to pick from – Structural has something for anyone. This highly versatile piece can be easily welcomed into either a historical or contemporary building.
Subscribe to our monthly newsletter or follow us on social media - for a daily dose of noteworthy design.
David Village Lighting Pinterest: @davidvillage
David Village Lighting Twitter: @DVlighting
David Village Lighting Instagram: @davidvillagelighting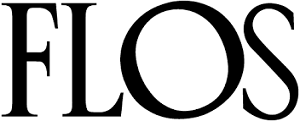 Flos Limited Edition Matt Black Snoopy
To celebrate the 50th anniversary of the iconic Snoopy, Flos are producing 1701 snoopy's with a matt black top reflector. The finish is that of the original prototype which was created in 1967 by Achille & Pier Giacomo Castiglioni.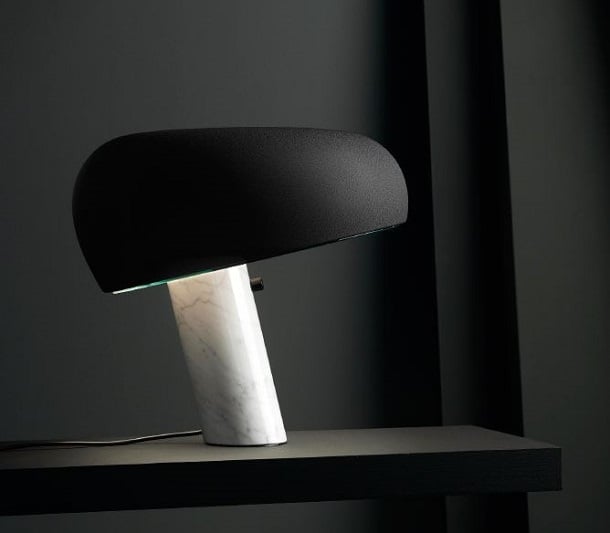 Each product will be numbered from 00 to 1701 and be available on a "first come – first served" basis.
An exclusive hologram with the serial number on will be printed twice with one placed on the leaflet of authenticity and one on the inner side of the Lamp diffuser, visible through the holes on the diffuser top.
The product will be provided with an LED lamp and a Snoopy 50th anniversary Limited Edition booklet which includes historical images of the lamp and its original design inspirations.
Click here to view the Flos Matt Black Snoopy!
Visit us on our social sites to keep up to date on new products and what's on trend! You can find us on Facebook, Twitter, Instagram, Pinterest and now Polyvore!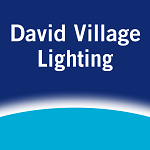 An exclusive interview with Giuseppe Scutella
While in Milan visiting Euroluce; the largest lighting exhibition in the world, our very own David Village got the chance to interview designer Giuseppe Scutella. He has designed many masterpieces throughout his career with one of his most recent pieces being the Artemide Pirce.
We took this chance to learn more about the way Giuseppe Scutella creates his beautiful design and what inspires him the most.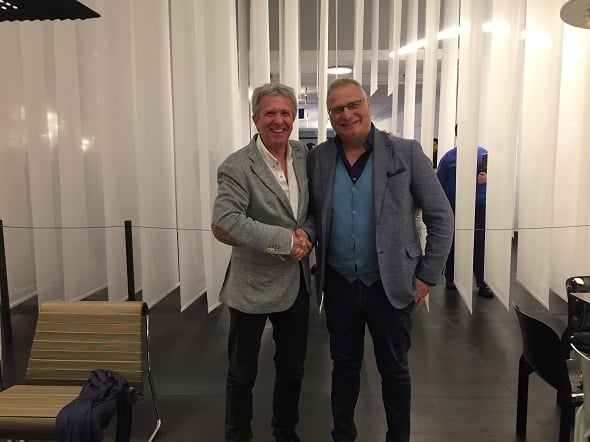 (David Village and Giuseppe Scutella)
David Village: What attracts you to lighting design and do you prefer this to other types of product design?
Giuseppe Scutella: My preference is for designing lights because for me a light is completely different from other items, say a chair or a library. Why, because the light is alive, it is an object which is alive. In the morning when we wake, we see light coming through the window and you can feel its effect. Light is the only product that can exist without the shape, only through the effect that it produces. This particular for me is always very important not only because we can always turn a light off or turn on, but because it is completely different from all others products. Mario Bellini, a famous designer a few years ago thought that one chair is enough, because a chair is only an object. But for a designer like me each light is completely different. With each light we design we can put inside our emotions which cannot exist in other products. For this reason 80% of my energy in a year will be working on lighting designs and the light which they produce.
David Village: So you prefer to design lighting rather than objects, even though it can be more technical?
Giuseppe Scutella: Yes. We have the interesting change now from electrics to electronics. It is a bit like when analogue changed to digital. We must change to the new technology with all new designs but it's very important for me to still keep the emotional effect of the lamp.When I see a lamp I have to feel it. The first thing we see after 9 months inside our mother is the light. The last thing we ever see is the light. For me it is very very important - I have a real passion for the light.
David Village: Your work ranges widely in both form and style. Tell us about some of your favourites.
Giuseppe Scutella: I do not have only one style because I think it's more important to be free and to use as many styles as possible. I can say, however, that I do not like any designs which are too decorative, for example the Memphis style and any which are overly fussy. I have many passions, for example art, sculpture and photography which I draw on when thinking of a new product. For example the Pirce is a sculpture with the light inside or a light with sculpture on the outside.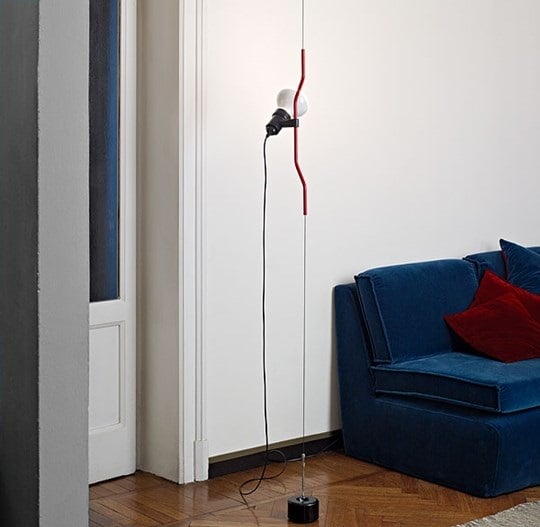 (Parentesi)
David Village: Are there any other lights that you like?
Giuseppe Scutella: There are many lights which I like but if you ask me which is the best lamp ever produced then I have two favourites which are very very exciting – the perfect lamps. The first one is the Parentesi by Achille Castiglioni and the second is the Eclisse by Vico Magistretti. Achille Castiglioni, I don't remember when exactly but around 1962, when I was born, he created the perfect light without sculpture. It's so simple. The Parentesi has a tube which can move along the tensioned wire with a spotlight head. There isn't another light quite like this because the light is like a sun which can easily be moved. The first time that I saw the lamp I didn't appreciate the concept but after one second I understood how it is great, how it is amazing and clever. This lamp is more resistant to time for the next 20/30 years - it is evergreen. The second one is Eclisee. It's like a child with a light. You put your hands in front of your face to shade the light and use a simple movement to alter the amount of light which escapes. These two examples are my favourites.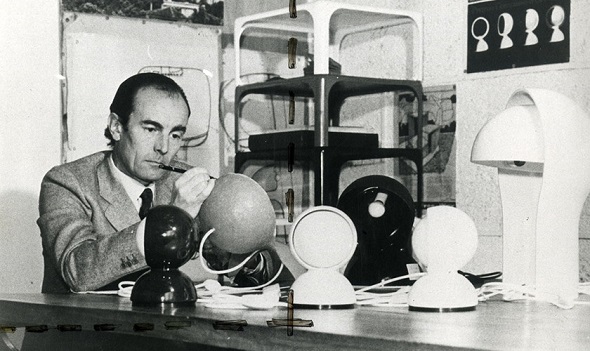 (Eclisee)
David Village: Do the designers and design scene in Milan inspire your work?
Giuseppe Scutella: Absolutely. The first one is Achille Castiglioni but there are many Italian designers I like very much. For example, I think one of the greatest master designers was Burno Munari who wrote about 10 books on design. If you read his book which was written about 15 years ago it defines everything that will happen for the next 50 years. The next designer, who I was l lucky to have known when he was alive, is Angelo Mangiarotti.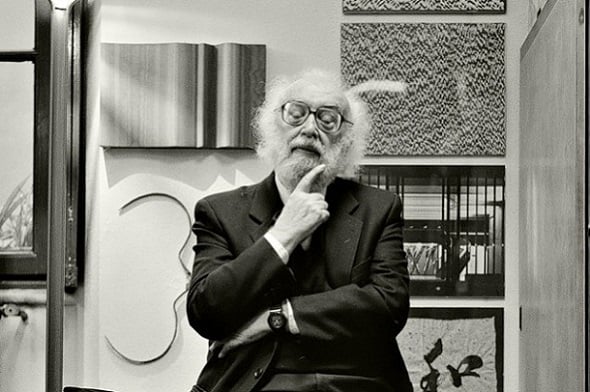 (Angelo Mangiarotti)

He was the designer of the Lesbo table lamp for Artemide and other great pieces. When I was lucky to know him, he was 88 years old. I found that I have never met another person like him with such a fresh intellect as his, with childlike enthusiasm for everything. We worked together on a project to design interior products and this great master at 88 years old still had the mind of a young boy. Every time I spoke to him I wanted to design things, but not like him as that would be impossible, but anyway to try. Another designer I like the drawings of is Enzo Mari with his simple line, but there are many designers who inspire me. I live about 80km from Milan so the first designers that I was fortunate to know were Italian. From other countries I very much like the Bauhaus and even today you see its influence at the Salone Del Mobile Furniture Fair. I don't know where the original good idea comes from but some designers don't take risks, they play safe, but others are full of ideas. I want to be where any ideas can come.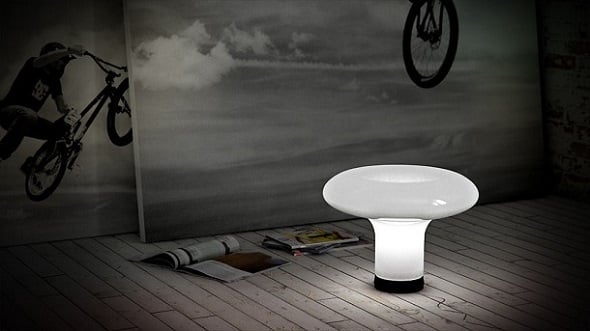 (Lesbo)
David Village: The Pirce is one of Artemide best selling pendant lights, what inspired its architectural form?
Giuseppe Scutella: Pirce is the very melting pot of my passion. I love very much, for example, sculpture and art, and I love naturally the light. When you see Pirce you can understand that, whether it is on or off it's like a sculpture. For me it is important to give people many different points of view. If you walk around the Pirce, every angle is completely different. It isn't just a shape with light, it's completely different. When on, it plays with the shadows and light and gives just the right balance.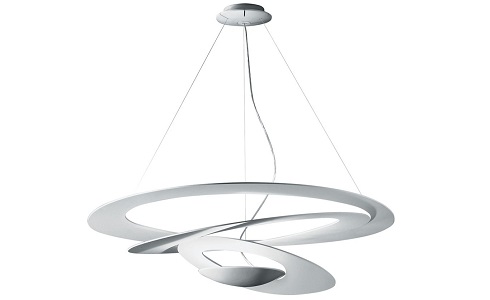 (Pirce)
David Village: Your latest new designs for Artemide are Pan and Babilonia. Pan is much more traditional than the designs we are used to seeing from you. What is the reason for this?
Giuseppe Scutella: Three years ago I stayed in London with my family and we all went to the library where we saw these beautiful green desk lamps. First I thought what a great light, but then with all the latest technology, it is a light which today shouldn't exist. My idea was to change this design updating and improving it for today, but with respect. I wanted to keep the green colour being soft and best for the eye. This is how pan was created.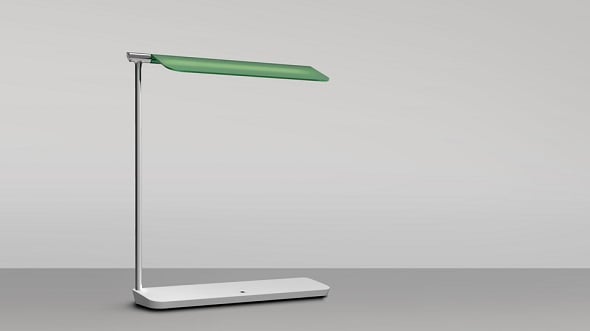 (Pan)
David Village: Babilonia is contemporary on the verge of futuristic. Can you tell us your idea behind this design?
Giuseppe Scutella: Babilonia uses the power from the led like waves from a central point in space. The waves are lit with light crystallising on their surface and when off completely invisible. I thought of a wave of light that propagates in space, starting from a central core.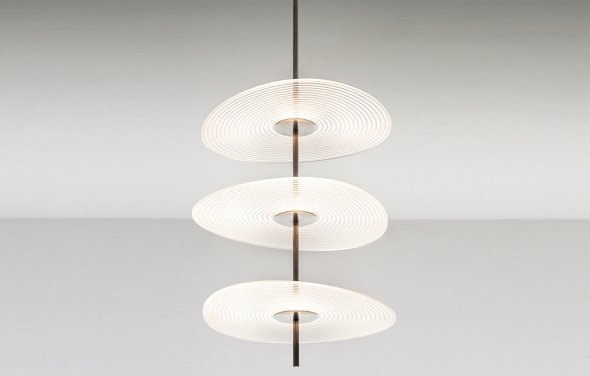 (Babilonia)
David Village: Thank you for this fascinating interview. We look forward to seeing and understanding all your designs in the future.
Giuseppe Scutella: It's a pleasure.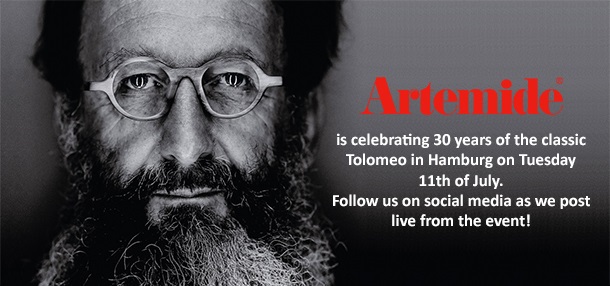 In 1987, exactly 30 years ago, designer and architect Michele De Lucchi created the Tolomeo lamp which has gone on to be one of Artemide's most popular designs. This classic design is outstandingly successful across the world bringing good lighting and good taste together. The Tolomeo has become a timeless classic for Artemide and one that they have continued to develop whilst keeping its quality and design unchanged.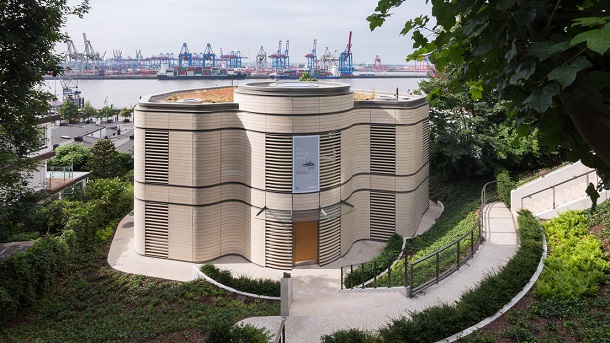 (The venue for the celebration; Architektursalon, Hamburg)
To celebrate 30 years of the Tolomeo, Artemide are holding a celebration in Hamburg hosted by Michele De Lucchi and the Artemide team.
Below is a selection of some of our favourite Tolomeos!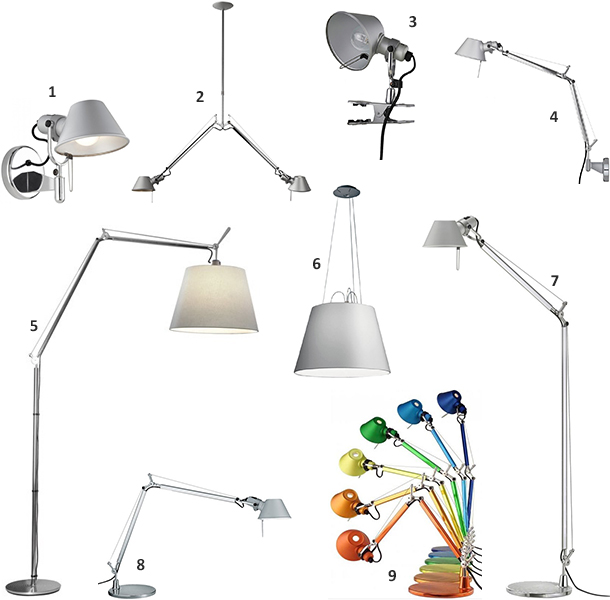 1. Faretto 2. Due Bracci 3. Pinza 4. Parete 5. Mega Floor
6. Mega Suspension 7. Lettura 8. Tavolo Classic 9. Tavlo Micro
Click here to view the Artemide Tolomeo range!
Visit us on our social sites to keep up to date on new products and what's on trend! You can find us on Facebook, Twitter, Instagram, Pinterest and now Polyvore!