To mark the 90th anniversary of Verner Panton's birth, Danish furniture and lamp manufacturers, Verpan, are launching new brass versions of two of their iconic designs; Fun and VP Globe lamp.
Verner Panton studied at the RoyalDanishAcademy of Fine Arts in Copenhagen before setting up his own design studio in 1955. He was a unique person with a special feel for colours, shapes and light function. Throughout his career he introduced a series of modern lamps with personalities unlike any other Scandinavian designer.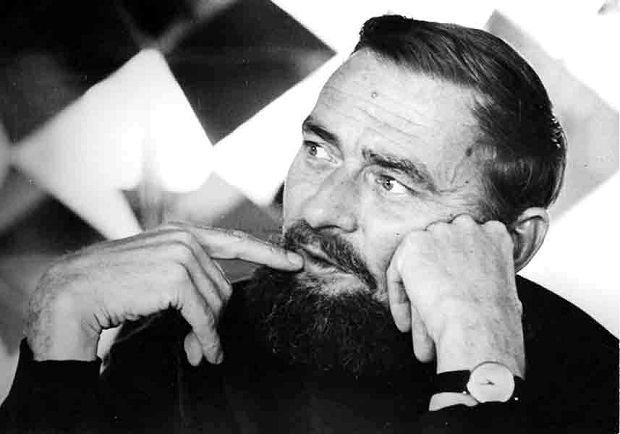 Verpan Fun Pendant
Many people regard the Fun pendant as one of Verner Panton's greatest masterpieces. Designed in 1964 the pendant lamp has held a wealth of stories and now another one begins as Verpan have released a Brass edition of the Fun 10DM pendant.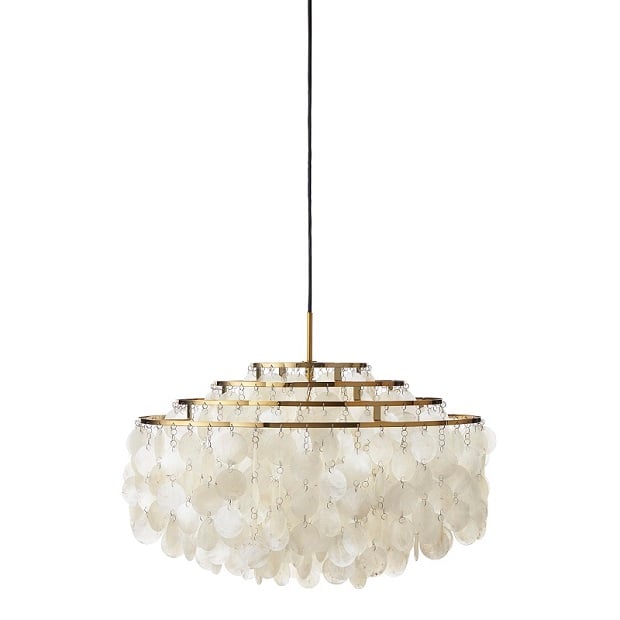 Panton worked on designing a pendant lamp for many years, one which would bring out the best in an interior. Panton firstly considered making it out of plastic which was the 'in' material at the time however it did not give him the look he was after. On a holiday in Malaysia, Panton discovered a new material; delicate seashells which had the perfect, pearly texture. At the same time as his excitement of finding the perfect material for his pendant he also realised that he could do a good dead. The united Nations were looking for ways to generate new jobs in developing countries and Panton could help as both then and now the delicately processed seashells are cut to size and prepared for hanging by hand. The idea behind the Verpan Fun lamp was to bring a diffused light which would optimise a coloured interior. The shade is made with a delicate chrome frame with four layers of tightly fitted seashells disc's, forming a sculpture in any room.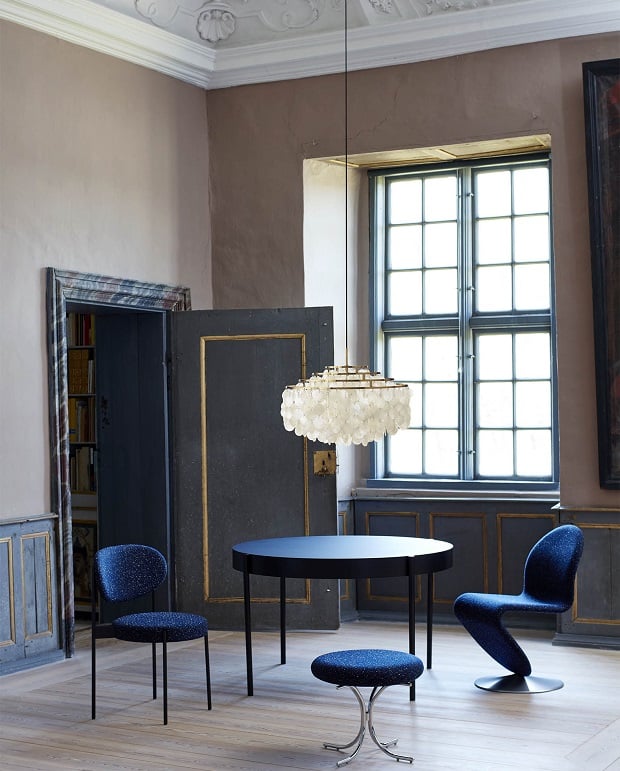 In collaboration with the designer's widow, Marianne Panton, Verpan present Fun with a brass-finish frame. The Brass framed Fun lamp is and alternative to the existing design, adding a warmer glow and a more suitable light for Scandinavian interiors.
To View the Verpan Fun Brass Click Here!
Verpan VP Globe
Another of Verner Panton's most iconic designs is the VP Globe. The VP Globe's beauty lies within is contrasts in materials, colours and shapes. Along with the Fun pendant, to mark the 90th anniversary of Panton's birth Verpan are releasing a brass version.
After discussions with the designer's widower, Verpan decided upon a brass finish as an alternative, as the golden tones would interact decoratively with the pendant's red and blue spotlights.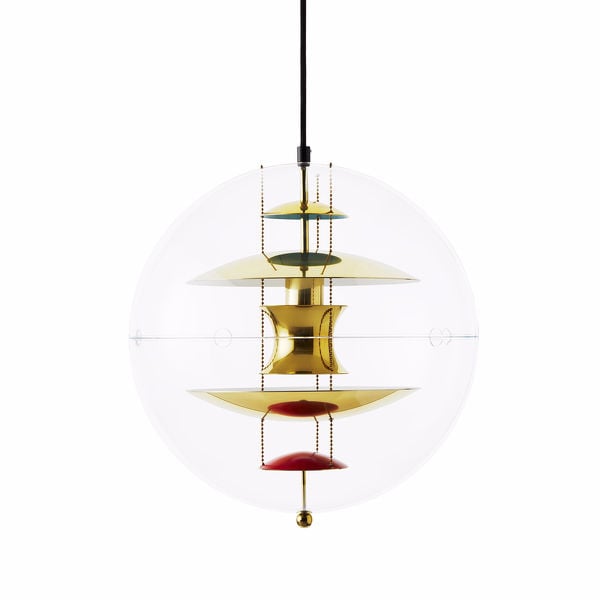 The VP Globe consists of five reflectors spray painted in red and blue, suspended on delicate brass finished chains. The pendant looks like a functional lighting item which when switched on, brings to mind a hovering UFO and when off, resembles an oversized soap bubble. Panton's vision was to design a lamp which would catch the eye and unite a room whether hung alone or in a cluster making the pendant an ideal choice to be placed over a dinning room table or a hallway.
Panton designed the VP Globe in 1970 for the German furniture fair, Visiona. Despite the positive feedback it took seven year before it went into production.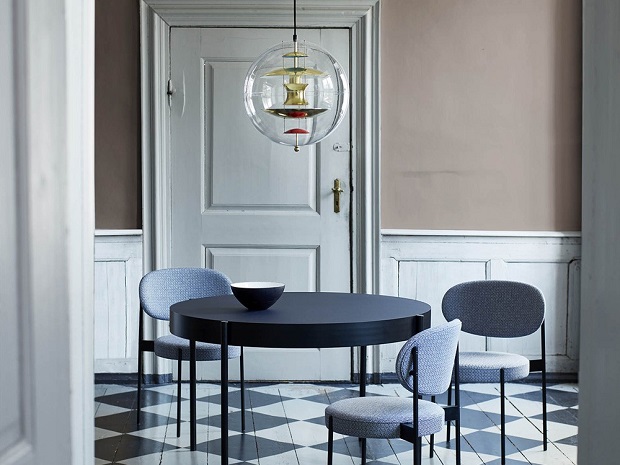 The 'Globe' could sum up Panton's life as even as a young man, he was a globetrotter. Travelling through Europe, Panton went on a quest for inspiration from designs around the world, meeting various furniture and lamp manufactures. The more he travelled the more projects came his way becoming a highly respected name on the international design scene.
In 1961, Panton settled in Basel, where he set up his own design studio, this was to be Panton's workplace until his death in 1998.
To View the Verpan VP Globe Brass Click Here!
Visit us on our social sites to keep up to date on new products and what's on trend! You can find us on Facebook, Twitter, Instagram, Pinterest and now Polyvore!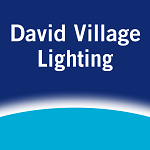 &Tradition's Topan pendant was the first mass produced lamp by designed Verner Panton. Topan was originally designed for the hotel and restaurant Astoria in Trondheim, Norway, in 1960. Topan pendants hung were all over, dividing large rooms into smaller and more intimate spaces. The simplicity of the design and the bold use of colour combine to create a light that is timeless and iconic.
The Verpan FUN was launched 50 years ago at the 1964 Cologne Furniture Fair. The FUN collection, designed by Verner Panton, was like nothing which had been seen before. 50 years later the FUN has become one of Panton's most iconic and bestselling designs.