New in from Muuto
We've recently added some of Muuto's latest designs online and below we have all you need to know about the latest must haves.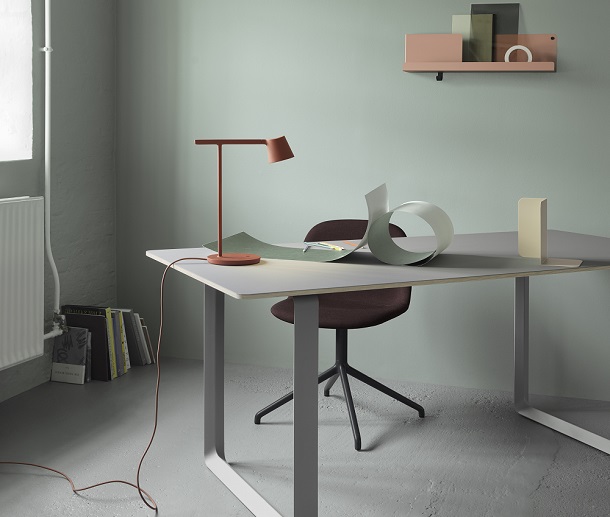 The Tip table is created from the idea of stripping a design down to its essentials. The design is by Jens Fager, one of Sweden's most interesting young designers. Fager graduated from Stockholm's KonstfackUniversity and has made his mark on the international design scene with exhibitions in London, Milan and Stockholm. The table light is an example of a simple, functional design with careful attention to detail offering a direct as well as ambient light.
The power coated aluminium frame is available in a range of colours and has a dimmer function enabling you to effortlessly control the light intensity. 
"TIP is a purist yet playful lamp that features a characteristic architectural silhouette. During the design process, I focused on polishing every single detail while emphasising the functional aspect of the lamp: I wanted to reduce the design to the very essence of its purpose. The moulded aluminium frame lends the Tip Lamp a clean, precise look, underscoring its subtle aesthetic." Jens Fager.
Click here to view the Tip Table!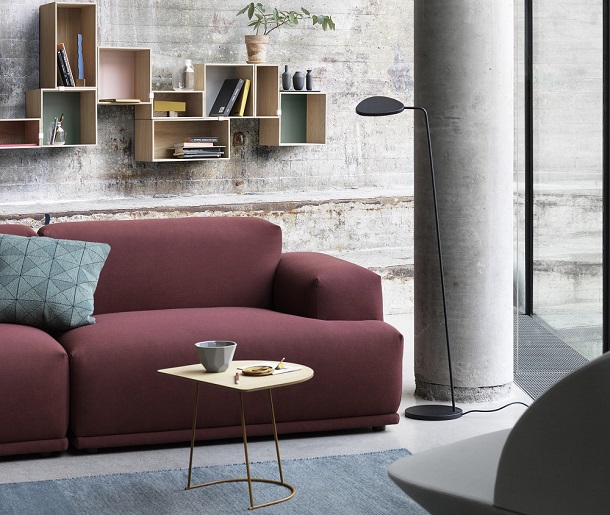 The new Airy table collection is a design by one of Scandinavia's leading designers, Cecilie Manz. Airy consist of a polished plywood table top and a metal frame which is soldered and welded to create a light and skinny silhouette. The collection is available in four different sizes, shapes and colours; grey, black, Oregon pine or off white.
"The idea behind AIRY was to create a coffee table that did not scream but still was not afraid to speak. The result is a table series that masters the fine balance between being light and airy, and at the same time having plenty of personality and individuality. Due to this combination AIRY gets a multi-functionality that makes the side tables suitable for every kind of interior." Cecilie Manz.
Click here to view the Airy Table!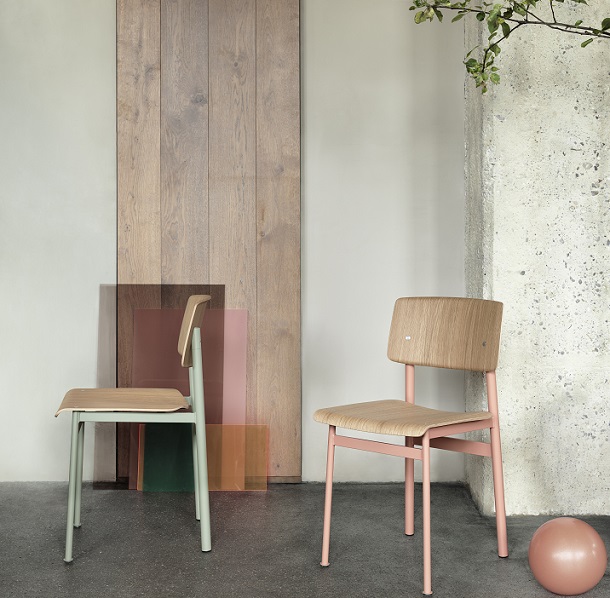 The loft chair by designer Thomas Bentzen is inspired by life's everyday requirements. The chairs design is simple and honest with contrasting materials. Loft's solid, powder coated steel frame is offset with the warmth of plywood and is a nostalgic nod to industrial design. The visible screws further enhance the engineered feel and the materials provide a functional yet sophisticated chair fitting for any setting.
"The steel frame features simple joints and welds, lending a precise and solid appearance to the chair. The curved seat and backrest contrast this, making the Loft Chair very human and comfortable." Thomas Bentzen
Click here to view the Loft Chair!
Visit us on our social sites to keep up to date on new products and what's on trend! You can find us on Facebook, Twitter, Instagram, Pinterest and now Polyvore