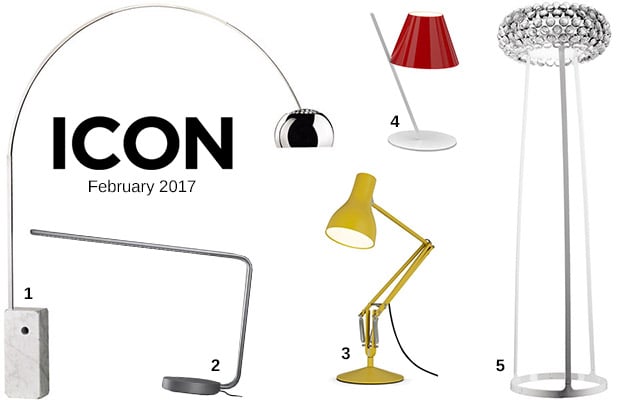 February's issues of Icon magazine is out as ever it's packed full of exciting new designs and gripping articles about the design industry. The issue includes a range of articles including a crime against design and an interview with design duo Studio Swine.
Click below to view the featured designs!
1. Flos Arco 2. Artemide One Line 3. Anglepoise Margaret Howell Type 75
4. Artemide La Petite 5. Foscarini Caboche
Visit us on our social sites to keep up to date on new products and what's on trend! You can find us on Facebook, Twitter, Instagram, Pinterest and now Polyvore!