New finishes to the Foscarini collections
Tuareg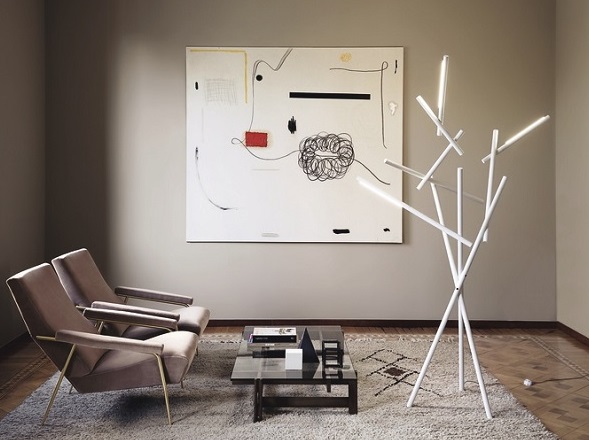 The existing Tuareg floor collection designed in 2013 now includes a matt white finish. Based on the architecture of archaic cultures, the Tuareg is a lamp with a powerful image like a work of land art in an interior landscape.
The structure is composed of aluminium tubing which creates a vivid and dynamic three dimensional form. The new matt white finish joins the original matt orange and glossy black.
Click here the view the Tuareg collection!
Le Soleil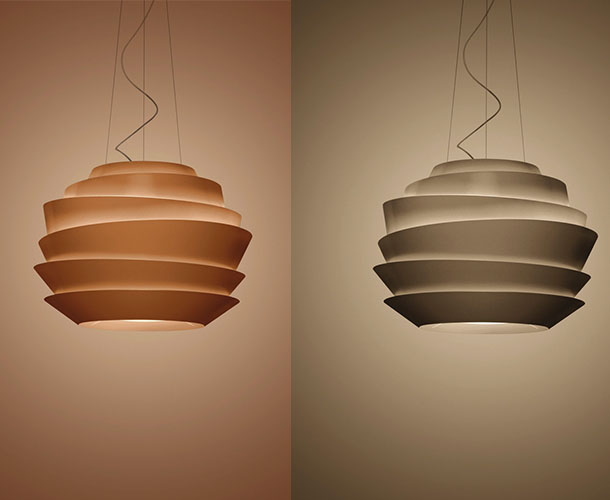 A sphere composed of irregular bands, the Le Soleil pendant is large in size but visually light. When on, thanks to the bands, the light flows outward like sunbeams glimpsing through a cloud.
The Le soleil is now available with an integrated LED which creates a decorative and illuminating effect at the same time as a beam of light being projected downwards.
The Le Soleil is now available in an original copper and bronze finish that brings a new personality, enhancing the warm, natural glow of the lamp.
Click here to view the Le Soleil collection!
Spokes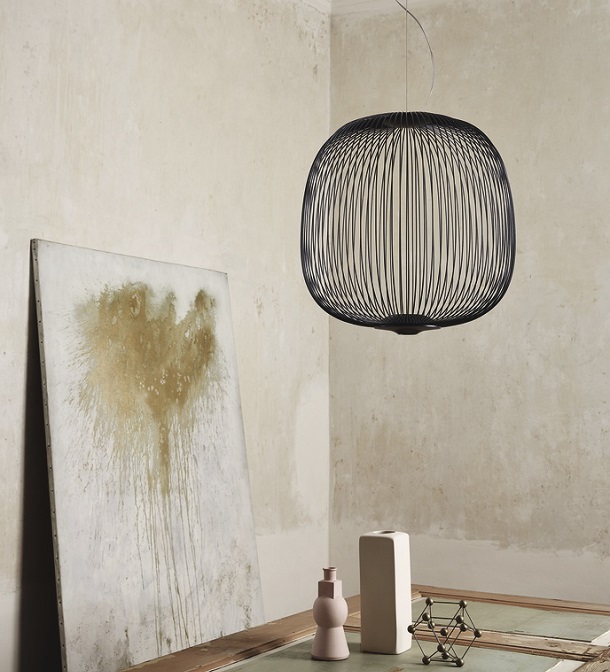 The Spokes lamp is based on an observation of the spokes of a bicycle wheel, generating an object of great iconic force. Today the Spokes range now includes metallised finishes making the spokes seem even more slender and precious. The collection is now available in an elegant graphite and a warm copper tone which transform the presence of Spokes and opens up a world of decor possibilities.
Click here to view the Spokes collection!
Visit us on our social sites to keep up to date on new products and what's on trend! You can find us on Facebook, Twitter, Instagram, Pinterest and now Polyvore!