David Village Lighting introduces Louis Poulsen's stunning new finishes in the PH range. PH5 and PH Artichoke are amongst Henningsen's most renowned designs for Louis Poulsen. To commemorate 125 years since the designer's birth, these designs receive a new precious metallic finish. PH5 & PH5 mini are available in a polished brass finish and the PH Artichoke in a copper rose finish.
At David Village

Lighting we value brands with rich history and inspirational thinkers such as designer Poul Henningsen.
We are proud to display a variety of lighting from Louis Poulsen in our new showroom; we think you will love them as much as we do!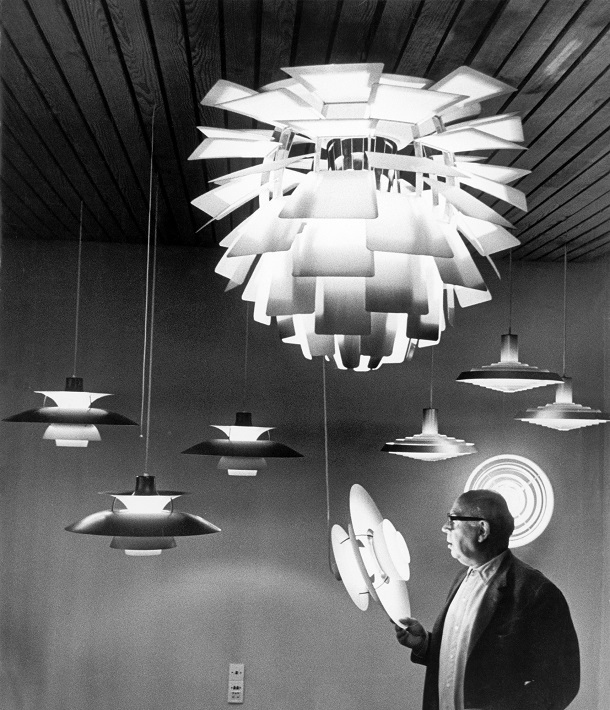 Iconic Danish designer Poul Henningsen began a lifelong collaboration with Louis Poulsen in 1924. Henningsen was known to be an unconventional thinker and had a rebellious streak which he applied to his designs and philosophies. His lighting was based entirely around the 'human experience', moving away from the traditional concept of making items to only please aesthetically. If Henningsen's lighting designs looked 'beautiful' then it was just a coincidental by-product!
The PH collection was named after Poul Henningsen, all of the designs followed his values of creating glare-free light which is atmospheric and enjoyable.
Key elements within his designs were the lighting structure and how this affects the interplay of shadow and glare, combined with colour reproduction. Poul Henningsen created and shaped light.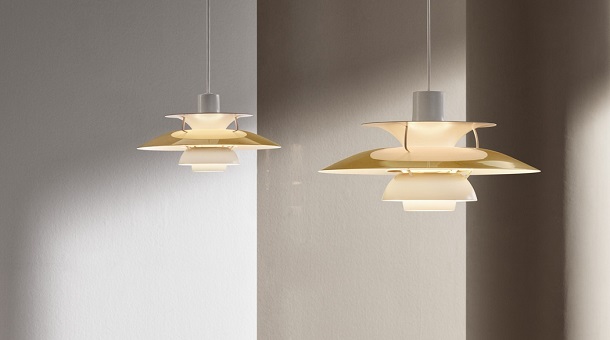 To mark 125 years since the birth of its creator, and over 60 years since its initial release, PH5 and PH5 mini receive a polished brass central tier. The stunning warm toned brass elegantly reflects its surroundings, organic hues add a welcoming glow to contemporary spaces. The brass feature is a raw untreated material. Louis Poulsen wants to celebrate this changeable element by allowing the patina to develop, as a result of the material's interaction with the surrounding environment. Over time the brass will take on deeper golden tones, showing that this design is a timeless classic which does not follow fleeting trends.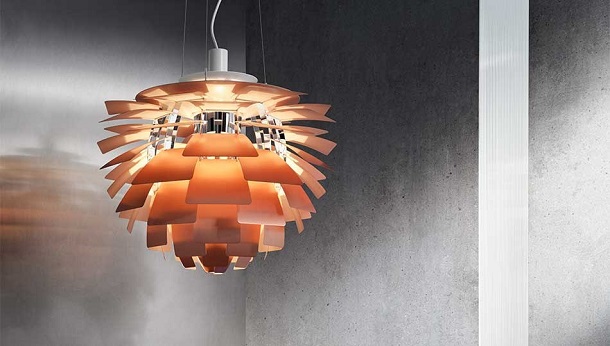 PH Artichoke came from a project called Langelinie Pavillonen, a stunning modernist building which overlooks the sea. Poul Henningsen was tasked with designing a light specifically for this space: in 1958 the PH Artichoke was born. The oversized design enables the light source to be hidden within layers of beautiful metallic leaves, producing evenly distributed and glare-free light. To counteract the cool tones within the Langelinie Pavillonen sea-side restaurant, Henningsen created the Artichoke with warm copper leaves and a rose finish inside to give an intimate ambience for its patrons. For the 125th anniversary, Louis Poulsen bring back this original colourway to celebrate the genius of Poul Henningsen.
Take a look at the timeless designs of Louis Poulsen and find your favourite…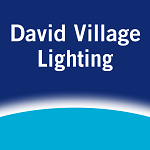 Visit us on our social sites to keep up to date on new products and what's on trend! You can find us on Facebook, Twitter, Instagram and Pinterest.

Celebrating 60 years of the PH collection
Here at David Village Lighting, we are celebrating 6 decades of the iconic Louis Poulsen collection by taking a look at some of their most memorable pieces. Imagined by the legendary Poul Henningsen, this classic collection was a groundbreaking step in technological innovation. With that, let's take a walk down memory lane and commemorate the history of the PH collection.

The infamous PH5 is a highly popular collection, available in a variety of shades and sizes, making it easy to integrate into any setting.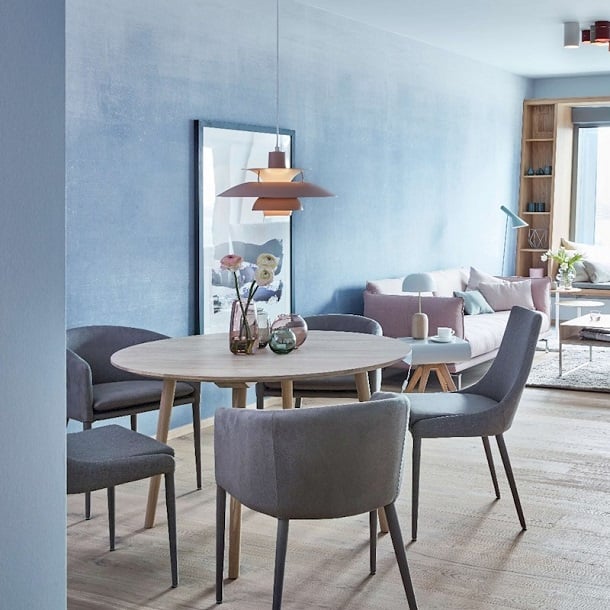 One of most notable and popular piece from Louis Poulsen, the world of premium lighting was changed when the PH5 was imagined. Whether turned on or off, this pendant light interacts seamlessly with a variety of interiors, creating a visually stunning, engaging, unified focal point. Due to its popularity, Louis Poulsen has designed the infamous mini and various colours hues. This allows the PH5 to be entirely transferrable into any interior.
Snowball is a popular eye-catching piece with an artistic flare, ideal for any contemporary modern space.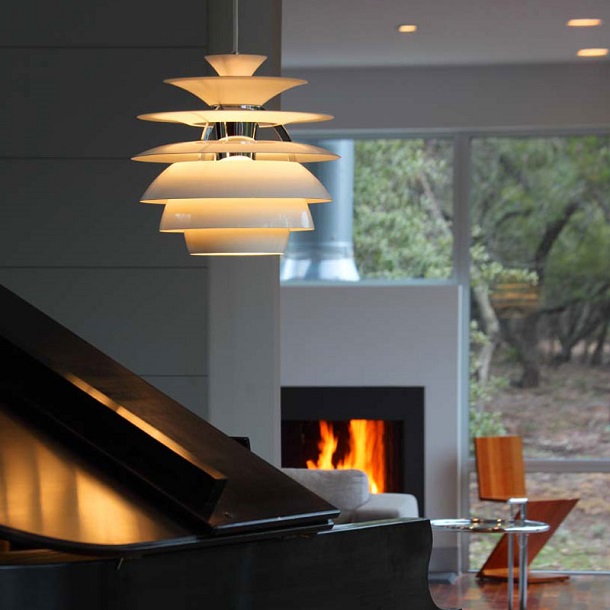 One of their very original designs was the PH Snowball, which is an eye-catching artistic piece that maintains its modernist, minimalistic chic that made it so iconic. This collection is so memorable that it still continues to be a popular piece, even decades after its inception. This is mainly due to its unique shape, with 8 shades being mounted on 3 legs; a glossy top (creating sparkling light) and a matte underside (avoiding reflection). The shape ensures all sides are illuminated, creating optimum, lighting performance but shielding inhabitants from any glare.
A favoured piece by many from Louis Poulsen, the PH Artichoke is an elegant piece, admired by many for decades.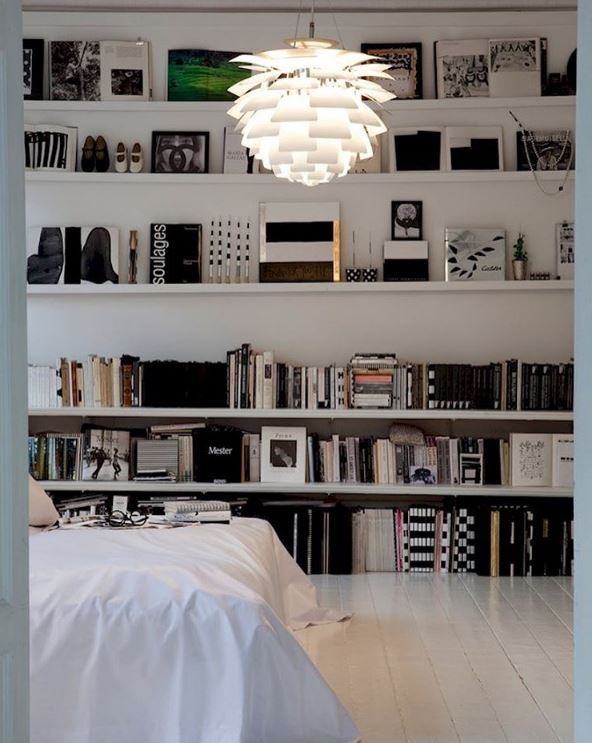 Drawing attention with it's organic form, the PH Artichoke was first designed for the Langelinie Pavilloen restaurant in Copenhagen, but was so popular it has quicklybecome a must have for any contemporary space. Oozing elegance and ambience, the PH Artichoke consists of 72 lovingly crafted "leaves" that protect the light source, redirecting the light to create a distinct, unique effect. The leaves, when both lit and unlit, create an elegant "ice look" that brings lightness to any space. Reflecting its extreme popularity, the range has been expanded to include a variety of sizes and colours.
Invest in your very own piece of Louis Poulsen history at David Village Lighting.
Subscribe to our monthly newsletter or follow us on social media - for a daily dose of noteworthy design.
David Village Lighting Pinterest: @davidvillage
David Village Lighting Twitter: @DVlighting
David Village Lighting Instagram: @davidvillagelighting
The Louis Poulsen PH Artichoke has a unique sculptural design, and is viewed as an international design icon. The PH Artichoke was designed in 1958 by famous Danish designer Poul Henningsen for the Langelinie Pavillonen restaurant in Copenhagen, where it still hangs today. The Artichoke has 72 leaves, positioned so as to provide totally glare-free light from any angle. To ensure a high level of quality, much of the production process is still carried out by hand.