Featured – Foscarini Birdie
The Birdie collection by Foscarini is a family of lamps which is inspired by the poetic image of a bird on a branch.
Although they are all recognisably part of the birdie collection, each version of the birdie lamp is a design in its own right. The collection includes suspension, wall, floor and table options and is available in White, Grey, Amaranth or Orange.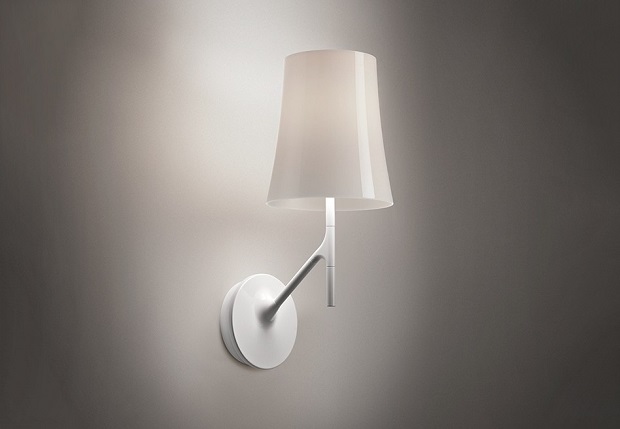 Wall
The Birdie wall model expands the possibility of creating combination of the various versions. It's subtle design and natural inspiration allows the wall version to blend in easily with the most unlikely of settings creating a different looks for each space.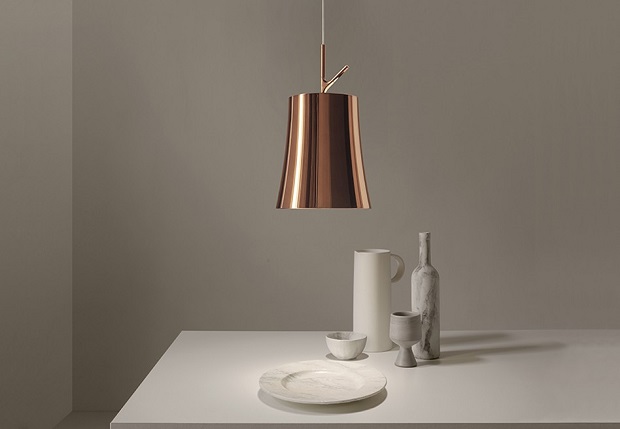 Suspension
The Birdie suspension is suspended in the air with its straightforward and harmonious diffuser. Multiple suspension versions are also available. With either 3,6 or 9 shades the suspension has the same number of white finish arms which act almost like branches of a tree to support the diffusers. Thanks to the additional cable set, the Birdie pendant can be made to suit your room whatever the ceiling height and is available in a ceiling version should no drop be required.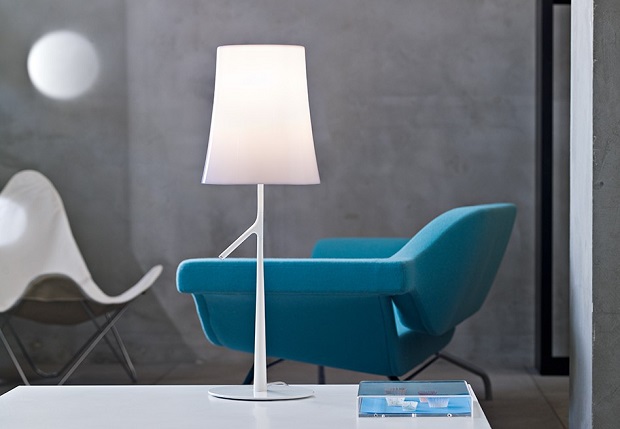 Table
The Birdie table has a slim stem which represent the trunk of a tree. The shade is a reinterpretation of the classic reading lamp while the branch beckons your touch, turning it on or off. These elements work together to give life to a friendly lamp which combines a smooth and familiar structure with a bold character. The Birdie come in two sizes ensuring whether placed in the living room, on a desk or on a bedside table the lamp fits in naturally in the space and add a stylish touch to everyday life.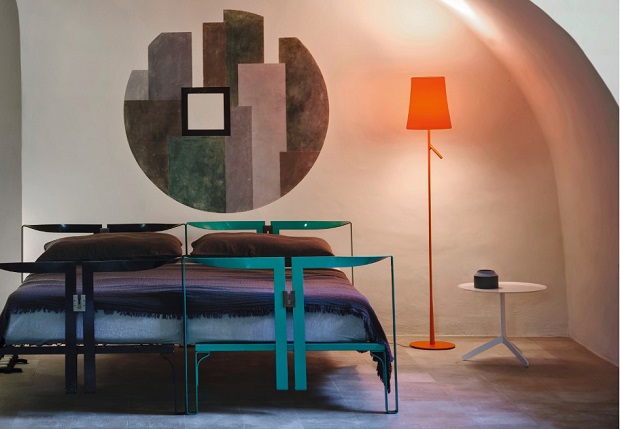 Floor
The Birdie floor has a similar design to the table with a long slim stem and a classic shade with a branch like detail. The Birdie floor stands at 150cm and is perfect to be used to light a area for example where you sew or read.
View the collection by clicking here!
Visit us on our social sites to keep up to date on new products and what's on trend! You can find us on Facebook, Twitter, Instagram, Pinterest and now Polyvore!