David Village Lighting Presents: New in from Vibia


Ending 2018 in style, David Village Lighting brings you a selection of brand new collections from Vibia. Winning multiple awards and created by internationally renowned designers, these stylish, contemporary pieces will be a hot talking point for any visitors throughout the upcoming year, while also easily fitting into any modern space.
Reducing well-known forms into their simplest expression, Tempo is an award-winning collection that uses initiative LED technology to create an elegant, sophisticated effect.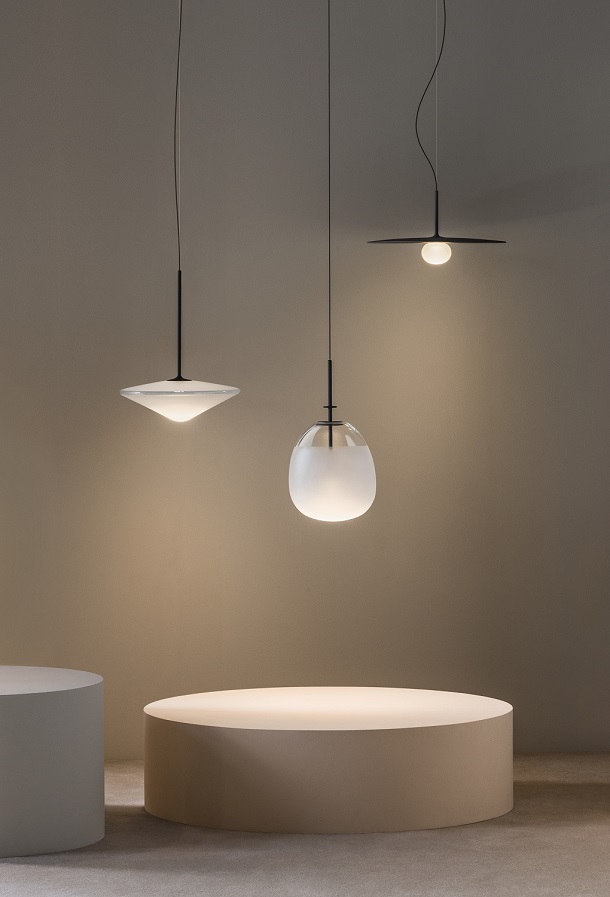 Selected as winner of the 2018 Archiproducts Design Awards (ADA) for outstanding design in lighting, Tempo was inspired by lighting archetypes seen throughout history. Designed by Barcelona-based studio Lievore Altherr, who was influenced by different culture and regions across the globe, Tempo is entirely simplistic, yet chic. Available in three designs in two sizes (all with their distinct look and feel), Vibia has created a collection entirely transferable to any modern day setting.
Duo is a versatile collection, combining a natural wood finish with a technological twist, to create a re-imagined design trend.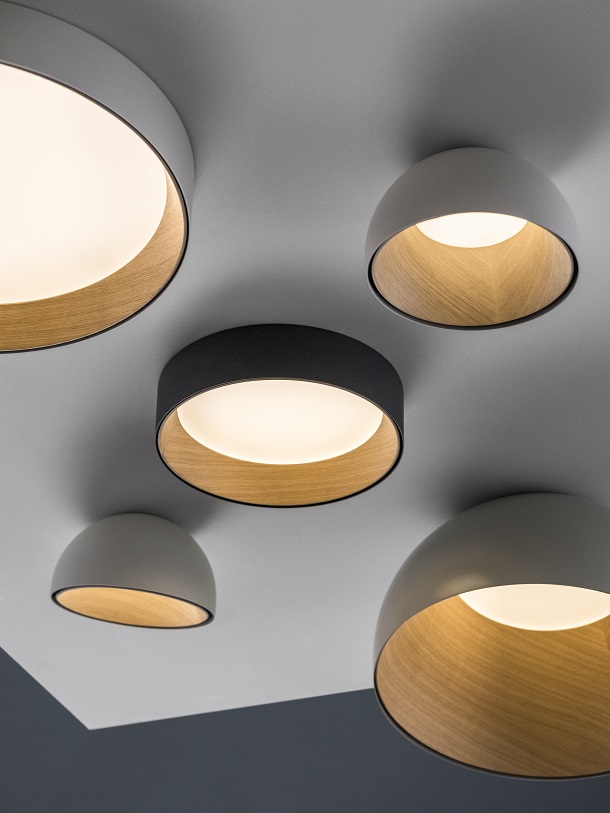 Duo is available in 5 different styles, as well as multiple colour options, making it ideal for a range of interior designs. Lovingly crafted by Ramos and Bassols, these dome shaped ceiling lights combines the organic warm appearance of wood with the technological refinement of metal. This results in a traditional – yet fashionable effect- and with so many options to choose from, Duo really can do it all!
Making a minimalistic statement, the Structural collection is an architectural eye-catching piece that is highly flexible to fit-in areas light would not normally occur.
Inspired by ancient primate architecture (such as caves), Arik Levy has created the Structural collection. Combining both indirect and direct LED light through cubic volumes that form sculptures integrated into the architecture of each space, this collection can be easily introduced into any space. And will be a hot talking point for guests as well. Encased in a spare aluminium box and paired with thin metal rods that both reinforce and divide the geometric forms, it creates the appearance of points of light linked in space.Available for either a ceiling or a wall – and with multiple design to pick from – Structural has something for anyone. This highly versatile piece can be easily welcomed into either a historical or contemporary building.
Subscribe to our monthly newsletter or follow us on social media - for a daily dose of noteworthy design.
David Village Lighting Pinterest: @davidvillage
David Village Lighting Twitter: @DVlighting
David Village Lighting Instagram: @davidvillagelighting
The ever increasing popularity of concrete lighting has seen Foscarini add to the range of Aplomb lamps. The suspension Aplomb has seen an incredible demand because of its iconic style.Now Foscarini has created a matching wall light which compliments the existing pendant very well, available in three colours: white, grey and brown. They are now also available in an LED light source.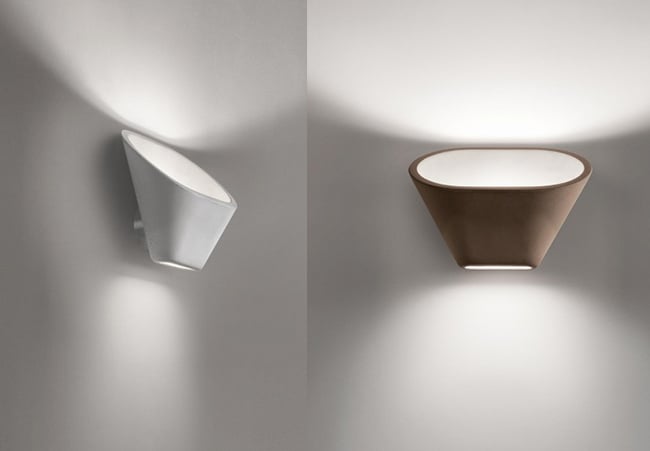 The concrete shade moulds around the diffuser inside to create a single fitment, achieving a wider range of light being diffused upwards onto walls and ceiling above. This wide diffusion creates a soft and relaxing atmosphere as the indirect light illuminates the scene without dazzling those within the space. A smaller and more delicate light is also cast downwards creating a harmonious contrast between the two, having a sophisticated effect upon the room it is situated.