Anthony Dickens – New designer for Santa & Cole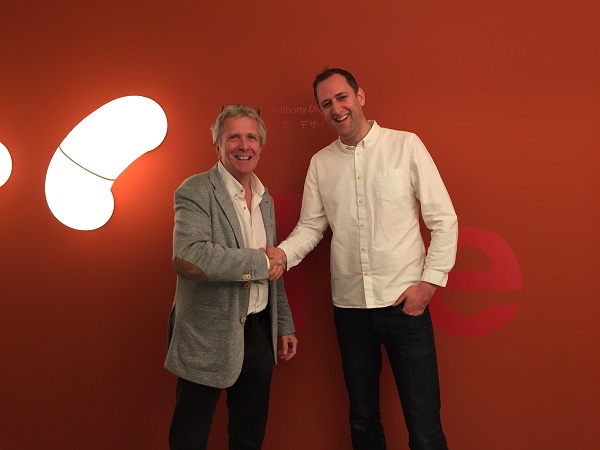 At Euroluce 2017 we had the pleasure of meeting Anthony Dickens (on right), Santa & Cole's newest collaborative designer and creator of Tekio. Tekio is a Japanese word meaning adaptation – the term completely encapsulates Dickens unique design which can assume a number of forms.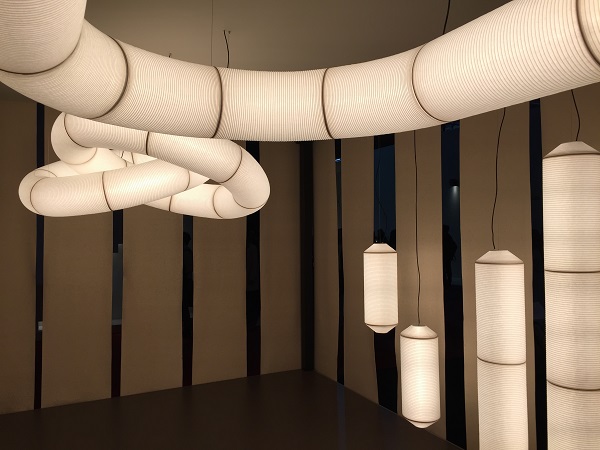 Dickens has created a lighting system formed of flexible paper structures, these modules are held together with magnets for complete adjustability.
The paper used in this design has been folded to create a strong and malleable material to work with, as well as produce a soft delicate light.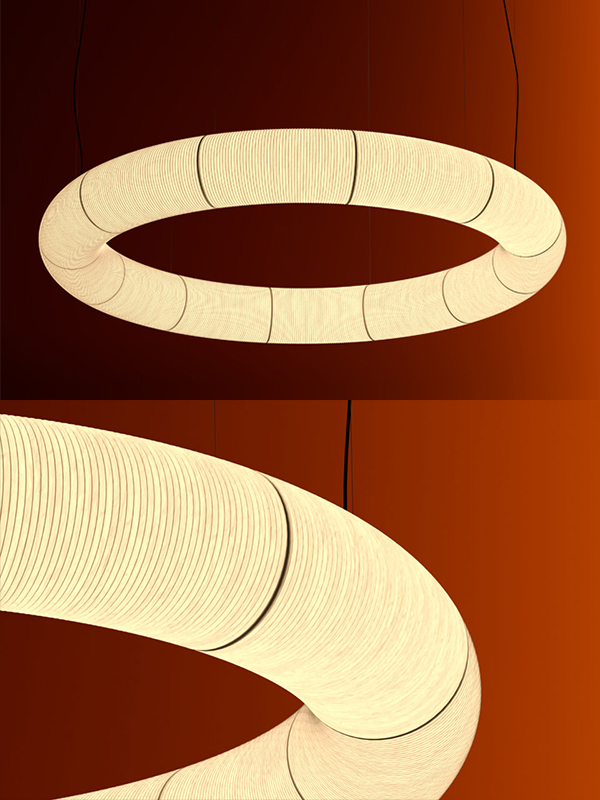 Tekio was inspired by the designer's trip to Asia back in 2010, seeing the traditional paper lanterns known Chochin as used in everyday life. These Japanese lanterns encapsulate their local cultural heritage and set of skills that have been passed down through generations.
Dickens set out to redesign the Asian lanterns with a contemporary edge and modern LED technology but still paying homage to the radiant glow of the traditional design.
Anthony Dickens is a successful designer which has worked with a number of British brands we are very familiar with: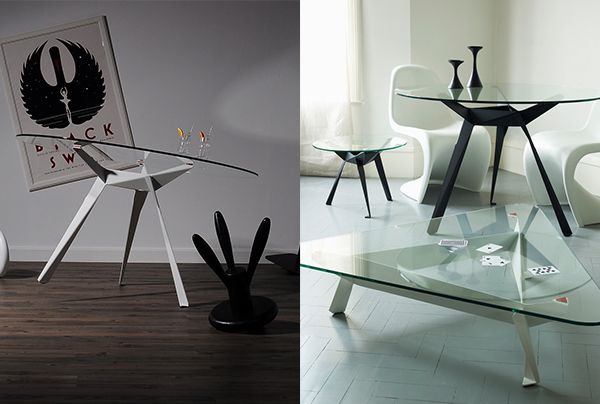 Origami for Innermost. A collection of angular shaped tables inspired by an oriental design for contemporary living.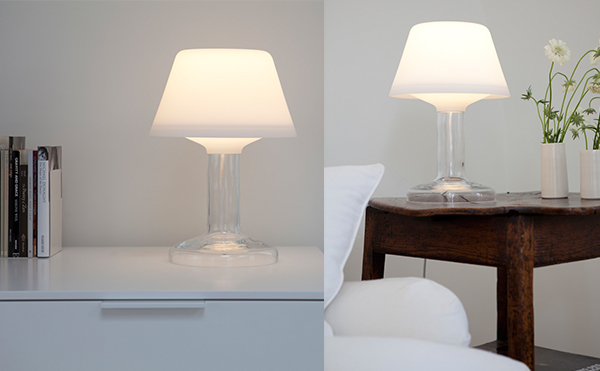 Halcyon for Decode London. Statement contemporary lighting designed for functionality and style.

'Fifty' for Anglepoise. A homage to the original design in 1932, fixed at 50° this design pays tribute to the friendly and iconic style.
We cannot wait to see more from Anthony Dickens and the response to his new collaboration with Santa & Cole…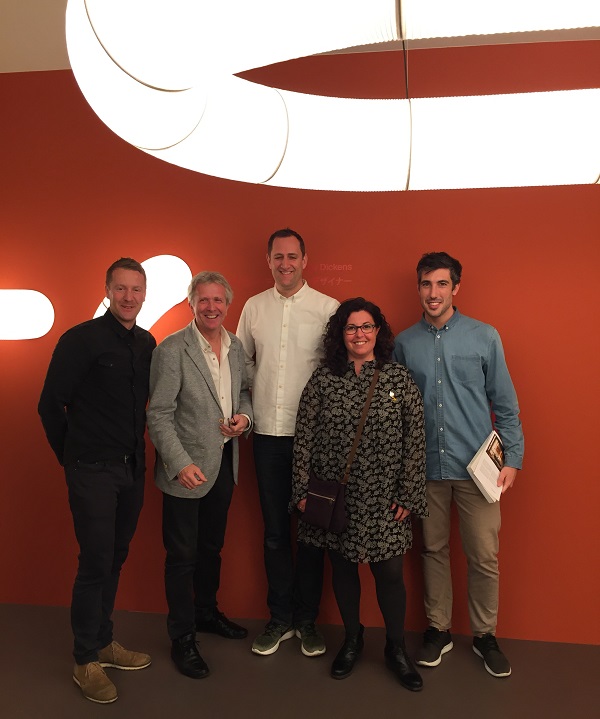 Visit us on our social sites to keep up to date on new products and what's on trend! You can find us on Facebook, Twitter, Instagram, Pinterest and now Polyvore!