Moooi Coppélia
We are excited to introduce to you Moooi's latest release. Designed by Arihiro Miyake the the Coppélia chandelier is inspired by the ballet of the same name.
With a graceful sense of wonder, a beautiful mechanical doll appears to magically come to life in the famous ballet, Coppélia.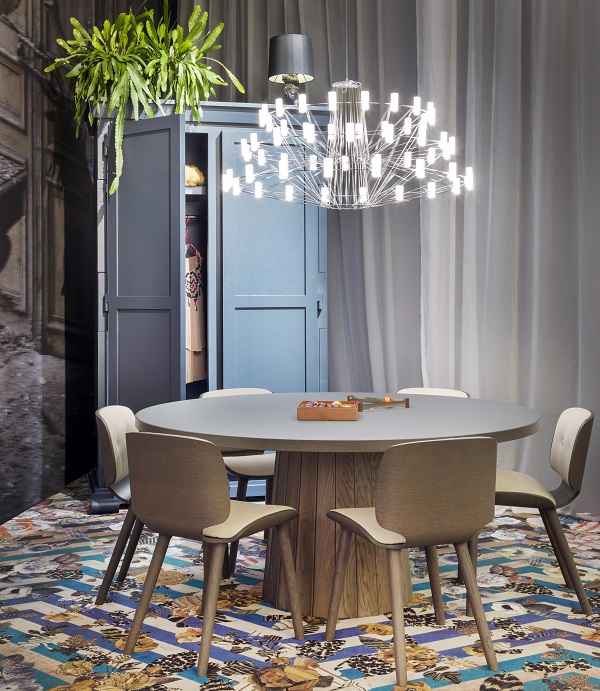 In the performance the ballerina traces, with sinuous movements, a delicate after-image in the air, inspiring the fluid motion of Miyake's design.
The graceful dance, staged by the crossed wire structure leads the spectator to dozens of glowing LED lights defining the glow of Miyake's new interpretation of a classic chandelier.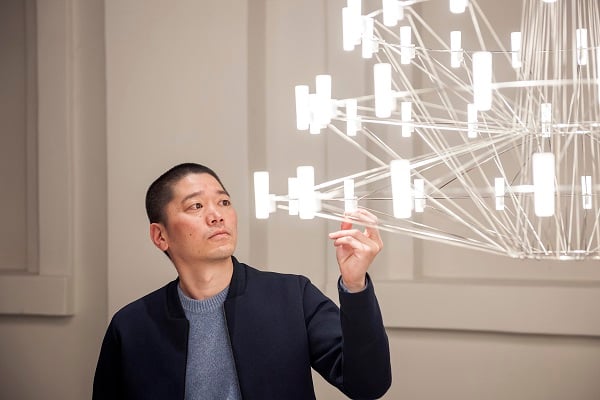 Designer Arihiro Miyake graduated from Kobe Design University, Japan in 1999 and further went on to complete his maters degree in furniture and spatial design at Aalto University, Finland in 2002. After he had worked at a few design studios in Helsinki and Milan, in 2004 he established his own design studio Studio Arihiro Miyake in Helsinki, Finland. There he worked internationally on diverse design projects from restaurants and exhibition architecture to furniture and lighting design.
Arihiro Miyake first worked with Moooi 6 years ago when he was asked to worked with them on a small table design. This time he wanted to create a design which forgot what regular lamps look like and create a unique design incorporating LED's.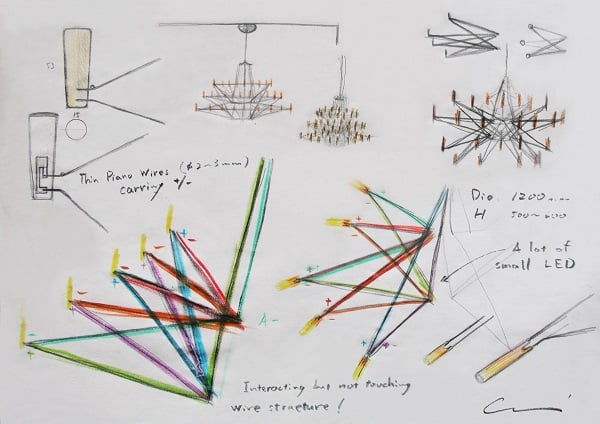 Arihiro Miyake notes "Before we didn't design the light source. But today we can design the source itself. Like this one". The LED's have been purpose made for the Coppélia design. Inside the lamp are the LED's and then another layer called the light guide. This is so the lamp distributes light equally, as if you were to put the LED's in only one point, the one spot will be brighter than the others.
As he completes the second collaboration between himself and Moooi, Arihiro Miyake praises them and their team saying "The engineering team at Moooi is fantastic. Moooi are always on the look out for young talent, collaborating with new people each year".
To view the Moooi Coppélia online click here!
Visit us on our social sites to keep up to date on new products and what's on trend! You can find us on Facebook, Twitter, Instagram, Pinterest and now Polyvore!