/
Brands
/ Light Attack

Light Attack from David Village Lighting
'Bringing together a range of lighting that is both contemporary and classic'
The emphasis is on well designed lighting that is functional and well priced. This range of lighting is particularly suited to the architectural commercial market and has been used successfully in many diverse projects in the UK and abroad.
Many items from the Light Attack range are displayed in our Showroom in Sheffield. For customers unable to visit us the lights are available to buy-on-line. Our lighting design team are on hand to discuss projects and provide lighting solutions.
Light Attack - from the Village Blog
Brighten up your summer – Exterior lighting!
5 June 2015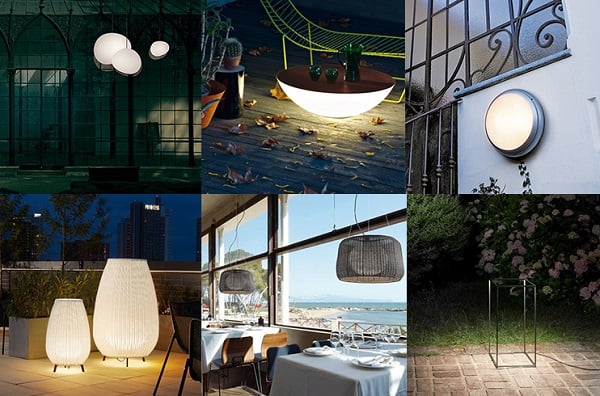 It's that time of year when it's beginning to warm up and we venture out into our gardens once again! For the summer months our gardens become another room of our house, a space for entertaining and relaxing. Atmospheric lighting creates a more inviting and liveable space for the season, making up for its neglect over the colder months! Here are our favourite picks of exterior lighting sure to liven up any garden!
(From left to right)
Foscarini Gregg Suspensions Media, Grande and XL
Bover Amphora Floor in Small, Medium and Large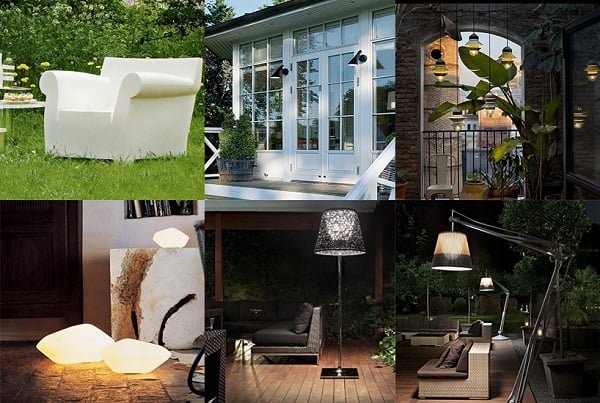 (From left to right)
Oluce Stone of Glass in Small, Medium and Large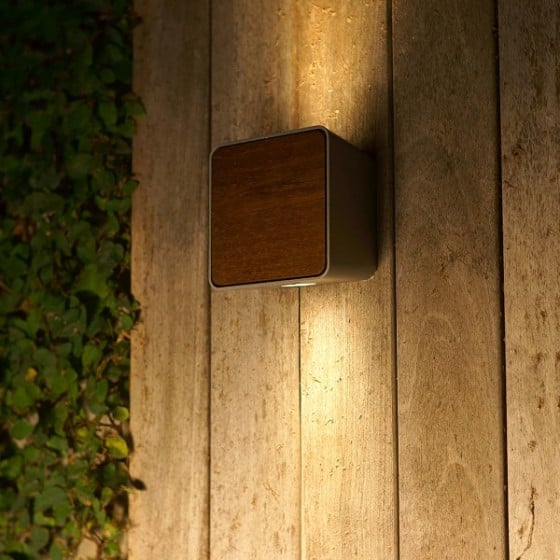 Also a wall light from our very own range Light Attack Pad 1, in dark wood finish.
Treat your garden and make it into an outdoor living room with decorative lighting and furniture. 
Visit us on our social sites to keep up to date on new products and what's on trend! You can find us on Facebook, Twitter, Instagram, Pinterest and now Polyvore! 

| | |
| --- | --- |
| Tags: | Artemide, Bover, Exterior lighting, Flos, Foscarini, Garden, Kartell, Light Attack, Louis Poulsen, Marset, Oluce, Summer |
Share this:
Industrial Chic Decoration Trend
28 May 2015
A trend that is becoming increasingly popular is "industrial chic" decoration. It started off in trendy cutting-edge bars/restaurants and now it seems many businesses are following suit. The trend is also making its way into the home.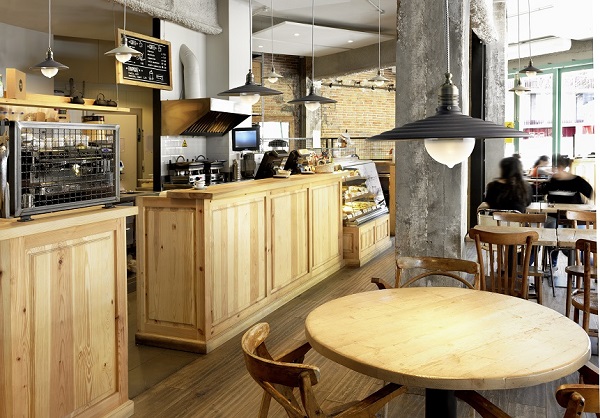 The fittings consist of raw materials such as concrete, mix metals and glass. The design matches the resources by having an unpolished and unrefined quality to them, which gives an effortless and almost casual vibe that people desire. The style has been widely appreciated in décor magazines such as Elle Décor UK and Living Etc, as well as Pinterest and all over social media. So to keep up with the trends, here's our new industrial chic lighting collection…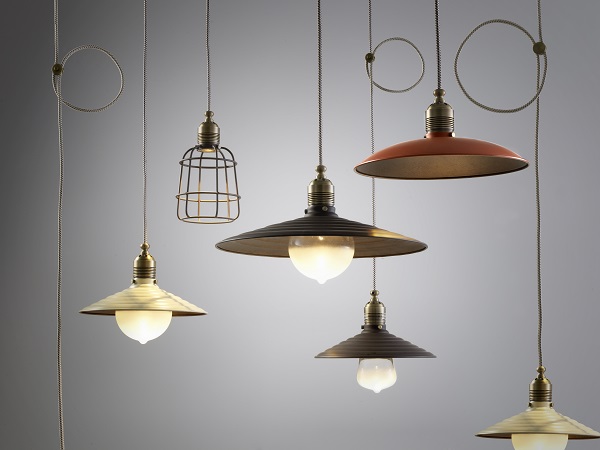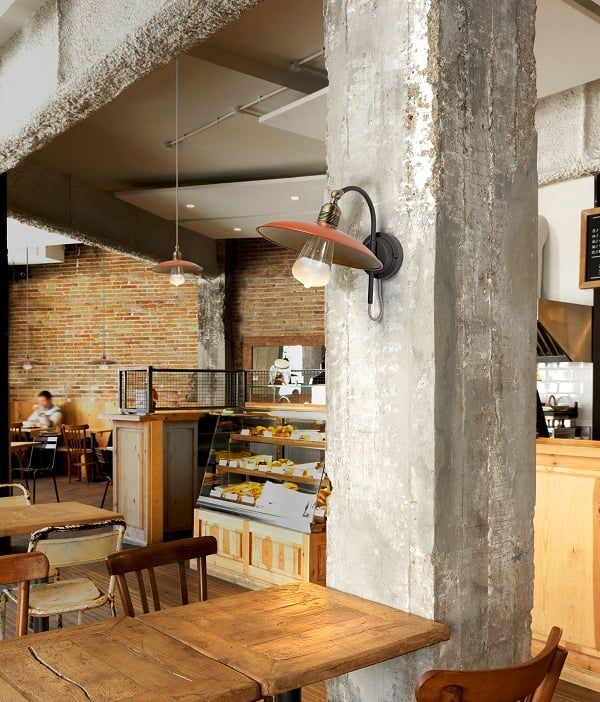 The new Light Attack Retro collection consists of four pendants and three wall lights, with a range of finishes available, the fittings can also be customised by having any combination of the components put together to suit the individual. The pendant comes in small, medium and large of disk shaped pendants and one with a cage structure, the wall lamp has a small and medium to choose from as well as a cage fitting.
The unique quality to these light fittings is that they have a built in LED light source. It is located in the end of the electrical cord where usually a bulb is fitted. This means the glass globes are purely for decoration. The pendants/wall lights can be used without a globe or alternatively choose between two designs.
So join the trend and discover our new Light Attack Retro collection!
Visit us on our social sites to keep up to date on new products and what's on trend! You can find us on Facebook, Twitter, Instagram, Pinterest and now Polyvore! 
Share this:
Sheffield Design Awards 2014
16 October 2014
David Village Lighting Was proud to have sponsored the Sheffield Design Awards 2014 which will took place in The Arts Tower on 17th October. The Sheffield Design Awards are delivered in partnership by Sheffield Civic Trust and the Royal Institute of British Architects Yorkshire. The SDA are held every two years and open to any project within the city's boundary. The awards celebrate the best new architecture and design in the city.
The Winner is SUM Studios by Studio Gedye Ltd.
SUM Studios is the revival of three beautiful Grade II listed Victorian School Board buildings into a dynamic mix of arts, business and community spaces. David Village Lighting worked closely with Studio Gedye and provided many of the lights used on the project. You can see more in our project gallery.

Share this: