Our Favourite New Products of the Month!
This month we've been busy adding lots of new and exciting products to our website. We've picked out some of our favourites to share with you!
Fontana Arte Avico Outdoor Suspension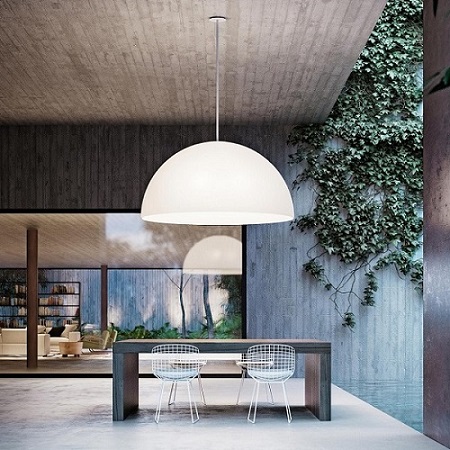 The Fontana Arte Avico is a beautiful extra large, big- impact suspension lamp. The semispherical shaped lamp is designed to be situated outdoors with and an IP 55 rating. The lamp is made with a translucent white polyethylene diffuser and an iron canopy with an anodized aluminium colour finish. The Lamp can be fitted with a lower disc which covers and the hides the light sources, this is sold as a separate accessory.
AXO Light Hoops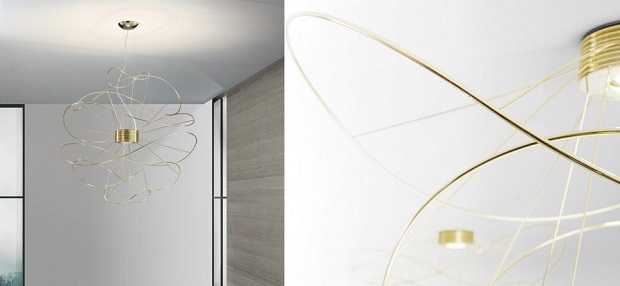 The Axo Hoops is a collection of ceiling and suspension lamps with interchangeable elements in three different shapes and sizes. The shade is an attachment of 24k gold finish circular pieces which can emit light upwards and downwards at the same time. 
Vibia Puck & Puck Wall Art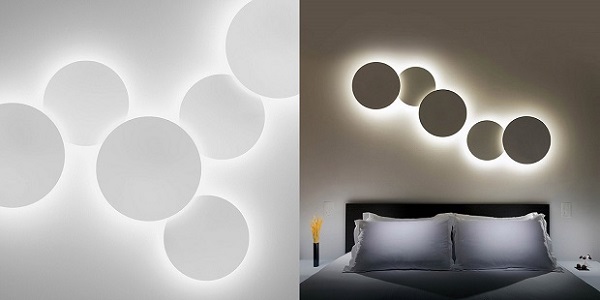 The Puck Wall Light and Wall Art collection is created by Jordi Vilardell. The collection is one which expresses light using circular forms and by using a LED source it creates a warm, even and glare-free light. The wall light features a matt triple opal blown glass diffuser and be can customised into a wide range of lighting compositions which are superimposed over one another to create a personalised wall art. The Puck Wall's versatility means it works well either on it's on or groped together.
Muuto Accessories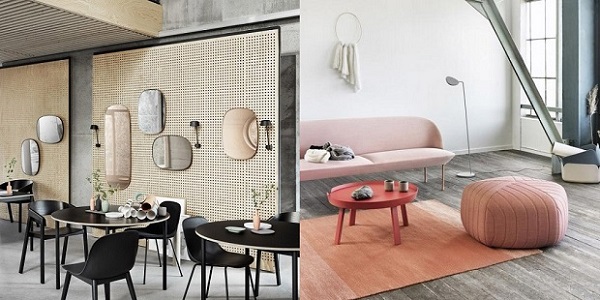 Muuto have been adding to their accessory and furniture collections and we love it all! Featured above are the Framed Mirrors and the Five Pouf. The Framed collection is a series of mirrors in two sizes and three colour versions. The mirrors can be hung either on their own or in groups to create an almost art-like mirror installation on the wall, they are well suited to be used in bathrooms and other wet rooms.
The Five Pouf which is designed by Anderssen & Voll evokes visions of neatly ploughed fields. The Five Pouf's rows of quilted tailored material make it versatile and easily adaptable to multiple settings. The pouf's pentagon form is the ideal shape to accompaniment any sofa, to be used as an extra seat for a guest or to simply liven up a dull corner.
Artemide Meteorite Table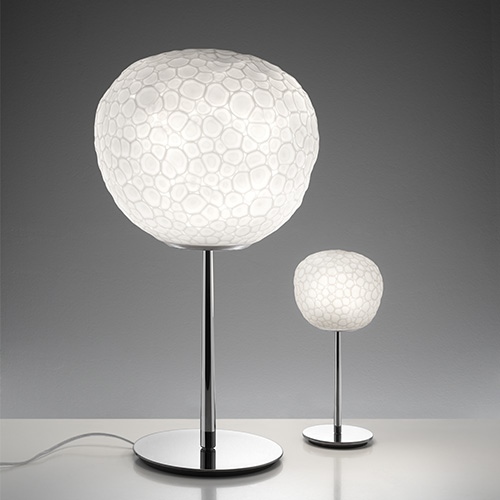 The Meteorite is a collection which has five different versions: table, table with stem, floor, wall/ceiling and suspension. The Meteorite Stem Table 15 and 35 feature a chromed aluminium and steel stem with a blown glass diffuser. The diffuser is made with a double layer of artistic glass which is obtained through a 'stampo a fermo' mould-blowing technique. 
Moooi Coppelia Chandelier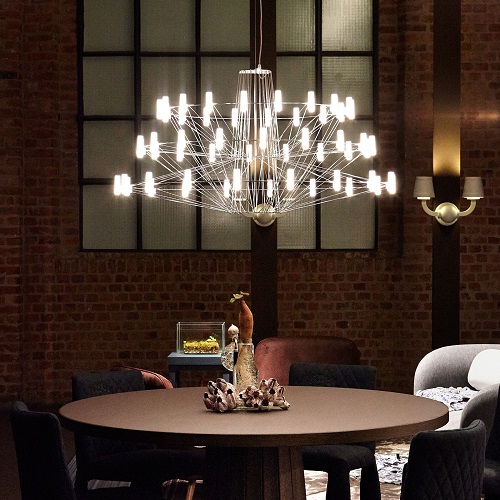 We've already featured this chandelier but we love it so much we're showing it off again! The Coppélia design is a new interpretation of a classic chandelier created by established Japanese designer Arihiro Miyake. The design was inspired by a ballerina's sinuous moment and creates a delicate image in the air. Powered by a low voltage current, the design has no need for additional wires.
Fabbian Roofer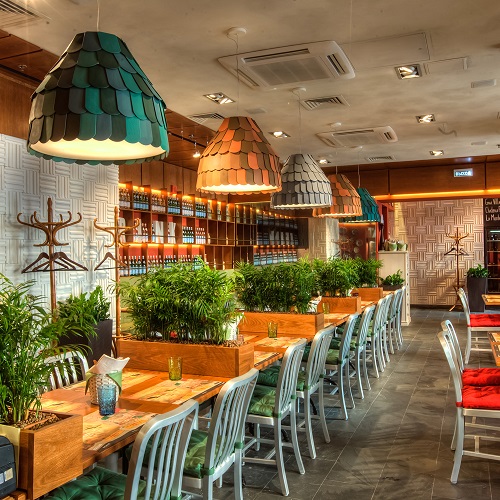 Youthful is the most appropriate adjective to describe this collection of hanging lamps designed by Benjamin Hubert. The inspiration for the design came from roof tiles and they were also the idea behind the shape of the single elements which are attached by hand. The scales are made in a semi-rigid rubbery material which can be machine washed at 30 degrees. The indoor lamp collection is available in five different shapes and sizes and can be hung either using a cable or fitted directly to the ceiling rose.
Visit us on our social sites to keep up to date on new products and what's on trend! You can find us on Facebook, Twitter, Instagram, Pinterest and now Polyvore!