At Davide Groppi they put their time into designing lamps which work with the user in mind.
Some of their newest collections include lights which are portable allowing you to move them around the home or office with ease.
Below we have some of Davide Groppi's latest designs!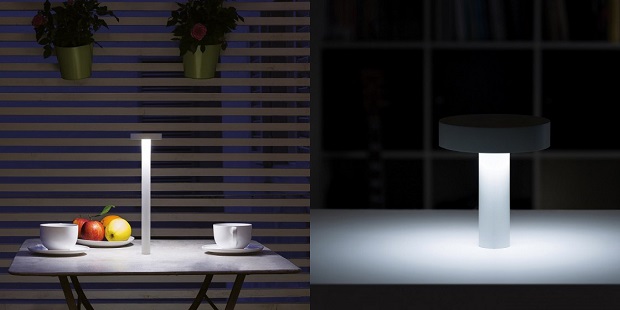 Both of these lamps have been produced to be portable with rechargeable batteries included. The Tetatet Table is fitted with a magnetic base and once charged can be used for up to 10 hours, perfect for dinning or study areas. The PoPuP table once charged can be used for up to 12 hours and includes an audio speaker allowing you to play music for up to 30 hours without light.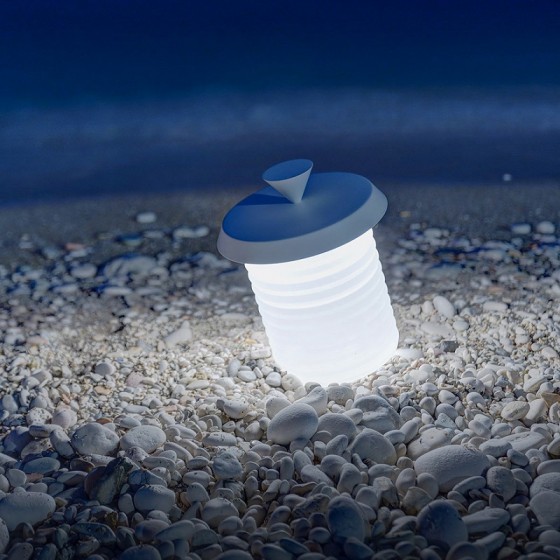 The outdoor Picnic Lamp is also portable and has an IP54 rating making it suitable for those nights out in the garden with it lasting for up to 5 hours from the rechargeable battery.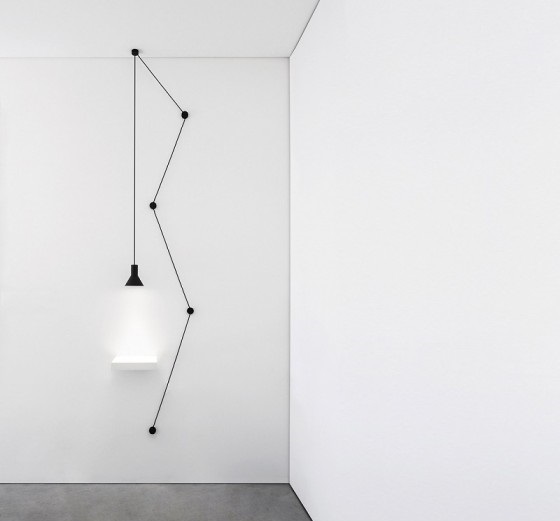 Neuro is a creative suspension lamp which is hung via both the wall and ceiling. This way of installation means you can personalise how the lamp is fitted. The lamp is the idea of simple components which when put together brings light.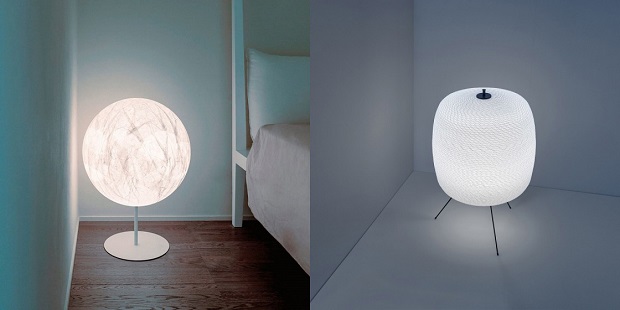 GoodMorningChina Floor & Shoji Floor
The GoodMorningChina Floor lamp is a beautiful sphere shaped lamp which is dimmable, creating a light perfect for a bedroom or lounging area in your home. The Shoji floor lamp which is placed on three metal legs also features a dimmer and is made from a polycarbonate shade.
To view all of the collections online, click here!
Visit us on our social sites to keep up to date on new products and what's on trend! You can find us on Facebook, Twitter, Instagram, Pinterest and now Polyvore!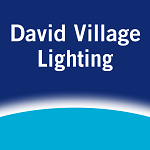 As Davide Groppi collects an AZ Award for the Fosbury light we look back at where it all began for him.
'The Fosbury light is a luminaire that is a hybrid between a floor and suspension in a special composition inspired by the aerial sculptures of the American sculptor Alexander Calder.'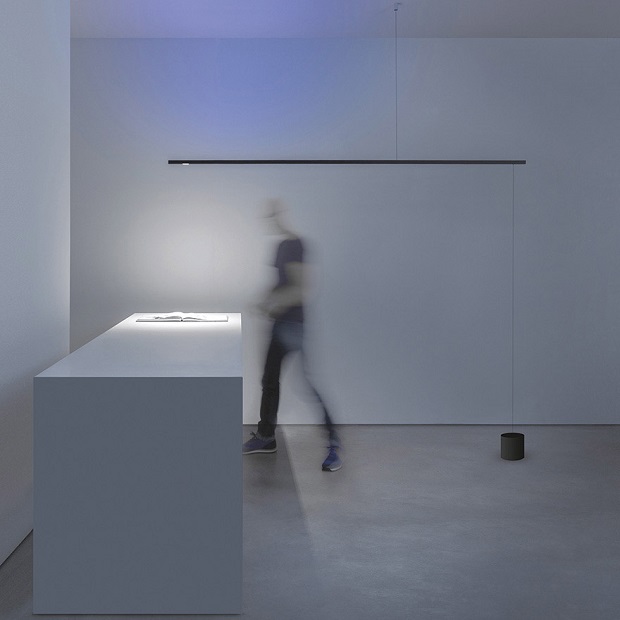 It all started for Davide Groppi in a small laboratory in the Italian town of Piacenza during the late 1980's. For Davide simplicity, weightlessness, emotion and creative invention are the fundamental components of each lamp or project.
Over the years he has developed various products and held shows in collaboration with companies specialising in design such as De Padova and Christofle. Throughout his career Davide Groppi has worked with a faithful group of collaborators who share his vision and help to bring his ideas to life.
Davide Groppi's excellence has been recognised by the press and he has received prestigious awards for his lighting creations, including the Edida Award in 2011, the Design Plus Award in 2014 as well as two at the 23rd edition of the ADI Compasso d'Oro Awards and the ADI Compasso d'Oro Mention of Honour upon the rechargeable lamp Tetatet in 2016.
To View the Davide Groppi Fosbury Light Click Here!
Visit us on our social sites to keep up to date on new products and what's on trend! You can find us on Facebook, Twitter, Instagram, Pinterest and now Polyvore!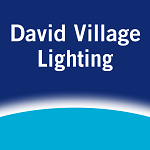 Davide Groppi aims to create lights in which simplicity, lightness, emotion and invention are the basic components. The Moon pendant encapsulates all these components. Moon was born from a dream … the idea of bringing the moon home. The diffuser is made from Japanese paper and when switched on casts a beautiful ambient light.