Lodge Close based in Cobham, a residential project designed by Castellum with architect Fletcher Crane.
Designed by award-winning architects Fletcher Crane, Lodge Close is a 4000sqf ultra contemporary building residence in Stoke d'Abernon, Surrey.
The twin gabled roofs are constructed from zinc while the exterior is clad in a mixture of modern slim-format brickwork and natural cedar battens. The oversized aluminium glazing provides superb lighting and allows the maximum benefit of the glorious views over the Surrey countryside.
For this exciting project, David Village Lighting supplied various Vibia Wireflow pendants which give a spectacular look to the interiors. The Wireflow can be specially configured on the Vibia CREA computer program which David Village Lighting are specialists in.
If you want to discuss this as a possibility on your project please contact us.
Lighting Supplier - David Village Lighting.
Developers: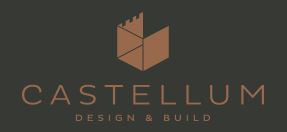 Architects: