New in!
Resident has recently released 2 new collections and a new finish to their well loved Parison Pendant collection. Below we have all you need to know about the new arrivals!
Bloom Pendant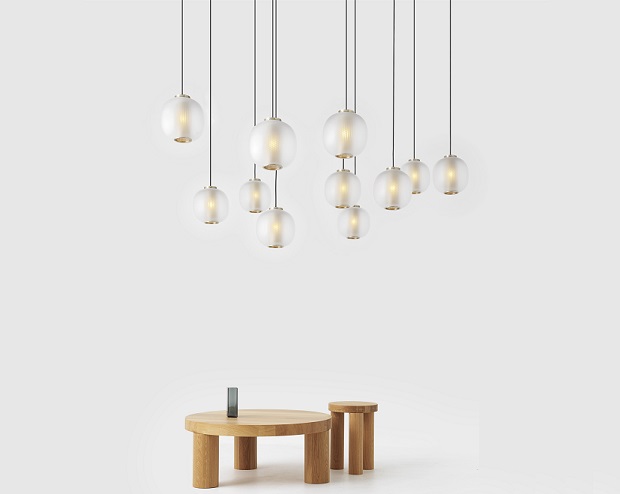 The beautiful new Bloom Pendant is inspired by the gentle flow of paper lanterns. When lit the pendant has a glorious warm glow which is the result of transparency and light. The light is created with two contrasting materials; a finely perforated mesh core and frosted blown glass. When combined, they create a soft textured focus onto the inside of the shade. At the same time a clear pool of light is projected downwards creating a distinct light which when either on or off is a versatile unobtrusive light.
Click here to view the Bloom Pendant!
Circus Pendant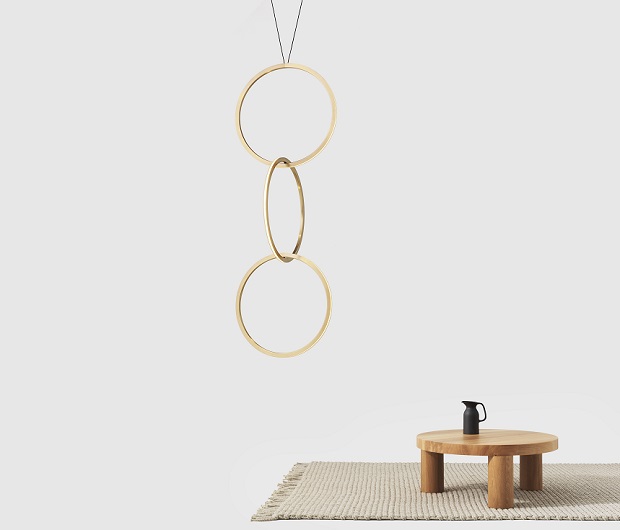 The new Circus collection is a remarkable system of interconnected rings which can be arranged in a number of sequences to create a striking focal decoration. The Circus is designed by Resident Studio and each of the brass rings projects out a elegantly diffused warm LED light source which goes around 360 degrees.
The Circus Pendant is available as either 50cm diameter which holds a minimum of 2 rings and a maximum of 6 six rings or 75cm diameter which holds a minimum of 2 rings and a maximum of 4 rings.
Circus is a flexible system which can suit spaces of various shapes and sizes and ideal for commercial and residential environments.
Click here to view the Circus pendant!
Parision Pendant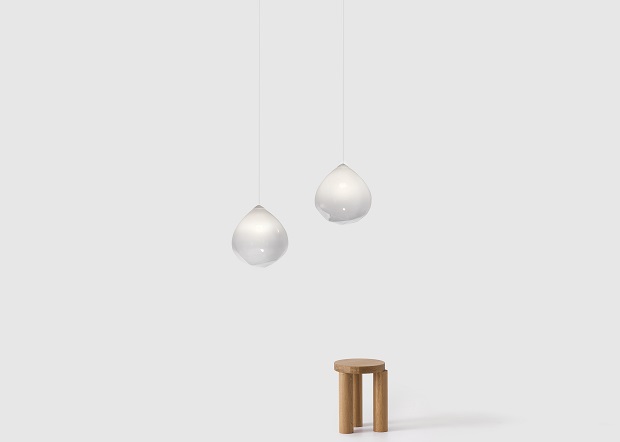 The Parison pendant was originally designed in 2014 by Nat Cheshire with a gradient of opaque black to translucent at the base. The Parison Pendant is now also available with opaque white at the top which graduates to transparent at the base. Parison is a beautiful mouth blown glass pendant with the underside surface containing slanted angles which creates a contradiction between fluid and jagged. The pendant houses a LED bulb which creates a soft warm glowing fixture ideal for any space.
Click here to view the Parision Pendant!
Click here to view the resident collection!
Visit us on our social sites to keep up to date on new products and what's on trend! You can find us on Facebook, Twitter, Instagram, Pinterest and now Polyvore!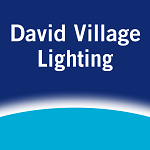 Brand Focus – Resident
Since October of last year we have been working with New Zealand based company, Resident. Their beautiful hand made designs are made to the highest of quality and are distributed worldwide from their Auckland, London and Los Angeles warehouses. Each of their designs is made to add value to space and create a timeless interior.
Below we show you some of Residents most popular designs.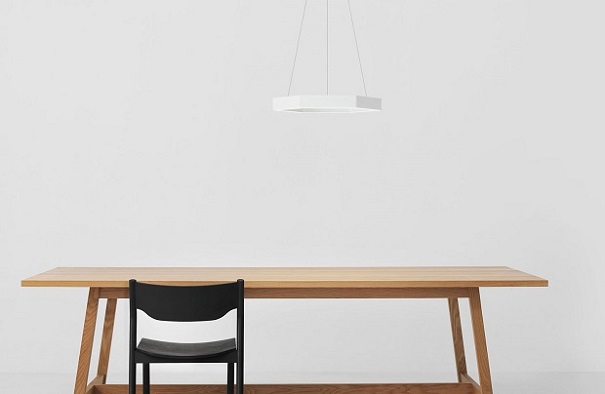 The Hex 500 pedant is an innovative hexagonal shaped light which is constructed from aluminium. This modern design is perfect for the home or office. The Hex contains a high quality warm LED which shines through a recessed prismatic diffuser. The Hex 500 pendant is available in either Black or White. The Hex pendant is also available in a larger size which is available in brass and black.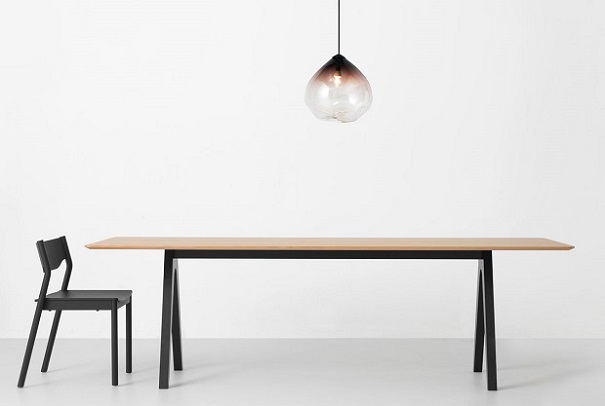 The Parison glass pendant is created from a mixture of black and clear glass which is mouth blown into shape. Its surface is a fluid gradient from opaque to transparent. The top of the pendant houses the LED lamp which gives out a soft, warm glowing light. The handmade design is perfect for both home or contract use.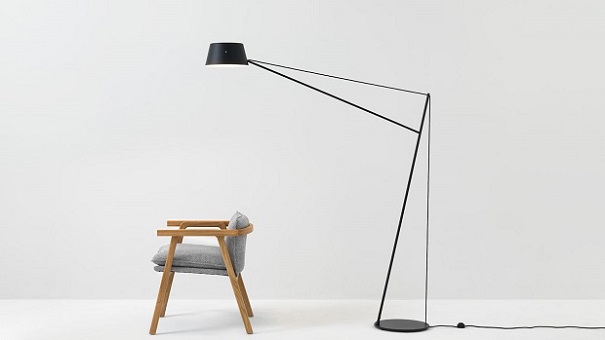 The Spar floor takes its inspiration from the mast arrangement of a classic sailing boat. The large cantilevered floor's simple design relies on a tensioned electrical cable for support. The Spar floor is constructed in spun aluminium and steel with a black finish and available with either a red or black cable.
View the whole Resident collection by clicking here!
Visit us on our social sites to keep up to date on new products and what's on trend! You can find us on Facebook, Twitter, Instagram, Pinterest and now Polyvore!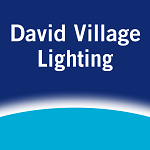 Resident Lighting – Now Available Online
Resident Lighting was established in 2011 by Simon James and Scott Bridgens. The New Zealand based company is committed to the design, manufacture and distribution of high quality furniture and lighting.
Resident Lighting uses their company vision - Progressive, Innovative, and Timeless – to create designs which add value to where people live, work and play.
The globally focused company has warehouses in Auckland, London and Los Angeles allowing them to distribute worldwide.
Below we've picked out some of our favourites in the collection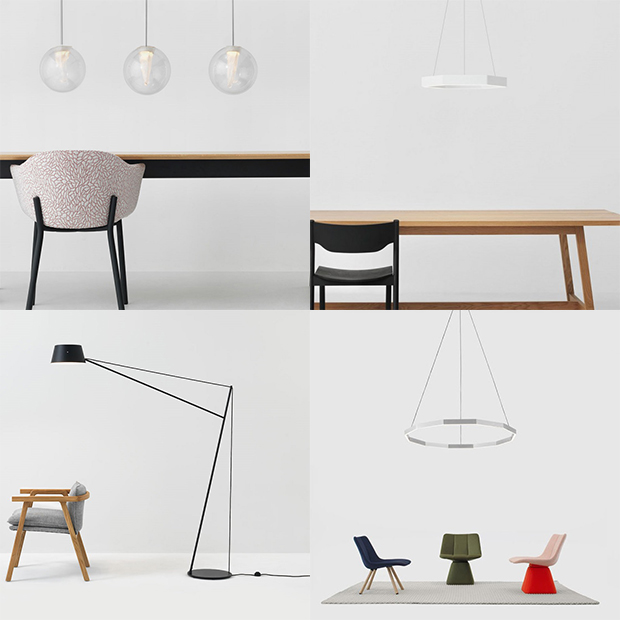 Spar Floor 
Visit us on our social sites to keep up to date on new products and what's on trend! You can find us on Facebook, Twitter, Instagram, Pinterest and now Polyvore!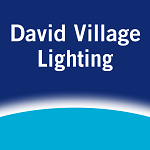 Our 10 Favourite Recent Releases
Over the last couple of months we have added lots of new and exciting designs and we have picked out our favourite ten to share with you!
Muuto Ambit Rail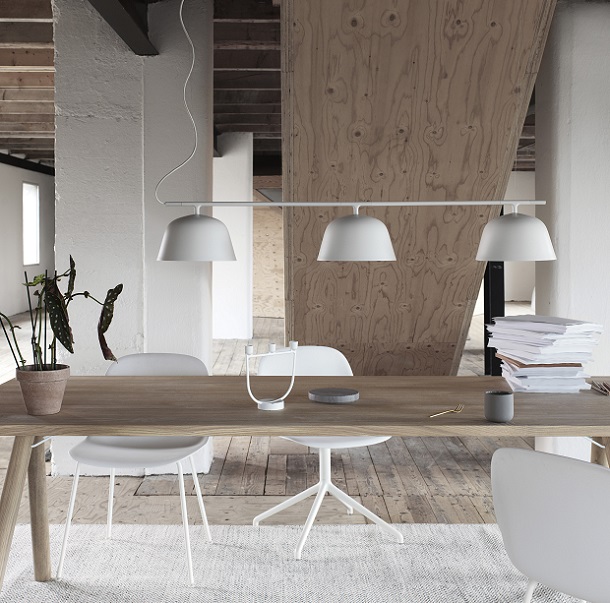 The new Muuto Ambit Rail is an extension from the Ambit series. The design is constructed using three Ambit shade mounted onto a tube leaving a minimal yet striking impression of a reformed, modernised chandelier. A key focus of the Ambit Rail is its fluidity with all joints and cable hidden and the supporting wire remarkably thin.
Moooi Perch collection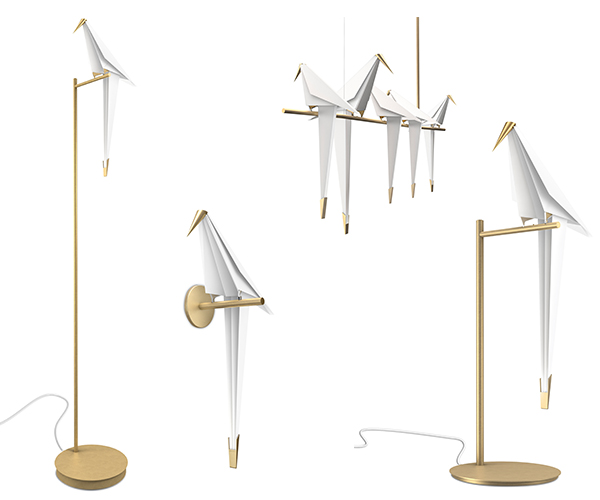 It's too hard to pick just one item from the new Moooi Perch collection so we've picked it all. With perch, designer Umut Yamac has designed a collection which encaptures the beauty of an exotic bird blissfully perched upon a tree. The collection is timeless, created with paper and brass detailing. The beautiful simplicity of the collection means you can either fill the room with a forest or pick just one as a statement piece.
Anglepoise Original 1227 Ceramic Collection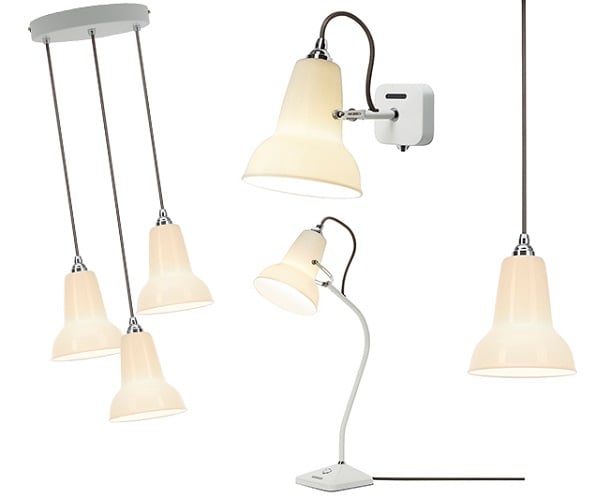 The new Ceramic collection by Anglepoise includes a pendant, a cluster, a table lamp and a wall lamp which all exude simplicity and elegance. The collection features a glossy bone china shade with chrome plated fittings and a grey fabric cable. Formed from the purest bone china, the white glossy shade turns translucent when on radiating a soft, ambient light around the room. 
Brokis Knot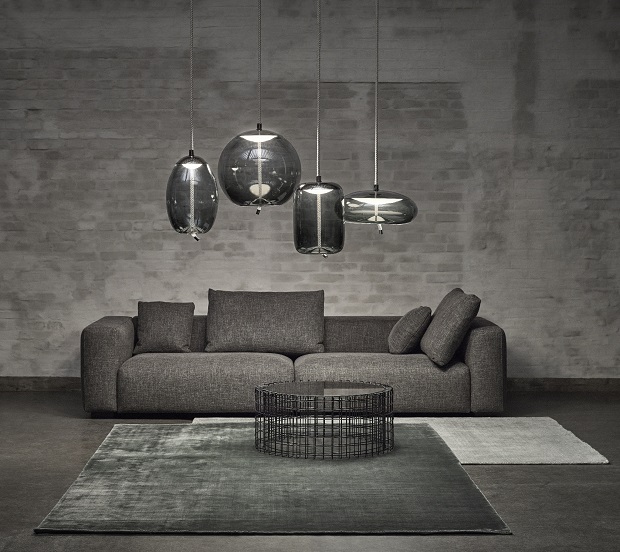 The Knot is a statement collection which includes 4 pendants each with different shaped mouth blown glass shades. The beautiful design combines coarse natural fibres with smooth, transparent blown glass and a robust cord with seemingly pulls the bottom of the glass inwards. The collection creates an impressive display whether hung along or in a group.
Bocci 84 Series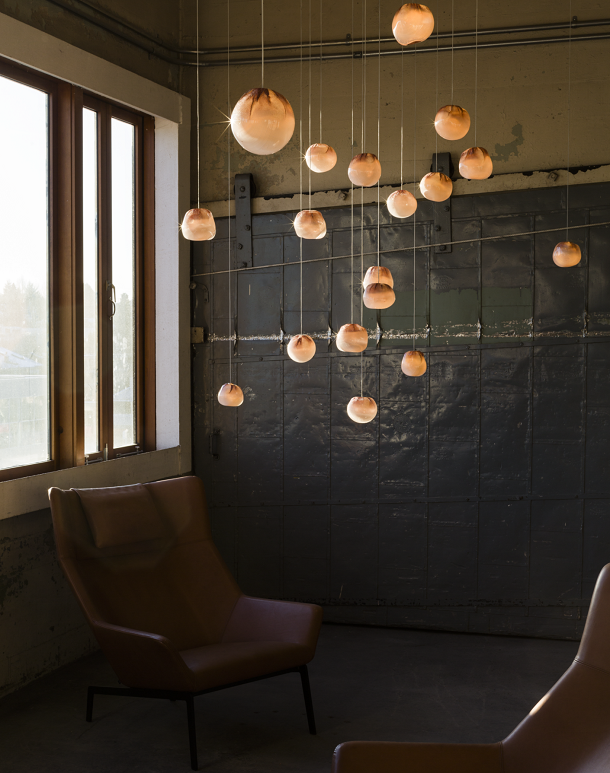 Despite not officially being available until September we couldn't wait to get it online to show off to you. The new Bocci 84 is collection which has many compositions and at the bottom of each cable has a white glass moil which is captured inside a fine copper mesh basket and then plunged into hot clear glass creating the shade. Sometimes the copper mesh basket folds and crinkles, adding specificity to each piece.
Axo Orchid Collection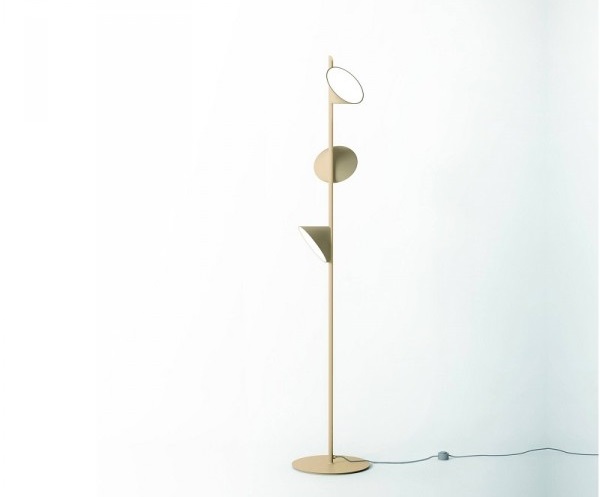 The latest collection by Axo is Orchid which includes wall, ceiling, suspension and floor lamps which are available in either white or sand. Austrian designer Rainer Mutsch designed the collection with two separate yet complementary souls, one outer that of nature with its flower shaped diffuser and the other which is more hidden, a high tech integral LED.
Kartell Aledin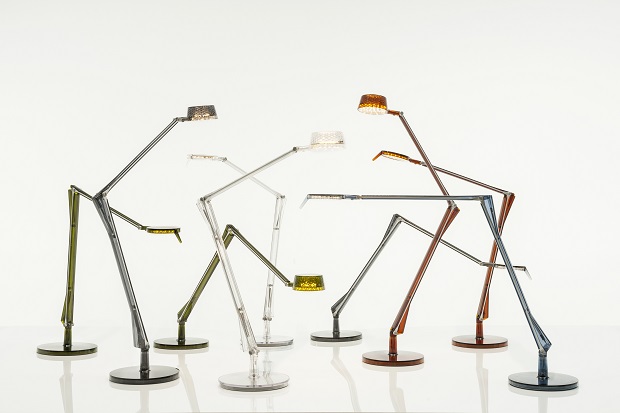 The new Aledin table by Kartell includes two different styles, Tec and Dec. The Aledin Tec has a flat head which gives out an adjustable direct light thanks to the movement of the diffuser head. The Aledin Dec is a more decorative shape with a cone shape diffuser with the light which Dec gives out is wider and more atmospheric. The two polycarbonate arms create the structure and are available in a range of fun colours.
Moooi NR2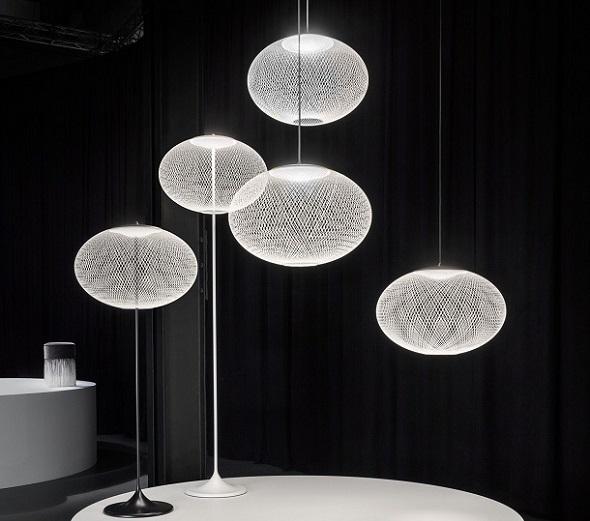 A relation to the existing Non-random collection by Moooi the NR2 is a collection with three suspensions and a floor version. The elegant bubble shade is available in either white or black thread and is fitted with and integrated LED which gives out a soft diffused glow. The NR2 is currently available in the medium size with the small pendant, large pendant and floor version available soon.
Resident Bloom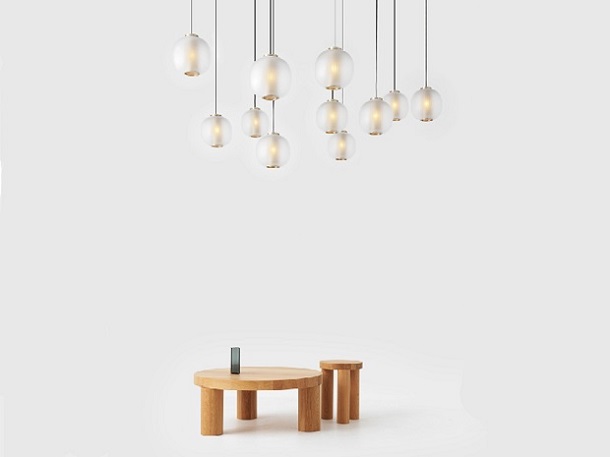 The latest release from resident is a beautiful pendant made from a finely perforated mesh core and frosted blown glass. The two combined projects a soft focus texture onto the inside of the shade. The Bloom pendant is inspired by the gentle dynamic flow of paper lanterns and is available in either black or white.
Foscarini Twice as Twiggy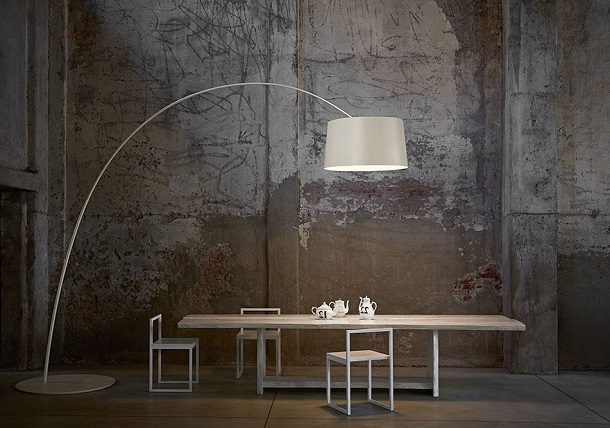 The Twice as Twiggy is a design by Marc Salder who was inspired by the flexibility of a fishing rod and has become an icon of contemporary design. The release is an oversized version of the original Twiggy and retains the lightweight feel and flexibility while create a statement even in a large room. The design has been able to be achieved thanks to a steel cable which is concealed within while the lampshade, which is both large and extremely light-weight, is balanced by the appropriately sized base.
Visit us on our social sites to keep up to date on new products and what's on trend! You can find us on Facebook, Twitter, Instagram, Pinterest and now Polyvore!