/
Brands
/ Diesel with Foscarini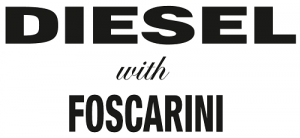 Diesel with Foscarini from David Village Lighting
From rock to pop, from casual to vintage, and from graphics to art. This is a collection of lamps that speaks a multitude of languages, tells different stories and expresses an unmistakable style: the Diesel lifestyle. Ironic, unconventional, fun, fiery and creative. A way of being and of dressing that also becomes a way of furnishing. A new adventure that lets you customise your space, going beyond clichés and bringing your personality to light. Hard as metal, soft as fabric, slim as a luminous cage, shiny as chrome-plated glass, but always unique and different: Successful Living from Diesel with Foscarini.
Diesel with Foscarini - from the Village Blog
Diesel for Foscarini: The Gold Rock lamp
5 February 2015
The Diesel for Foscarini lighting range, featuring the statement Gold Rock Lamp which is available as a Pendant and floor lamp.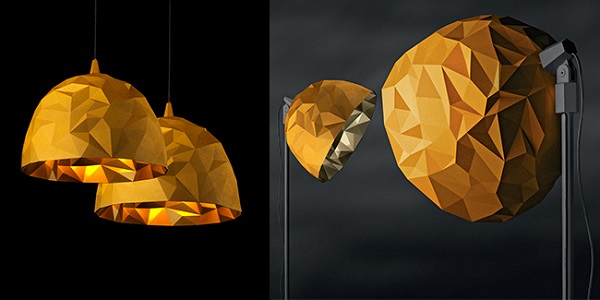 The eye catching design is based upon volcanic rock, when it breaks and reveals a gem within. The outside is mysterious, severe and raw with its angular surface. The interior gleams in contrast like crystal, reflecting light rays to create a unique and surprising effect. The lamp is coated in metal and nylon, allowing the interior to glimmer, the Moulded ABS coating creates the almost rugged appearance outside.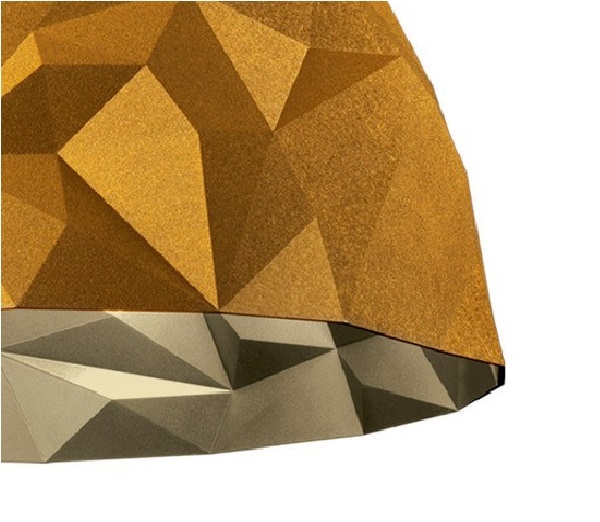 The rock's design is striking from all points of view, demanding attention, yet never dominating the space. Resulting in a design that works so well as part of a domestic or public environment. The pendant version of the Rock collection focuses light upon the space below, highlighting not overwhelming and creating a pleasant atmosphere. The floor lamp is very versatile; it can be comfortably used as a reading light when the head is adjusted as well as project light upward to illuminate an environment.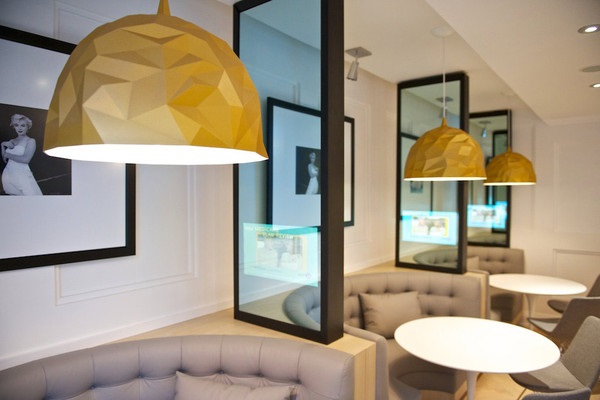 The gold Rock light assumes a different personality upon entering a range of interiors and depending upon its use, proving popular within a range of establishments.
Share this:
Fifteen Shades of Grey
13 February 2015
To celebrate Valentines Day and the release of the film Fifty Shades of Grey, we thought of no better time than to show you our Grey lighting! From a wide range of tones, sizes, ceiling to table lamps…here is our definitive collection: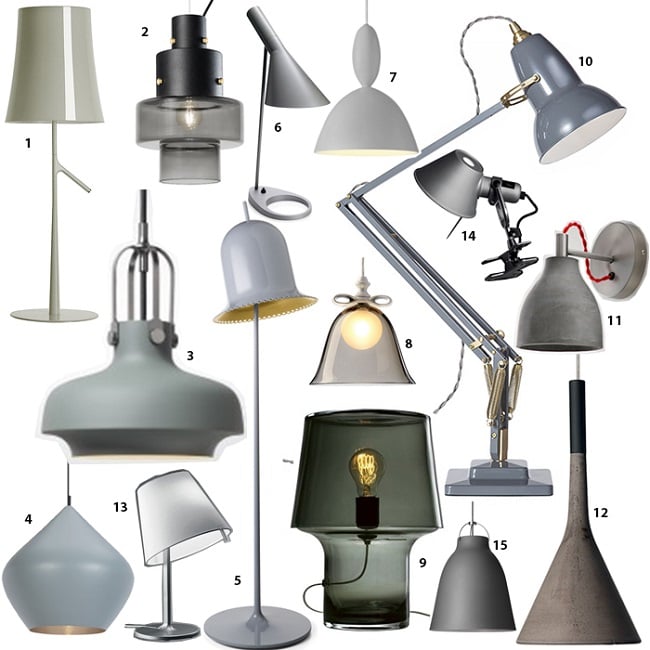 1. Foscarini Birdie Table Lamp 2. Diesel for Foscarini Gask Pendant 3. &Tradition Copenhagen Small Pendant 4. Tom Dixon Beat Stout Pendant 5. Moooi Lolita Floor Lamp 6. Louis Poulsen AJ Table Lamp 7. Muuto MHY Pendant 8. Moooi Bell Pendant 9. Muuto Cosy Table Lamp 10. Anglepoise Original 1227 11. Decode Heavy Wall Light 12. Foscarini Aplomb Pendant 13. Artemide Melampo Table Lamp 14. Artemide Tolomeo Pinza 15. Light Years Caravaggio P1 Pendant
Perfect as a gift or to simply add the monochrome style to your living space, one of these Grey showstoppers are sure to please!
| | |
| --- | --- |
| Tags: | Anglepoise, Artemide, Decode, Diesel with Foscarini, fifty shades of grey, floor lamp, Foscarini, grey, Light Years, Moooi, Muuto, pendant, table lamp, Tom Dixon., &Tradition, wall lamp |
Share this:
Diesel with Foscarini Glass Drop Pendant
3 April 2014
Foscarini Glass Drop resembles a white-hot drop of glass before it takes shape. When switched off the surface of the pendant has a beautiful mirrored finish. When it is turned on a warm light filters through its iridescent diffuser. Glass Drop is particularly striking in a multiple installation, like a jewel made up of many pendants.
Share this: