The Iconic Muuto Under The Bell
David Village Lighting loves Iconic designs and the Muuto Under The Bell is one of our favourites.
We love the multi-functional pendant lamp as the design not only provides an ambient light but also enhances the acoustics of the room.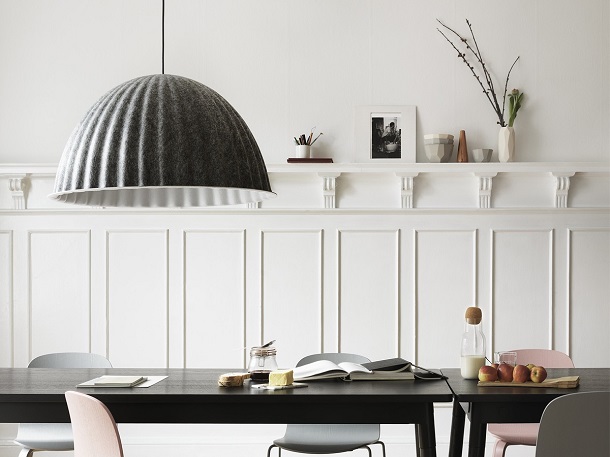 A large sheet of recycled plastic felt is heated in a mould and pressed into shape. Available in black and grey, the lamp blends effortlessly into open spaces. The Bell is an example of modern design with hints to Scandinavian values.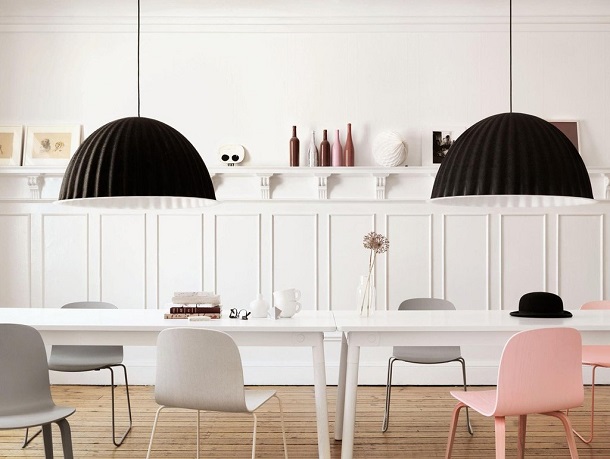 "Under The Bell is not just a lampshade. When hung over a table or in an open environment it creates its own space within the bigger space. That way, the lamp embraces and shelters the table and people beneath it - both physically and in a more abstract sense. The recycled plastic felt even absorbs sound and helps improve the acoustics of your room."
Iskos-Berlin
Click here to view the under the Bell!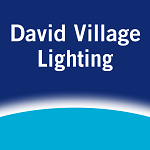 Visit us on our social sites to keep up to date on new products and what's on trend! You can find us on Facebook, Twitter, Instagram, Pinterest and now Polyvore!