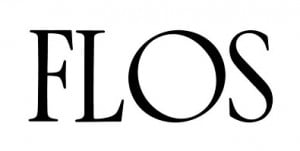 from David Village Lighting
For over 50 years Flos have been innovators in lighting design. Connecting with masters of design, discovering new talents, commanding high technical and technological status, and staying tuned into mass culture, means that Flos have remained at the cutting edge. The company has worked with many of the world's best design gurus to produce a range of lighting that includes such design classics as the Arco floor light, the 2097 chandelier, and the K-Tribe range. Designers who have collaborated with Flos include Philippe Starck, Achille Castiglioni, Gino Sarfatti and Antonio Citterio. Contact us for showroom offers
Shop for Flos now..
Flos - from the Village Blog
Elle Decoration April Lighting Features
16 March 2015
Looking through the ELLE Decoration UK April issue we came across a lot of our stocked lights! As seen below there was a fair few from Louis Poulsen, including the Artichoke which was featured in the article "What makes a design classic". The Louis Poulsen PH2/1 table lamp and Panthella floor lamp were also shown in this months most inspiring homes.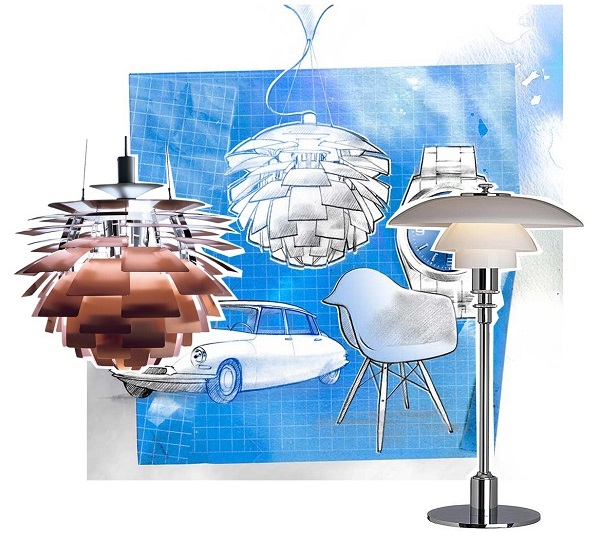 Another very commonly seen item was the Foscarini Twiggy floor lamp, this iconic and well loved design has been seen in yellow, black and red. The twiggy lamp has been a favourite amongst designers and modernists alike, lending itself to any contemporary home.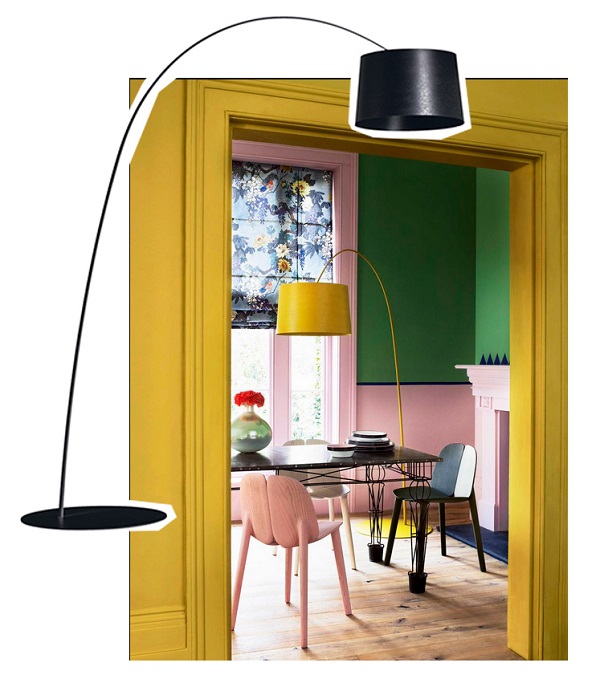 Flos as a brand really shone within the magazine this month, with many features throughout the inspiring homes section. Shown below are a selection which were popular on our website also, (from left to right) Flos 265 wall light, Flos Kelvin table lamp, Flos Guns floor lamp and the Flos Arco floor lamp.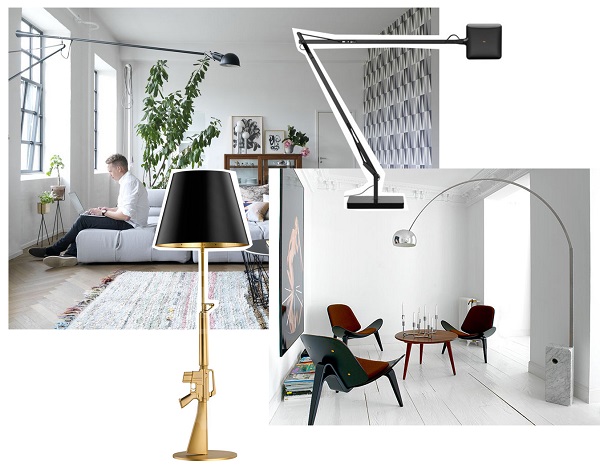 Finally there was mention of two of our table lamps, the Muuto Wood table lamp and the ever popular Kartell Bourgie in gold. Contrasting in style and design but appeals to a range of interiors as featured within the magazine, modern or edge of rustic styling. All items are available online now.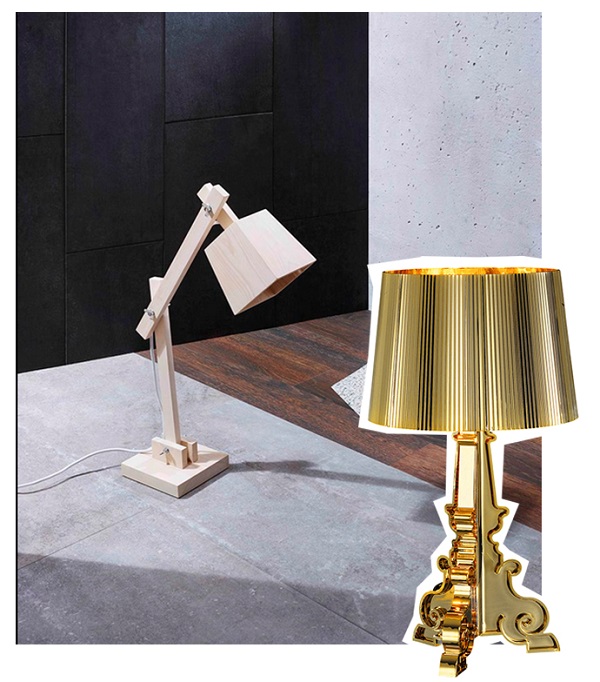 Visit us on our social sites to keep up to date on what's new and what's in trend! You can find us on Facebook, Twitter, Instagram, Pinterest and now Polyvore!
| | |
| --- | --- |
| Tags: | contemporary, design, Elle Decoration UK, features, Flos, Foscarini, Kartell, lighting, Louis Poulsen, modern, Muuto |
Share this:
Flos - A light 40 years in the making
5 March 2015
A new addition to a line of designs which first originated in 1972, originally called the Parentesi lamp. This light was changed and developed throughout the decades resulting in the new – "OK" release, where so much has changed.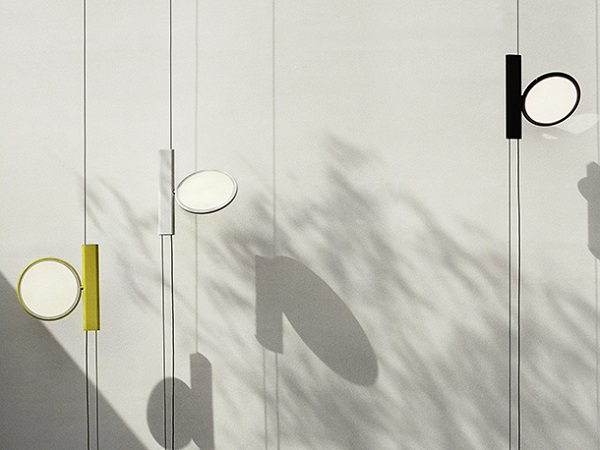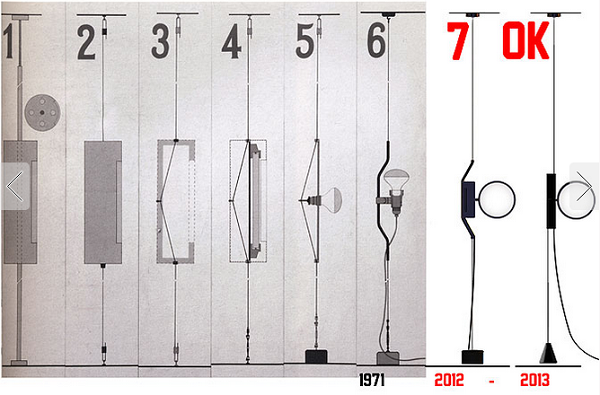 The fundamental difference between the OK and Parentesi lamps is that technologies have changed and a traditional bulb is no longer needed to illuminate a space. The new OK model uses modern LEDs to light up the flat, adjustable face of the lamp. This is not only brighter but also more energy efficient, the design of the body also allows flexible positioning of the light source, with it's pivoting head and adjustable length. Because the traditional bulb no longer has an effect on how a lamp is designed to look, the Parentesi lamp still continued to sell until 2012 as people were drawn to the beauty and timelessness of a bulb. Now technology has vastly advanced so designers can create near enough anything they like, as they know the light source can simply be adapted, or even a new one created all together for the sake of moving further.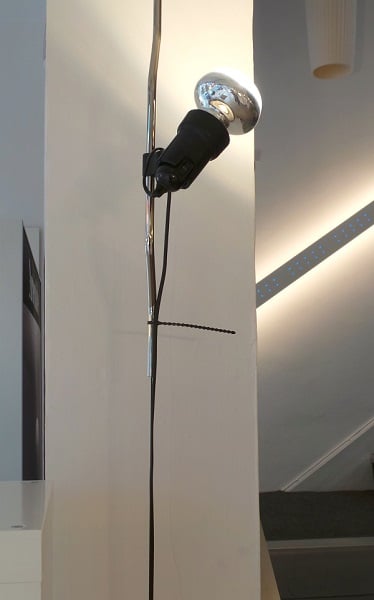 Konstantin Grcic the designer of the original Parentesi lamp thought of the new technologies advancing the lighting industry:"Designing a lamp is no longer limited to working around a given bulb. Today, it means designing the actual bulb or light source. This challenged me to think of Parentesi, a lamp that celebrated the traditional bulb in the most effective and beautiful way. Would it be possible to rethink the Parentesi lamp once more and pass the Manzù-Castiglioni torch on to the future?"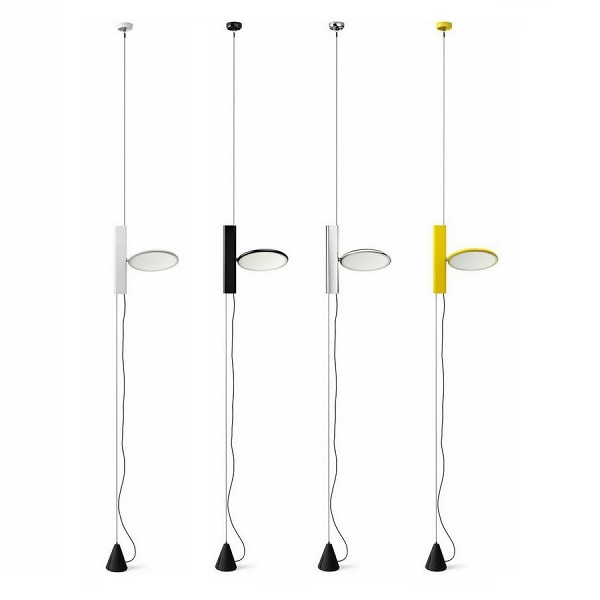 This was the product of his musings on modern technology; the new lamp is now called OK and comes in white, black, chrome and yellow. Available now online.
Share this:
New app from Flos
19 February 2015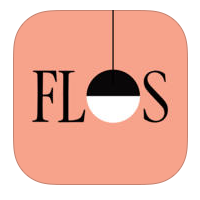 New advancements in flos technology - there is now an app for the string lighting collection designed by Michael Anastassiades. This allows the light's intensity to be operated via mobile phone as a tv remote control. The string range is already a very customisable fitting, it can be suspended upon 'strings' in whichever way works best within an environment and its inhabitants. This app has added to its user friendly customisation by allowing remote dimming control to any number of string lights, through this free app available on Apple and Android.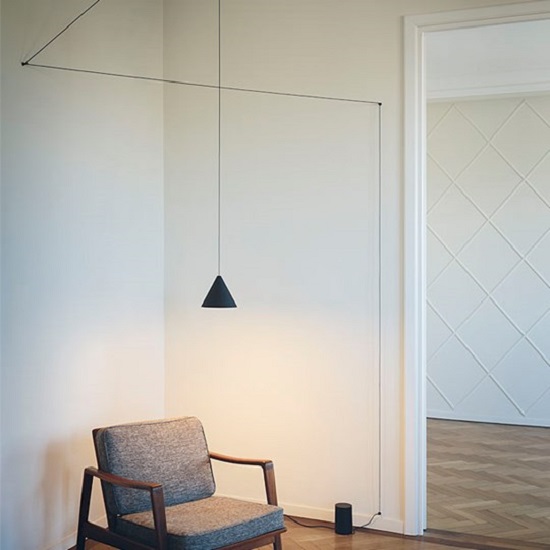 Set up is simple, as long as the light is plugged in or switched on, the remote app will pick up its presence. After selecting the model of string light present the app keeps track of those lights and become instantly versatile to the users needs. The new app also gives additional information about the lighting range, suggestions of ways in which to display a string light and guides on how to install the item effectively.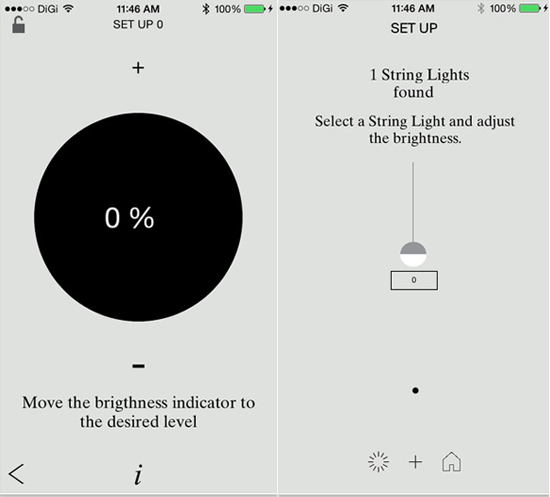 Share this:
Maison and Objet Key Trends for 2015
31 January 2015

The Maison and Objet event in Paris is a forecast for interior trends for the year ahead, comparable to Fashion week in Spring/Summer. This year the event has predicted four key trends based upon the popular themes and attention created by the exhibitors and exhibition visitors. The first unsurprising trend is Metallics. Particularly warm toned hues. This choice of metallic finishes has progressively become more popular for a few years now and has gradually filtered even down onto the high street! Here are our picks for the Metallic trend: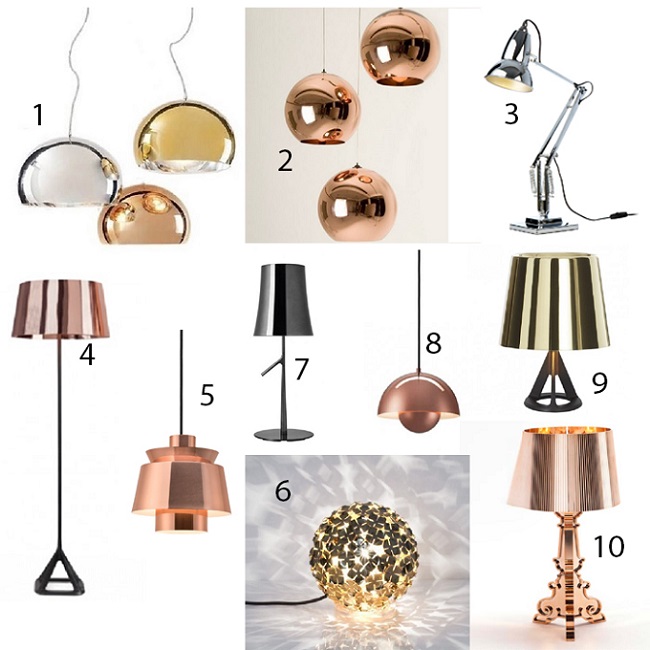 1 - Kartell Fly Precious Pendants 2 - Tom Dixon Copper Mirror Ball shade 3 - Anglepoise Original 1227 in Chrome 4 - Tom Dixon Base Copper Floor Lamp 5 - &Tradition Utzon in Copper 6 - Terzani Orten'zia Table Lamp in Gold 7 - Foscarini Birdie Table Lamp in Chrome 8 - &Tradition Flowerpot in Copper 9 - Tom Dixon Base Table Lamp in Polish Brass 10 - Kartell Bourgie Copper Table Lamp
Our second trend From Maison and Objet is Hints of Neon, maybe not to everyone's liking but a just a hint of a bright colour can add a bright cheerful pop of colour into our homes, especially appropriate for the Spring/Summer time. It is a nod to the 90's as Fashion has also done. Neon has been seen on textiles, furniture, home accessories and also lighting. Be brave and give it a try! Here are our Picks for Neon Trend: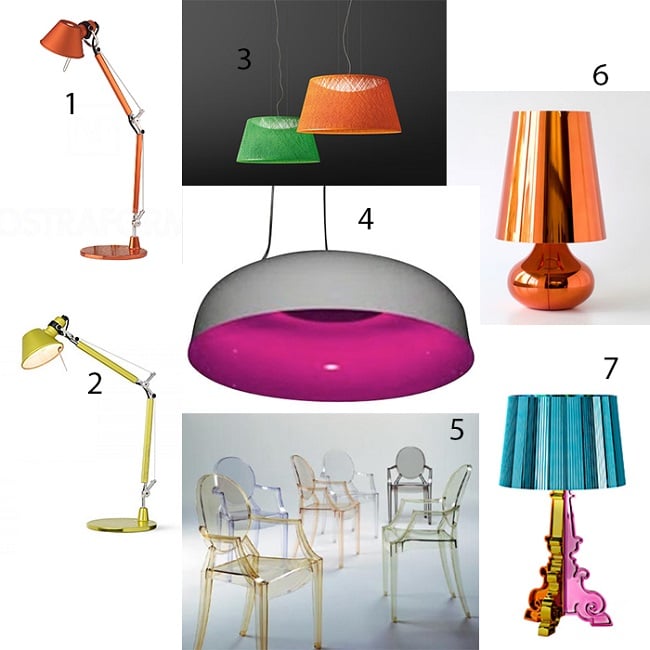 1 – Artemide Tolomeo Tavolo Micro in orange 2 – Artemide Tolomeo Tavolo Micro in yellow 3 – Vibia Wind Suspension in green or orange 4 – Oluce Canopy 422 in Pink 5 – Kartell Ghost Chairs in assorted colours 6 – Kartell Cindy Table Lamp in orange 7 – Kartell Bourgie Table Lamp in Blue
The third trend on the 2015 forecast is the colour Santorini Blue a shade to provoke a Mediterranean but modern vibe, a shade of blue to create tranquillity and timeless look within a space. These are our Santorini Blue Trend options: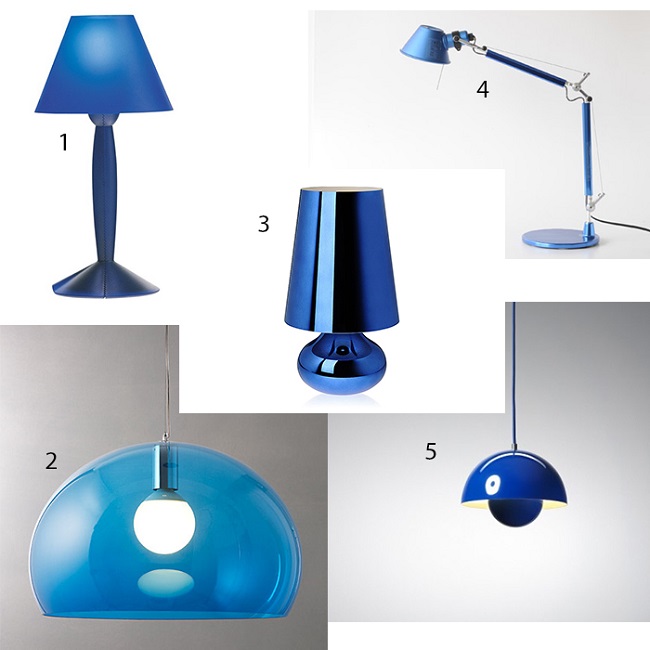 1 – Flos Miss Sissi Lamp in blue 2 – Kartell Fly Suspension in blue 3 – Kartell Cindy in blue 4 – Artemide Tolomeo Tavolo Micro in blue 5 – &tradition Flowerpot in Blue
Our final trend noted from Maison and Objet is the Natural Minerals, the style has come from the increasing need for eco friendly home fashions and is becoming increasing popular. Aesthetics showcasing a rustic, hand crafted and natural look, often paired with pastel and neutral colours to complete the highly stylish design. Here are our picks from this theme: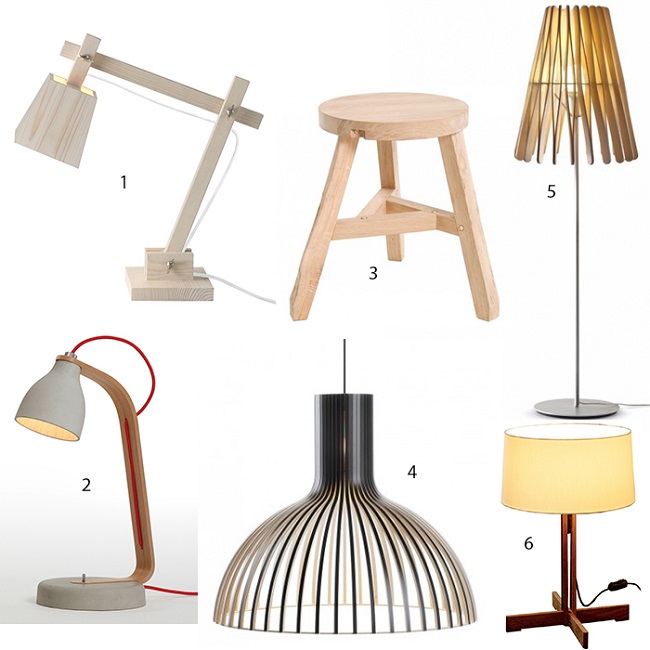 1 – Muuto Wood Table Lamp 2 – Decode Heavy Desk Lamp 3 – Tom Dixon Off Cut Stool 4 – Secto Victo Suspension Lamp 5 – Fabbian Stick Floor Lamp 6 – Santa & Cole Fad Table Lamp
| | |
| --- | --- |
| Tags: | 2015, Anglepoise, Artemide, Decode, Fabbian, Flos, Foscarini, Interiors, Kartell, Lighting, Maison & Objet, Muuto, Oluce, Santa & Cole, Tom Dixon., &Tradition, trends, Vibia |
Share this:
New in From Flos
30 January 2015
Soon to be added to our website, three new lines from Flos, unique design and gaining popularity. The Bell range, Kap Surface and additions to the soft architecture line: Soft Spun and Abajourd'Hui.
The Bell range of Suspension lights are made from Spun Aluminium, available in a range of patterns inside and out, including transparent Glass. The light is LED and highly efficient with low loss thermoplastic diffuser, with dimmable feature. The Bell shade comes in a variety of finishes, Anodised Black, Polished Aluminium, Glass, White and Dark Brown.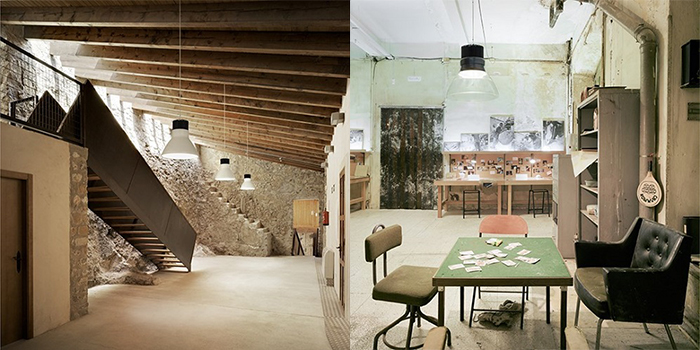 The Soft Spun Lamps are a very unique fitting, with the lamp's body half submerged into the wall, creating minimal visual impact within a space. The lamps are available in Fluorescent, Halogen and LED light sources, mounted onto a plasterboard wall to create an atmospheric glow. The lamps are available in small and large, to resemble a table lamp or floor lamp.
Soft Architecture additions: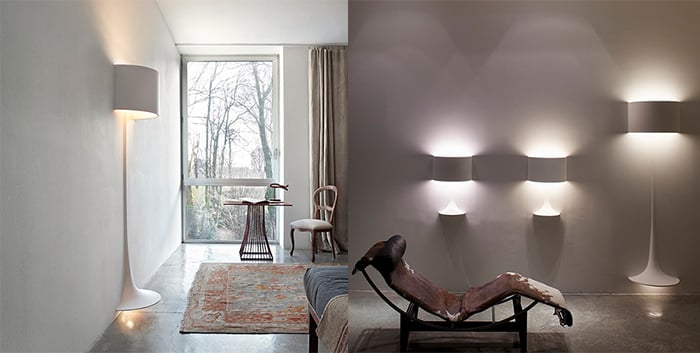 The second addition to this range is the Abajourd'Hui, similar to the Soft Spun lamps but with a more traditional styled carving to the shape of the light stem and a tapered effect to the lamp shade. They are also available in small and large, with LED lighting.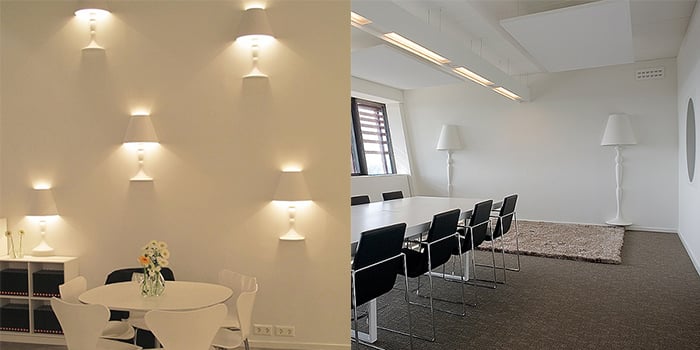 The final lighting series coming soon is the Kap Surface range, available in wall, ceiling and suspension mounts. The body of the Kap's tubular shape is made from extruded Aluminium and polycarbonate interior, available in anodised and painted finishes. All lights from the range come in either LED or Halogen lamps, exterior finishes are white, brushed aluminium, black and brown, interior finished include white, gold, blue and black.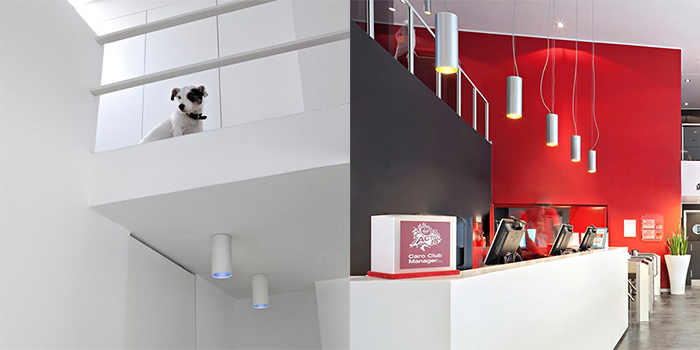 | | |
| --- | --- |
| Tags: | 3D, Abajourd'Hui, Aluminium, Bell, Flos, Fluorescent, Glass, Halogen, Kap, LED, Modern, Soft Architecture, Soft Spun |
Share this:
Flos 50th Anniversary Sale
11 November 2014
To celebrate their 50th anniversary we are offering a special 15% discount on all Flos lighting. For 50 years Flos have been creating iconic designs using the latest technology. To this day they continue to experiment with hi-tech solutions today represented by the use of OLEDs and eco-sustainable materials.
Throughout the years Flos have worked closely together with award winning designers to create lights that are instantly recognisable. Flos remain dedicated to discovering new talent and experimenting with new technology in order to maintain their place at the forefront of lighting design.

Some of their most iconic and popular designs include the Arco floor light designed by Achille & Pier Giacomo Castiglioni, the K-Tribe range by Philippe Starck, and the Smithfield suspension light by Jasper Morrison.
Share this:
The Telegraph - The top 50 interiors shops in the UK!
10 October 2014