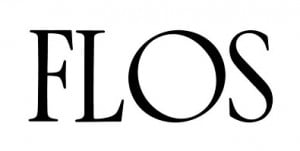 from David Village Lighting
For over 50 years Flos have been innovators in lighting design. Connecting with masters of design, discovering new talents, commanding high technical and technological status, and staying tuned into mass culture, means that Flos have remained at the cutting edge. The company has worked with many of the world's best design gurus to produce a range of lighting that includes such design classics as the Arco floor light, the 2097 chandelier, and the K-Tribe range. Designers who have collaborated with Flos include Philippe Starck, Achille Castiglioni, Gino Sarfatti and Antonio Citterio. Contact us for showroom offers
Shop for Flos now..
Flos - from the Village Blog
Flos 50th Anniversary Sale
11 November 2014
To celebrate their 50th anniversary we are offering a special 15% discount on all Flos lighting. For 50 years Flos have been creating iconic designs using the latest technology. To this day they continue to experiment with hi-tech solutions today represented by the use of OLEDs and eco-sustainable materials.
Throughout the years Flos have worked closely together with award winning designers to create lights that are instantly recognisable. Flos remain dedicated to discovering new talent and experimenting with new technology in order to maintain their place at the forefront of lighting design.

Some of their most iconic and popular designs include the Arco floor light designed by Achille & Pier Giacomo Castiglioni, the K-Tribe range by Philippe Starck, and the Smithfield suspension light by Jasper Morrison.
Share this:
The Telegraph - The top 50 interiors shops in the UK!
10 October 2014