from David Village Lighting
Marset began in 1942 as a family foundry company in the city of Barcelona. In 1965 they decided to dedicate themselves exclusively to manufacturing lighting products, and since then they have established themselves as one of the most high-regarded companies in the field. As a company they have never been afraid to take risks and whilst one may observe the influence of contemporary design in their products, they have always pushed the boundaries of the conventional. Marset's design team is as international as any company can boast of and included designers from Chile, Germany, Finland and Spain. The variety of backgrounds is reflected in their eclecticism of their catalogue. Every product is unquestionably unique; from the vintage to the futuristic, from the subtle to the bold. Each design is certain to lend personality to any room it is placed in.
Shop for Marset now..
Marset - from the Village Blog
Brighten up your summer – Exterior lighting!
5 June 2015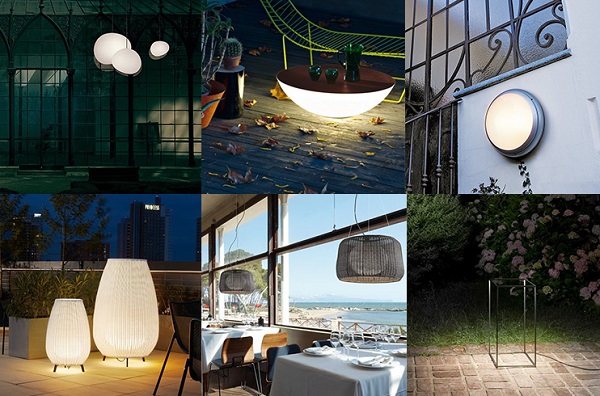 It's that time of year when it's beginning to warm up and we venture out into our gardens once again! For the summer months our gardens become another room of our house, a space for entertaining and relaxing. Atmospheric lighting creates a more inviting and liveable space for the season, making up for its neglect over the colder months! Here are our favourite picks of exterior lighting sure to liven up any garden!
(From left to right)
Foscarini Gregg Suspensions Media, Grande and XL
Bover Amphora Floor in Small, Medium and Large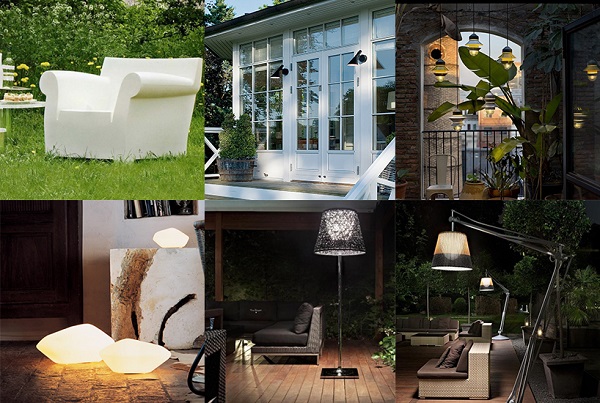 (From left to right)
Oluce Stone of Glass in Small, Medium and Large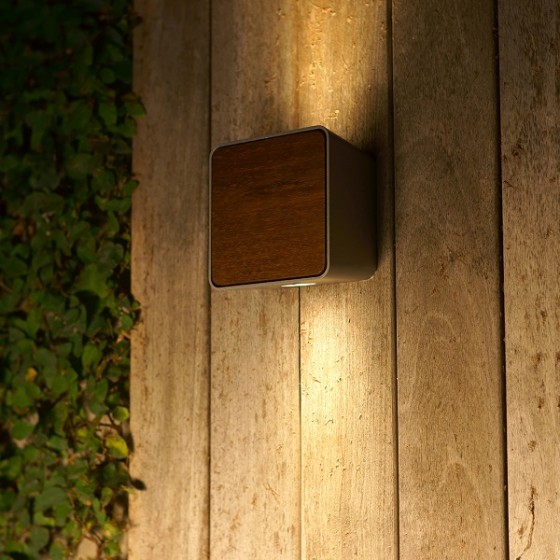 Also a wall light from our very own range Light Attack Pad 1, in dark wood finish.
Treat your garden and make it into an outdoor living room with decorative lighting and furniture. 
Visit us on our social sites to keep up to date on new products and what's on trend! You can find us on Facebook, Twitter, Instagram, Pinterest and now Polyvore! 

| | |
| --- | --- |
| Tags: | Artemide, Bover, Exterior lighting, Flos, Foscarini, Garden, Kartell, Light Attack, Louis Poulsen, Marset, Oluce, Summer |
Share this:
Elle Decoration May Lighting Features
1 May 2015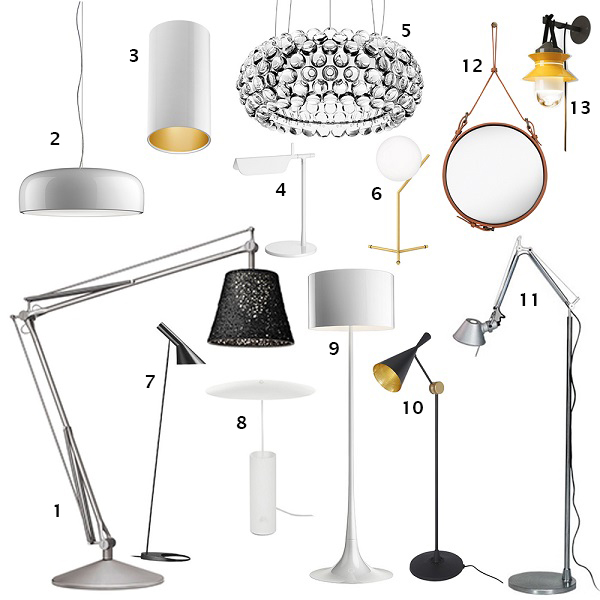 In case you missed the latest issue of Elle Magazine, here's a collection of our items featured for the spring trend! The over all theme and feel to the May issue was spring, suggested by its articles there is a light, fresh and airy feel to interiors by bringing the outdoors inside for the improving weather. This included a lighter and paler tone of lighting and accessories as well as more natural elements such as wood, there was also that hint of metallic details for interest. The darker lighting features were of a more minimal and subtle design, which means that these items do not stand out or distract within a space. Have a browse at what's on trend:
1. Flos Superarchimoon Outdoor Floor Lamp
2. Flos Smithfield Suspension Light 3. Flos Kap Surface Light
4. Flos Tab Table Lamp 5. Foscarini Caboche Media Suspension in Crystal
6. Flos IC 1 High Table Lamp in Brass 7. Louis Poulsen AJ Floor Lamp
8. Innermost Parasol Table Lamp 9. Flos Spun Floor Lamp
10. Tom Dixon Beat Floor Lamp 11. Artemide Tolomeo Micro Terra Floor Lamp
12. Gubi Adnet Circulaire Mirror Large 13. Marset Santorini Wall Lamp in Mustard
Visit us on our social sites to keep up to date on new products and what's on trend! You can find us on Facebook, Twitter, Instagram, Pinterest and now Polyvore! 

Share this:
Marset's New Collection at Euroluce 2015
23 April 2015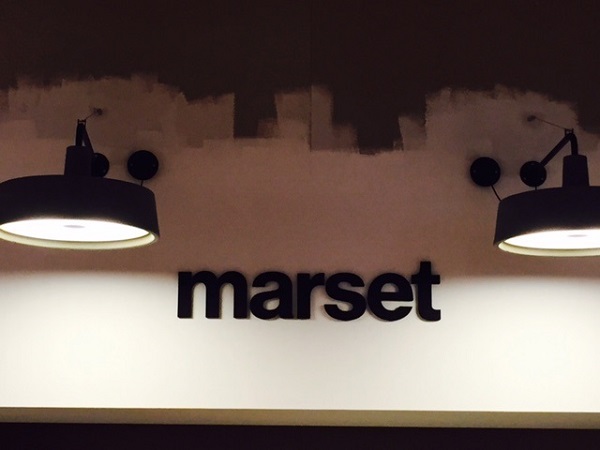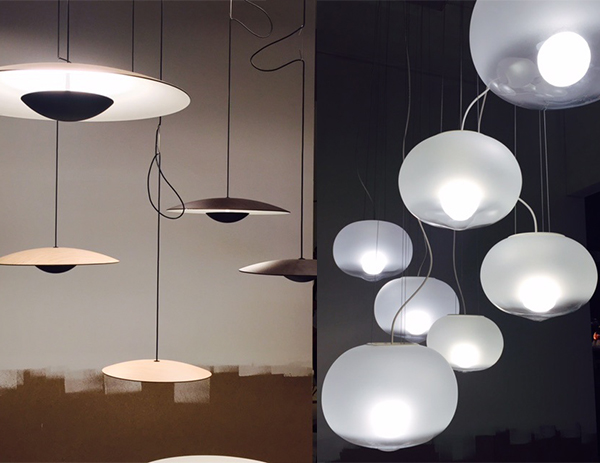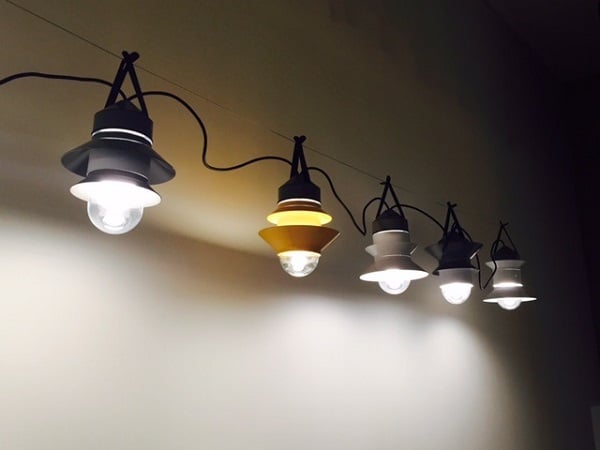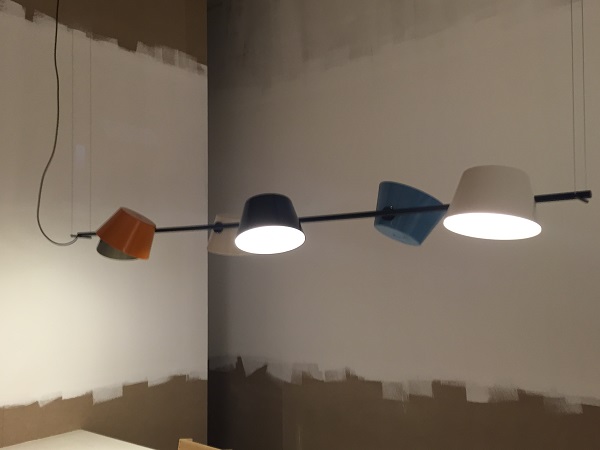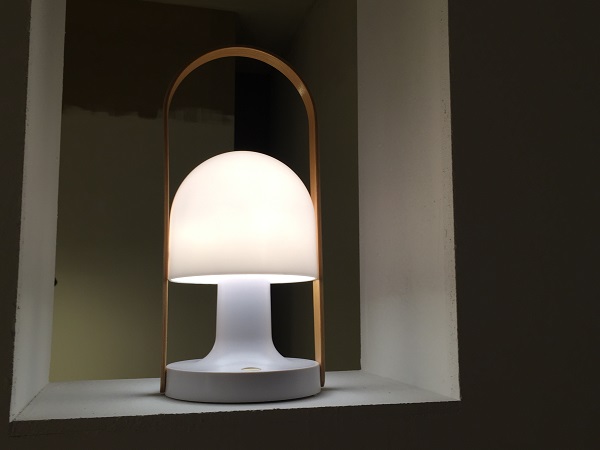 Marset revealed their new collections at Euroluce 2015, Ginger pendants, Hazyday pendants and Santorini garland. Since adding the collections to our website we have been anticipating seeing them on display, they are stunning to see and have been very popular.
Visit us on our social sites to keep up to date on the Euroluce exhibition and what's on trend! You can find us on Facebook, Twitter, Instagram, Pinterest and now Polyvore! 
Share this:
New collections from Marset
18 March 2015
The FollowMe Lamp: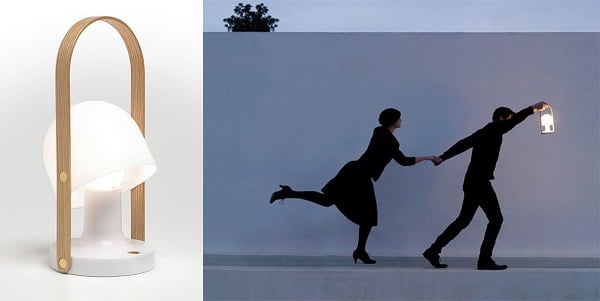 The FollowMe lamp a new release as of last year and has proved to be extremely popular since! The lamp's portability and whimsical design has attracted many people, its multifunctional uses have proved to be a strong attribute of the light. Many use this indoor and outdoor because of its durability, the FollowMe lamp is also completely wireless and rechargeable which makes it perfect to 'follow' you where ever you may need it. The FollowMe is rechargeable by USB for easy use, it was designed to replace candle light indoors, or outdoors to illuminate where wired lights cannot reach. The handle was made to stand out, the natural element of the oak wood stands out – tempting you to pick it up. FollowMe lamp is loved by many and we think you will too!
The Polo range:
The Polo collection consists of a new ceiling spotlight, table lamp, floor lamp and spotlight with clamp which allows it to be either wall or table suitable. This collection of lights are of a spotlight style, giving concentrated and focused light which is adjustable to where it is needed. They contain an LED light source which is not too bright, making this range appropriate for home and commercial uses. The Polo range is already proving to be a popular set of lighting features, see for your self how adaptable these lights are.
The Ginger range: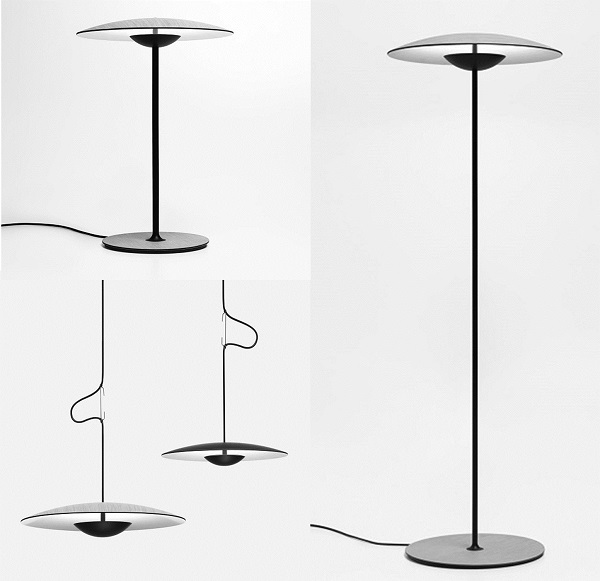 The Ginger collection features a table lamp, floor lamp, 32 suspension light (small) and 42 suspension light (large). The light weight disk is made up of layers of paper and wood pressurised to make this shade just 4 mm thick, painted white internally to reflect light and a wood finish on the outer. The collection comes in two shades of wood, Oak which is lighter in colour and Wenge which is a lot darker. This chic and minimal collection is sure to suite most interiors with its stylish and high quality aesthetic, with a user friendly design and effective functionality.
The Santorini Collection: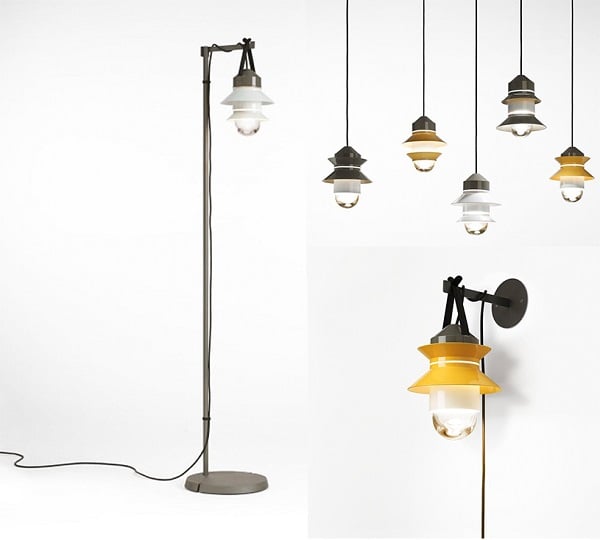 The Santorini collection is designed specifically for outdoor use with an IP rating of 65, polycarbonate structure and glass diffuser makes this range weather proof. This collection comprises of a floor lamp, suspension light and wall light, available in three colours – mustard, white and grey. These lamps were inspired by the colourful lanterns used on fishing boats. They are adjustable to allow direct or reflective light to illuminate an outdoor space, an element of delicacy and fun especially with the suspension lights as they can be displayed as cluster or as a garland with the correct accessories.
The Hazy Day Suspensions: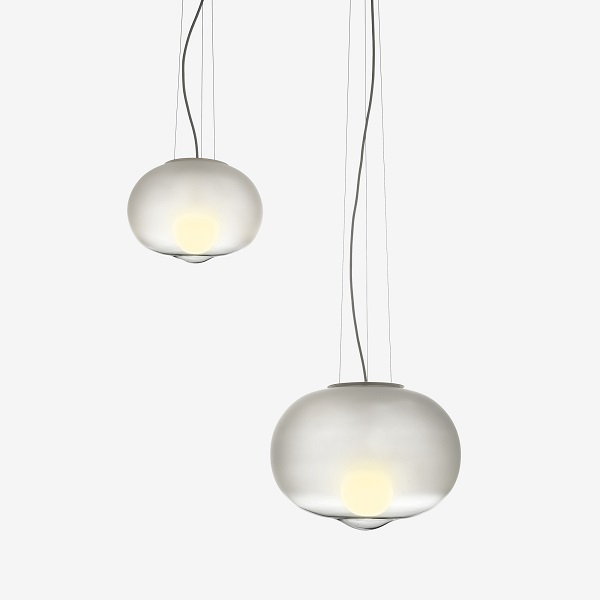 The Hazy Day suspension light comes in two sizes – 32 and 44, pertaining to the diameter of the glass shade which is the feature of this light. The lamp is formed from a blown glass globe which has a graduated pale colour of sand, this dissipates to transparent glass at the bottom where the bulb within is revealed slightly. The Hazy Day lamp creates a glow by sun light, when lit the pendant emits a warm diffused radiance which is almost dream like.
Share this:
Marset Scotch Club Collection
28 January 2014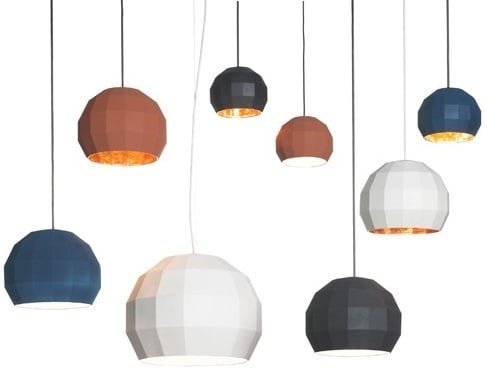 Marset's eye-catching new Scotch Club collection has internal faces which reflect light in all directions. There is a striking contrast between the reflective internal surface and the warm of the ceramic exterior. The Scotch Club is made using a traditional design process, where each light is fired four times. The range includes a pendant, wall, and ceiling version and is available with a black, white, blue, or terracotta ceramic exterior.Scotch Club is the product of a collaboration between Mashallah Design, and ceramicist Xavier Mañosa.

Share this: