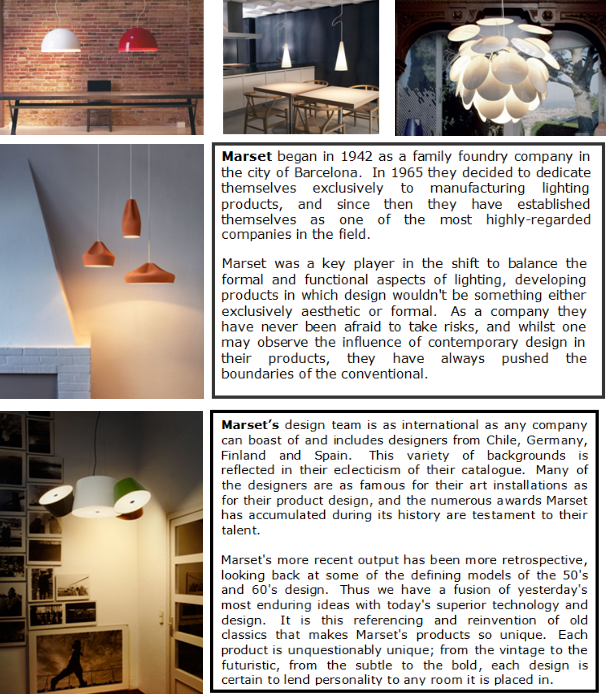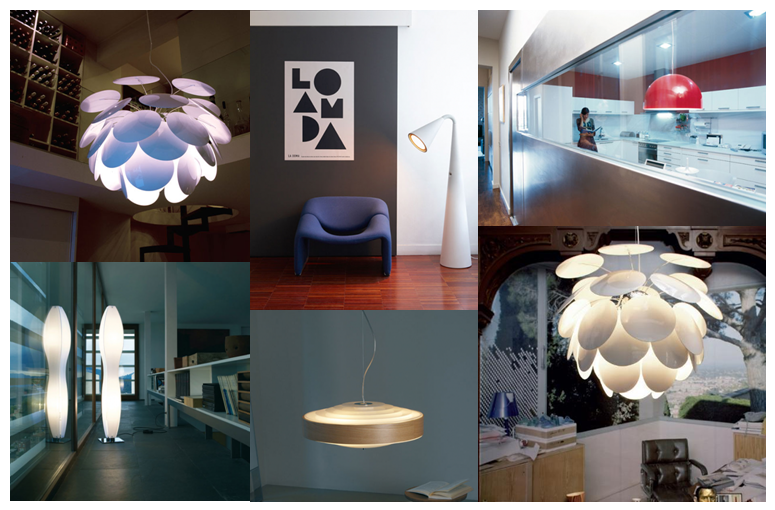 Marset began in 1942 as a family foundry company in the city of Barcelona. In 1965 they decided to dedicate themselves exclusively to manafacturing lighting products, and since then they have established themselves as one of the most high-regarded companies in the field.
Marset was a key player in the shift to balance the formal and fucntional aspects of lighitng, developing products in which design wouldn't be something either exclusively aesthetic or formal. As a company they have never been afraid to take risksm and whilst one may observe the influence of contemporary design in their products, they have always pushed the boundaries of the conventional.
Marset's design team is as international as any company can boast of and included designers from Chile, Germany, Finland and Spain. The variety of backgrounds is reflected in their eclecticism of their catalogue. Many of the designers are as famous for their art installations as for their product design, and the numerous awards Marset has accumulated during its history are testament to their talent.
Marset's more recent output has been more retrospective, looking back at some of the defining models of the 50's and 60's design. Thus we have a fusion of yesterday's most enduring ideas with today's superior technology and design. It is this referencing and reinvention of old classics that makes Marset's products so unique. Each product is unquestionably unique; from the vintage to the futuristic, from the subtle to the bold. each design is certain to lend personality to any room it is placed in.
For any Marset enquires, please contact us: info@davidvillagelighting.co.uk