from David Village Lighting
Marset began in 1942 as a family foundry company in the city of Barcelona. In 1965 they decided to dedicate themselves exclusively to manufacturing lighting products, and since then they have established themselves as one of the most high-regarded companies in the field. As a company they have never been afraid to take risks and whilst one may observe the influence of contemporary design in their products, they have always pushed the boundaries of the conventional. Marset's design team is as international as any company can boast of and included designers from Chile, Germany, Finland and Spain. The variety of backgrounds is reflected in their eclecticism of their catalogue. Every product is unquestionably unique; from the vintage to the futuristic, from the subtle to the bold. Each design is certain to lend personality to any room it is placed in.
Shop for Marset now..
Marset - from the Village Blog
Marset Scotch Club Collection
28 January 2014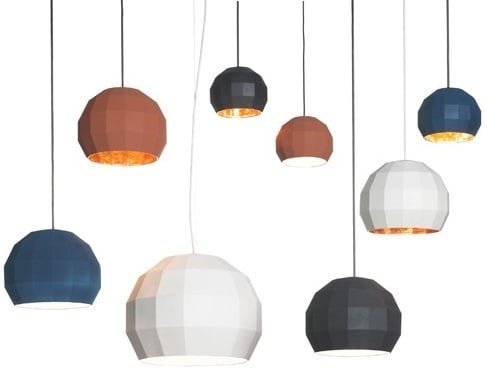 Marset's eye-catching new Scotch Club collection has internal faces which reflect light in all directions. There is a striking contrast between the reflective internal surface and the warm of the ceramic exterior. The Scotch Club is made using a traditional design process, where each light is fired four times. The range includes a pendant, wall, and ceiling version and is available with a black, white, blue, or terracotta ceramic exterior.Scotch Club is the product of a collaboration between Mashallah Design, and ceramicist Xavier Mañosa.

Share this: