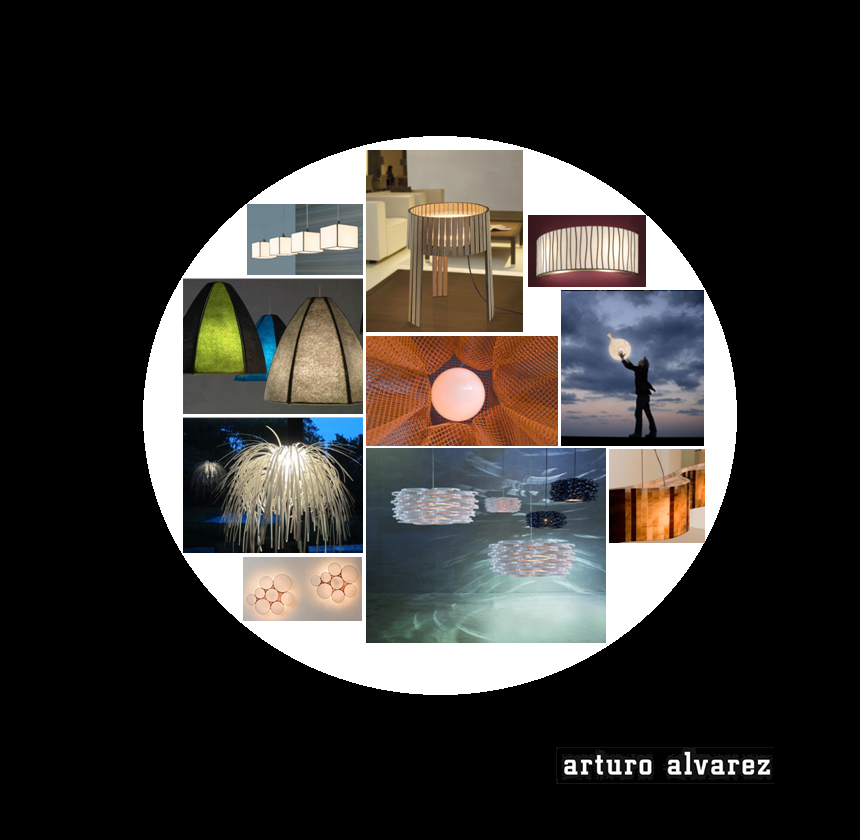 Arturo Alvarez's aim was always to thrill and excite. His designs are very original and always carefully hand-made by experts. To use and mix materials to re-invent and create new ones is one of the key points of his identity. To be able to customize the lamp by choosing options from a wide range of finishes is to democratize design.

Stained glass is the origin of his work. Tiffany's technique revisited by creating a simple style, fresh and contemporary.

His choice of silicone mesh revolutionizes the material to create different textures and endless possibilities.

Arturo keeps exploring the possibilities of weaving with different materials and recreates ancient flavours from his home in Spain.