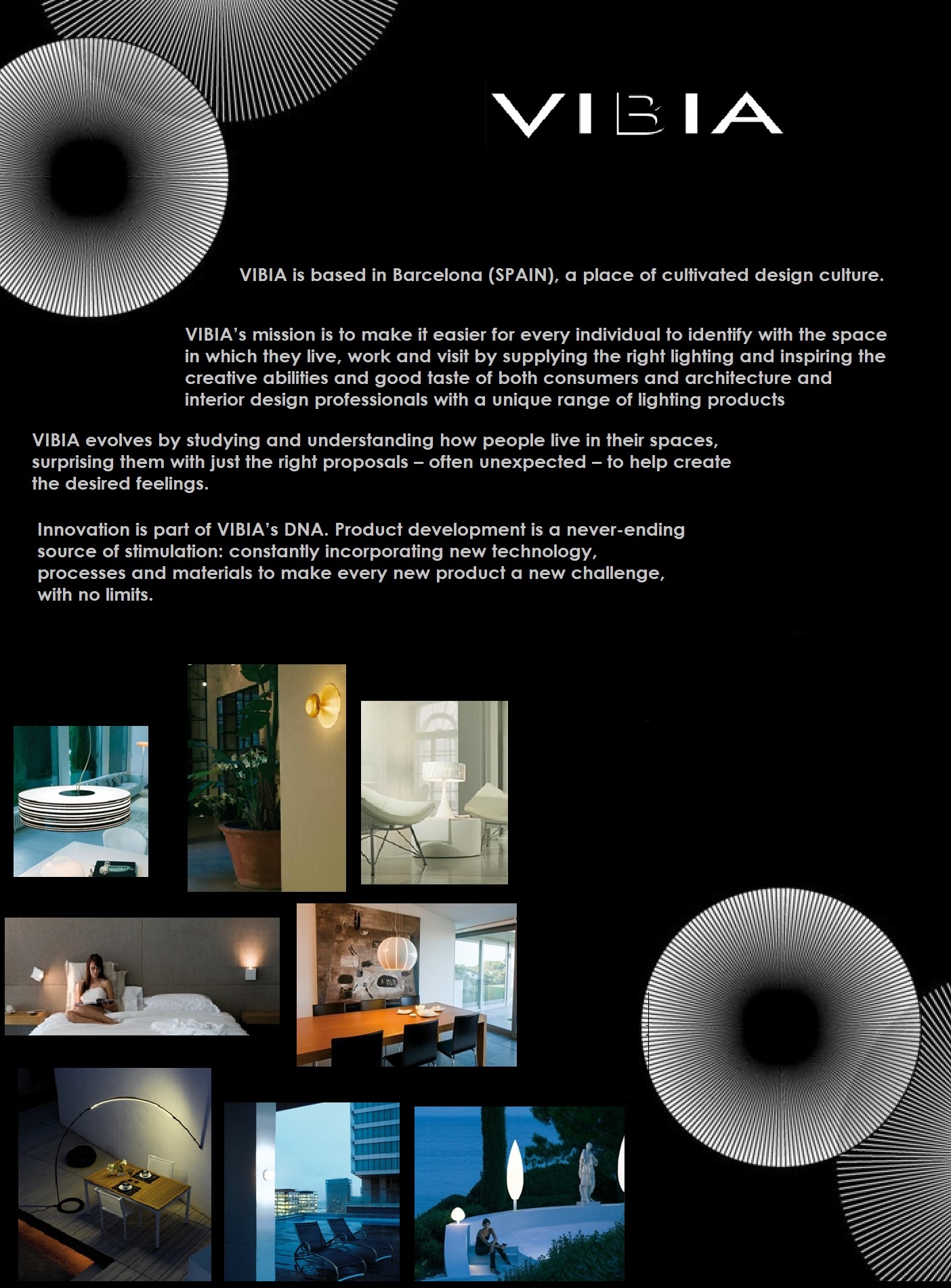 Vibia is based in Barcelona (SPAIN), a place of cultivated design culture.
VIBIA's mission is to make it easier for every individual to identify with the space in which they live, work and visit by supplying the right lighting and inspiring the creative abilities and good taste of btoh consumers and architecture and interior design professionals with a unique range of lighting products
VIBIA evolves by studying and understanding how people live in their spaces, surprising them with just the right proposals - often unexpected - to help create the desired feelings.
Innovation is part of VIBIA's DNA. Product development is a never-ending source of stimulation: constantly incorporatin new technology, processes and materials to make every new product a new challenge, with no limits.