from David Village Lighting
Prandina is an Italian brand who started in interior lighting design in 1982. Since the outset Prandina's creative philosophy has fulfilled criteria of simplicity and formal precision, functionality and lasting quality that have enabled the brand to gain a recognised position in the international market. Oriented toward effective and recognizable lamps, Prandina believes in productive teamwork in synergy with established and emerging designers from around the world, looking for new ideas in lighting, breaking with the current trends and conventions.
Shop for Prandina now..
Prandina - from the Village Blog
Clerkenwell Design Week 2015!
22 May 2015
We visited Clerkenwell Design Week 2015 in London to see some of our amazing manufacturers, to find out what's new in their collections. We were mainly eager to see Zero Lighting, Secto Design, Prandina, Artemide and Gubi – All of which are very popular on our website!
The first brand we saw in the Design Factory was Zero Lighting, where we were introduced to new additions in their range.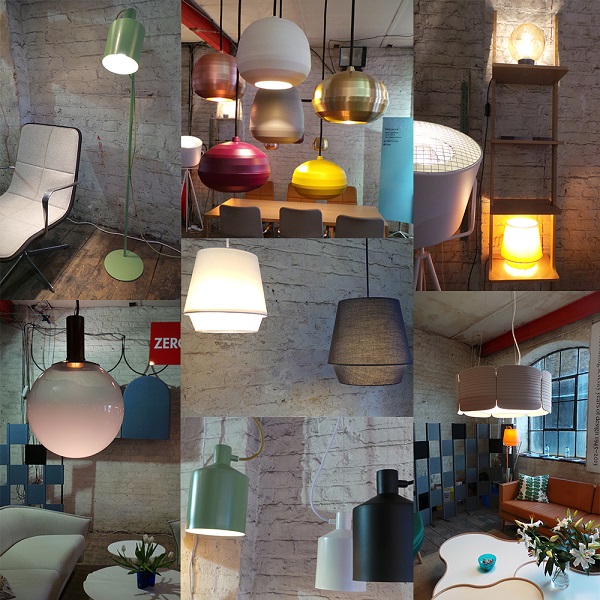 Seen here is the new Silo Floor lamp, Pom Pendants, Elements table lamp, Fog and Stampa pendants. All available in a range of colours as well as custom colours.
Prandina's stand made an impact with a huge cluster of Gong metallic pendants hanging around the company name, the new matching Gong table lamps were also on display. A new pendant has been released called Theodora and displayed in a set to show sizes and colour options available, the design is aimed at domestic spaces such as bedrooms because of its soft nature and diffused effect.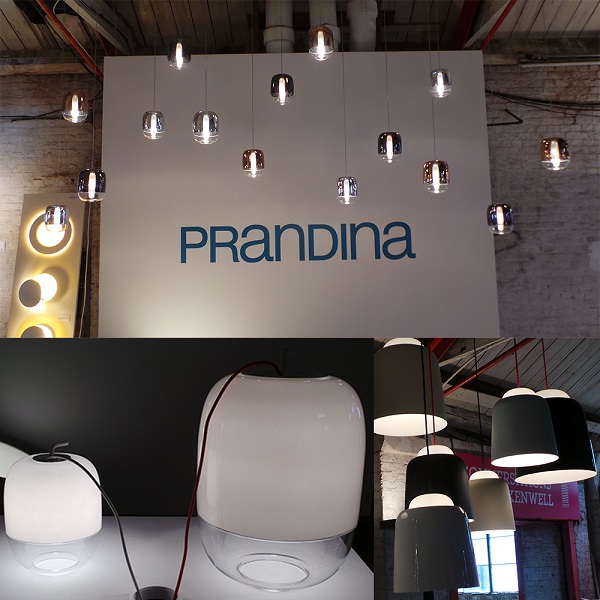 Secto Design made an appearance with the new oversized extendable wall lamp, which was designed to move around a space as the inhabitant changes it.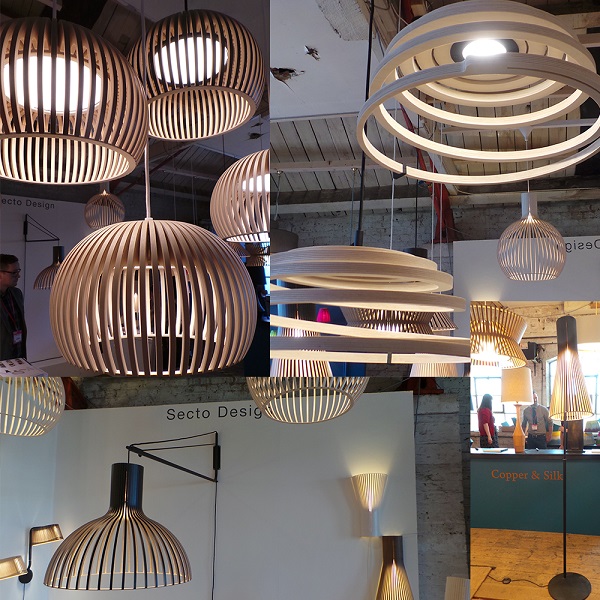 Artemide's stand was un-missable with their new Glass Collection, a range of handcrafted glass pendants with impressive detailing on the body. Also new for 2015 is the La Petite table lamp, with it's playful tilted design and sleek finish, were sure this lamp will prove popular.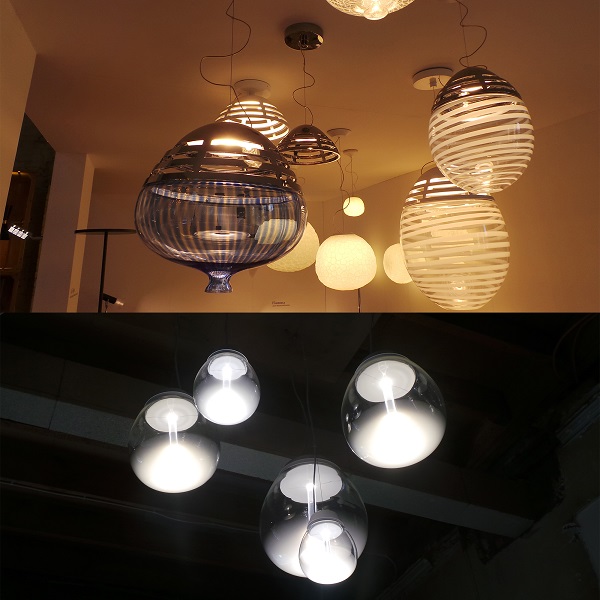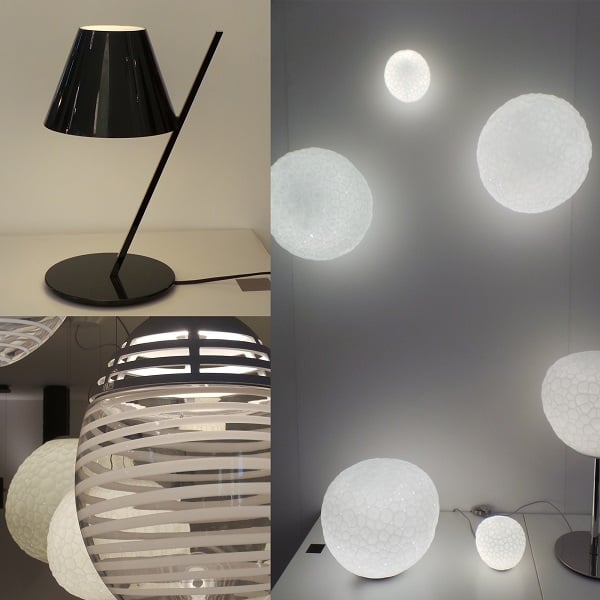 Finally we made a trip to the Icon House of Culture where Gubi put on a stunning display, amongst lush interiors and inside a shabby yet grand venue they created a very trendy take on the vintage chic style.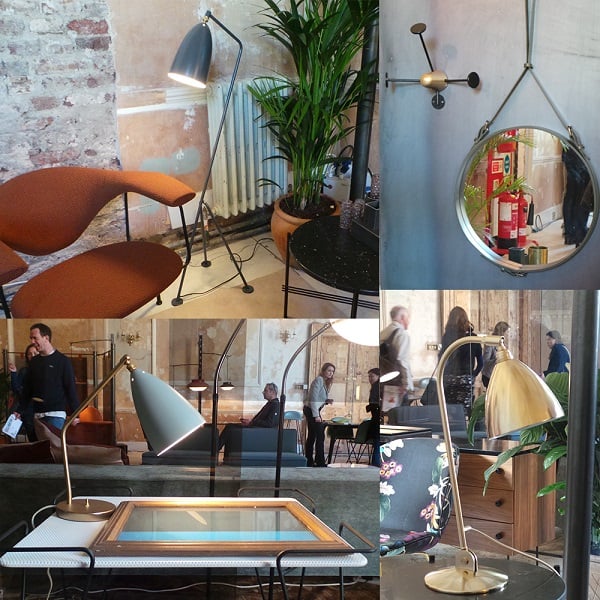 Gubi put on display the new Collar pendant which has been highly anticipated, this is the first look at the fitting since Euroluce Milan.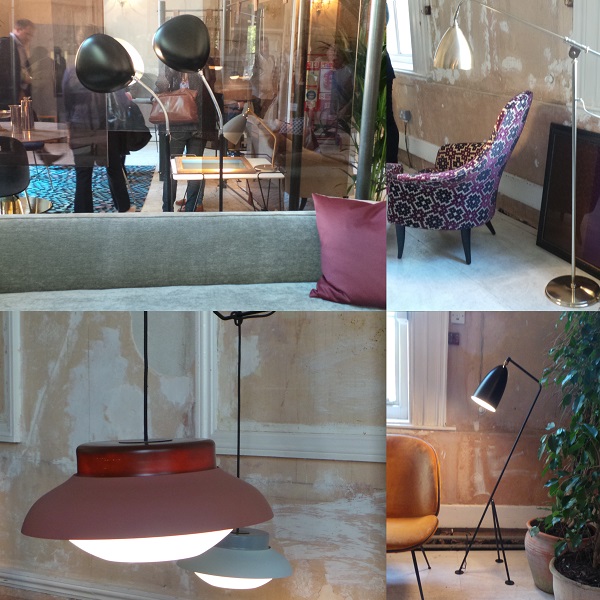 At Clerkenwell Design Week we also saw some new brands whose collections were interesting and enjoyed looking around, such as Orsjo and Deadgood. Watch our website for new brands becoming available!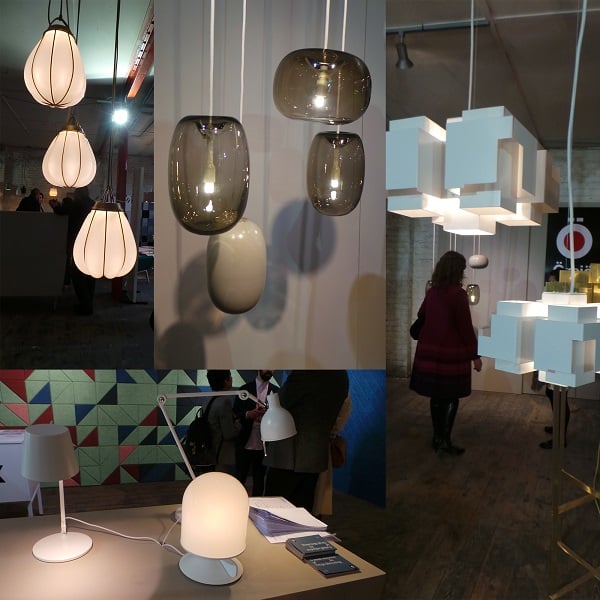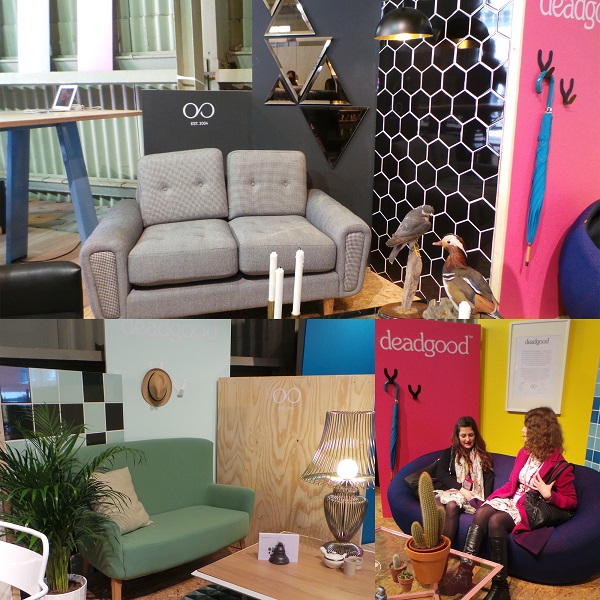 Thank you to everyone at the show who we met and made us feel welcome!
Visit us on our social sites to keep up to date on new products and what's on trend! You can find us on Facebook, Twitter, Instagram, Pinterest and now Polyvore! 
Share this:
Prandina – New Product and Project
22 January 2015
Italian brand Prandina are known for their quality and recognisable lighting products, the brand is successful internationally and pride themselves on their precision and functionality. Prandina have done particularly well recently with their collaboration with the Leonardo Da Vinci airport in Rome. The theme of the air port's terminal 1 was "Dolce Vita" to honour the famous movie, for this Prandina revealed the new Ginger floor lamps to illuminate the chic space. The terminal is ode to all things made in Italy.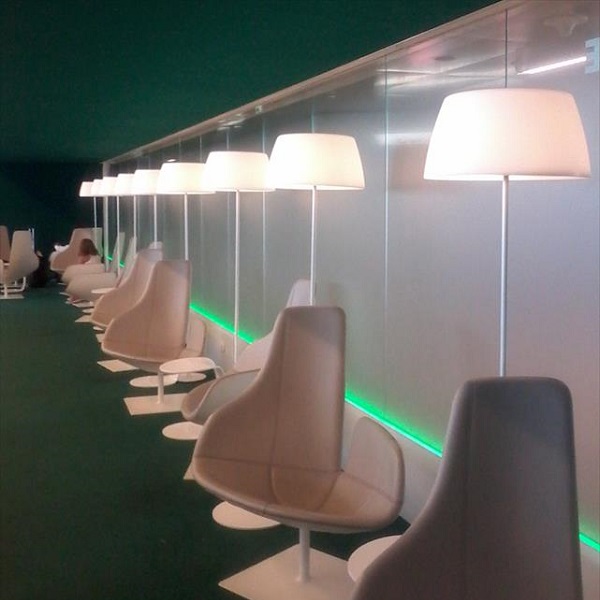 With their experience in glass work it has allowed the company to expand into new designs with a range of materials. The new Gong series of suspension lamps have proved particularly popular, the range of metallic and neutral colours means it will suit a multitude of homes or commercial spaces.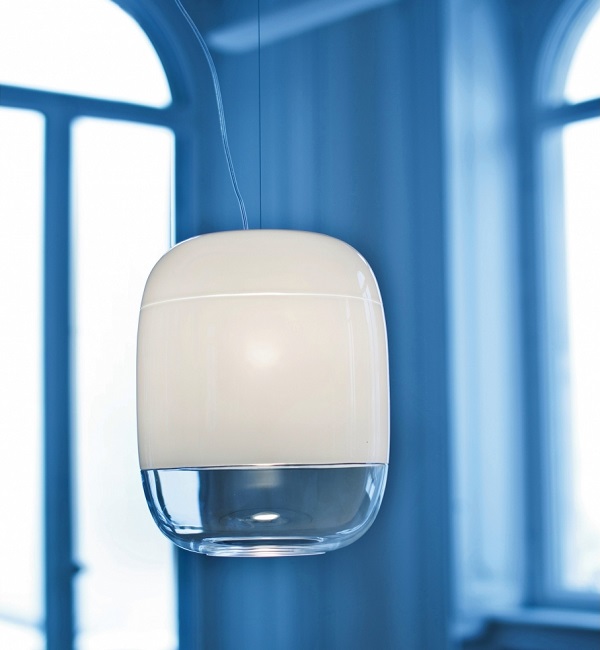 The gong collection is formed in one piece from blown crystal glass, it is then airbrush painted on the inside in a range of colours. The entire pendant is hand crafted and made in a range of sizes and finishes to suit the individual. The variety of sizes allows the Gong to be hung within an installation as well as the single hanging pendant, creating a range of effects within a space.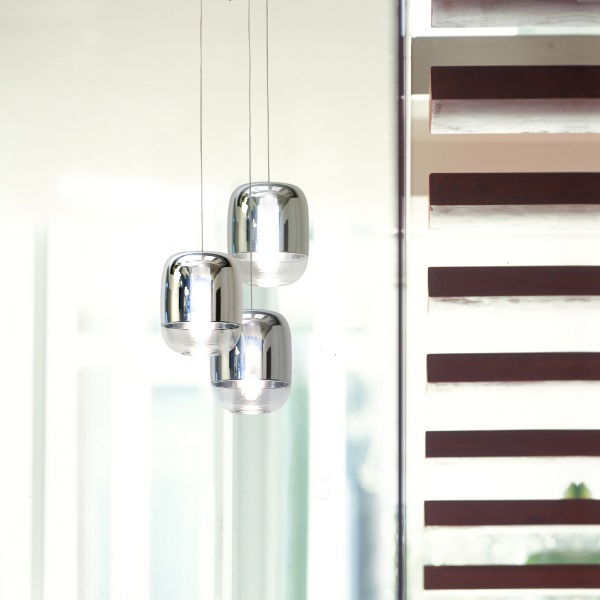 We are now happy to say we do sell the Gong Mini S1 pendant lamp on our site, it comes in Copper, Silver, Black and white Finishes.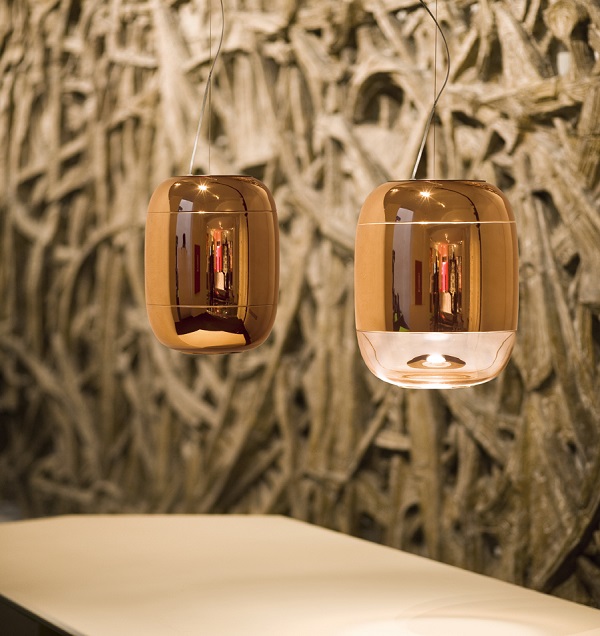 | | |
| --- | --- |
| Tags: | ceiling lamp, copper, gong, gong s1, italian, lighting, metallic, new, pendant, Prandina, silver |
Share this:
Prandina Notte Pendant
25 April 2014
Prandina has always aimed to design lighting which is simple, functional, high quality, and long lasting. The Notte suspension light encapsulates all of these aspects and has become one of Prandina's most popular designs. The Notte's simple design and wide range of sizes and finishes make it ideal for domestic or commercial use.
Share this: