from David Village Lighting
Moooi was founded in 2001 by Dutch designers Marcel Wanders and Casper Vissers. The collection's style is exclusive, daring, playful, exquisite and based on the belief that design is a question of love. Moooi takes pride in producing timeless objects of beauty which posses the uniqueness and character of antiques combined with the freshness of modern times. This fusion brings the brand to focus on the production of iconic objects. During the last couple of years Moooi has expanded its horizons at a rapid pace, opening several showrooms in strategically located key-cities: Amsterdam, London, Milan and New York.
Moooi's Random, Raimond, Boon, and Valentine are design classics of the Future,
Shop for Moooi now..
Moooi - from the Village Blog
Wimbledon Whites!
30 June 2015
It's that time of year again strawberries & cream, freshly cut grass and Wimbledon whites! As the tennis championship starts we take a look at the summery shade which everyone will be sporting, white! A fresh, bright shade which appeals to so many as it blends in well with most interiors. Here are 15 Love -ly lights to suit the season!
Visit us on our social sites to keep up to date on new products and what's on trend! You can find us on Facebook, Twitter, Instagram, Pinterest and now Polyvore! 
| | |
| --- | --- |
| Tags: | Anglepoise, Artemide, Bestlite, Flos, Foscarini, Gubi, Kartell, Louis Poulsen, Marset, Moooi, Tom Dixon. |
Share this:
Best sellers this month!
11 May 2015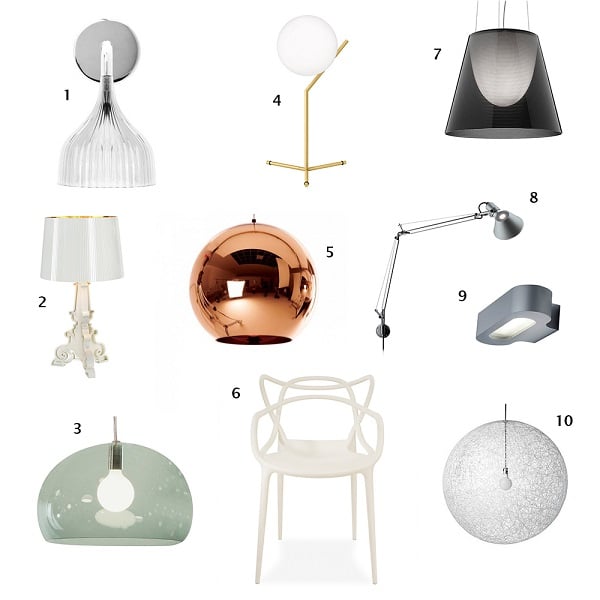 We are starting a new series on the blog showcasing the best sellers for each month, giving customers a view of what's on trend and which are constant favourites. For the month of April we have seen pale washes of colour or white which match the spring time theme, metallic hints are still popular in brands such as Tom Dixon, Artemide and Flos – a trend seemingly here to stay!
1. Kartell E' Wall Lamp 2. Kartell Bourgie Table Lamp
3. Kartell Fly Suspension 4. Flos IC High Table Lamp
5. Tom Dixon Copper Shade 45 Suspension 6. Kartell Masters Chair
7. Flos K-tribe S3 Suspension 8. Artemide Tolomeo Parete Wall Lamp
9. Artemide Talo Wall Light 10. Moooi Random 50 Suspension
Visit us on our social sites to keep up to date on new products and what's on trend! You can find us on Facebook, Twitter, Instagram, Pinterest and now Polyvore! 
Share this:
Spring Into The Easter Theme!
30 March 2015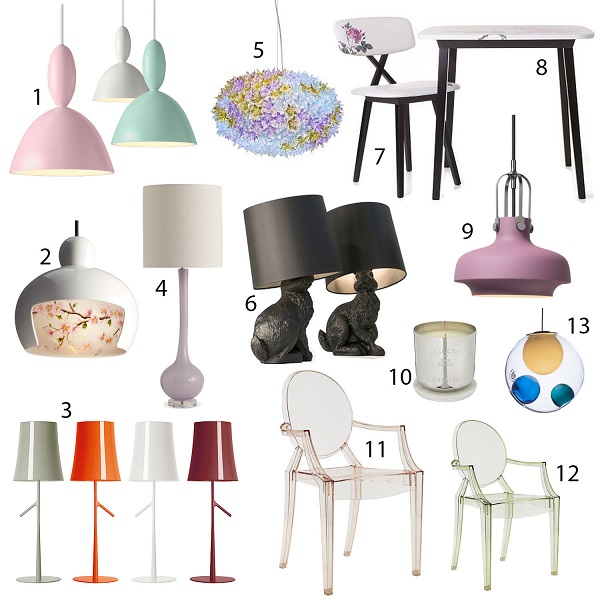 It's now officially spring! Which means Easter is approaching, why not browse our selection of spring coloured lighting and furniture for a simple update to your home. The collection consists of decorative pieces to appeal to children and adults a like, such as the Rabbit lamp by Moooi – very Easter appropriate! Our new selection of home scents by Tom Dixon is also featured in our selection, the Royalty candle has a sweet aroma of Earl Grey, scones and jam which is reminiscent of a English tea in spring time. Here is our collection of Spring time treats:
1-Muuto MHY Pendant 2-Moooi Juuyo Peach Pendant
3-Foscarini Birdie Table Lamp 4-Porta Romana Gourd Table Lamp (Lavender)
5-Kartell Bloom S1 Pendant 6-Moooi Rabbit Table Lamp
7-Moooi 5 O'clock Chair 8-Moooi 5 O'clock Table
9-&Tradition Copenhagen Pendant (Blush) 10-Tom Dixon Scent Candle in Royalty
11-Kartell Louis Ghost Chair (Sunset Orange) 12-Kartell Lou Lou Ghost Chair (Green)
13-Bocci 28.1 Pendant (Custom Colours)
Share this:
Fifteen Shades of Grey
13 February 2015
To celebrate Valentines Day and the release of the film Fifty Shades of Grey, we thought of no better time than to show you our Grey lighting! From a wide range of tones, sizes, ceiling to table lamps…here is our definitive collection: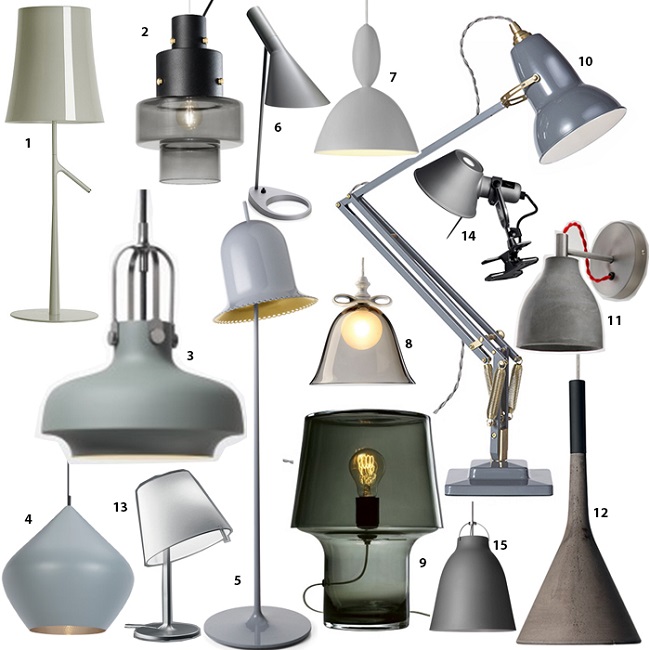 1. Foscarini Birdie Table Lamp 2. Diesel for Foscarini Gask Pendant 3. &Tradition Copenhagen Small Pendant 4. Tom Dixon Beat Stout Pendant 5. Moooi Lolita Floor Lamp 6. Louis Poulsen AJ Table Lamp 7. Muuto MHY Pendant 8. Moooi Bell Pendant 9. Muuto Cosy Table Lamp 10. Anglepoise Original 1227 11. Decode Heavy Wall Light 12. Foscarini Aplomb Pendant 13. Artemide Melampo Table Lamp 14. Artemide Tolomeo Pinza 15. Light Years Caravaggio P1 Pendant
Perfect as a gift or to simply add the monochrome style to your living space, one of these Grey showstoppers are sure to please!
| | |
| --- | --- |
| Tags: | Anglepoise, Artemide, Decode, Diesel with Foscarini, fifty shades of grey, floor lamp, Foscarini, grey, Light Years, Moooi, Muuto, pendant, table lamp, Tom Dixon., &Tradition, wall lamp |
Share this:
Merry Christmas From David Village Lighting!
19 December 2014
To celebrate this holiday season we have put together some of our favourite lights and brands with a Christmas touch!
Showroom Christmas Opening Times:
Open Tuesday 23rd Dec , Closed from 24th December 2014 until 5th January 2015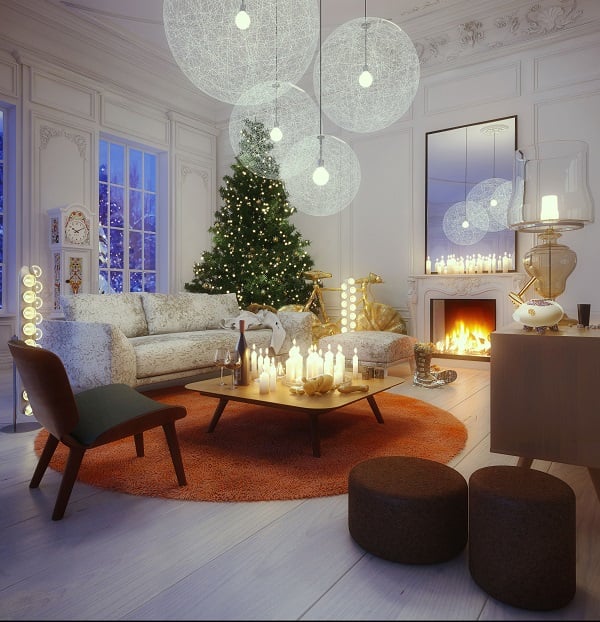 This photo features a collection of Moooi lighting including the Moooi Random and the Moooi Prop. The Moooi Random seen suspended from the ceiling in white look like giant snow flakes or baubles giving a lovely chritsmassy feel.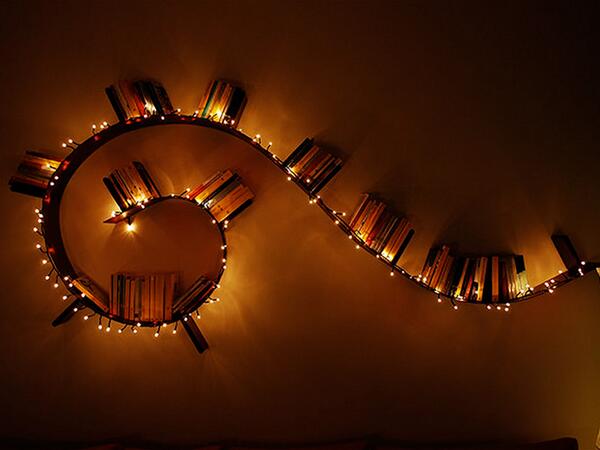 The Kartell Bookworm is given a touch of Christmas glamour with the addition of fairy lights!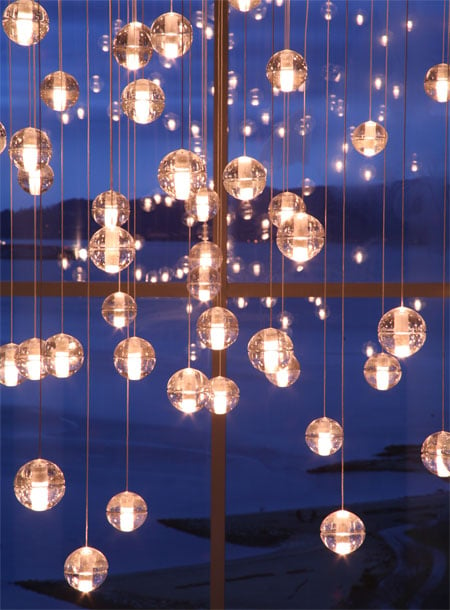 Bocci lights are magical and at christmas time they can be clustered together to created a Christmas Bauble inspired light feature. This photo pictures the Bocci 14 series lights.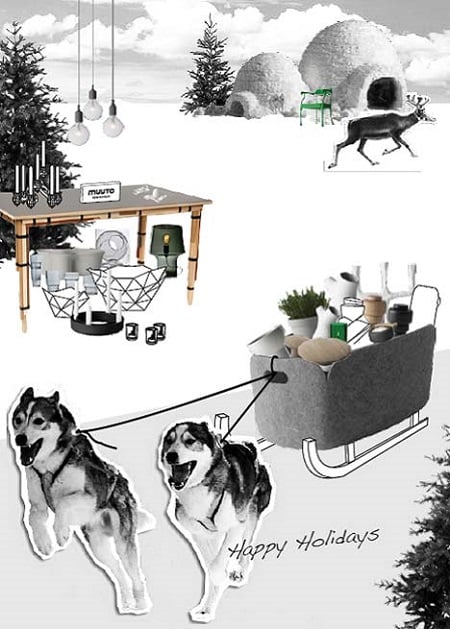 THis is one of our favourite Christmas E Cards from Muuto. It features the simplistic Muuto E27 in the top left hand corner.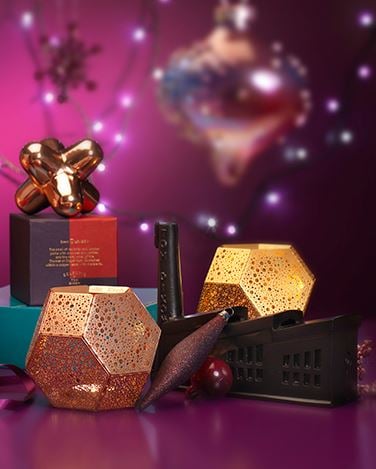 A small bit of Christmas Magic can be added by the Tom Dixon Etch Tea Light Holders. A Sparkley and glitzy Tea Light holder that fits in with the colours of Christmas.
Have a great time this festive season and we look forward to seeing you all in the New Year!
| | |
| --- | --- |
| Tags: | Bocci, Bocci 14, Christmas, Christmas Deisgn, Christmas Lighting, Holiday Season, Kartell, Kartell Bookworm, Moooi, Moooi Prop, Moooi Random, Muuto, Muuto E27, Tom Dixon, Tom Dixon Etch |
Share this:
Moooi Paper Patchwork Collection
28 January 2014
Moooi are synonymous with unconventional, eye-catching, and provocative design. The company was founded by Dutch designers Marcel Wanders and Casper Vissers. Their aim was to design products which combined the character and uniqueness of antiques with a fresh modern feel. The new Paper Patchwork collection embodies this completely. The collection was designed for Moooi by Studio Job. They have taken familiar and traditional designs, and then exaggerated the proportions. The Paper range is made from wood, cardboard, and polyurethane, and then finished with multi-coloured lacquered paper.
Share this: