from David Village Lighting
Louis Poulsen has collaborated with visionary architects and designers to produce innovative lighting solutions for buildings and their surroundings for more than seventy years. The superior styling, craftsmanship and quality of Louis Poulsen products can be found on prominent projects around the globe. Together with designer Poul Henningsen, Louis Poulsen created a lighting and product philosophy summed up in the words function, comfort and ambience. Louis Poulsen's approach to lighting lies in a very strict and uncompromising product philosophy grounded in simplicity. There must be no elements which do not serve a light related purpose. This results in products with a very simple and discreet design, ideally suited to all types of architecture, both new and old, across cultural styles.
Louis Poulsen's PH5,Artichoke, AJ, and PJ products are Design Classics.
Shop for Louis Poulsen now..
Louis Poulsen - from the Village Blog
Elle Decoration April Lighting Features
16 March 2015
Looking through the ELLE Decoration UK April issue we came across a lot of our stocked lights! As seen below there was a fair few from Louis Poulsen, including the Artichoke which was featured in the article "What makes a design classic". The Louis Poulsen PH2/1 table lamp and Panthella floor lamp were also shown in this months most inspiring homes.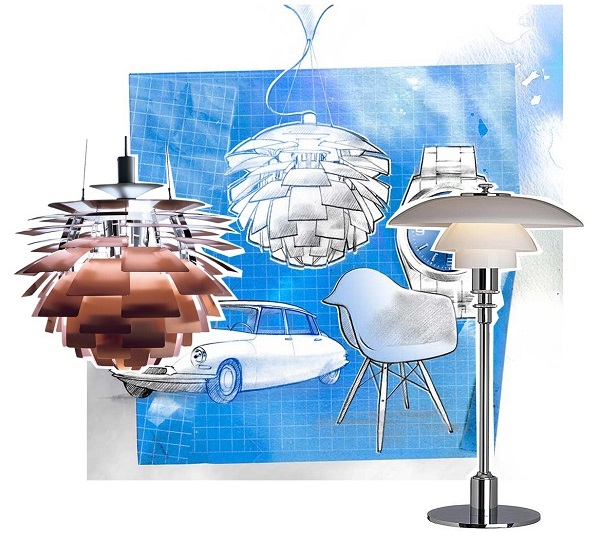 Another very commonly seen item was the Foscarini Twiggy floor lamp, this iconic and well loved design has been seen in yellow, black and red. The twiggy lamp has been a favourite amongst designers and modernists alike, lending itself to any contemporary home.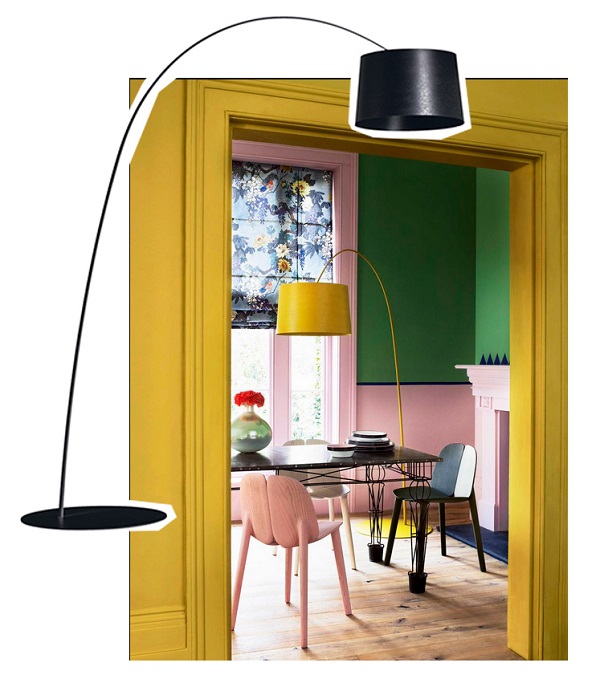 Flos as a brand really shone within the magazine this month, with many features throughout the inspiring homes section. Shown below are a selection which were popular on our website also, (from left to right) Flos 265 wall light, Flos Kelvin table lamp, Flos Guns floor lamp and the Flos Arco floor lamp.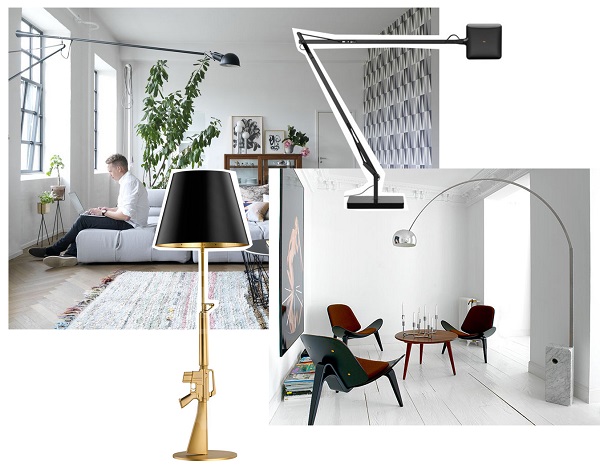 Finally there was mention of two of our table lamps, the Muuto Wood table lamp and the ever popular Kartell Bourgie in gold. Contrasting in style and design but appeals to a range of interiors as featured within the magazine, modern or edge of rustic styling. All items are available online now.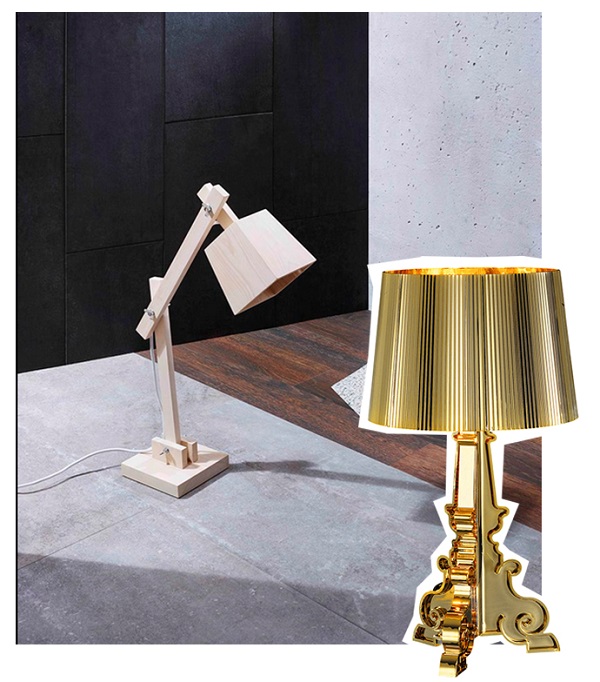 Visit us on our social sites to keep up to date on what's new and what's in trend! You can find us on Facebook, Twitter, Instagram, Pinterest and now Polyvore!
| | |
| --- | --- |
| Tags: | contemporary, design, Elle Decoration UK, features, Flos, Foscarini, Kartell, lighting, Louis Poulsen, modern, Muuto |
Share this:
Louis Poulsen PH Artichoke
27 March 2014
The Louis Poulsen PH Artichoke has a unique sculptural design, and is viewed as an international design icon. The PH Artichoke was designed in 1958 by famous Danish designer Poul Henningsen for the Langelinie Pavillonen restaurant in Copenhagen, where it still hangs today. The Artichoke has 72 leaves, positioned so as to provide totally glare-free light from any angle. To ensure a high level of quality, much of the production process is still carried out by hand.
Share this: