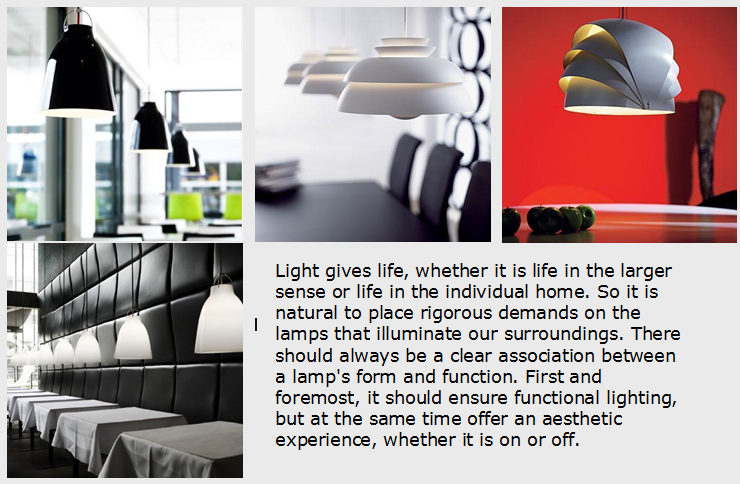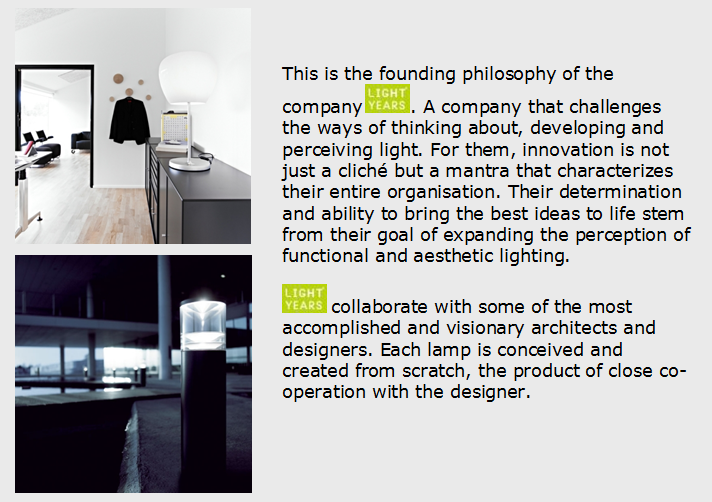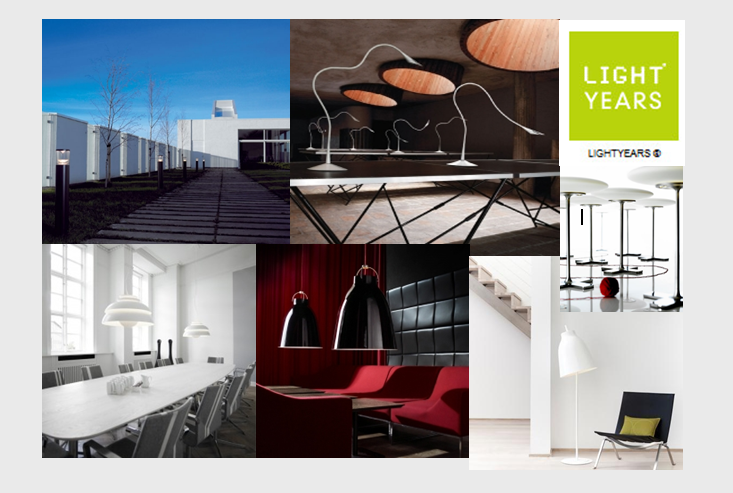 Light gives life, whether it is life in the larger sense or life in the individual home. So it is natural to place rigorous demands on the lamps that illuminate our surroundings. There should always be a clear association between a lamp's form and function. First and foremost, it should ensure functional lighting, but at the same time offer an aesthetic experience, wether it is on or off.
This is the founding philosophy of the company Light Years. A company that challenges the ways of thinking about, developing and perceiving light. For tem, innovation is not just a cliché but a mantra that characterizes their entire organisation. Their determination and ability to bring the best ideas to life stem from their goal of expanding the perception of functional and aesthetic lighting.
Light Years collaborate with some of the most accomplished and visionary architects and designers. Each lamp is conceived and created from scratch, the product of close co-operation with the designer.
Please contact us for Light Years enquiries: info@davidvillagelighting.co.uk