from David Village Lighting
Established nearly 50 years ago Fabbian produce some of Italy's most beautiful contemporary lighting. Based in Venice, Fabbian specialise in innovative glass manufacturing techniques that build on the Murano tradition and take the skills into the 21st century. The result is a lighting collection, which incorporates the latest architectural designs with the beauty of Murano glass.
Shop for Fabbian now..
Fabbian - from the Village Blog
Introducing The Fabbian Cloudy!
27 January 2014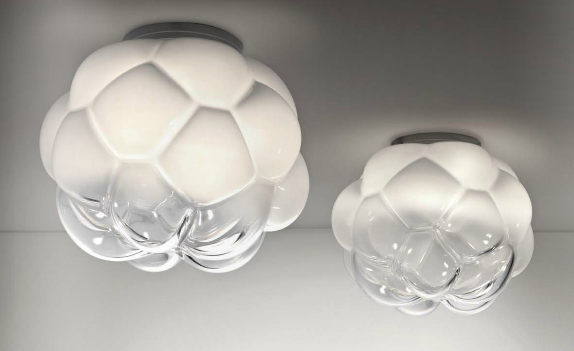 We love the unusual shape of the Cloudy, which has been created for Fabbian by French designer Mathieu Lehanneur. When switched on, Cloudy reveals its luminosity and evokes sunlight after the rain, a positive sign of hope and optimism. The Cloudy features gradient white blown glass and is lit by high-power LED lamps.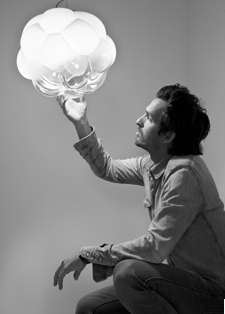 Mathieu Lehanneur graduated from the French National School of Industrial Design in 2001. His work explores interaction between the body and the environment, living systems and the scientific world. Lehanneur's simple designs make reference more to natural history than to the history of design. He explores natural and technical possibilities which enable him to produce objects that are functional yet, at the same time, have a touch of magic.
Share this: