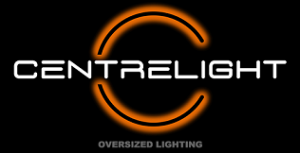 from David Village Lighting
Welcome to Centrelight.com - Specialists in OVERSIZED LIGHTING - centre pieces for large spaces - visually stunning or understated centrelights that create impact and make statements. This collection brings together the best of Europe's manufacturers to provide 'off the peg' Centrelights or bespoke creations. Contact us with your Centrelight dream and let us turn it into reality.
Centrelights for hotels - Centrelights for restaurants - Centrelights for commercial foyers - Centrelights for hospital public areas - Centrelights for receptions - Centrelights for the hospitality industry - Centrelights for large domestic spaces.
Shop for Centrelight.com now..
Centrelight.com - from the Village Blog
Centrelight Alfi
12 March 2014
Introducing the new oversized Alfi LED suspension light! The Alfi is available in two sizes, either 72cmØ or 90cmØ, and uses either 10 or 12 x 3.5W LEDs. The exterior of the diffuser has a stunning brown or silver corten finish.
Share this: