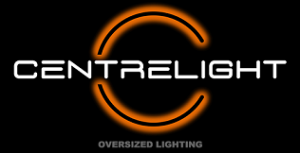 from David Village Lighting
Welcome to Centrelight.com - Specialists in OVERSIZED LIGHTING - centre pieces for large spaces - visually stunning or understated centrelights that create impact and make statements. This collection brings together the best of Europe's manufacturers to provide 'off the peg' Centrelights or bespoke creations. Contact us with your Centrelight dream and let us turn it into reality.
Centrelights for hotels - Centrelights for restaurants - Centrelights for commercial foyers - Centrelights for hospital public areas - Centrelights for receptions - Centrelights for the hospitality industry - Centrelights for large domestic spaces.
Shop for Centrelight.com now..
Centrelight.com - from the Village Blog
Sha Modular Suspension
10 September 2014
Share this:
Centrelight Bijoux Chandelier
9 June 2014
Introducing the stunning new Centrelight Bijoux oversized chandelier! The Bijoux has a matt gold finish and features dozens of delicate crystal droplets which shimmer in the light like dew. It has a maximum width of 135cm and is perfect for large domestic or commercial spaces. It takes 12 dimmable 40 watt G9 lamps.
Share this:
NEW FOR 2014 - ANA ECO LEATHER CHANDELIER
21 May 2014
Introducing the new Ana Eco Leather oversized chandelier! The Ana is available with either a 90 cm or 150 cm diameter making it ideal for use in large commercial or domestic spaces. The eco leather covered frame is available in a choice of 4 colours: ivory, brown, red, or brown with white interior. The light takes a fluorescent lamp and is Dali dimmable. A pleated inner diffuser conceals the light source.
Share this:
Centrelight Alfi
12 March 2014
Introducing the new oversized Alfi LED suspension light! The Alfi is available in two sizes, either 72cmØ or 90cmØ, and uses either 10 or 12 x 3.5W LEDs. The exterior of the diffuser has a stunning brown or silver corten finish.
Share this: