David Village Recommends: Bedroom Luminaires.
From our extensive selection of contemporary iconic lighting designs, we handpick our most suitable for the bedroom.
Send yourself into a peaceful slumber…
Bedroom lighting is an important aspect of your personal space, get it right and your room will be transformed into an area of tranquillity.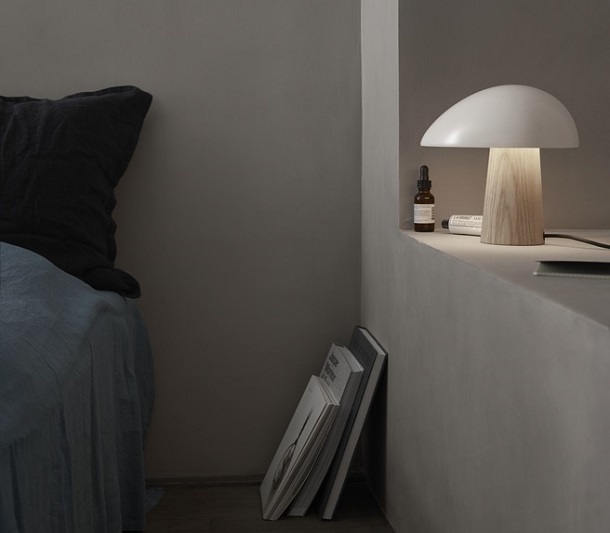 Lightyears Night Owl: £112.20
From our knowledge and experience, we know that the type of light you choose will have an impact on the feeling and mood of your space.
A diffused or indirect light source is ideal for the bedside to promote a relaxing atmosphere. There is no risk of glare or over-exposure, let your eyes re-adjust for the evening to set the tone for restful sleep or peaceful time for reflection. We would recommend lamps with frosted or opal glass diffusers, creating a soft glowing effect. In-direct light can be an effective design feature to create a good amount of light but shield the eyes from the unwanted brightness.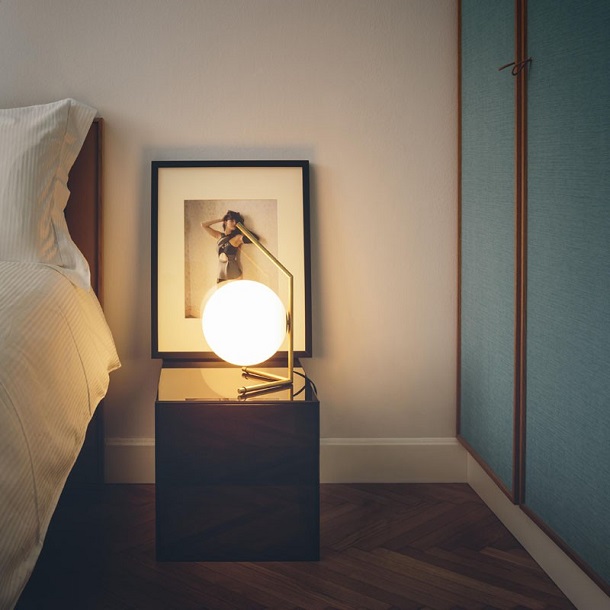 Flos IC Low Table: £289.00
How much light is required for your contemporary space?
Choosing the amount of light you need: What do you realistically require the light for? Do you need a bit of extra light for basic tasks such as reading or do you purely use your space for rest? If you need a little versatility then a lamp with a dimmer function will suit perfectly.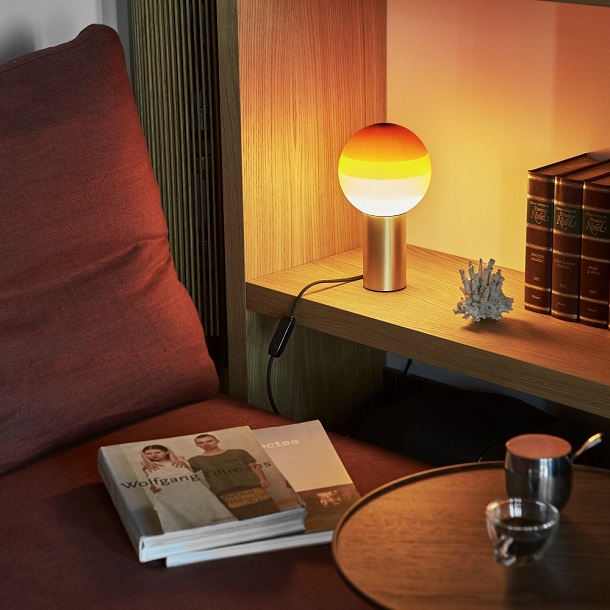 Marset Dipping Lamp: £192.98
Size and design must be taken into consideration to get the most out of your light.
The third and final contributing factor to choosing a Bedroom light is size. Will this fit by your bedside? Is it a design feature or a subtle implement? Space can sometimes be an issue within the bedroom, to which many people turn to the wall light for a savvy solution.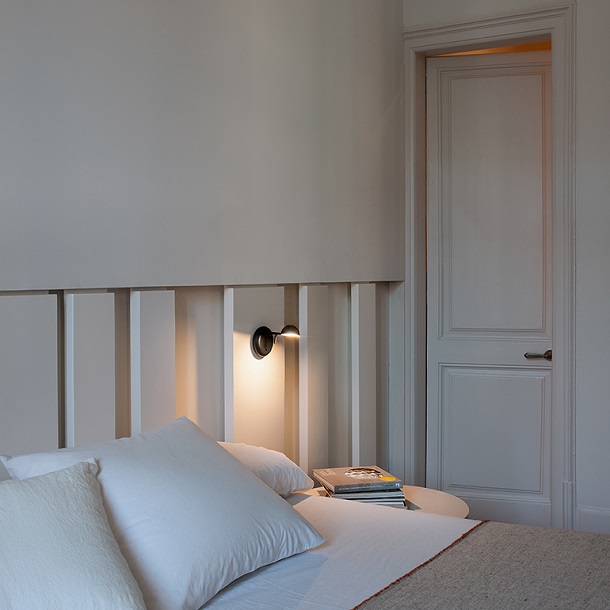 Vibia Pin wall: £228.89
Here are some of our other favourite designs:


Menu Carrie &Tradition Flowerpot Artemide Melampo
Subscribe to our monthly newsletter or follow us on social media - for a daily dose of noteworthy design.
David Village Lighting Pinterest: @davidvillage
David Village Lighting Twitter: @DVlighting
David Village Lighting Instagram: @davidvillagelighting
David Village Lighting Facebook: @davidvillagelighting