/
Brands
/ Danese
Danese from David Village Lighting
Danese offers a new generation of products that allows a different perspective of spaces, creates open sceneries that go beyond any standardization and invites the user to consciously take part in the environment. Their products demonstrate how you can find deepness, richness and value in bare minimum expressions and be fully satisfied by your relationship with the object and the light. Danese therefore unites the principles of quality design and eco- sustainability and makes conscious choices concerning productive, logistical and energetic processes throughout the whole life cycle of the product.
Danese - from the Village Blog
Exclusive insight into 2015 at Danese!
14 April 2015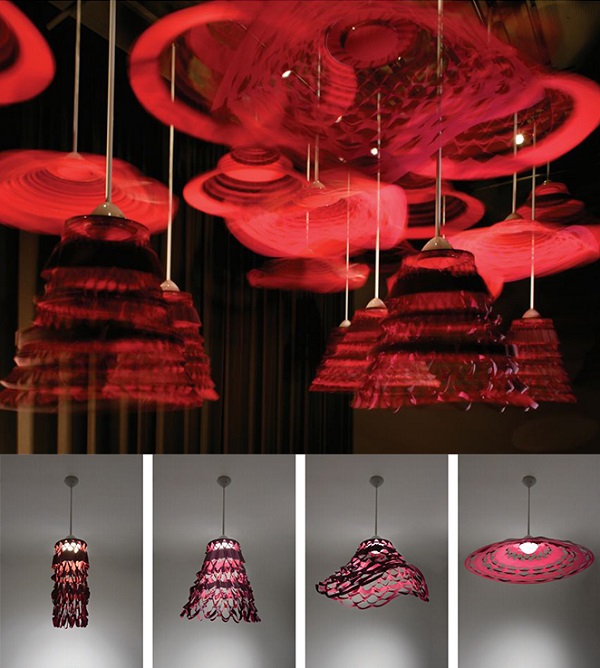 Here is an exclusive preview of the new Danese collection being released at the Euroluce Exhibition held currently at Milan! Shown above is the 'Les Danseuse' by designer Atelier Oi, from the French word referring to ballerinas, this light is meant to resemble a swirling skirt of a dancer. The material shade spins and can be speed controlled, the lamp is also dimmable.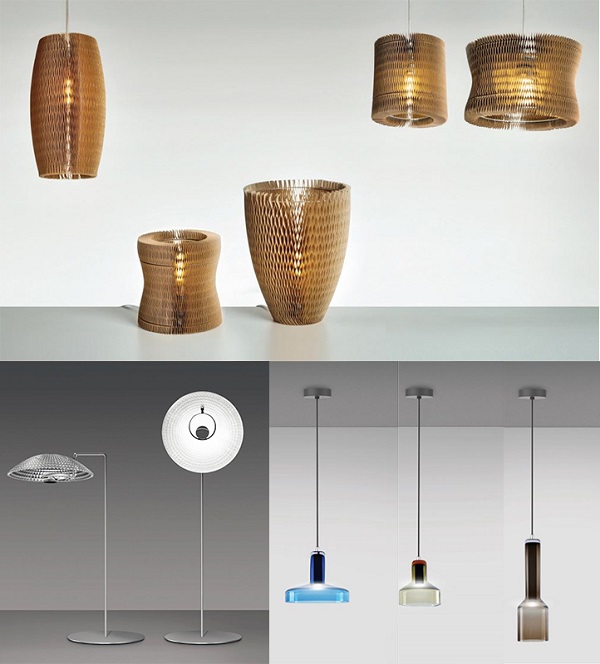 Here are three other collections to be previewed at the Euroluce exhibition, the 'Need' range (top) are flat pack lights for tables, floor and suspension made from honeycomb effect recycled cardboard. Completely unique floor lamp (left image) called 'Trix' designed by Carlotta de Bevilacqua, a double jointed diffuser head which allows freedom of movement. The diffuser its self is made of geometric shapes to give out stunning reflections within an environment.
Pictured on the right are the 'Stab Light' collection available in three shapes, selection of colours and available as a cluster on a track or as a single pendant. Made from traditional bohemian hand blowing technology, makes for a distinctive and high quality piece – designed by Arik Levy.
Visit us on our social sites to keep up to date on the Euroluce exhibition and what's on trend! You can find us on Facebook, Twitter, Instagram, Pinterest and now Polyvore!
Share this:
Danese Milano Miyako Collection
24 April 2014
Miyako was created for Danese by Studio 63, an international architectural and design studio based in the historical centre of Florence, Italy. The Miyako lights are composed of only one extruded component to which a few functio­nal elements are added. The colourful diffuser animates and characterizes the design without making it serious and formal. The shapes are basic but the features are very impactful due to the availability of a wide range of colours. The user is allowed to create interesting settings and utilize the lamp into very different environments with surprising results. The lights utilise either an LED or fluorescent light source which minimises energy consumption whilst providing a good quality of light.
Share this: