To celebrate Valentines Day and the release of the film Fifty Shades of Grey, we thought of no better time than to show you our Grey lighting! From a wide range of tones, sizes, ceiling to table lamps…here is our definitive collection: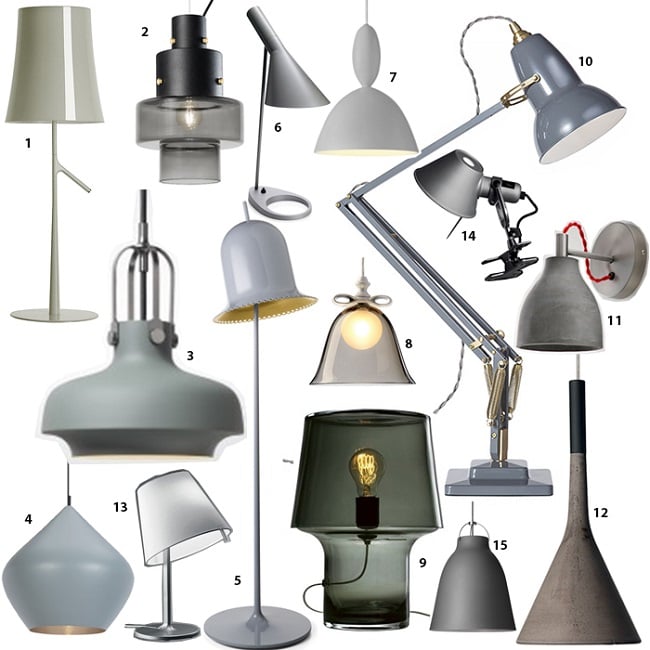 1. Foscarini Birdie Table Lamp 2. Diesel for Foscarini Gask Pendant 3. &Tradition Copenhagen Small Pendant 4. Tom Dixon Beat Stout Pendant 5. Moooi Lolita Floor Lamp 6. Louis Poulsen AJ Table Lamp 7. Muuto MHY Pendant 8. Moooi Bell Pendant 9. Muuto Cosy Table Lamp 10. Anglepoise Original 1227 11. Decode Heavy Wall Light 12. Foscarini Aplomb Pendant 13. Artemide Melampo Table Lamp 14. Artemide Tolomeo Pinza 15. Light Years Caravaggio P1 Pendant
Perfect as a gift or to simply add the monochrome style to your living space, one of these Grey showstoppers are sure to please!