Copycat – Two orbs touching, the smaller residing in the shadows behind the other like a copycat. The idea behind Michael Anastassiades newest addition to his Flos collaboration, mimicking orbs but the smallest covered in a precious metallic finish while the other is much larger in size.

Made from blown opal diffused glass, the table lamp creates a very soft glow for a relaxing effect. A touch of luxury added with the metal orb coated in a section of finishes: copper, polished aluminium, black nickel and 24 carat gold.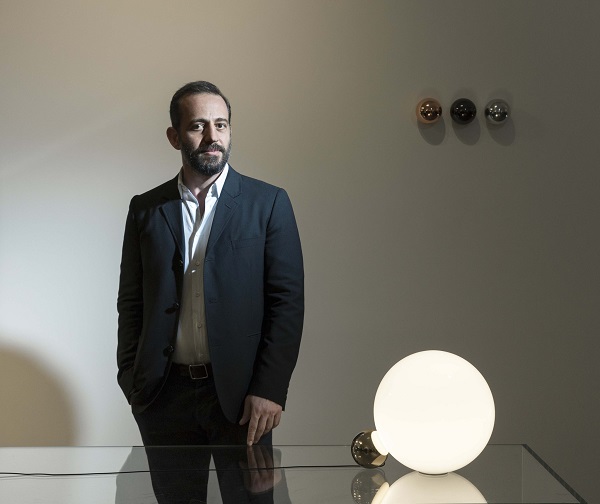 Michael Anastassiades is known for his best selling IC collection, the metallic theme continues with Copycat as does the contemporary design which has proved to be very popular.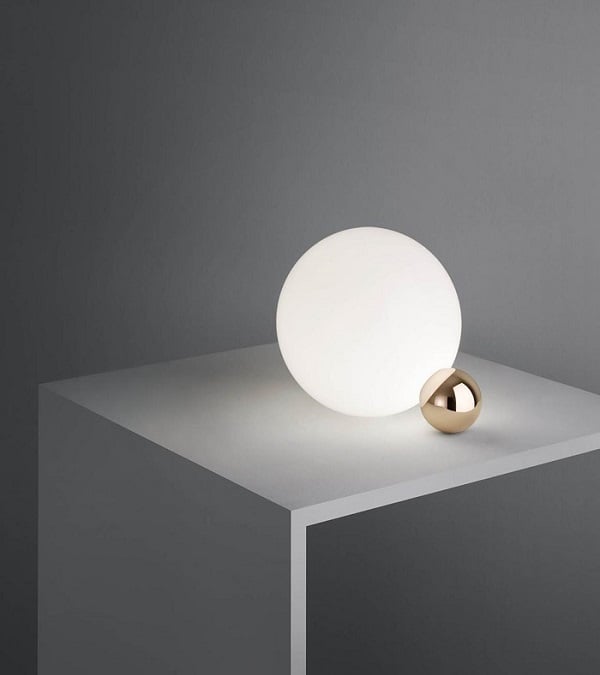 Visit us on our social sites to keep up to date on new products and what's on trend! You can find us on Facebook, Twitter, Instagram, Pinterest and now Polyvore!

Easy to Install Lighting for Maximum Effect.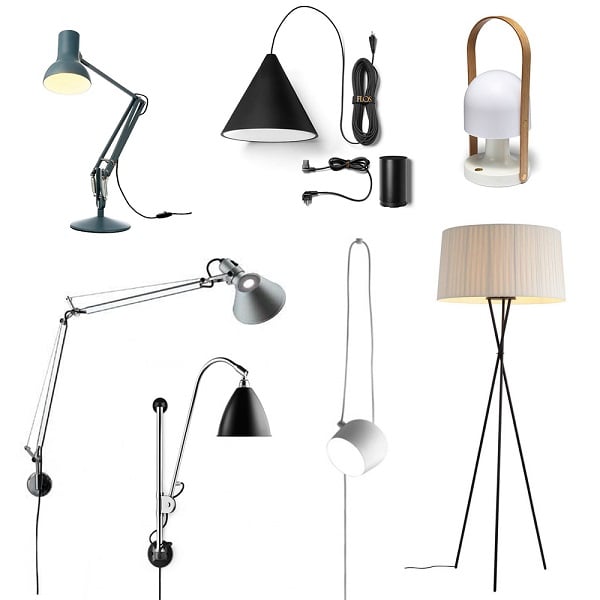 Beautiful lighting can sometimes be complicated to install, requiring an electrician and the extra cost on top. Here are some simple suggestions which create impact to your interiors without the trouble of installation, the solution is plug ins! All of these lighting options, yes even the suspensions, do plug into the wall. This will allow you to breathe new life into a room with just a simple lighting accessory.
From left to right:
Anglepoise Type 75 Lamp
Flos String Light Cone Floor
Marset Followme Lamp
Artemide Tolomeo Parete Wall
Gubi Bestlite BL5 Wall
Flos Aim suspension Cable & Plug
Santa & Cole Tripode G5 Floor
Visit us on our social sites to keep up to date on new products and what's on trend! You can find us on Facebook, Twitter, Instagram, Pinterest and now Polyvore!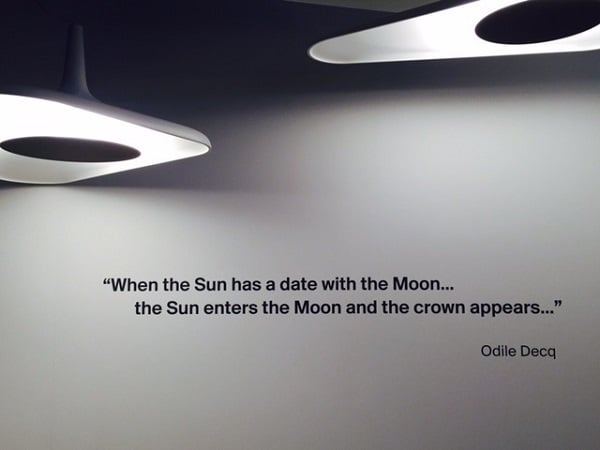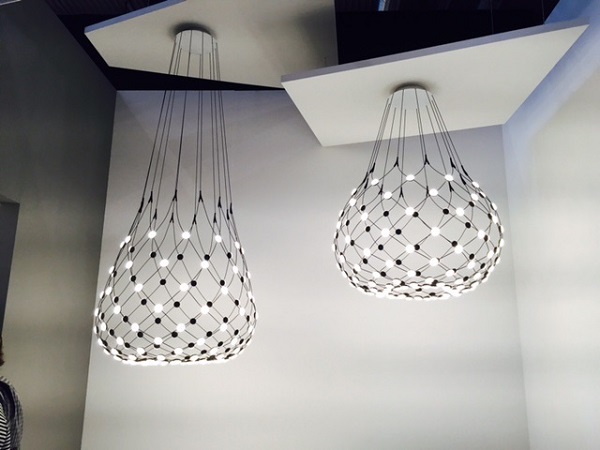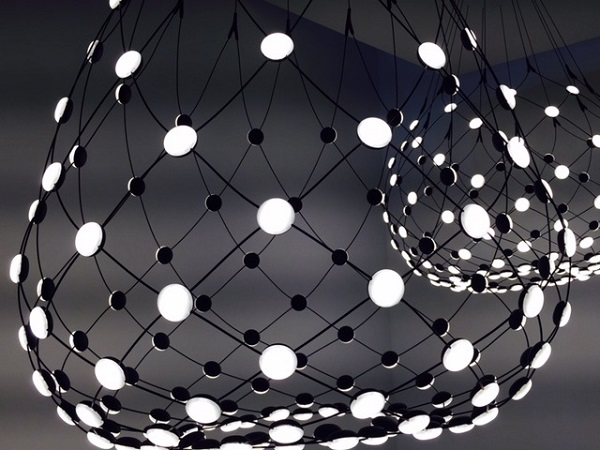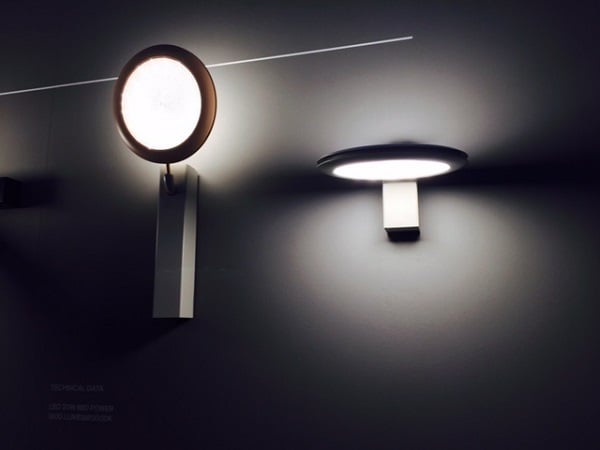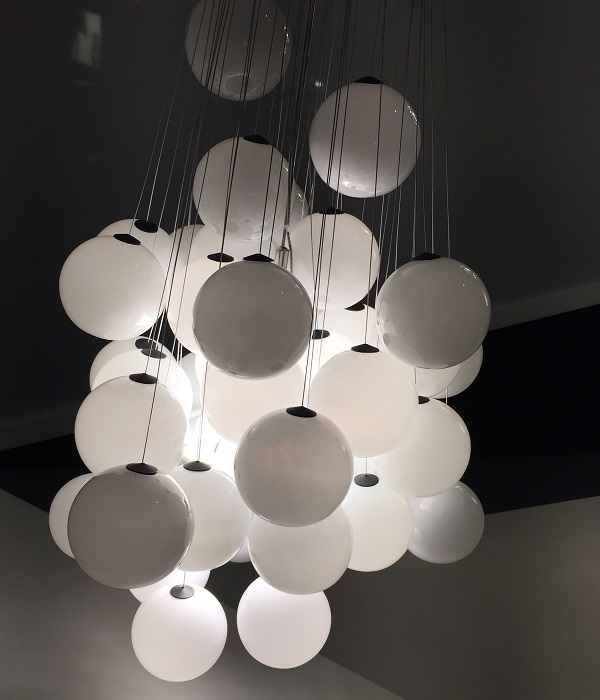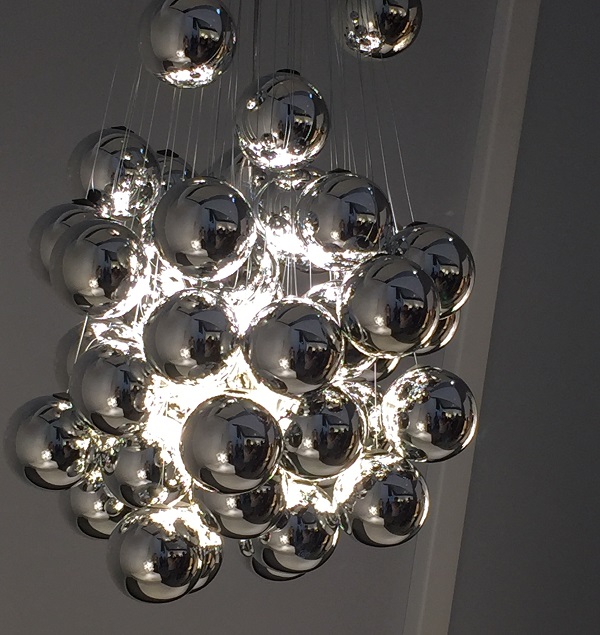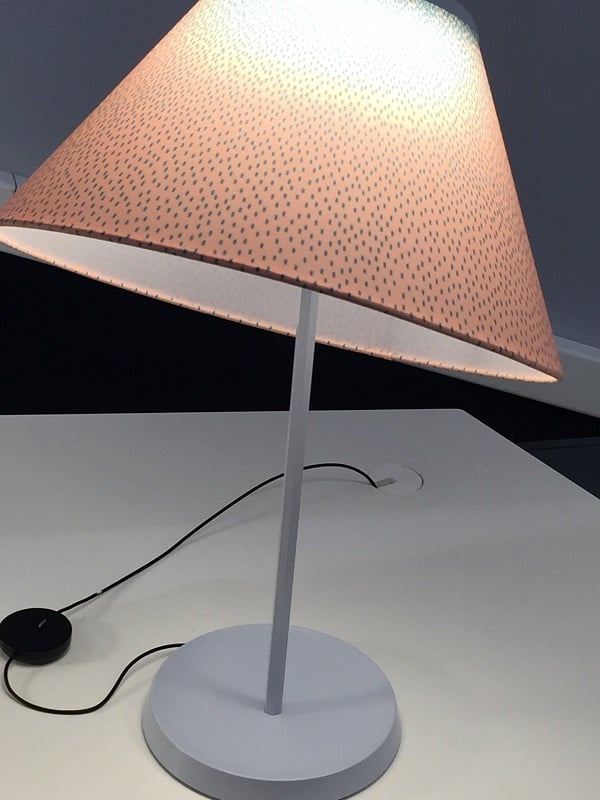 Visit us on our social sites to keep up to date on the Euroluce exhibition and what's on trend! You can find us on Facebook, Twitter, Instagram, Pinterest and now Polyvore! 
A new addition to a line of designs which first originated in 1972, originally called the Parentesi lamp. This light was changed and developed throughout the decades resulting in the new – "OK" release, where so much has changed.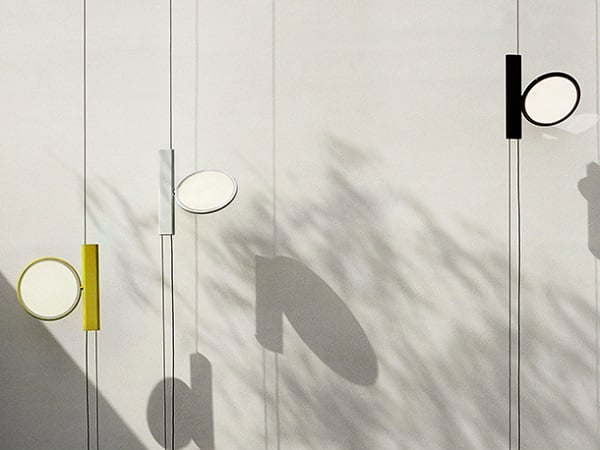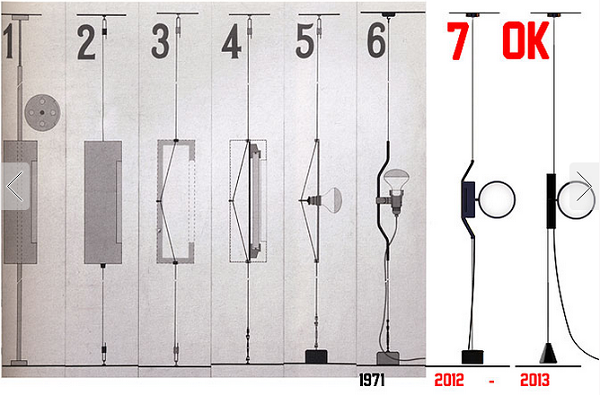 The fundamental difference between the OK and Parentesi lamps is that technologies have changed and a traditional bulb is no longer needed to illuminate a space. The new OK model uses modern LEDs to light up the flat, adjustable face of the lamp. This is not only brighter but also more energy efficient, the design of the body also allows flexible positioning of the light source, with it's pivoting head and adjustable length. Because the traditional bulb no longer has an effect on how a lamp is designed to look, the Parentesi lamp still continued to sell until 2012 as people were drawn to the beauty and timelessness of a bulb. Now technology has vastly advanced so designers can create near enough anything they like, as they know the light source can simply be adapted, or even a new one created all together for the sake of moving further.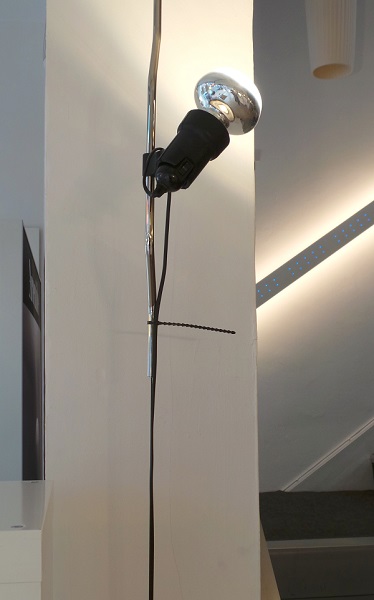 Konstantin Grcic the designer of the original Parentesi lamp thought of the new technologies advancing the lighting industry:"Designing a lamp is no longer limited to working around a given bulb. Today, it means designing the actual bulb or light source. This challenged me to think of Parentesi, a lamp that celebrated the traditional bulb in the most effective and beautiful way. Would it be possible to rethink the Parentesi lamp once more and pass the Manzù-Castiglioni torch on to the future?"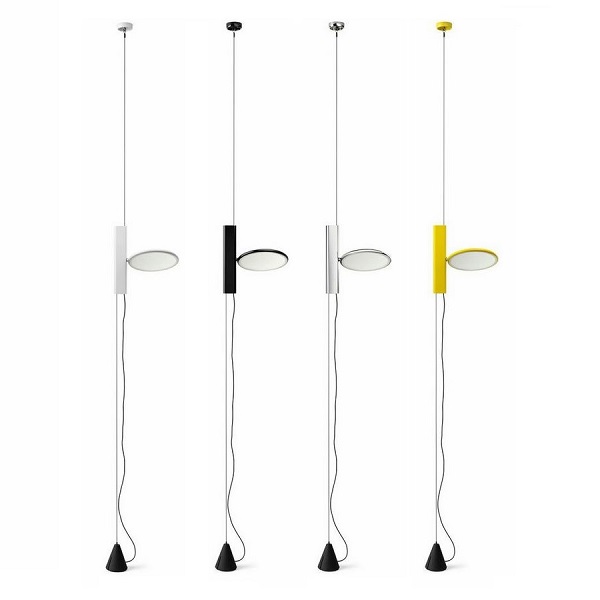 This was the product of his musings on modern technology; the new lamp is now called OK and comes in white, black, chrome and yellow. Available now online.
The Diesel for Foscarini lighting range, featuring the statement Gold Rock Lamp which is available as a Pendant and floor lamp.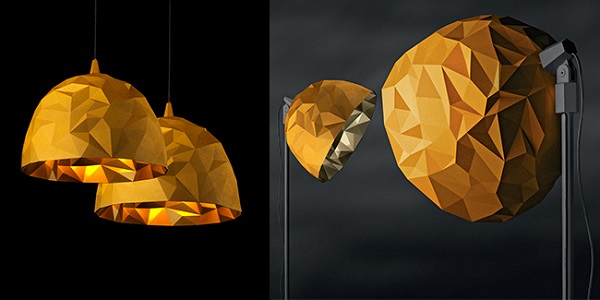 The eye catching design is based upon volcanic rock, when it breaks and reveals a gem within. The outside is mysterious, severe and raw with its angular surface. The interior gleams in contrast like crystal, reflecting light rays to create a unique and surprising effect. The lamp is coated in metal and nylon, allowing the interior to glimmer, the Moulded ABS coating creates the almost rugged appearance outside.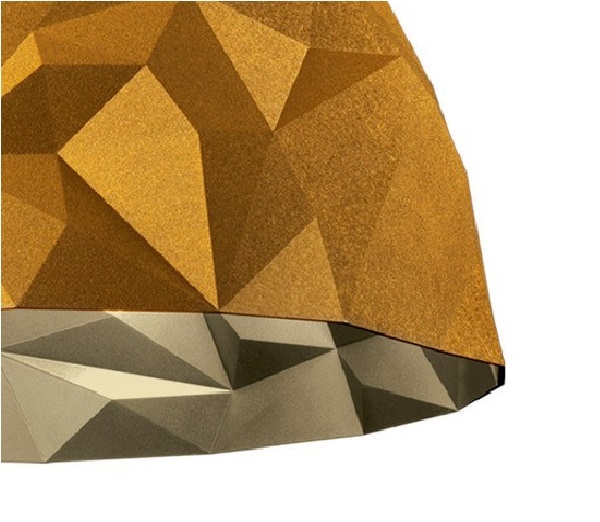 The rock's design is striking from all points of view, demanding attention, yet never dominating the space. Resulting in a design that works so well as part of a domestic or public environment. The pendant version of the Rock collection focuses light upon the space below, highlighting not overwhelming and creating a pleasant atmosphere. The floor lamp is very versatile; it can be comfortably used as a reading light when the head is adjusted as well as project light upward to illuminate an environment.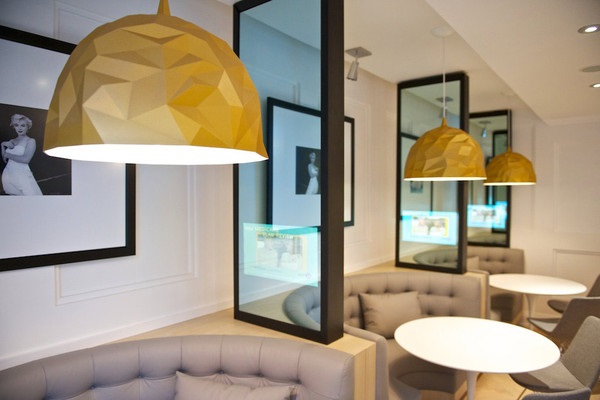 The gold Rock light assumes a different personality upon entering a range of interiors and depending upon its use, proving popular within a range of establishments.